For return on investment, says our gardening expert Lynda Hallinan, nothing compares to the satisfaction of planting – and harvesting – homegrown potatoes.
There's a Irish saying: "If beef is the king of meat, potato is the queen of the garden world." The potato certainly rivals Her Majesty Queen Elizabeth II for longevity and popularity; despite our increasingly diverse dietary tastes, more than half of Kiwis still eat spuds at least four times a week.
History Of Potatoes
Potatoes are native to South America and have been cultivated in Peru and Chile since around 200 BC. Spanish explorers introduced the tubers to Europe in the 1500s, where they were initially eyed with suspicion, along with tomatoes, because of their botanical connections to the deadly nightshade family.
It took another 250 years – and a PR campaign involving influencers from America's founding father Benjamin Franklin to English statesmen Sir Walter Raleigh – before their nutritional and agricultural merit was widely accepted.
When the first European explorers and whalers came to New Zealand in the 1700s, they brought pigs and potatoes. According to Te Ara Encyclopedia of New Zealand, "In 1772, Marc Joseph Marion du Fresne planted wheat, maize, potatoes and various kinds of nuts on Moturua Island in the Bay of Islands." A year later, James Cook's sailors established gardens in Queen Charlotte Sound, planting potatoes, carrots, parsnips and wheat among other vegetable crops.
Māori, already expert kūmara growers, quickly recognised the potato's cool climate potential compared to the short-season subtropical sweet potato. They grew, saved and handed down the knobbly, colourful tubers from those early plantations, resulting in the cherished resource now known as taewa or "Māori potatoes". These heirloom varieties include long purple 'Urenika' and 'Tūtaekurī', mottled 'Moemoe', pink 'Whero Whero' and 'Kōwiniwini', which has dark skins and distinctive deep-set white eyes.
I've been growing spuds for almost 20 years and I thought I knew almost everything there was to know about terrific taties, but I didn't know that Marie Antoinette once tucked a spray of potato flowers into her hair, or that her husband, King Louis XVI, wore potato flowers in his buttonhole.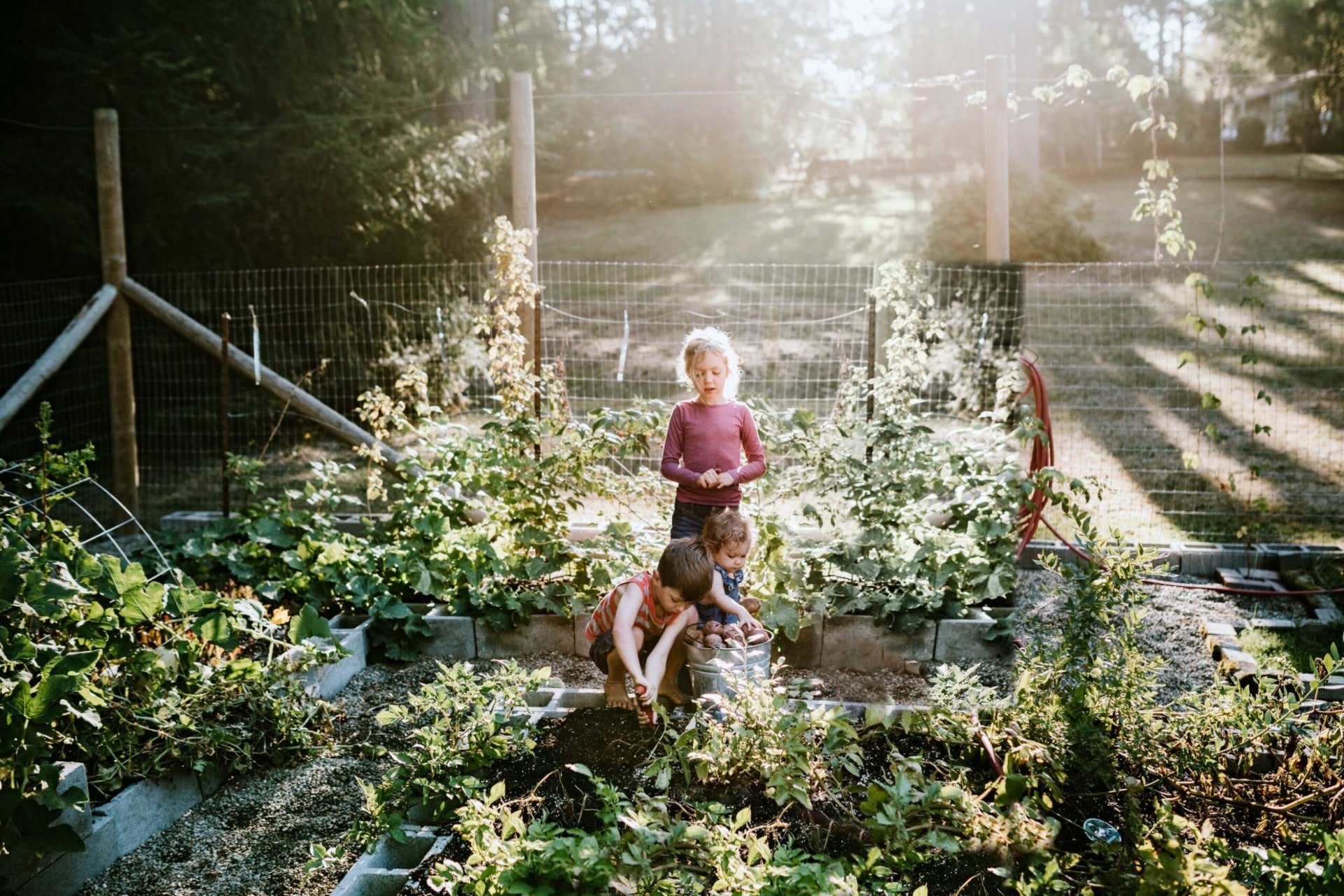 In the years leading up to the French Revolution, when bad weather and poor wheat harvests sparked famine and riots for bread, the esteemed French pharmacist Antoine-Augustin de Parmentier suggested these simple sartorial gestures could sway the peasantry to plant potatoes. Compared with standard cereal crops, he recognised that potatoes were faster to grow, more tolerant of soil and climate variability and produced at least twice as many calories per acre.
As it transpired, things worked out considerably better for the potato – now a staple part of French cuisine in dishes such as tartiflette, gratin Dauphinois and pommes frites – than for Marie and Louis, who met the guillotine in 1793.
Potato Varieties
From a home gardening point of view, white or purple potato blossoms are pretty but pointless, as we have no need for the small, green berries that sometimes appear on our plants. We raise our spuds not by sowing the tiny seeds inside those berries, but by planting tubers saved from our previous season's crop, or bought from garden centres.
Plant breeders, however, cross-pollinate potato flowers to produce new seed strains offering better disease resistance, higher yields or gourmet appeal ('Purple Heart', for example, combines the bright purple flesh of knobbly 'Urenika' with the uniform oval shape of a modern white-fleshed spud).
It's worth noting that many early season varieties, such as 'Rocket' and 'Swift', are shy to flower. Their green tops yellow off and die down before they bother to bloom, causing many new gardeners to fret that their crop has prematurely failed when in fact it's ready to dig. On the other hand, the late summer flowering of main crop varieties such as 'Agria' or 'Rua' is a sure sign that your spuds are fattening up nicely underground.
Health Benefits
For vegan, vegetarian and gluten-free diets, potatoes are rich in energy as well as being a good source of fibre, vitamin C, folate, niacin and potassium. Plus, if you put leftover cooked potatoes in the fridge to eat cold the next day, researchers have found that this can triple their resistant starch content. Resistant starch is a type of fibre our bodies can't easily absorb (which means eating it doesn't cause a spike in blood sugar levels), but as it passes undigested through our intestines, it actively nourishes our gut bacteria.
Potato Recipes
When it comes to eating potatoes, I'm not fussy.
I enjoy them baked, fried, roasted, mashed or boiled, but nothing beats the simplicity of a bowlful of new season's baby potatoes, freshly dug from the garden, steamed until tender and served with butter, fresh mint and flaky sea salt.
How To Grow Potatoes
I grow potatoes every year, planting spring earlies and summer main croppers for a steady supply of small waxy spuds and large starchy keepers for winter storage. The earlies, if planted now (or as soon as the risk of late frosts has passed in your region), are ready to dig in as little as 70-90 days, while the main croppers take 120-160 days to mature.
Chitting, earthing, bandicooting and clamping: the old gardening guides on my bookshelves make potato growing sound like some sort of medieval sport. But honestly, growing potatoes couldn't be easier. Just dig a hole, bung in a spud, cover it with soil and wait. For every spud you plant, you can expect up to a dozen in return. It's child's play. I've judged many kindergarten spud-in-a-bucket competitions and if preschoolers can do it, so can you.
Find our beginner's guide to growing potatoes here.
RELATED ARTICLE: BearLion Kitchen Miso Potatoes with Garlic, Lime & Chilli