It's no secret that Kiwis love SUVs. They offer an outdoorsy dream of getting off-road to explore our beautiful country, with room for all of our ski gear, or the power to tow your boat to your next marine adventure. Currently, they account for half of vehicle sales.
I've always been wary of driving a large SUV though – despite the fact my husband and I each have two children, and a seven-seater would suit us down to the ground. Frankly, they've always seemed unwieldy and I worry about reversing something of that size.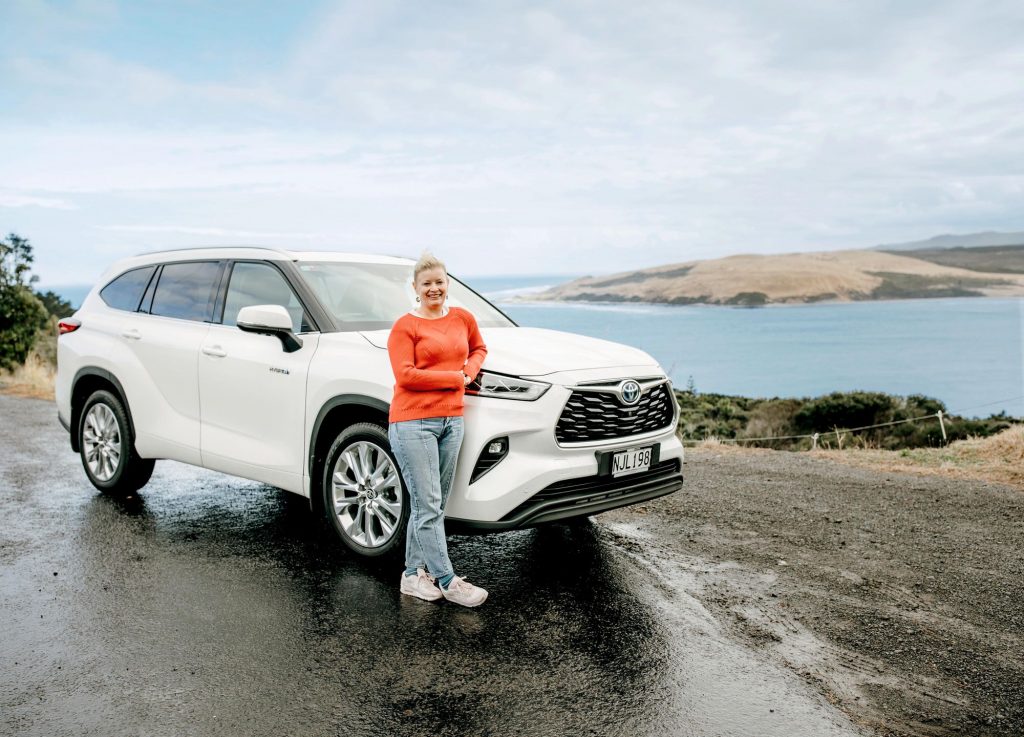 However, when Toyota gave me the chance to try out their latest SUV, the Highlander Limited ZR Hybrid, I absolutely loved it. It was fantastic on the narrow lanes of inner-city Auckland, the highways en route to Paihia, and the winding roads around the gorgeous Hokianga Harbour.
For a large vehicle, it really doesn't feel that big behind the wheel. On my road trip, I opened up the huge panoramic roof, letting the sunshine stream in, and sang along to the radio, enjoying both the luxurious interior and reassuring handling.
On my road trip, I opened up the huge panoramic roof and sang along to the radio, enjoying both the luxurious interior and reassuring handling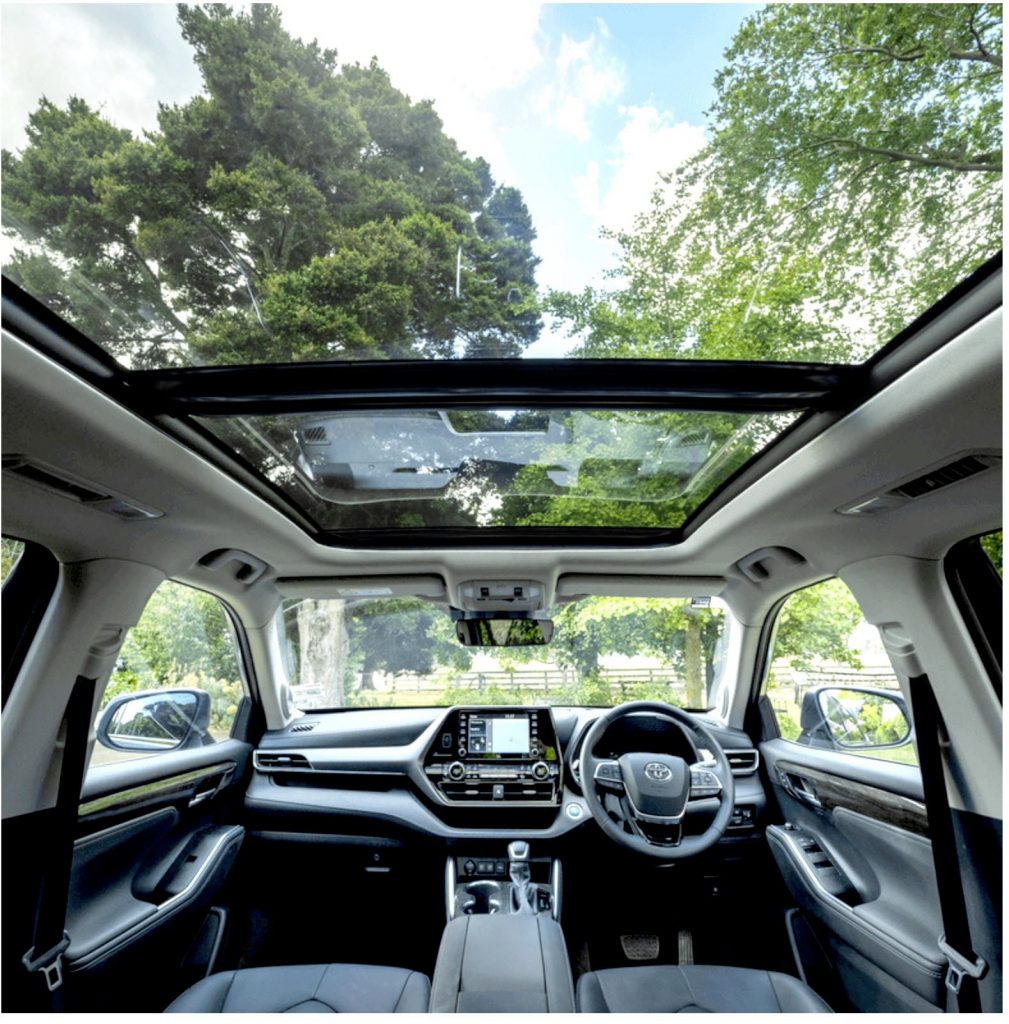 Of course, because it's Toyota, there's a whole raft of safety features to comfort nervous Nellies like myself. Naturally, it includes a reversing camera, blind spot monitors and seven airbags, but the Highlander has a few more impressive tricks up its sleeve.
For a start, there's curve speed reduction, which is designed to automatically slow the vehicle through the brakes and throttle if it determines that your cruise control is set too fast for a corner.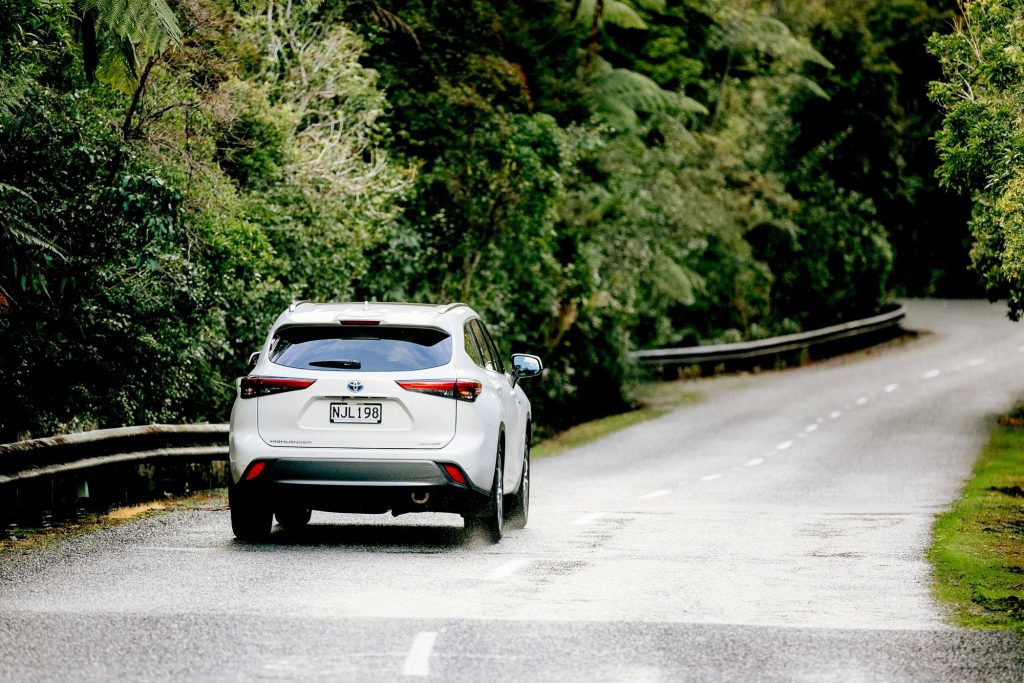 Another fabulous new feature is the intelligent clearance sonar. This is similar to parking sensors, which alert you if there's an obstacle at the front or rear of your car. However, the rear sensors for the Highlander can actually control the engine output and the brakes, and autonomously brake without you doing anything.
This means you're never in danger of hitting someone or something that might escape your notice when reversing. The system will also help you when you're backing out of a car park – it will actually detect cars approaching from the left or right and brake to stop you ploughing into them!
The Highlander Limited ZR is very appealing for a few other reasons. For a large SUV, it's achieving 5.6L per 100 kilometres and its CO2 emissions are less than 130g/km – that's good news for the environment and for your wallet. The price premium (around $3000) for the hybrid can easily be paid off in around three years of petrol savings.
Inside, it has all the bells and whistles, with Apple CarPlay and Android Auto connectivity, as well as satnav. What particularly appealed to me was the five (yes five!) USB ports, so the entire family can keep their devices charged – that way you can avoid tears because they have to miss their friend's latest TikTok post. Then, there's the three-zone air conditioning for all three rows of seats. (Don't worry, the driver can take over if the kids are fighting over the temperature).
There was one other thing that really tickled my fancy – the height adjustable power back door. It's a sensor that lets you wave your foot under the rear bumper to open the boot,
which I did just for kicks on the road trip, but I imagine it would be particularly handy if your hands are full with six netballs and all of your daughter's team's bibs!