When you see the Volkswagen Multivan Plug-In Hybrid, you'll find yourself thinking that even though a car would be suitable as your next vehicle, a van might be even better.
Launched in 2022 the all-new Multivan PHEV represents Volkswagen's first electric offering for New Zealand​. The electrified seventh-generation van with its fresh new design and range assurance, is a game-changer for families tackling long journeys or reducing their carbon footprint for the everyday. In fact, whether you're looking for a car or a van, "versatile" sums up the appeal of the Multivan Plug-In Hybrid – versatile mobility and versatile layout.
The Multivan can be transformed from a kids' taxi to a mobile boardroom to a weekend cargo carrier in no time at all. And you certainly don't have to have a tribe of children to appreciate the roominess of a seven-seater or be running a parcel delivery service to recognise the value of the extra space available when the five rear seats are removed.
The Multivan PHEV features flexible seating configurations that can be tailored to your needs. With extra legroom and more luggage space. An innovative rail system means the seats, with their special lightweight design, can be easily moved out of the way to give enough room to transport bulky belongings. Or if you're the outdoorsy type, everything you might need for your next adventure.
If you need even more space, the seats can be removed and reinstalled in a few simple steps. Plus, the sliding multi-table function is great for working on the go or keeping the kids occupied on longer journeys. When you take a Multivan PHEV for a test drive you'll find it handles like a car – with impeccable road manners to boot. It's also very kind to the environment.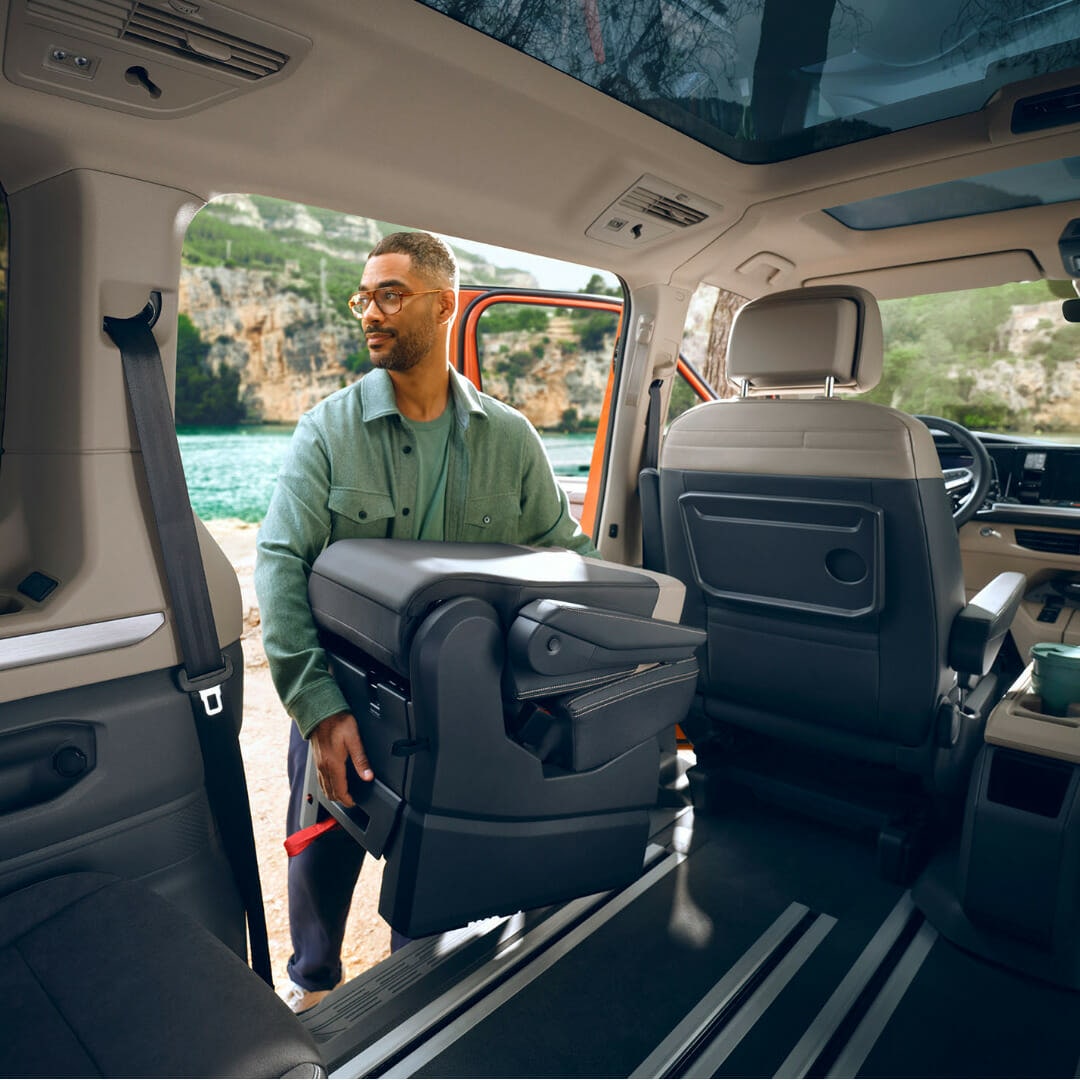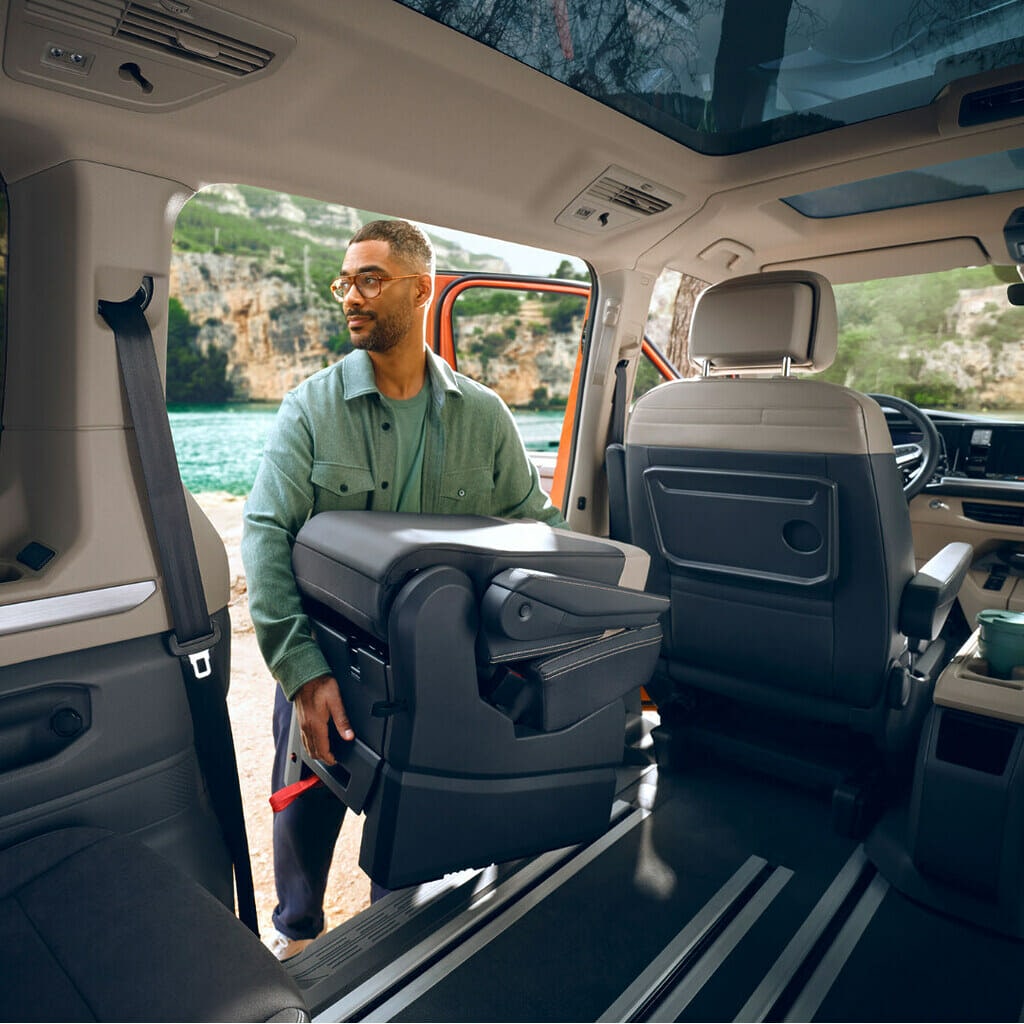 Hybrid power reduces your carbon footprint while still providing the range assurance you need to tackle any long journeys ahead on hilly New Zealand roads. Its setup combines the efficiency of electricity and the power of a petrol engine – with an electric range of up to 50km and combined fuel efficiency of 1L per 100km.* In pure electric mode, the PHEV technology provides emission-free travel, which means the majority of your school drop-offs and work commutes will be environmentally "guilt-free".
The Multivan has evolved from a long-standing heritage and pays homage to the DNA of its Kombi predecessor, which became the world's most loved van. Since the heyday of the legendary Kombi, safety engineering has increased in leaps and bounds. As you might expect with any vehicle from the Volkswagen stable, the Multivan PHEV is at the forefront of safety technology.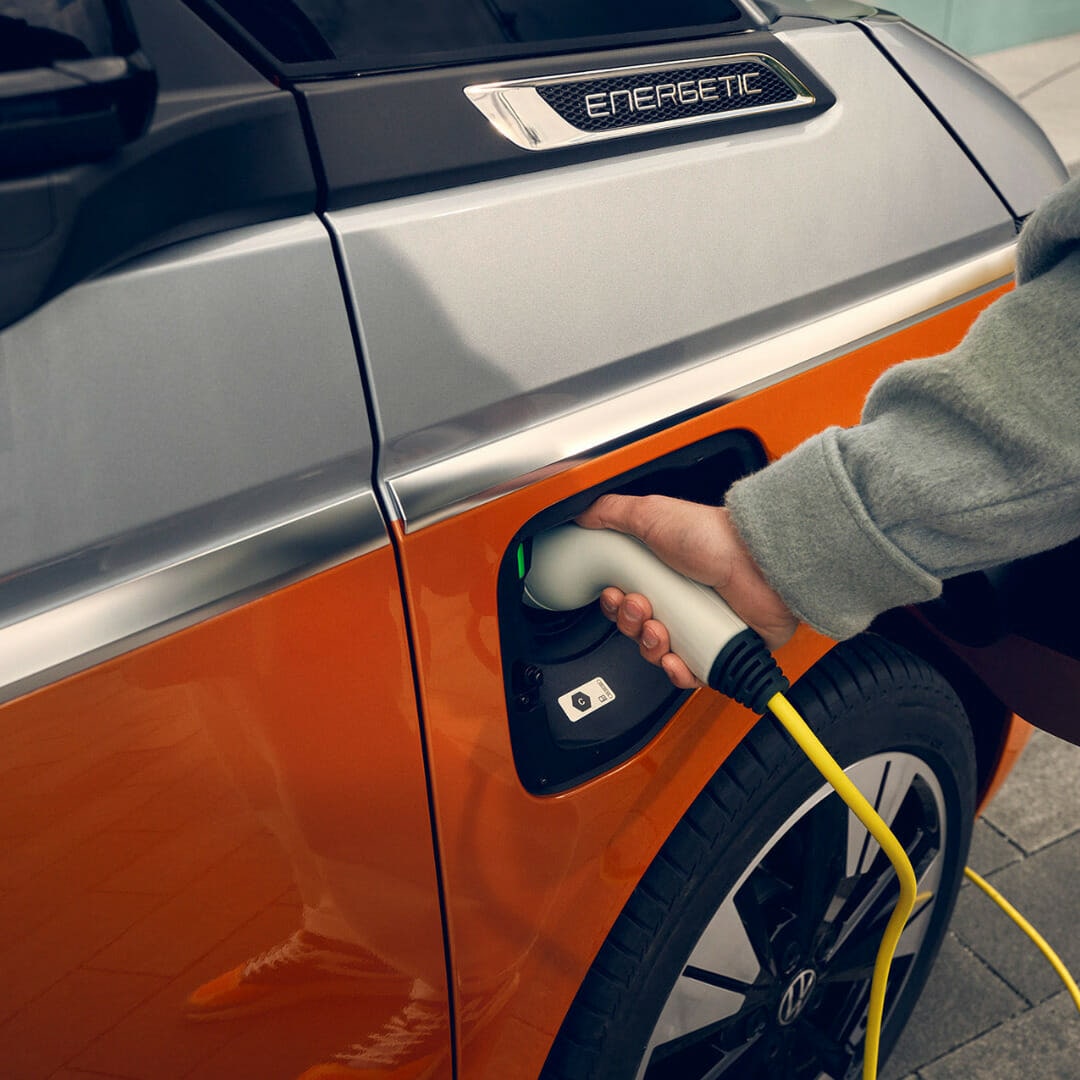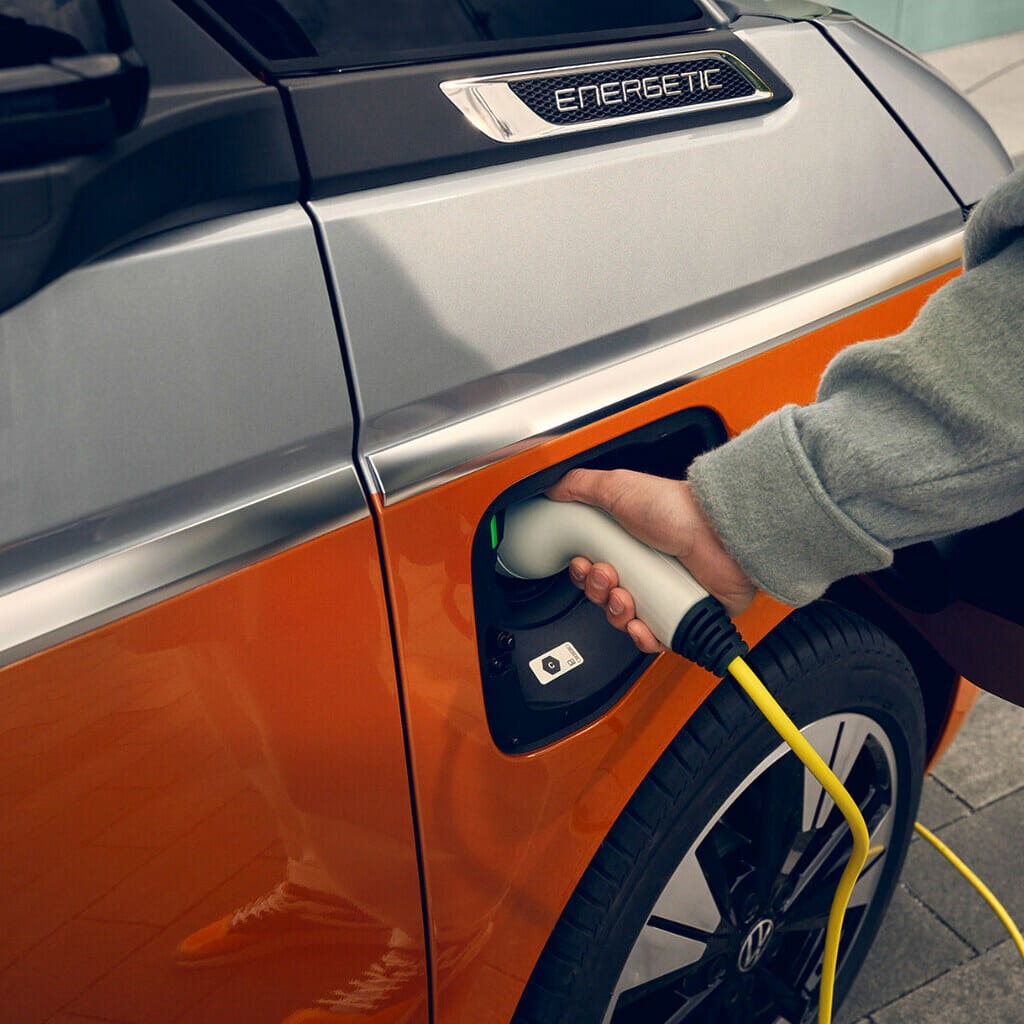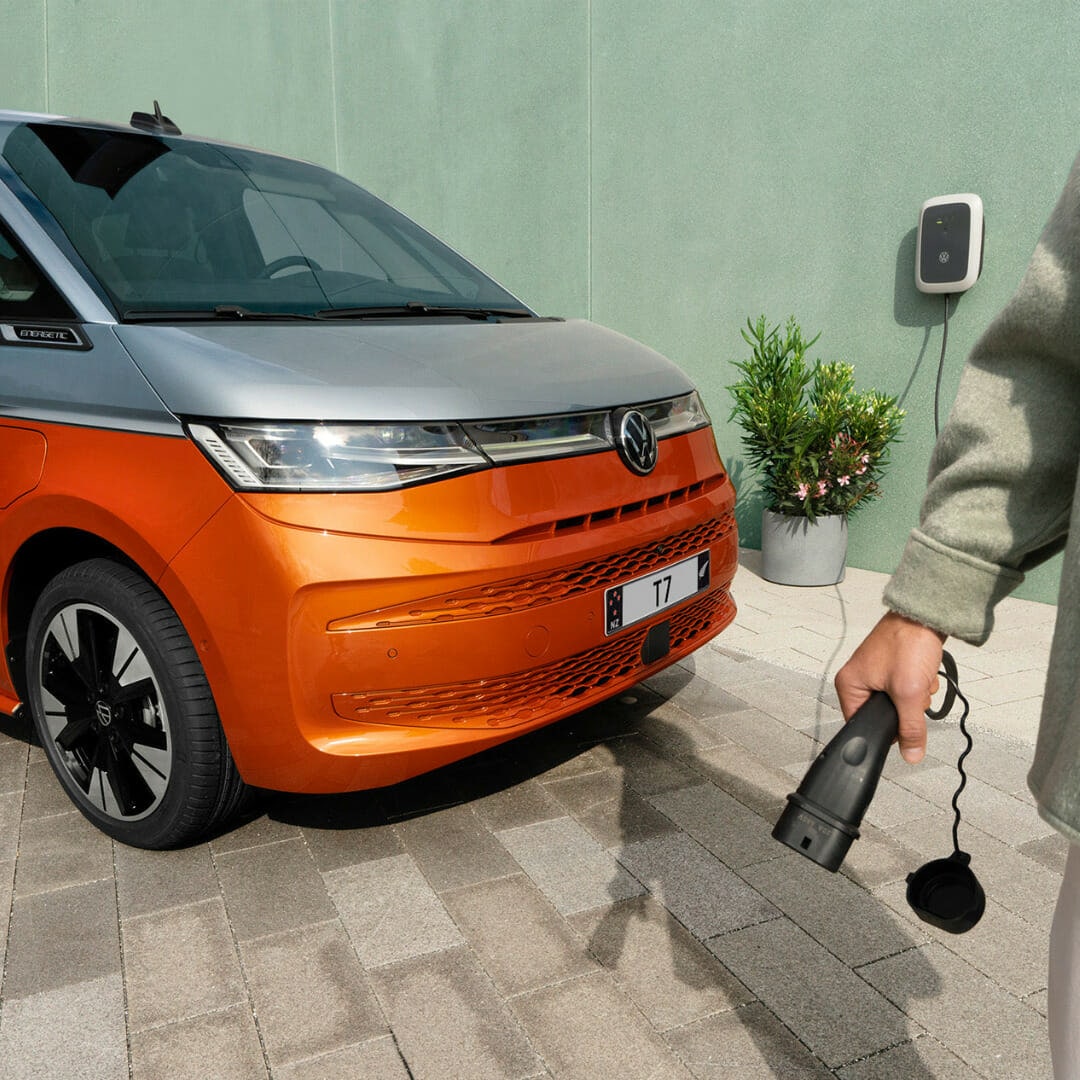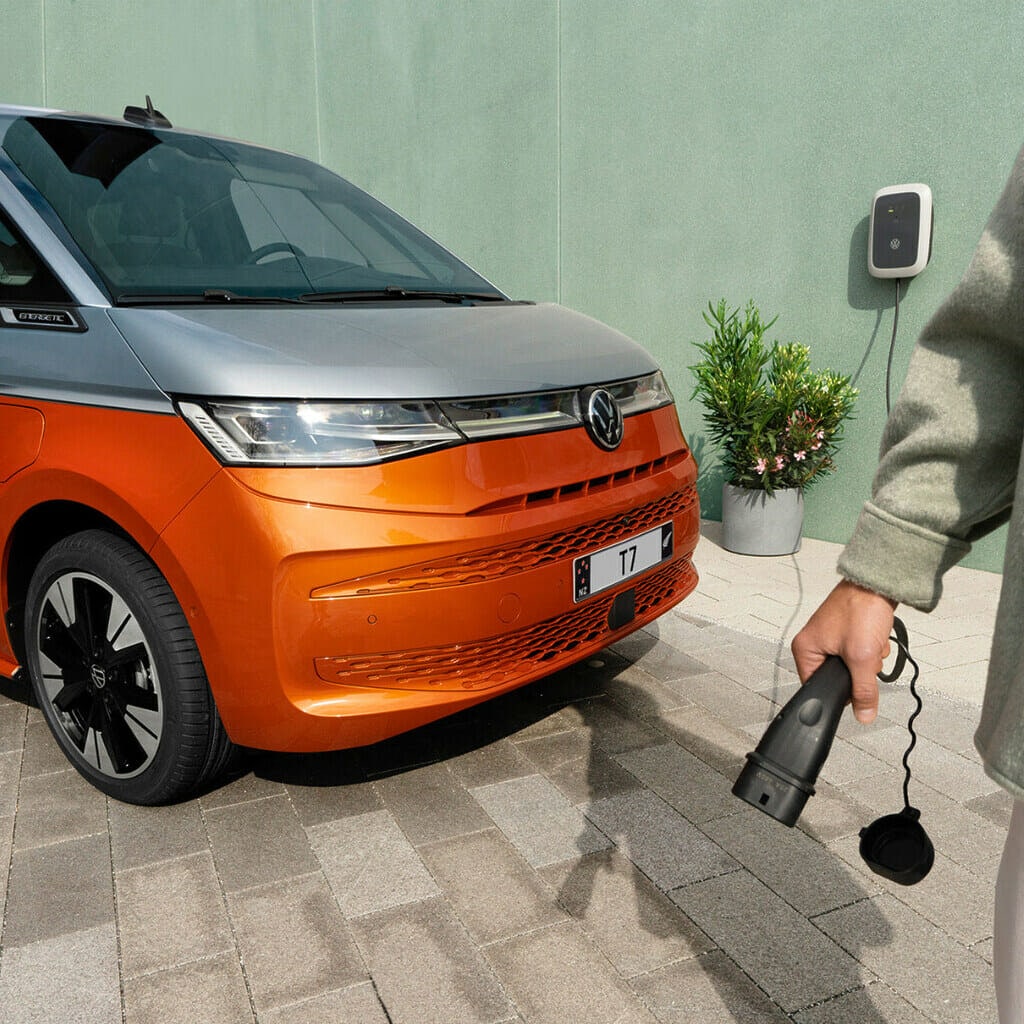 Its array of safety features such as Blind Spot Monitoring and Rear Cross Traffic Alert1 contribute towards a 5-Star NCAP safety rating. Cruise Control means you can simply specify your maximum speed and the system helps you to adhere to it and not exceed it, within the limits of the system. Lane Assist detects road markings to keep the vehicle in its lane. It counter-steers the vehicle if it drifts.
Front Assist (autonomous emergency braking assistant with pedestrian and cyclist monitoring) can help reduce the severity of an accident or, ideally, avoid the accident in the event of a collision threat. It can detect pedestrians and vehicles on the road and warn the driver in time. If the driver does not react, the system can initiate emergency braking.
As you would also expect, the Multivan has plenty of creature comforts that include heated front seats and a digitalised cockpit2. A safe, comfortable, reliable and spacious van that handles like a car is a winning proposition by anyone's standards.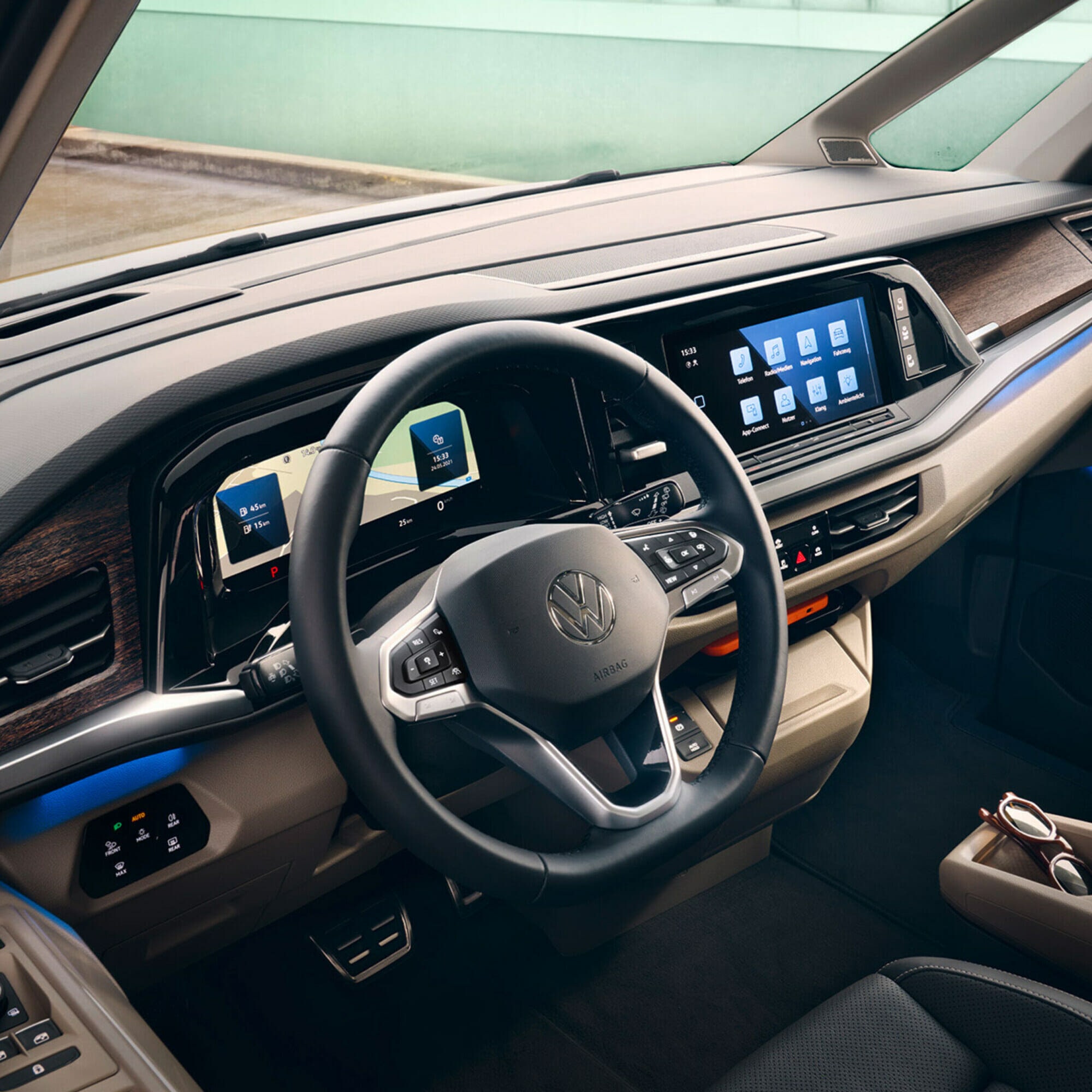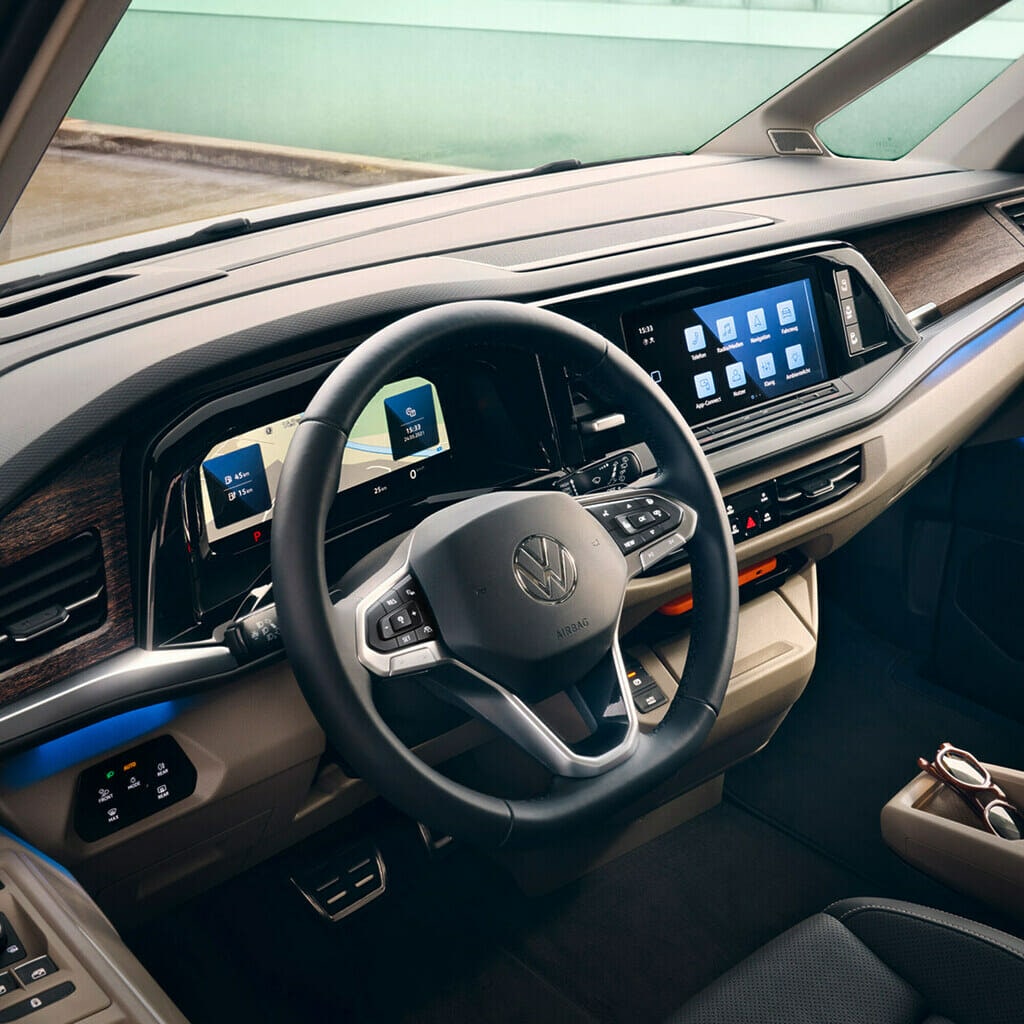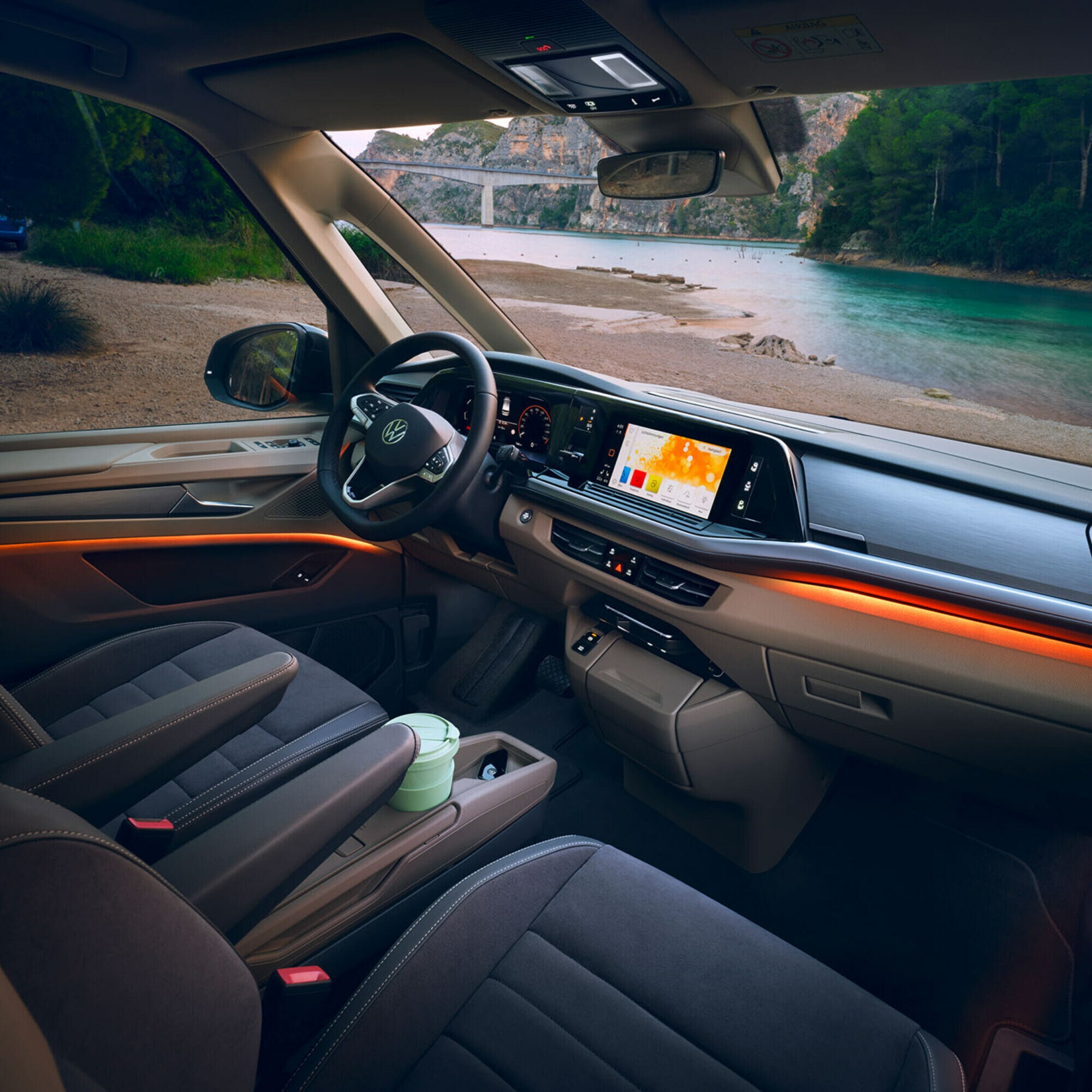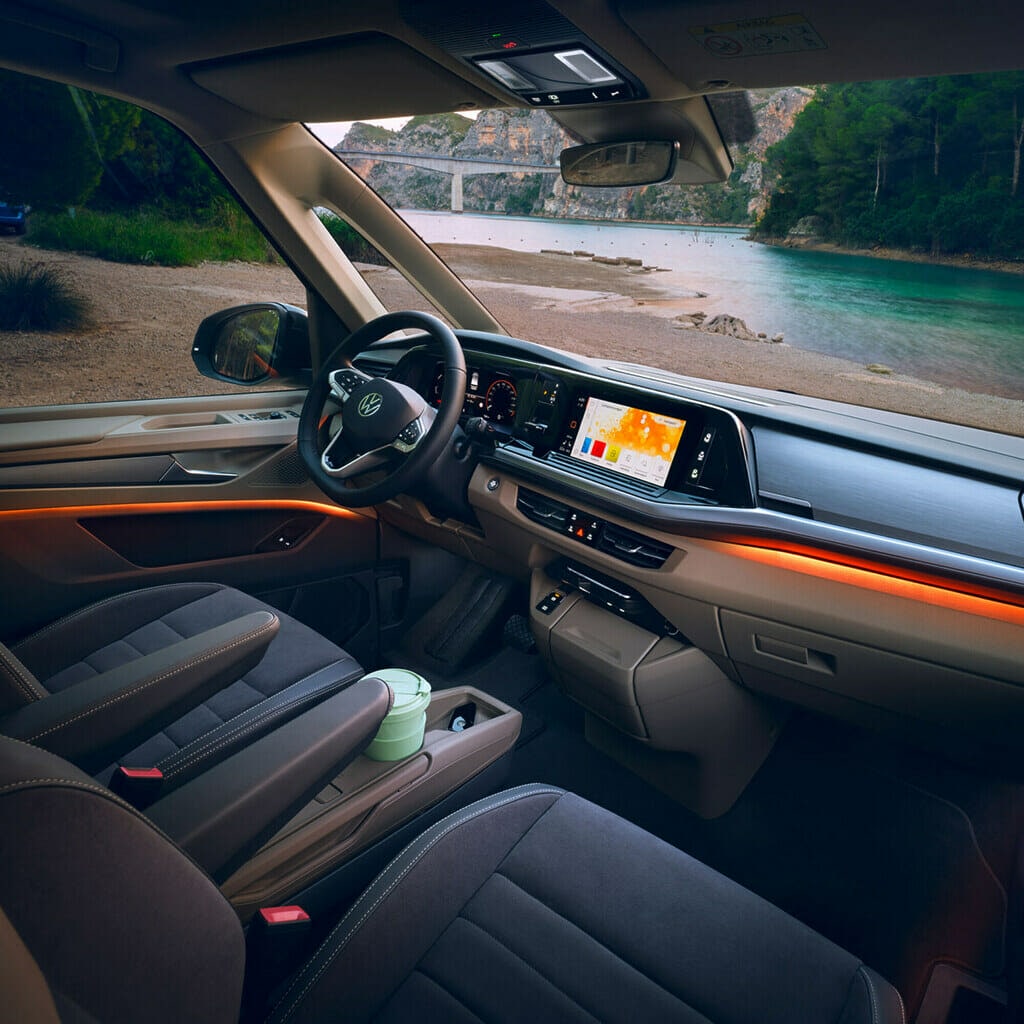 Visit volkswagen.co.nz to book a test drive today!

*All vehicles are tested according to WLTP (Worldwide Harmonised Light Vehicle Test Procedure) and sets the Multivan PHEV range at up to 50km. Figures shown are for comparability purposes; only compare fuel consumption, CO2 and equivalent electric range figures with other vehicles tested to the same technical procedures. These figures may not reflect real life driving results, which will depend upon a number of factors including the accessories fitted (post-registration), variations in weather, driving styles, vehicle load. Figures for plug-in hybrid vehicles were obtained using a combination of battery power and fuel. Plug-in hybrid vehicles require mains electricity for charging.
1 Blind Spot Monitor & Rear Cross Traffic Alert not available on the Multivan Family.
2 Heated front seats and digitized cockpit also not available in the Family model.