Proudly brought to life by Emma Lewisham, Maggie Marilyn's models faced the Australian Fashion Week runway barefaced with only Emma Lewisham on the skin for her debut AAFW 'The Best of It' Show.
Founder and Designer Maggie Hewitt says, "The Best of It is steeped in summer nostalgia, and not only is bare skin a rite of passage in summer, but the science behind Emma Lewisham's product formulations means that they have the effect of makeup in terms of evening out skin tone and texture. I think for most of us, summer is when our skin is at its happiest and you can get away with skipping foundation for a more natural look. I wanted our show to have a similar ethos when it came to the beauty brief. Because Emma Lewisham skincare was used in place of traditional makeup we made sure the artists spent a lot of time properly prepping the model's skin and really massaging the products in, so that they looked healthy and radiant.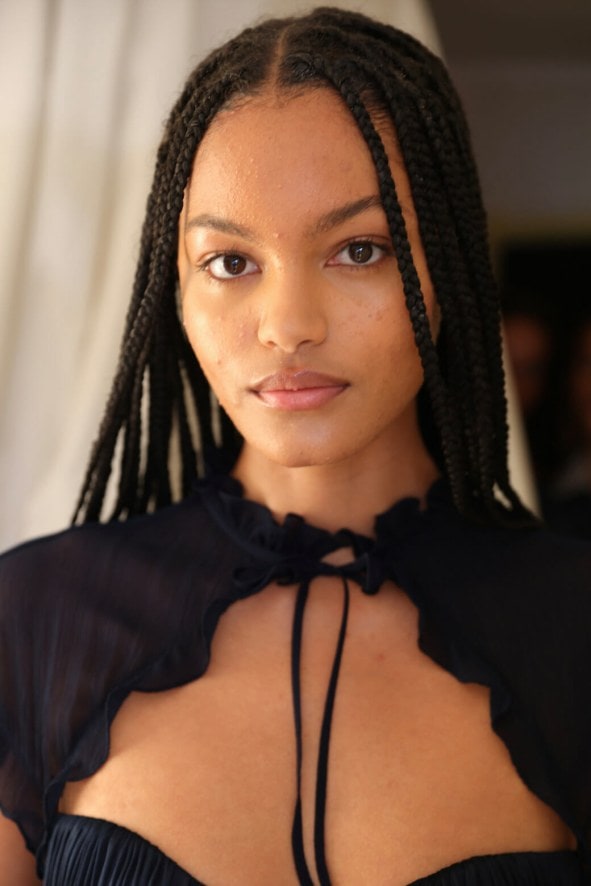 It's so special to have found a friend in another Kiwi female-founder on a mission to affect positive change in their industry. I'm so inspired by the work Emma and her team are doing in the beauty space to set a new benchmark where circularity and treading lightly on the planet are foundational to their business model. The Best of It presented a special opportunity for us to join forces and bring to life a bare-skin beauty look underpinned by Emma Lewisham's revolutionary approach to skincare and product formulation." Says Hewitt.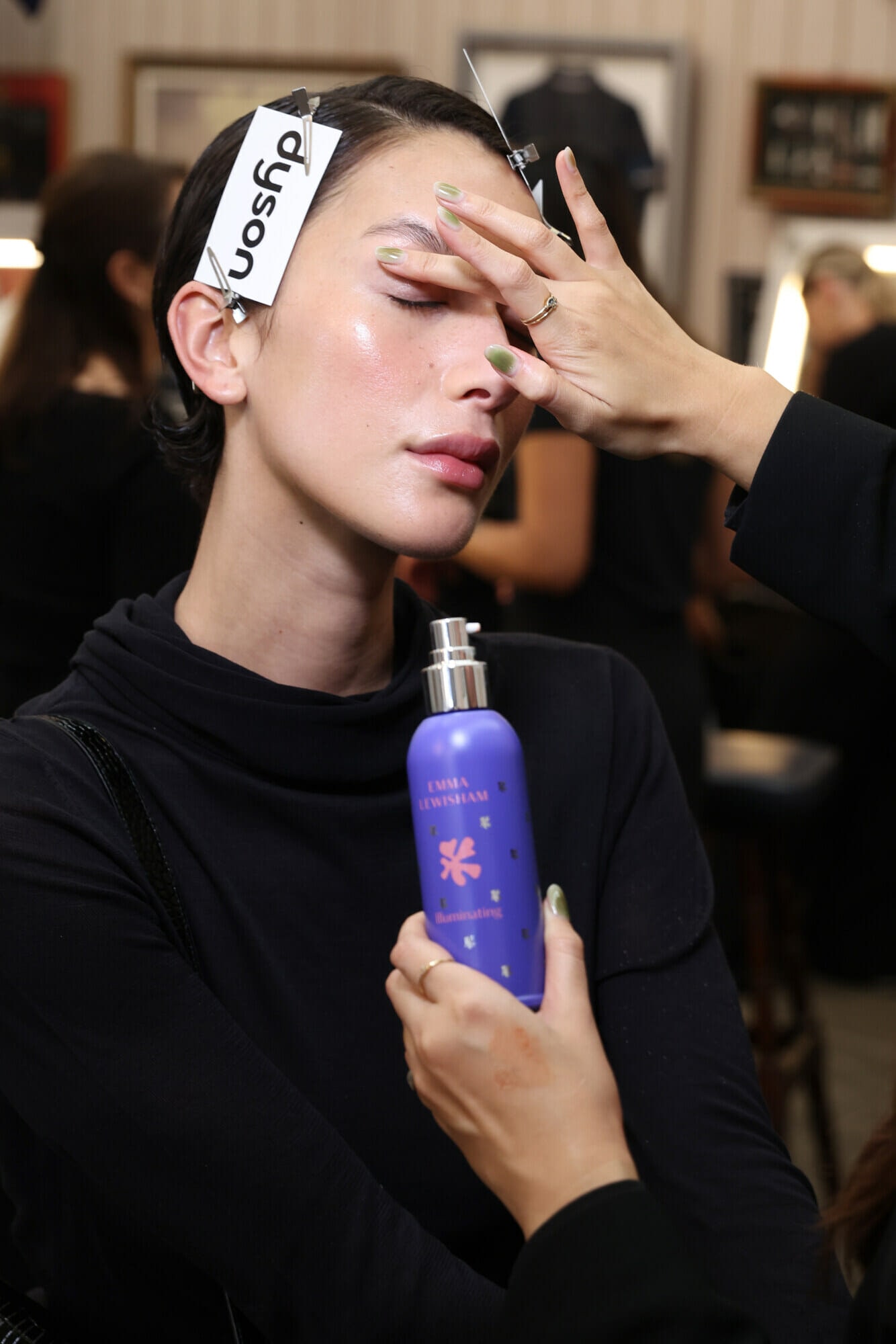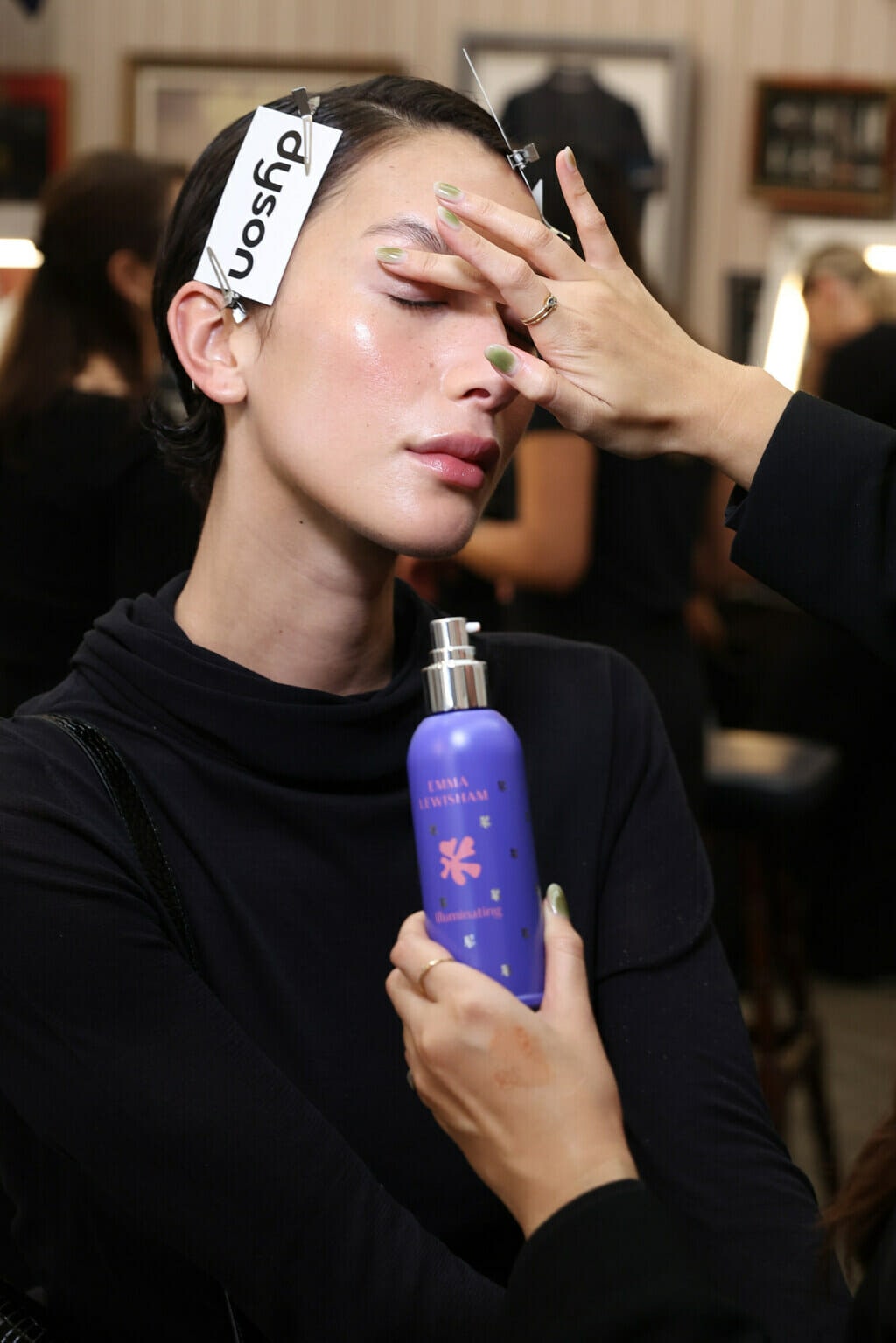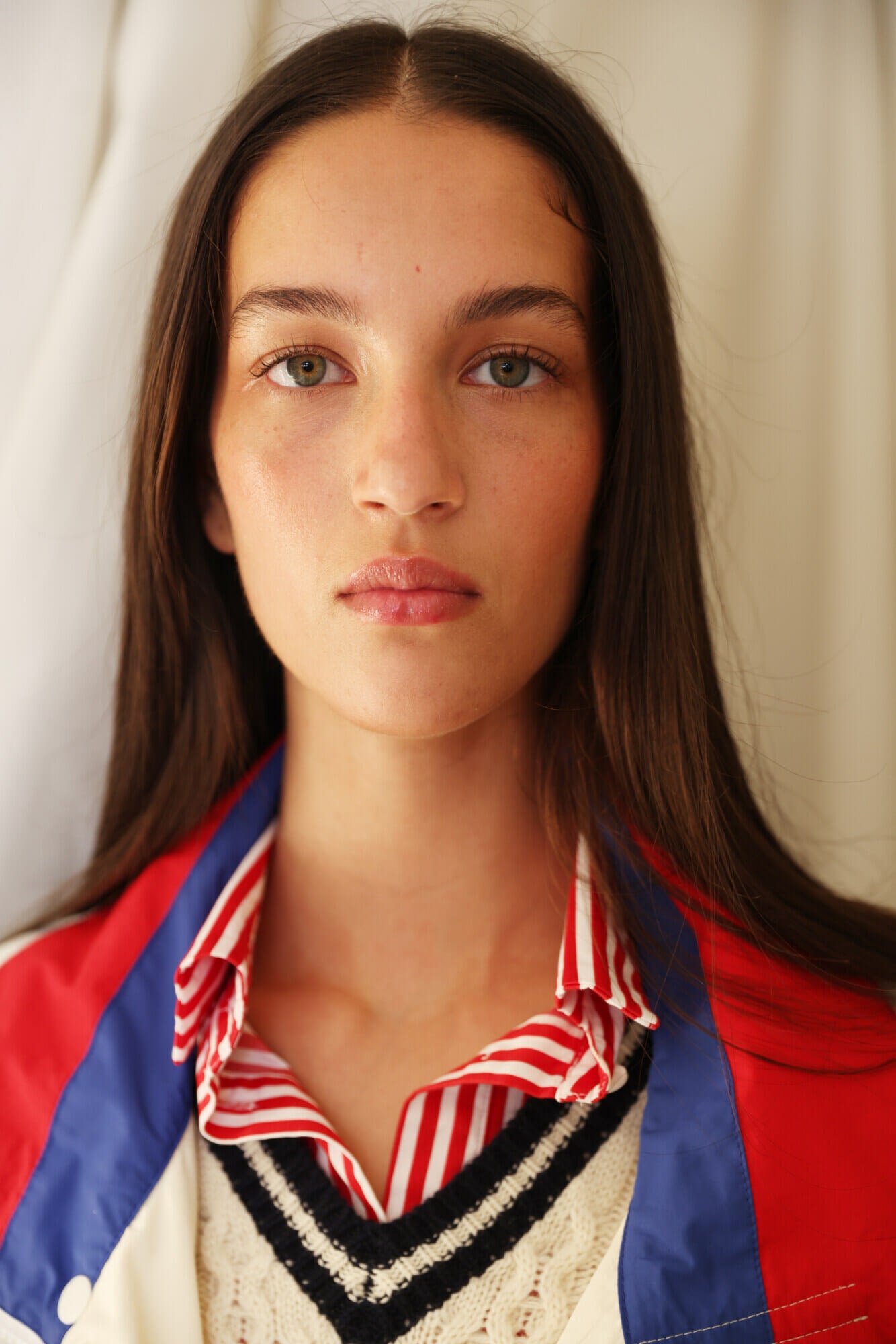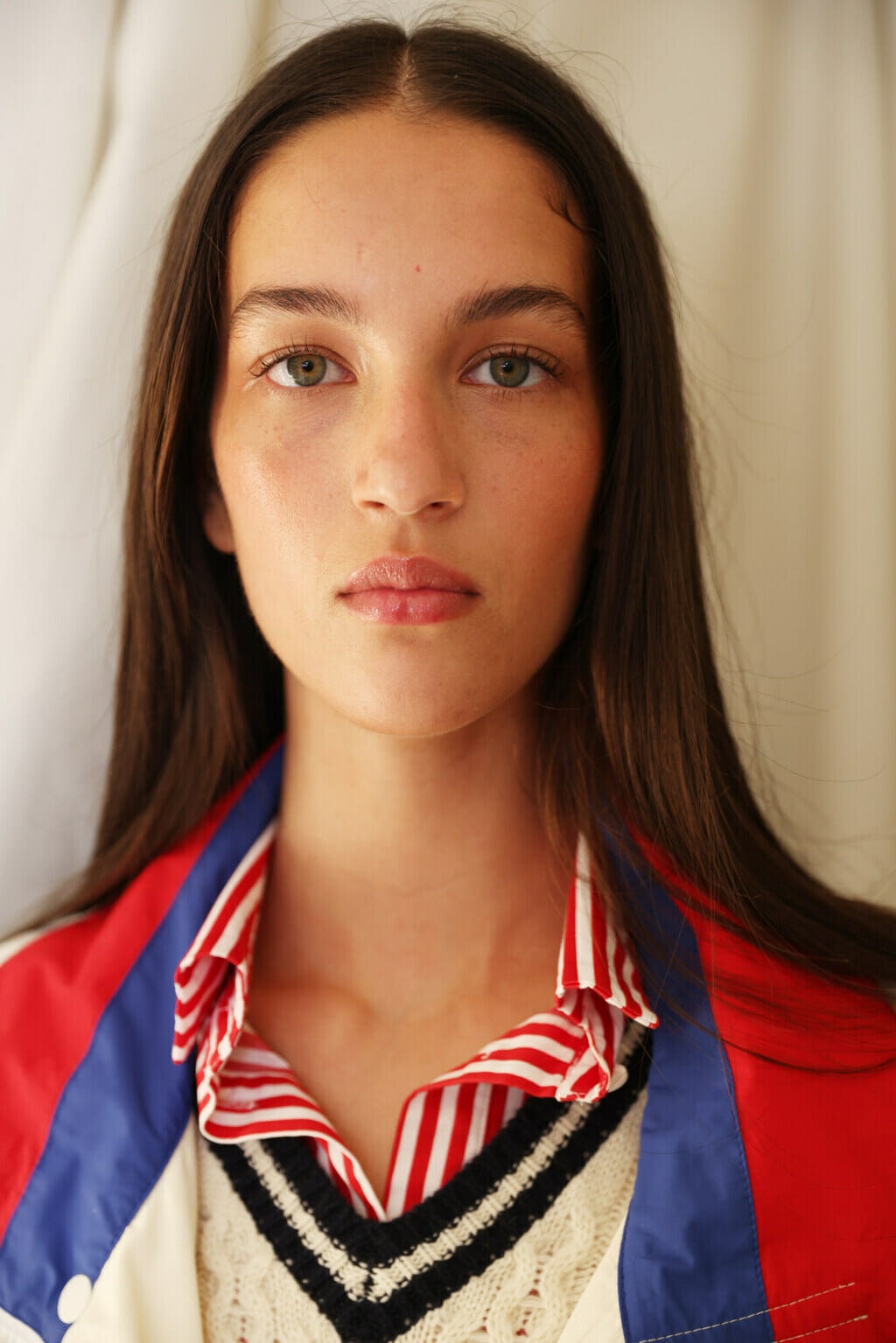 Get the Emma Lewisham AAFW Look
Skin Director Molly Warkentin says, "I created a beauty look with a focus on 'lit from within' skin that was inspired by Emma Lewisham's bespoke Facial Protocol – the Illuminating Skin Reset Facial. Using the brand's range of luxurious, backed by science products, the skin was massaged to stimulate blood flow, restore hydration, and impart a luminous sun-kissed, fresh from an ocean swim glow."
Illuminating Oil Cleanser
My very first step in any makeup prep routine is to cleanse away any makeup residue, Emma Lewisham's Cleanser is perfect for this as it's so gentle yet it completely dissolves away even the most long lasting waterproof makeup without leaving the skin stripped. 
Skin Reset Serum
Magical for rejuvenation of tiered lackluster skin. This is my second step of skin prep. I use the Serum to deliver ingredients deep into the skin with moisturising and brightening benefits to the skin. It's perfect to prep the face. 
Illuminating Day Crème 
Radiance served! This is the third step in the beauty prep routine. The Brighten Your Day Crème plumps the skin and adds truly unparalleled radiance. It also helps to lock in all the ingredients of the Skin Reset Serum in my aprevious step. 
Skin Reset Eye Crème
Fake it till you make it! The Emma Lewisham Eye Crème plumps and firms the delicate skin around the eye whilst improving dark circles and puffiness. It helps makeup to sit beautifully into the skin rather than grabbing at any dry areas or causing pilling. 
Supernatural Sleeping Mask
This Mask works beautifully as a primer buffed lightly into the t zone. It has an incredible blurring effect on the skin which is magic for refining pores and fine lines. This is the fifth step in the facial prep for the models. 
Illuminating Face & Body Oil
The hero product for delivering a sun-kissed glow all over. This Oil is a truly versatile product that offers multi-dimensional skin results. I finish the model's skin by lightly dabbing the Oil on the high points of the face. And then I also use it all over the body for a luminous glow. 
All imagery credited to: Caroline McCredie
Related article: Style tips from Mys Tyler's Auckland-based Contributors