Where to watch: Streaming on Neon from July 9
As a TV and film reviewer for Woman, when screeners for a new series called We Are Lady Parts arrive in your inbox, it's pretty much compulsory viewing.
The comedy series follows geeky biochemical engineering PhD student Amina Hussein (Anjana Vasan), who becomes the unlikely lead guitarist of Lady Parts, an all-female Muslim punk band.
Amina is a good girl – she studies hard, she dreams of finding a nice Muslim husband and she volunteers as a guitar teacher to local youth. Her chronic performance anxiety (which induces instant on-stage vomiting) has, to date, prevented her from showing off her musical prowess in public.
But when she's gently tricked into auditioning for Lady Parts, the band's frontwoman Saira (Sarah Kameela Impey) sees something special in Amina and decides that she is exactly what the band needs. Saira has a hard job convincing the other band members – part-time Uber driver and drummer Ayesha (Juliette Motamed), cartoon-drawing bassist and backing vocalist Bisma (Faith Omole) and the band's wheeler- dealer niqab-wearing manager Momtaz (Lucie Shorthouse)
– but she eventually wins them over. Getting Amina past her stage fright, however, is an entirely different matter.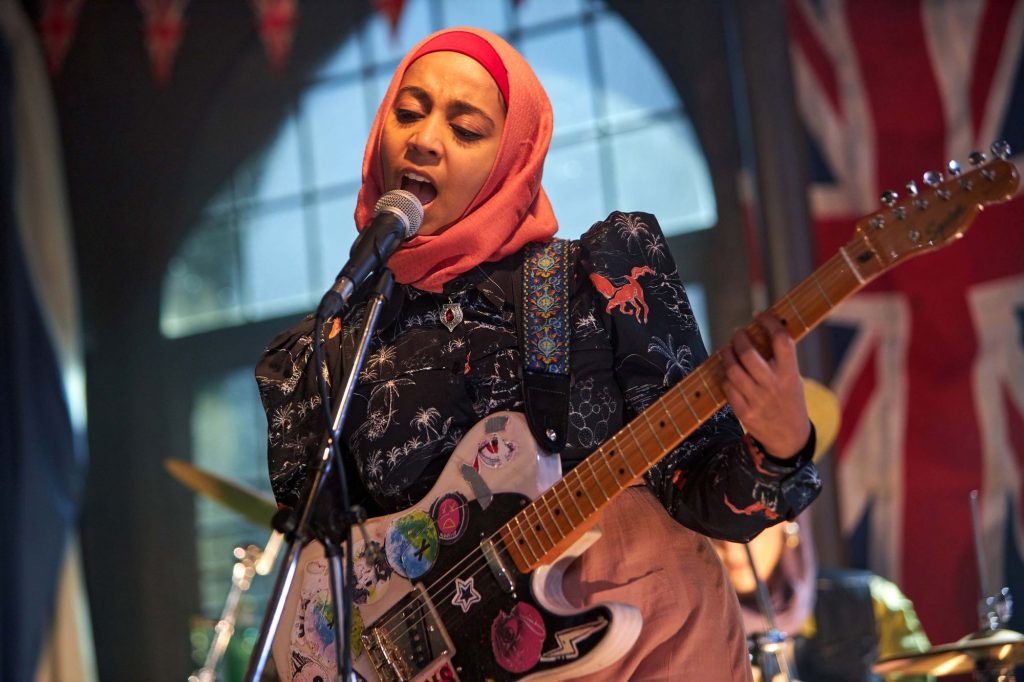 We Are Lady Parts is fierce, fun, anarchic and unapologetically irreverent. It celebrates what it is to be a young Muslim woman living in contemporary London and challenges the stereotypes of how Muslim people – especially Muslim women – are often represented on screen. Added bonus: the show's soundtrack is available to stream and is surprisingly earwormy. Top tracks include "Voldemort Under My Head Scarf" and "Bashir with the Good Beard".