With a baby on the way and a te reo cookbook brewing, there's plenty keeping Kasey and Kārena Bird busy these days. The Kiwi cooks kōrero with Siena Yates about whānau and finding their voice.
"I'm having a baby!" exclaims celebrity chef Kasey Bird as she arrives at our celebratory Matariki photoshoot. It feels particularly poignant, because let's face it, when it comes to a new year and new beginnings, welcoming new life is about as big as it gets.
The MasterChef star, 31, is overjoyed to be expecting her first child with husband Patuara Biel, who she met when she was just 18. They surprised their fans with a wedding in April – arranged because they wanted to marry before their baby's November arrival. "I wanted to get married before the baby comes because we're still as we are, we're still just ourselves," she explains.
Sitting next to Kasey, her sister and business partner Kārena Bird is just as excited – possibly even more so. The aunty-to-be refers to the unborn pēpi as "our baby" and laughingly insists they'll be "we're raising the baby as a trio". The entire Bird whānau can barely contain their glee.
"Our family is losing their minds," tells Kārena. "It's the first grandchild and my parents had basically given up on us having children."
Our family is losing their minds. It's the first grandchild and my parents had basically given up on us having children
"They thought we'd be spinsters forever," adds Kasey, and the pair crack up laughing.
Kasey already has a firm picture of how this much-wanted addition will be raised. Theirs will be a household that speaks only te reo Māori, will listen to mōteatea (a form of classical Māori music), and TV and screens will be off limits for the first two years of their life. Kasey and Kārena's dad Kerry has given his daughter specific instructions on how to talk to the baby – resting her hand on her belly first – and the whole whānau is doing all they can to take care of Kasey, keeping her calm so the baby only feels good energy in the womb.
This means Kārena, 32, has been taking on the bulk of the sisters' workload and won't even let her drive anywhere. In a major shift – Kasey, who jokes about creating baby purée degustations for her pēpi – has even stepped out of the whānau kitchen, only cooking once a week at the most now.
And plans are being made for the whole family to take turns co-sleeping and doing all the nighttime feeds so Kasey can rest – there was even talk of connecting a baby monitor between Kasey and Kārena's houses.
"I've been lapping it up," says Kasey of her amazing whānau. "Instead of fighting it, I lean into it and I'm just going to make the most of the next few months. It's actually really cool, I feel really loved."
When it comes to families, they don't get much closer than the Birds. Kasey, Kārena and their parents all live within just a couple of minutes' walk from each other in the coastal Bay of Plenty town of Maketu.
Their other sister, make-up artist and aspiring actor, Michaela, 29, is also in the neighbourhood. They can't think of a better environment in which to raise a child, and despite the fact their work often takes them out of Maketu and all around the country, they've never once considered leaving for the bright city lights.
"We were never tempted in the slightest," says Kārena, resolutely.
Kasey nods. "We never felt that we had to. We always felt that you can get to and from Tāmaki [Makaurau] or wherever else pretty easily and I think we've just always known where we want to stay and lay our roots down.
"When it comes to mahi, we just make it work. If people want us to do things, we'll just travel there and that way we can get the best of both worlds; we get to go do all of the work stuff, then we get to come home and it's just so normal, it feels really grounding."
"It's kind of nice because then you can just be as busy as you want to be," says Kārena. "If there are things that we really want to do, like this shoot and this story, we'll make it happen. But if it was some other thing where they wanted this shoot and it wasn't done by Māori people celebrating Māori women – like Kasey got asked to do a shoot for her wedding – we're just like, 'No thanks.' It's easy to say no because you're in Maketu and you're like, 'Is it worth getting in the car and driving three hours there and back for? Yeah, I don't think so, so no thank you, we're not doing it.'"
That draw toward Māori initiatives and projects has always been big for the Birds, but it's become even more of an imperative since they've forged a deeper connection to te ao Māori through the year-long, full-immersion reo Māori course Te Tohu Paetahi, which they completed through the University of Waikato in 2019. It was an emotional, life-changing experience.
"When we studied te reo Māori, we would just cry at the drop of a hat," shares Kārena. "It's such an emotional journey to reconnect with who you are and nobody understands unless they've actually done it because, when you're Māori, it's not just difficult because it's a language, it's all of these other factors that come into it. There's that feeling of inadequacy because it's like, I should already know this anyway. Those multi-layered feelings."
It's such an emotional journey to reconnect with who you are and nobody understands unless they've actually done it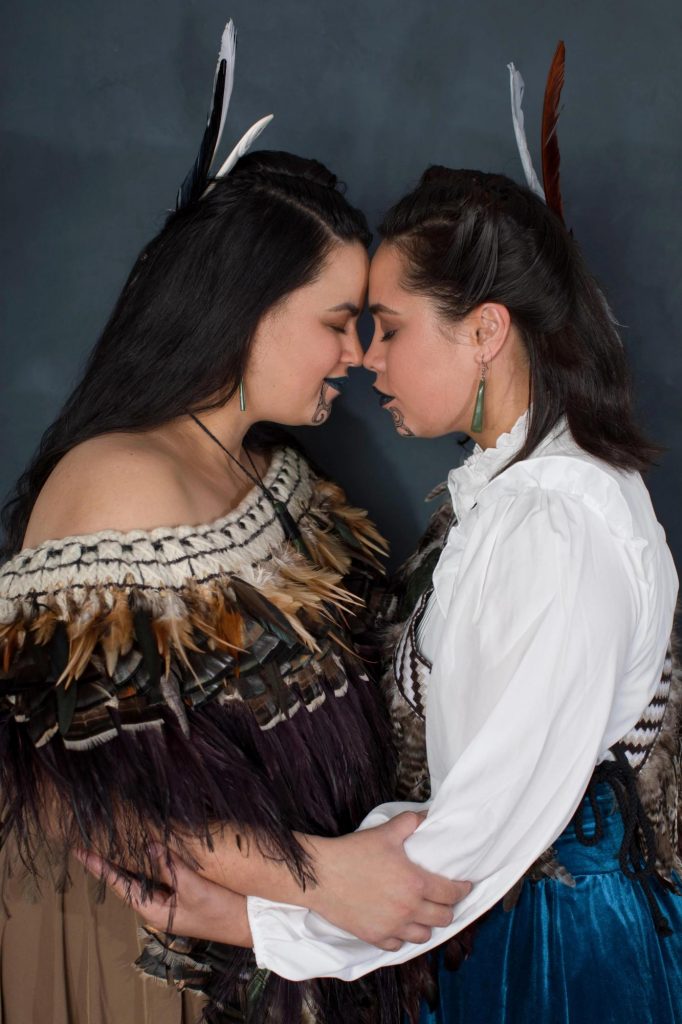 The sisters grew up in te ao Māori. They made regular visits to their marae and were surrounded by the reo thanks to a mother who used to teach the very course they took. They also attended a bilingual primary school in Maketu – the landing place of the Te Arawa waka. But, says Kārena, "It was a different climate back then." Once they joined mainstream education in intermediate, the reo simply stopped being a priority.
"So we've always had a connection, but I think learning te reo Māori has just really deepened that connection. It was like unlocking a whole lot of stuff that was already inside of us that we had neglected for so long," says Kārena.
When they started travelling the world – particularly for their TV show Kārena & Kasey's Kitchen Diplomacy – they were investing so much into learning about other cultures that they realised how much they still had to learn about their own. Armed with some sage advice from their dad Kerry about figuring out your priorities in life – start with a top 10, narrow it down to five, then three – Kārena quickly realised that learning the reo was non-negotiable and she convinced Kasey to go all in.
"She was like, 'Let's just stop doing what we're doing, clear our calendar and make the time,'" says Kasey.
"We're fortunate, obviously, that we have a job where we could do that and we know that a lot of people don't have that privilege," adds Kārena. "We were also fortunate because there were two of us, so we could practise on our way to school or on our way home.
"Also Mum was here to ask questions, and Kasey's husband is fluent in te reo Māori. We were going to wānanga at our marae once a month, going to mōteatea classes in Rotorua on Mondays and in Maketu on Wednesdays, we only watched Māori TV, only listened to Māori radio – basically we just dropped everything and flooded our entire world with te reo Māori and committed ourselves fully."
That's already paying dividends in terms of their career. They've just filmed an episode all in te reo Māori as part of a new Long White Cloud Productions series of masterclasses, Te Whare Auahi, streaming on Māori Now (maorinow.com) – a feat which made them so proud, they were in tears. And excitingly, they're working on their first-ever reo Māori cookbook, which they hope to have ready for release in time for Matariki 2022.
That's particularly significant as the book is based on mātauranga (traditional knowledge) around Matariki and the maramataka (the Māori lunar calendar).
"Like it is for a lot of Māori, I think it's just the reclamation of knowledge around all of our tikanga. For our whānau, there are so many Matariki celebrations now. We'll get up and go to wānanga, or we'll go up to Pukemaire and look at Matariki rising and it is our new year where we start new things," says Kārena.
"But as you go through the years you realise it's much deeper than just 'the Māori new year'. It's actually all about the environment and it affects what we do a lot because it's all about kai and where we get that from."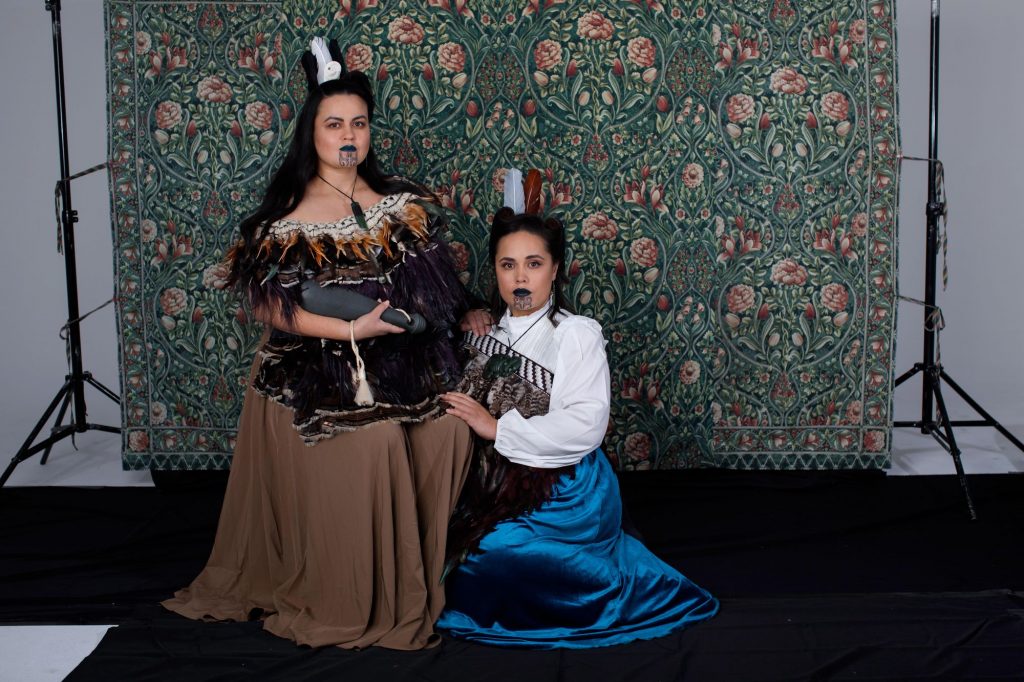 That knowledge is what they're putting into their cookbook, which they plan to section seasonally, based on the maramataka – "which is actually a lot more complicated".
"There are eight phases of summer and six phases of winter, so to section a cookbook into 14 different sections in a palatable way is actually quite hard, especially because the seasons are so fluid. It's not, 'Summer is between this date and this date.' It's, 'When this star is rising and these flowers bloom
on this tree, that's when summer starts,'" explains Kārena.
"Which," Kasey adds, "is quite cool though, because it's all dictated by nature and the environment."
Looking ahead to the new year, the Birds are understandably excited about where their new outlook on life can take them.
"I'm really looking forward to merging our reo journey and our cooking journey, which has already started to happen. Our career is going to change now that there is a baby too. Before it was a lot of travel and events, but I think naturally it's going to shift," says Kārena.
Kasey agrees, "It was like, 'Oh yeah, we'll do this, we'll do that – just keep moving.' But now, every decision and everything that we do, there's so much more thought, so many different things we have to consider now.
"Emotionally and spiritually, everything we choose to do has something more to it. Everything we've done since learning te reo Māori has this deeper meaning and a deeper feeling of specialness."