Fragrances are a staple in our daily routines. However, for those with sensitive skin, traditional alcohol-based fragrances can lead to irritation, dryness, or even allergic reactions. Fortunately, the rise of alcohol-free fragrances has provided a safer and more comfortable alternative for those who are weary of this ingredient.
With that being said, alcohol is commonly used in perfumes as an effective vessel to carry and evaporate fragrance oils, allowing the scent to stick to our skin. The only downside is that alcohol can sometimes cause a reaction for particularly finicky skin. If this is an issue that has been lingering on your mind, this guide will provide beautiful alcohol-free options so you can indulge in the world of perfumery while catering to your specific needs.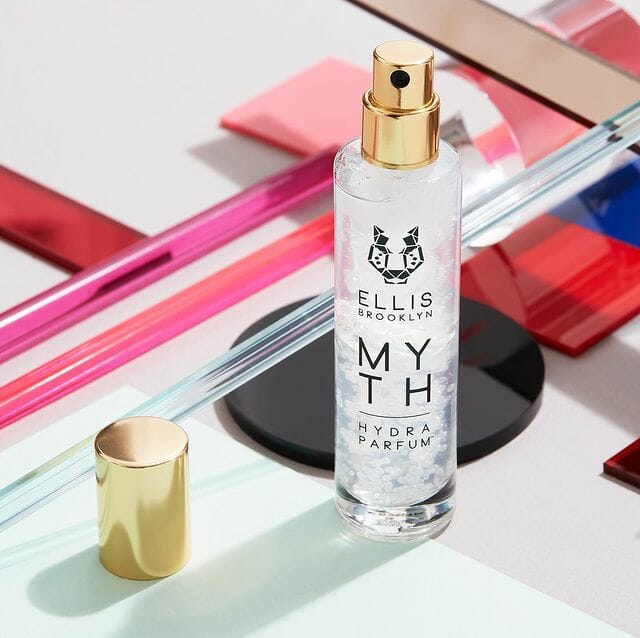 Ellis Brooklyn is a luxury fragrance brand with a reputation for creating interesting yet sophisticated scents that are both environmentally friendly and cruelty-free.
One of the brand's most popular fragrances is Myth Hydra Parfum, a captivating scent that has garnered a loyal following. It is a gender-neutral fragrance with a blend of natural and synthetic notes that creates a fresh and floral aroma. All you need to do is apply this lotion-like formula onto your wrists and neck and you are good to go!
The top notes include bergamot, ambrette seeds, and cassis, which give the fragrance a fruity and slightly sweet scent. The heart notes of lily of the valley, jasmine sambac, and pink lotus add a floral and slightly powdery aspect to the fragrance. Finally, musk, white cedarwood, and amber provide depth and warmth.
This fragrance omits certain chemicals such as phthalates, parabens, and sulphates. Instead, it combines essential oils, plant extracts and clean synthetics. Due to its alcohol-free qualities, Myth Hydra Parfum is extra long lasting and is perfect for layering any other fragrances as they tend to last much longer on hydrated surfaces. Otherwise, you can enjoy the scent of Myth without any risks to the skin.
Le Labo Liquid Balm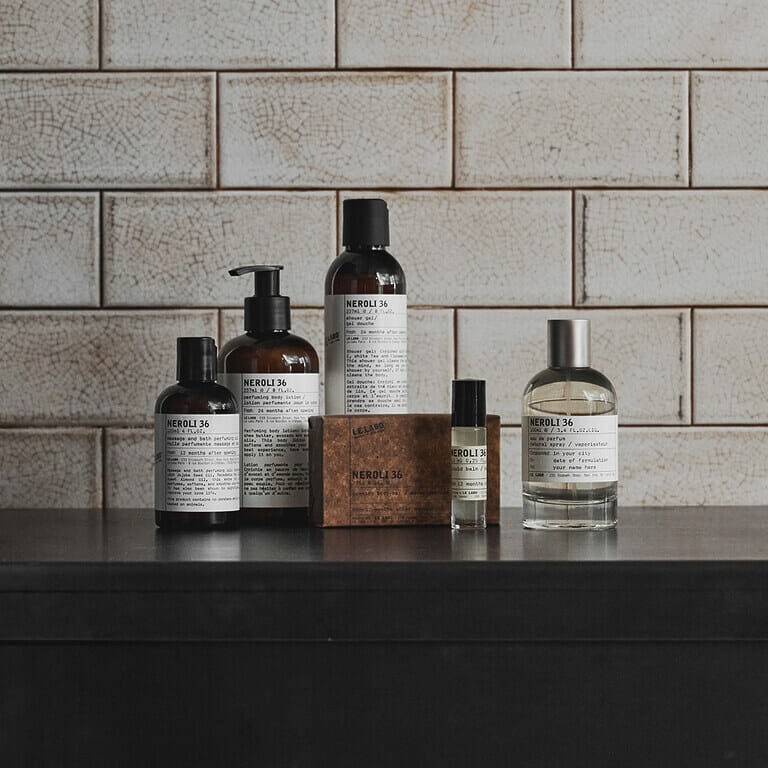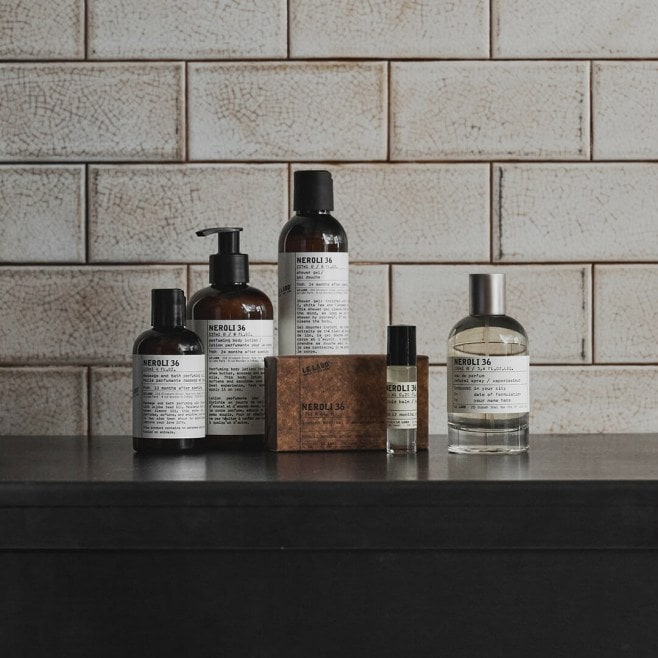 If you are a fan of Le Labo, you must check out the Liquid Balms. You can find iconic scents such as Santal 33, Rose 31, and Bergamote 22 within the range for an alcohol-free fragrance option that is every bit as powerful as the EDP. Designed to be unisex, you can use this product on pulse points as well as on the hair and beard.
The base uses safflower seed oil to deliver an intense and long lasting perfume that delicately warms up to the skin. Often used in skincare for its soothing properties, the Le Labo Liquid Balms are perfect for those with extra sensitive or dry skin.
We also recommend checking out this product if you already own the corresponding fragrance in its original formula for layering. By giving your fragrances a hydrated surface to cling on to, you are creating a bulletproof scent that lasts all day long.
BYREDO Hair Perfume
Don't let labels restrict how you use a product! The Byredo Hair Perfume is ranged in iconic scents such as Gypsy Water, Rose of No Man's Land and Bal D-Afrique. The brand's founder, Ben Gorham, created these fragrances as a way to provide a more subtle and long-lasting scent experience that is less likely to irritate the skin than traditional alcohol-based perfumes.
In addition to providing a long-lasting scent, Byredo Hair Perfumes also contain nourishing ingredients that keeps the hair healthy and hydrated. Some of the key ingredients in these fragrances include panthenol, which helps to strengthen hair, and silicone, which helps to smooth and protect the hair.
You can also use this product on your clothes for an additional boost of aroma that will turn heads on the street!
Diptyque Solid Perfumes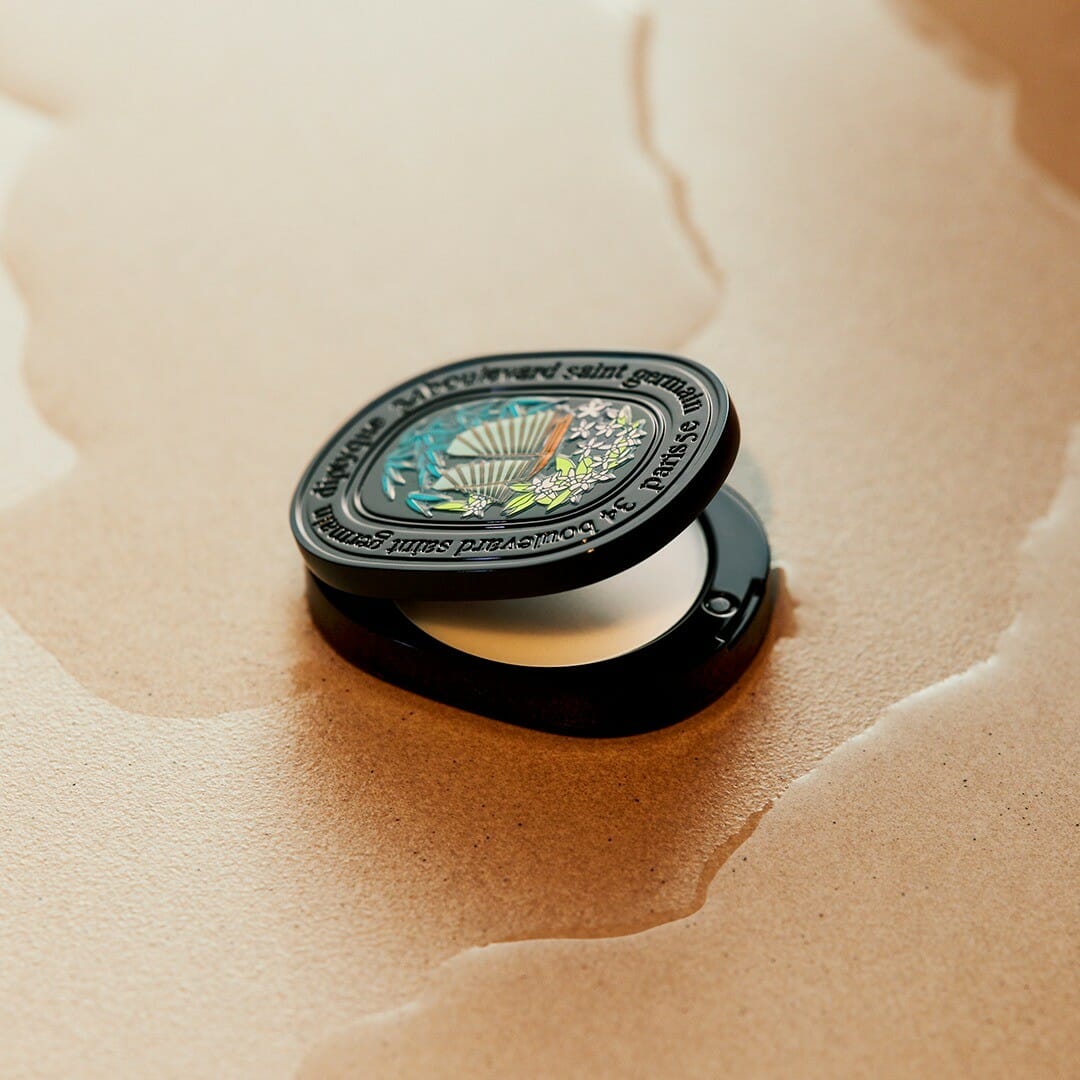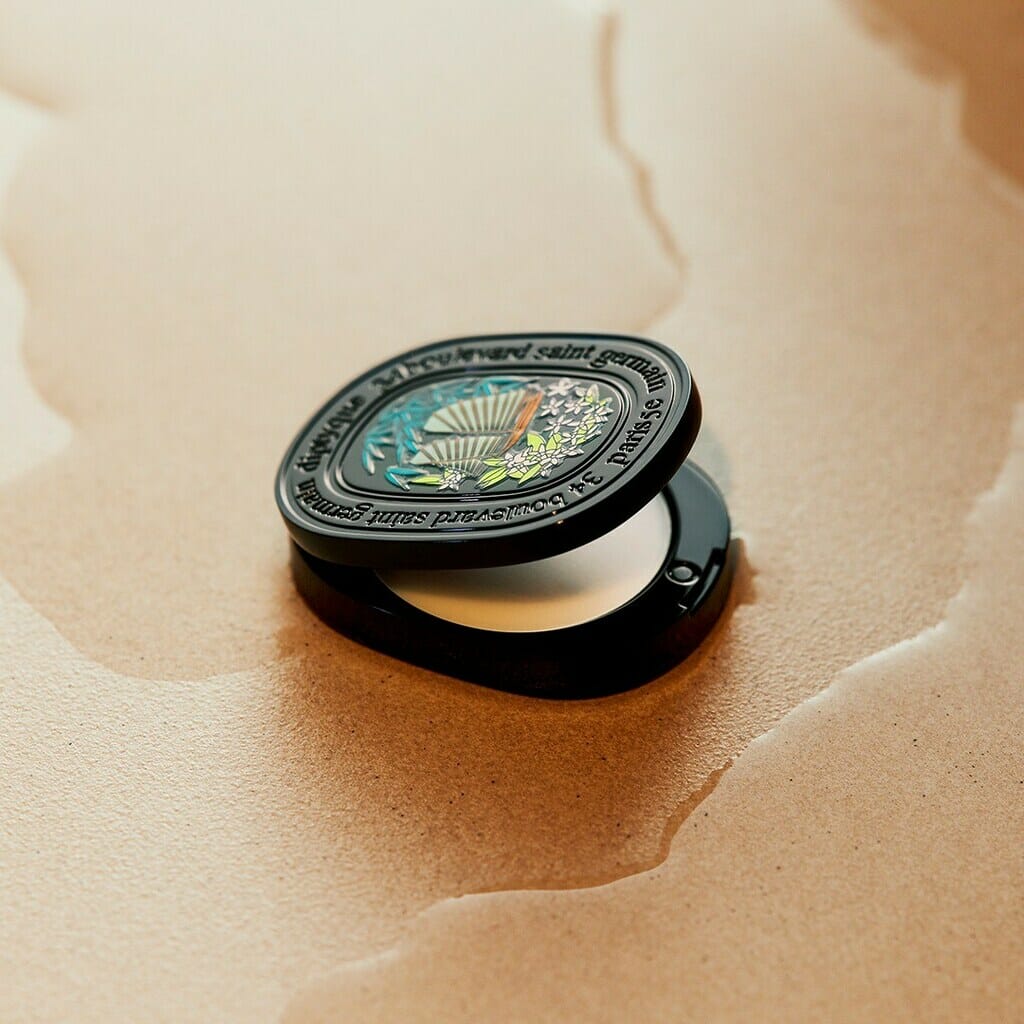 The Diptyque Solid Perfumes are a line of fragrance balms that offer an alcohol-free, travel friendly and convenient way to enjoy your favourite Diptyque scents such as Do Son, Orpheon or Eau Rose. Formulated with a blend of natural waxes and oils, such as beeswax, jojoba and coconut, the Solid Perfumes are gentle on the skin and on the nose.
In addition to their convenient and travel-friendly qualities, Diptyque Solid Perfumes are also eco-friendly. The small size and refillable metal compact make them a more sustainable option than traditional glass perfume bottles.
The solid perfumes are housed in elegant metal compacts that are both practical and stylish. It features intricate designs and engravings that are inspired by the brand's signature oval-shaped labels. The compact size and weight make them a delight to carry in a purse or bag, and the attention to detail in the design and packaging creates a sense of indulgence and sophistication.