From baking to easy crafts, get hands-on this Matariki with Suzy Cato's star-studded activities for the whole whānau.
We celebrate Matariki, the Māori New Year, with a public holiday next year, and it will be the first time New Zealand has ever acknowledged the occasion in such a way.
What a wonderful time to bundle up a whole bunch of learning opportunities in a very special weekend with your whānau. Matariki gives us a chance to spend some time learning a little more about Māoritanga – Māori culture.
Just like many of the public holidays currently observed in Aotearoa, there is a great focus on the gathering of whānau and friends, and the sharing of kai, so maybe introduce your whānau to Kid's Kai Kart on Māori Television On Demand and help your children prepare a meal with a Māori twist.
Matariki also opens up so many other avenues for learning. You'll find a wealth of Matariki- themed picture books, chapter books and non-fiction books for kids in your local library and all good bookstores. Most libraries will also have a good selection of Matariki activities and events, from storytime to crafts – take your whānau and join in the fun.
Do you have budding astronomers in the family? Bundle up warm and spend some time in your backyard gazing at stars. Or, better yet, head slightly out of town to really benefit from a sky less effected by light pollution.
As Matariki is the celebration of the Māori New Year, maybe take the time to reflect on the year to date and look forward to what the rest of the year holds. Make plans together and set goals, in this time of new beginnings.
Know that each of us are stars in our own right. We will all shine in different ways and at different times, but that is perfectly OK.
Paper Stars
You will need
There are endless ways you can make stars with your whānau, but maybe start with this simple paper star using either:
Scrap paper
Wrapping paper
Fabric
Tissue
Cellophane
Steps
Create 8 squares all the same size.
Fold two diagonal corners of each square into the middle of the square, to make a diamond shape.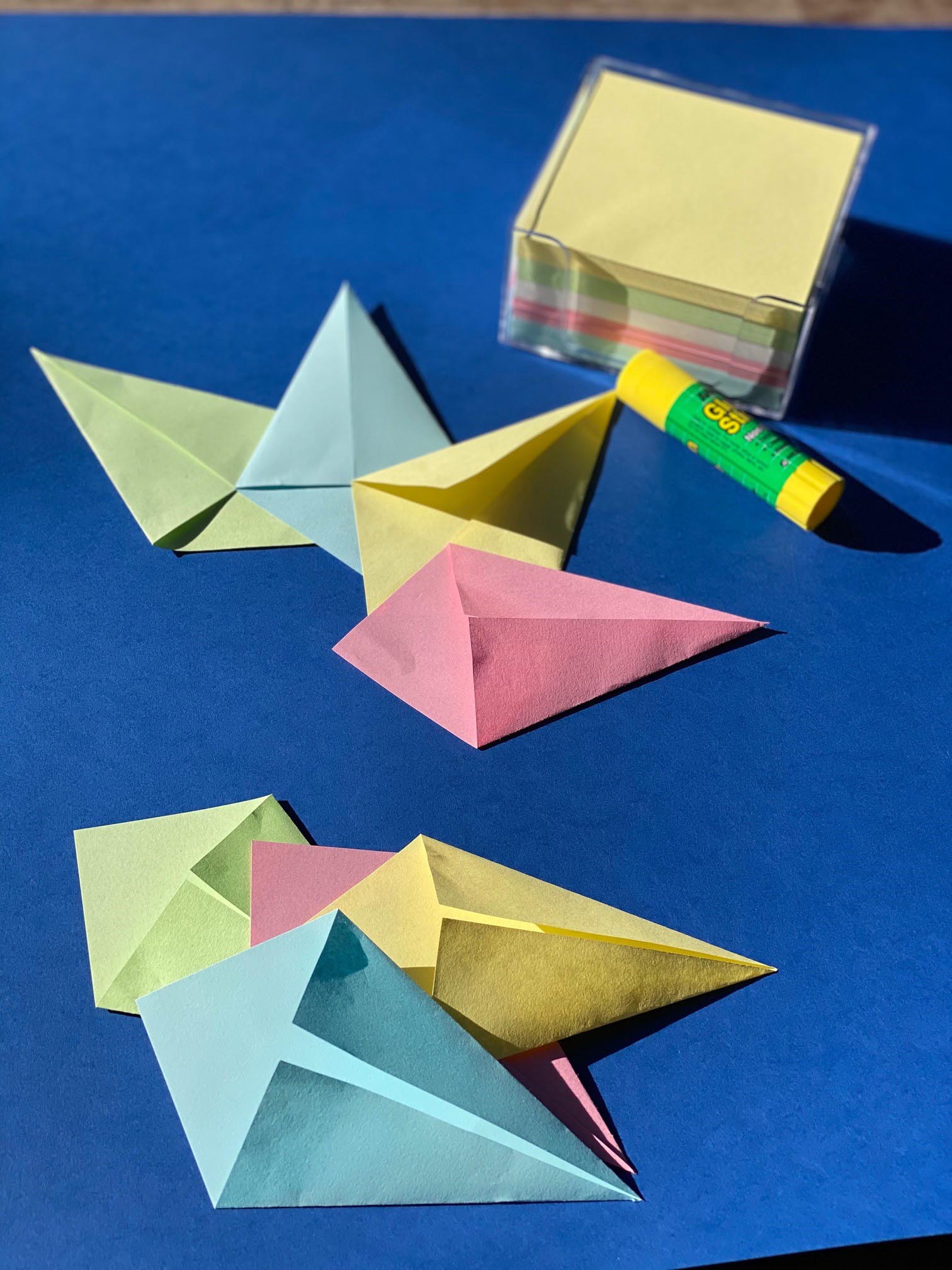 Apply glue to the bottom right of the unfolded corner of each square. Overlay the diamonds where glue is applied, so the points of each unfolded corner meet and the edge runs along the centre of the diamond below.
Repeat until all of the diamonds are glued into place and you are left with an 8-pointed star.
Star cookies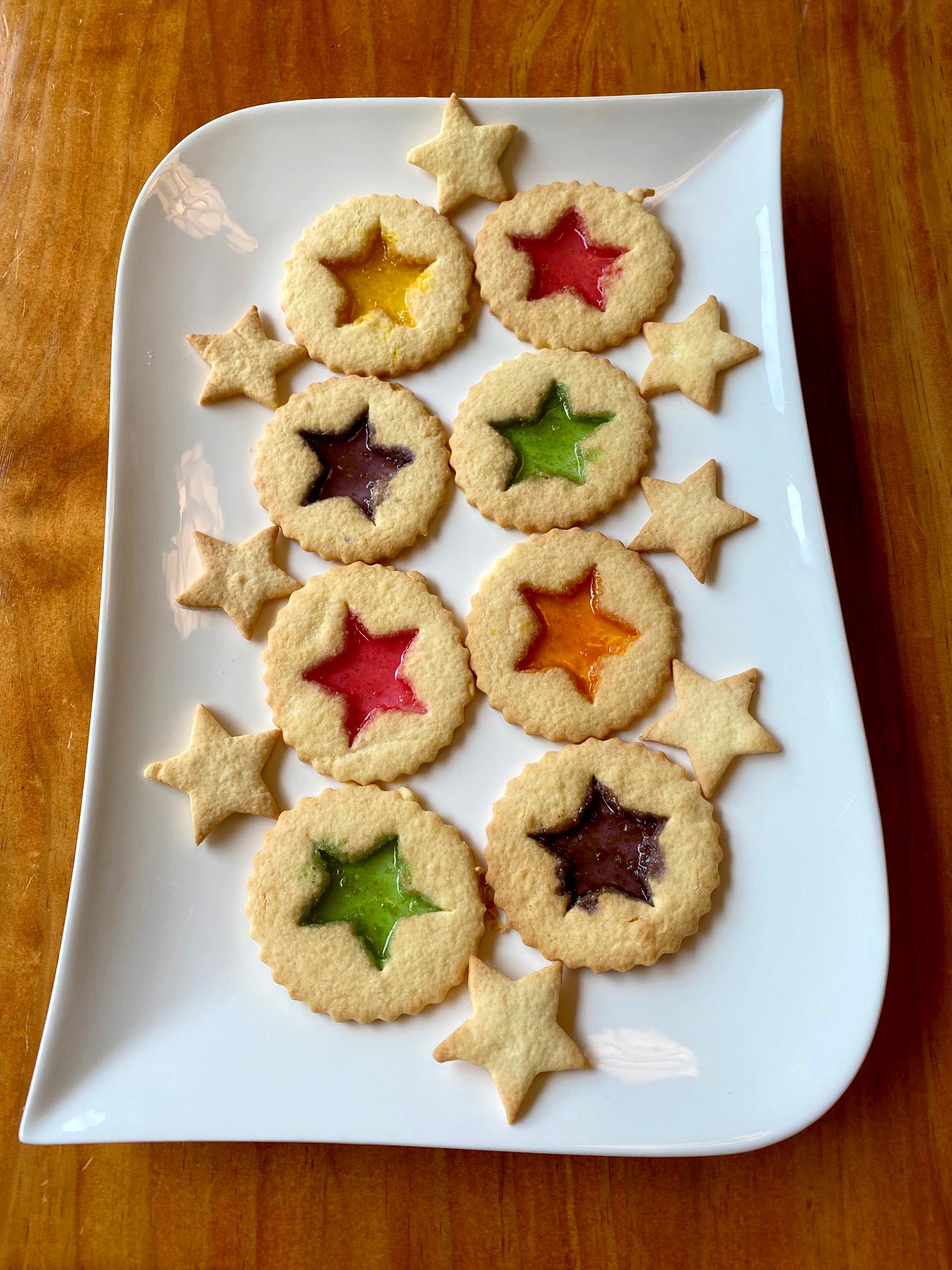 We've used this recipe to make biscuits, for nearly every celebration, for years.
Ingredients
125g butter, softened
1⁄2 cup sugar
1 egg
1 tablespoon golden syrup or honey
1 1⁄2 cups flour (more if using gluten-free flour)
Crushed boiled lollies
Steps
Preheat oven to 180°C.
Beat butter, sugar, egg and syrup (or honey) until creamy. Stir in the sifted flour, mixing until just combined.
Roll dough out on a floured surface until 3mm thick. Cut into circles, then cut out small star shapes within each circle.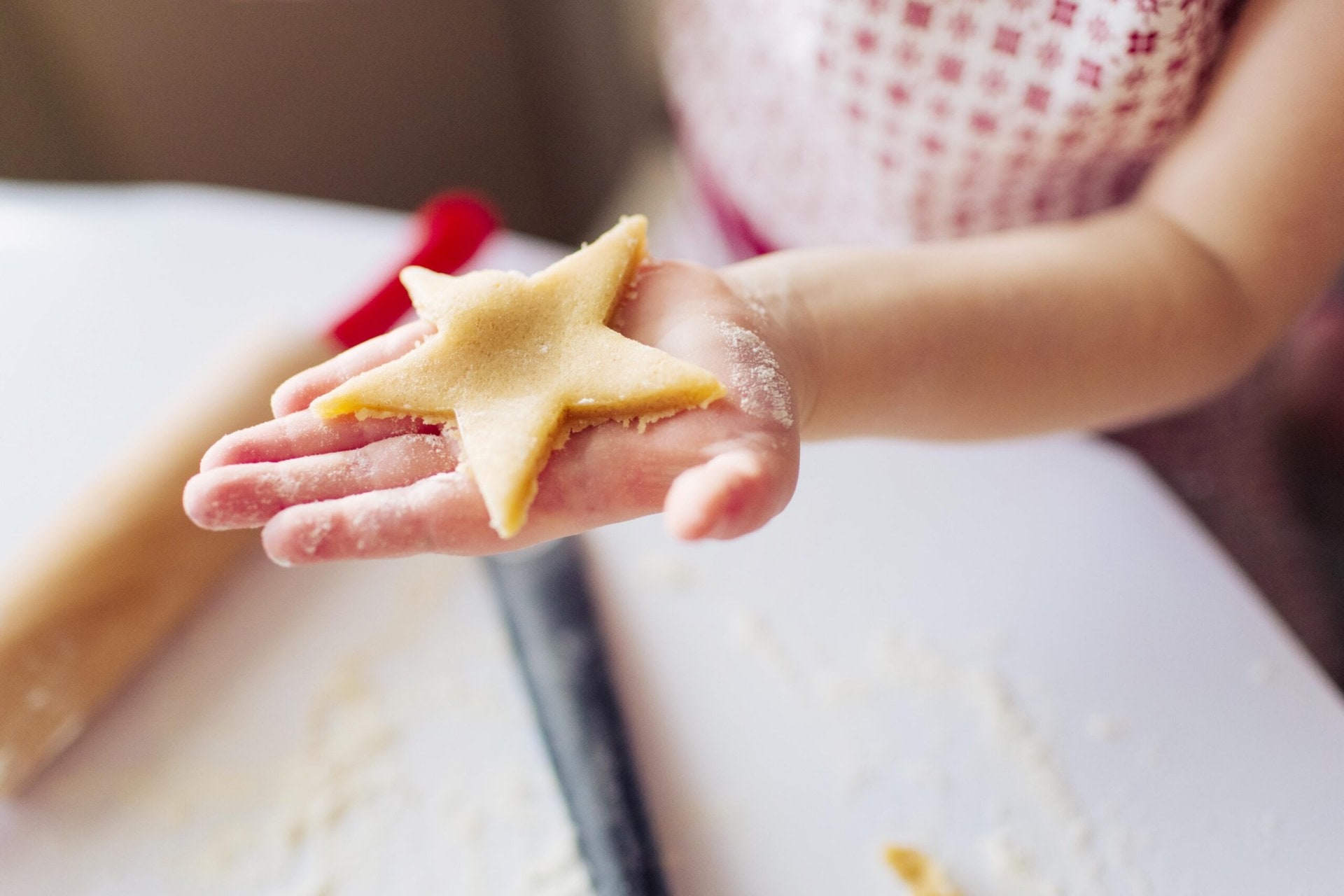 Place the cookies onto a baking tray lined with baking paper and fill each star shape with crushed lollies.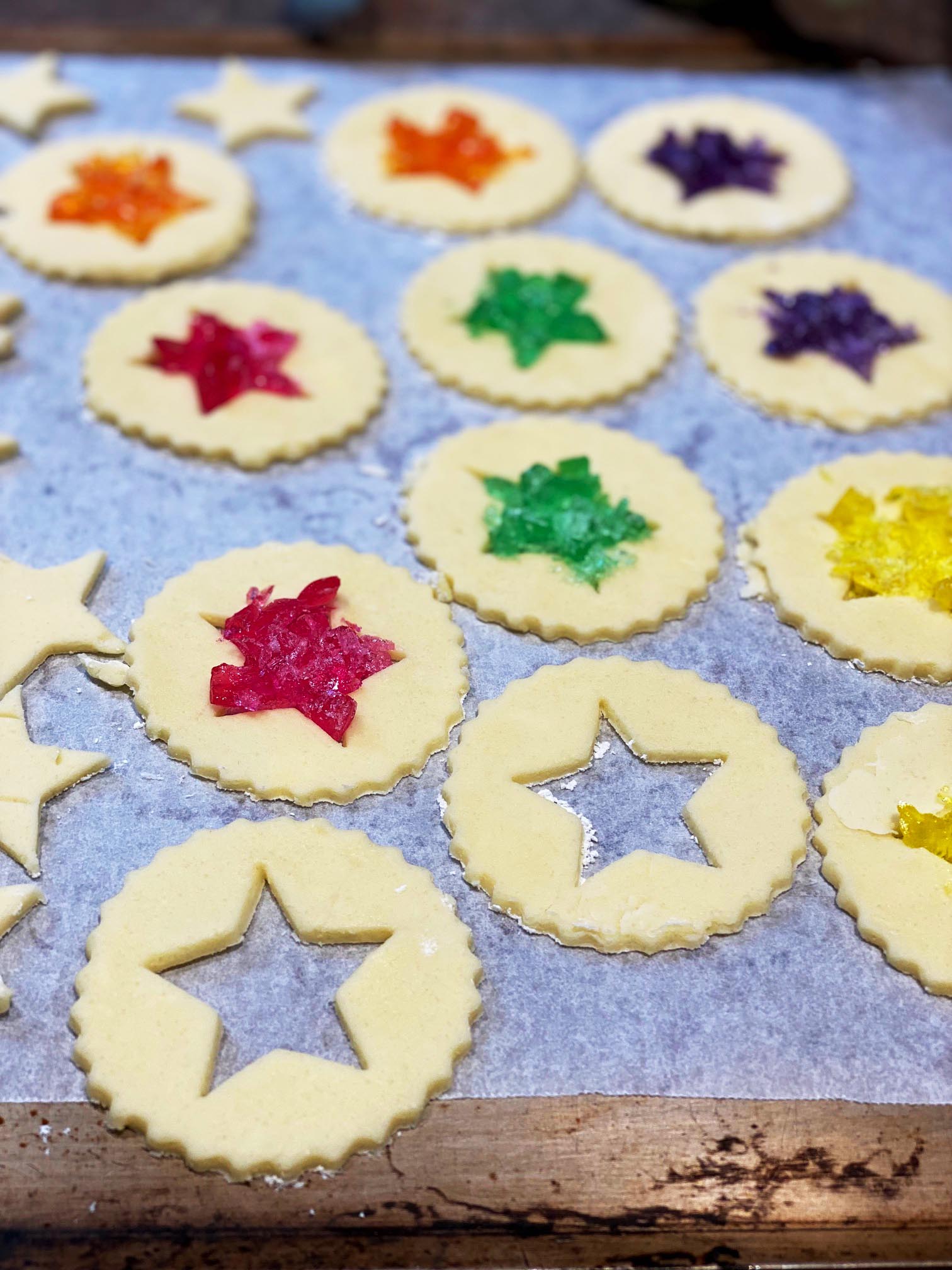 Bake at until lightly golden and lolly crumbs have melted. Leave to cool on the tray until the lolly centres set.