Not to get all Game Of Thrones on you, but "winter is coming". Well let's be honest, it's here, so it's time to layer up and protect yourself from the cold.
I absolutely love winter fashion because there are so many things to play with. It's easy to simultaneously look chic and cosy with winter apparel.
One thing I've been moving toward recently is focussing on a capsule wardrobe. A capsule wardrobe is a concept that refers to a collection of essential and versatile clothing items that can be mixed and matched to create a variety of outfits. The term "capsule" is founded on the premise of a small, curated selection of high-quality pieces (focusing on essential pieces that can be worn interchangeably) which in my view allows for a simplified and efficient approach to dressing. I have to say, since I've started focusing on capsule items (quality over quantity), each winter, I simply add to the collection meaning that as soon as it's winter I'm ready to go.
Here are my top 5 winter staples to build your capsule wardrobe.

The Classic Turtleneck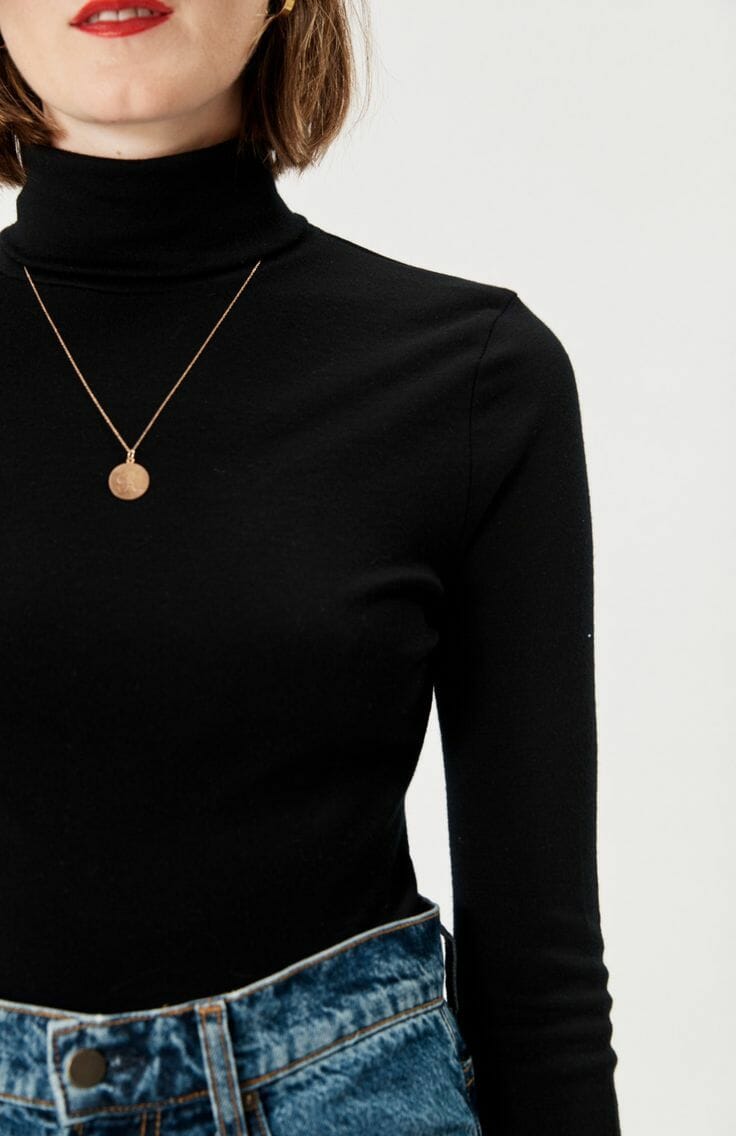 Turtlenecks are such an underrated staple; they're practical, effortless and classy. The fitted nature of a turtleneck gives you shape, but the high neck gives you elongation which is flattering.
You cannot go wrong without a turtleneck top for winter, and my staple winter wardrobe involves owning both a black and a white turtleneck, to match with whatever top layers I've gone for that day.
A staple turtle neck such as this one from Cos is well priced, practical and usable for all purposes.


A Tailored Black Pant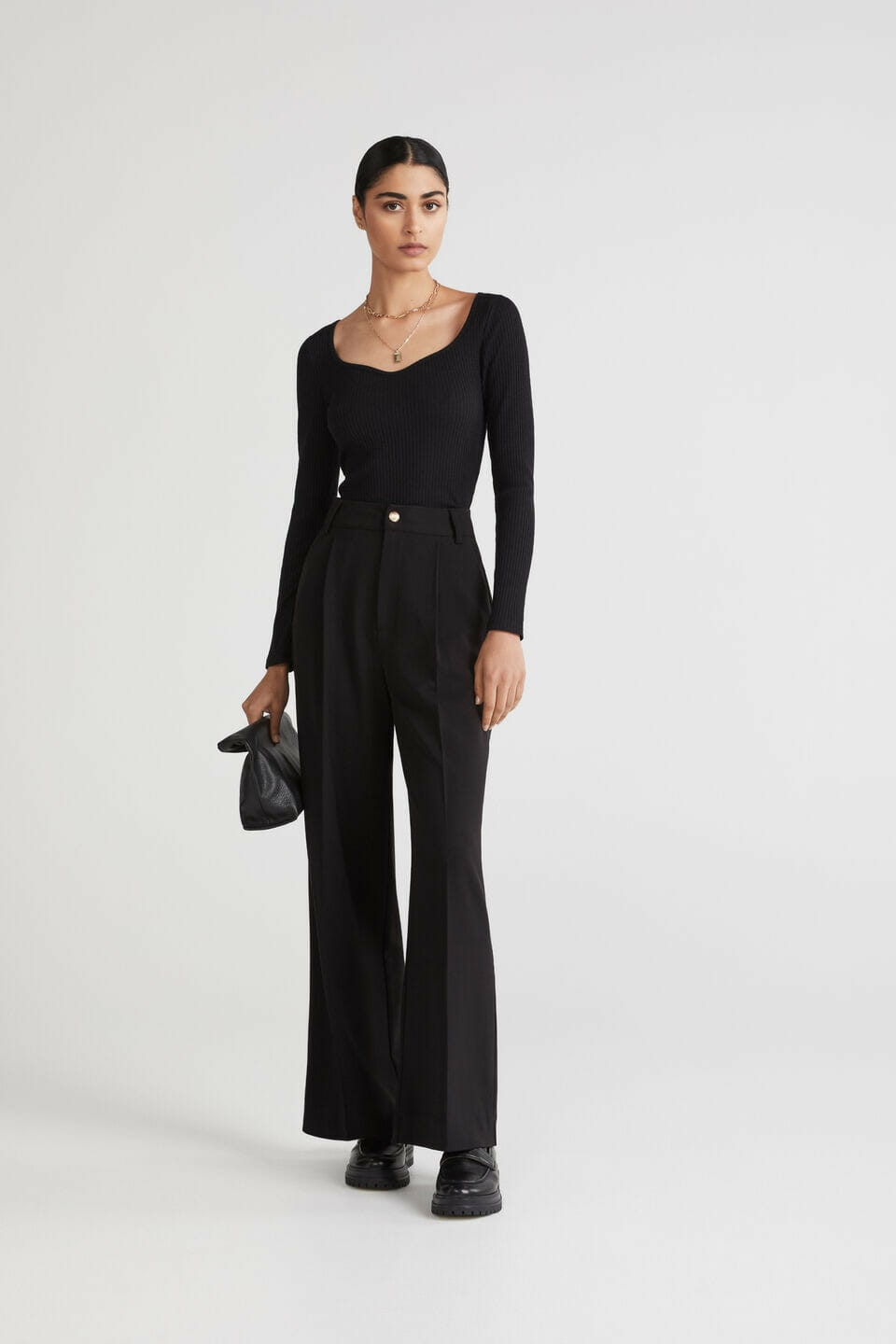 Do not underestimate the power of a black suit on a woman. It shows that you mean business, and will end up becoming one of your staple fashion pieces. 
What I find particularly compelling about a black trouser is its ability to transform from workwear into an outfit for a dinner. A black trouser/suit pant that is fitted yet breathable is diverse and easy to dress both up and down.
For me, the perfect black tailored pants are straight leg, and black. My favourite pairs are from Seed, or the Ruby firebirds.


A Neutral Knit




You can't have a winter capsule wardrobe without having a neutral knit. Neutrals are colours like creams, greys and camel/nude tones. A neutral knit does very well because it provides you warmth, comfort and style whilst the neutrality of the tones makes it very adaptable.
Neutral jumpers such as the Luna V-Neck from Decjuba and the Mohair V Neck Knit | Seed Heritage NZ provides principal knitwear options that can be easily rotated all winter.

Colourful Knit Sweater




Doing a complete 180 from the neutral knits, it's also great to bring back some colour and personality in winter by purchasing a colourful knit. Again, part of building a capsule wardrobe is acquiring products over the years.
A couple of years ago, I purchased my absolute favourite colourful jumper from Seed which is turquoise, and last year my colourful knit was a deep blue from Kookai. By building up quality pieces and adding a pinch of colour, I get the chance to elevate some of the more muted pieces that I own.
Just one colourful knit adds so much to a basic outfit!
A Winter Coat




Last, but certainly not least, no winter outfit is complete without a coat. Over the years, I've collected a camel, black and grey coat. Focusing on purchasing quality coats in staple colours have meant that I have been able to use them annually.
They go with everything, and are so stylish and sleek. My favourite look at the moment is the multi brown/beige tones.
The best coats to go for are fitted and long. If you need some coat-inspo, our top picks are:
WOOL BLEND FITTED COAT – camel | ZARA New Zealand
FELT TEXTURE COAT – Mid-camel | ZARA New Zealand
Kiana SB coatigen – Women's Fashion | Forever New
Aspen Wool Blend Longline Coat by Atmos&Here Online | THE ICONIC | New Zealand.
In the effort of championing sustainability, we've provided items that will act as buildable staples for your winter capsule wardrobe. Remember, the purpose of a capsule wardrobe is to simplify your wardrobe and streamline your clothing choices, making it easier to pull together great wardrobe combinations and reducing the clutter in your closet. So the next time you're out and about shopping, remember to go for those staple winter pieces that are going to help you look effortlessly chic yet protect you from the cold!

Related Article: The Fashion Trend That Isn't Fleeting – Outfit Repetition