If sleep deprivation and a poor diet is part of your never-ending saga of struggles, you'll be elated about this golden nugget of a manual.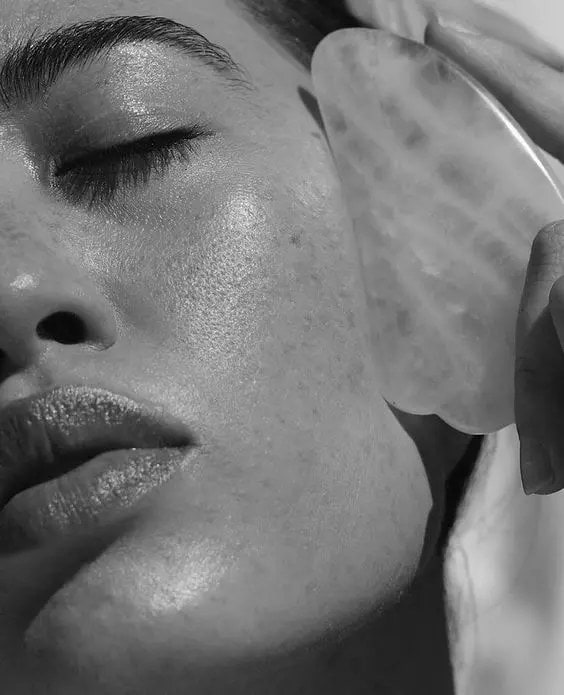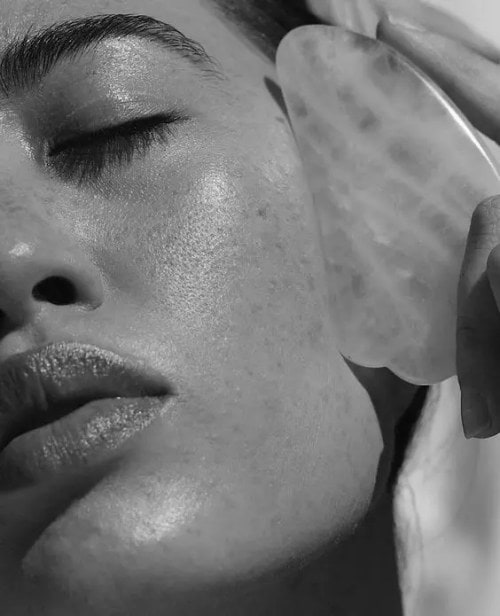 It's reasonable to assume that given the current global climate, we're all under more stress than usual. For me, everyday stress is usually accompanied by a lack of sleep and periodic episodes of sobbing. It's okay to be upset about the state of the world, but it doesn't mean you have to wake up with dreary eyes. Concealers and eye creams can only do so much when you wake up with dark circles, swollen eyes, and more apparent wrinkles. So, we have devised a time-efficient rescue strategy to combat under-eye troubles and interrupt that appointment with the dermatologist to get fillers under your eyes.



Why do we get puffy eyes in the first place?
Puffy eyes arise when the tissues surrounding the eyes expand, while the dark and dreaded "eye bags" occur when the tissues below the eyes inflate. Yes, there is a difference. The leading reasons for these eye problems are from what you already know – lack of sleep and crying – and temperamentally, having allergies, being on your period, or absorbing excessive amounts of sodium can also affect this. Because the skin around the eyes is amongst the thinnest on our bodies, as we age, both the skin and the vessels lose their suppleness, allowing more fluid to seep out of the fragile blood vessels, resulting in puffiness. So, it's natural. Loss of collagen is a right of passage and as a result, we find ageing in our under eyes. From your 22nd birthday, you will start to notice a change in elasticity as face muscles and tendons begin to waiver with it.



The 5-Minute Solution

0.00 – 2.00 Minutes: Cold Compression

Colder temperatures are known to make blood vessels shrink upon contact. Wet a clean cloth with cold water and place it across your eyes while applying gentle pressure. Anytime you apply anything cool to your complexion, it will instantly calm and de-puff the skin by reducing any inflation you might have as well as redness. This will reduce the swelling around your eyes.



2.00 – 4.00 Minutes: Kitchen Remedies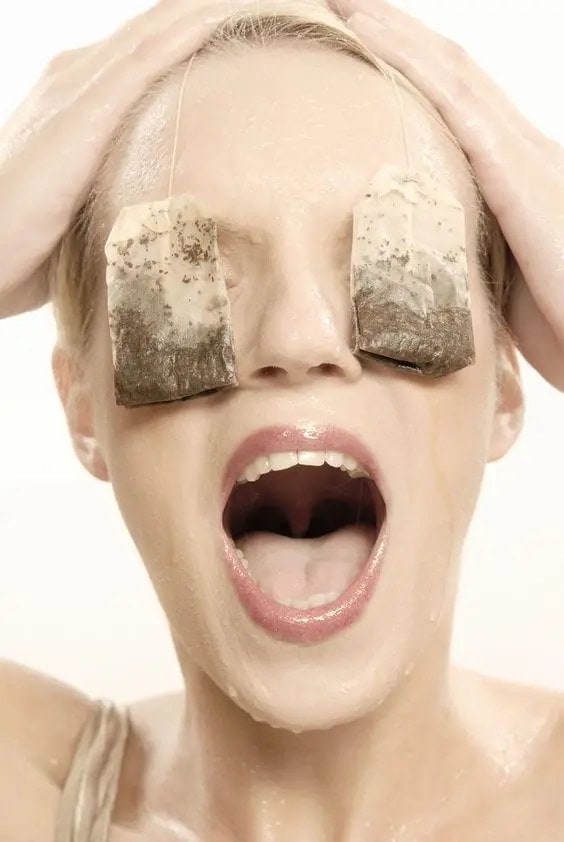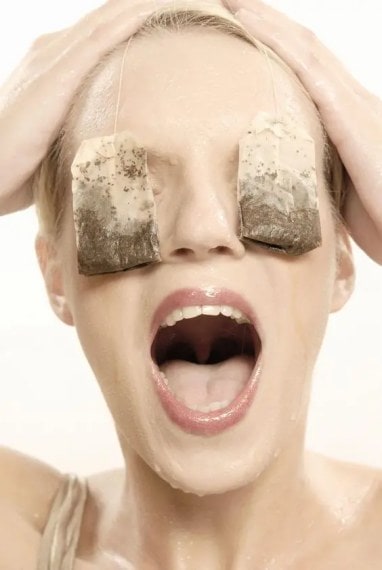 We've seen the classic use of cucumber slices as a port of relaxation on the screens. But placing a couple of slices over closed eyes does absolute wonders for puffiness. Just 2 minutes of this will ease any pains and reduce swelling. If cucumbers are $5 each then we have a backup.
When you're next in the kitchen, toss a few wet green tea bags into a snaplock bag and place them in the fridge. When you are in dire emergency of an at-home depuff, pull out two of these and place them on your eyes while lying down for 2-3 minutes. Your eyebags will diminish thanks to the synergistic effects of caffeine and the cold. While you're perusing through the fridge, grab an ice cube and rub it beneath the eyes to compress and alleviate puffiness.



4:00 – 5:00: Serum Time
Using the right eye serums that include the right ingredients is so important. From our research, the key ingredients to look for within your eye serums when solving puffy eyes are vitamin C, vitamin K, tetrapeptide-5 and heparan sulphate. You need to ensure that your eyes won't be irritated any further from using whatever product you have. Also, look for ingredients like tea extract, cacao, arnica and caffeine.
Without meaning to belittle creams, serums are the way to go if you want to see results. With an eye serum, the emphasis is more on the active chemicals than on the moisturising characteristics. That being said, the formulation should still be hydrating, but it won't be as heavy as a cream.
Serums are distinguished from other liquids by their distinctive thickness. Creams have an obvious creamy consistency, whereas serums are more fluid. Because of their light consistency, eye serums may be absorbed quickly and readily by the skin. Serums are ideal because they moisturise the skin without making it feel greasy or heavy, making them ideal for those with oilier skin types.
Hailey Bieber recently revealed her holy grail eye serum to achieve her signature glow – the Beauty Stat, Universal C Eye Perfector is her go-to for wide awake, brightened under eyes. Skincare TikTok star Hyram Yarbro swears by Versed Vacation Eyes Brightening Eye gel. Hyram claims that this eye ointment prevented the appearance of dark under-eye circles that had plagued him after a string of all-nighters. Only a little amount is needed to conceal dark circles and dullness beneath the eyes thanks to the vitamin C and ginseng extract it contains.



Ultimate Time-Saving Tools
Rose Inc
These funny-looking wands are a must-have. Rose Inc is leading the game in skincare and make-up and they have thought of everything when releasing these tools. "I wanted to create cooling spheres that reduce puffiness, minimise the look of redness and achieve a rosy glow," Rosie Huntington-Whiteley says.
By swooping these wands across the face in an upward motion, the cooling sensation combined with the pressure supports lymphatic drainage which visibly makes a difference. These will elevate your skincare routine and provide elevated relaxation while gently sculpting your face.



Make-up Revolution Cooling Eye Roller Ball
Use the cold metal tip from this stick to roll over your under-eye area. This will gently wake you up while increasing blood flow. It also helps to absorb your eye creams deeper into the skin while reducing puffiness and fatigue. A fabulous facial massage for a refreshed look and feel in the morning.



Nu Face Trinity Device
While looking like an obscure gadget, this device does facial wonders. This non-invasive tool works to define facial contours, reduces wrinkles and tightens sagging skin (eyebags). I promise the microcurrents you press along your face are so gentle. You can literally feel a tightening with each click of the button. Just five minutes a day of this will help skin to look more youthful and radiant.