The world has gone charcuterie mad! Lockdown 2022 saw the rise of homemade platters, weird food combinations and a whole lot of sourdough. My entire instagram was ruled by new recipes and challenges to tackle everyday. But things have changed drastically, and boards aren't simply for cheese anymore.
The ratio of 'dip' to 'dippers' has also changed. Meet – the butter board. An indulgent spread of the finest butter, flaked with freshly crushed sea salt and lemon zest, decorated with individual style and flair. This is what I would label as cosy, boujee food; my personal favourite.
The butter board cannot be categorised or defined, other than simply a board decorated for any meal or occasion you have coming up. TikTok Creator Justine Doiron re-introduced the butter board and within a week, it is all I am seeing on my FYP. Perhaps it's due to its simplicity and utter divinity, or that we really have gone cheese mad. Now I know butter doesn't fall under the same umbrella as 'cheese', but I think on this occasion, we can make an exception – mainly for the point that we are eating it in the quantities that one would with cheese.
Finding stracciatella or burrata on the menu of a restaurant isn't very hard these days, but the butter board is reserved for home cooking or dinner parties. It is open wildly to interpretation, but these are the underlying principles in which I would recommend following.



Fundamentals of a Butter Board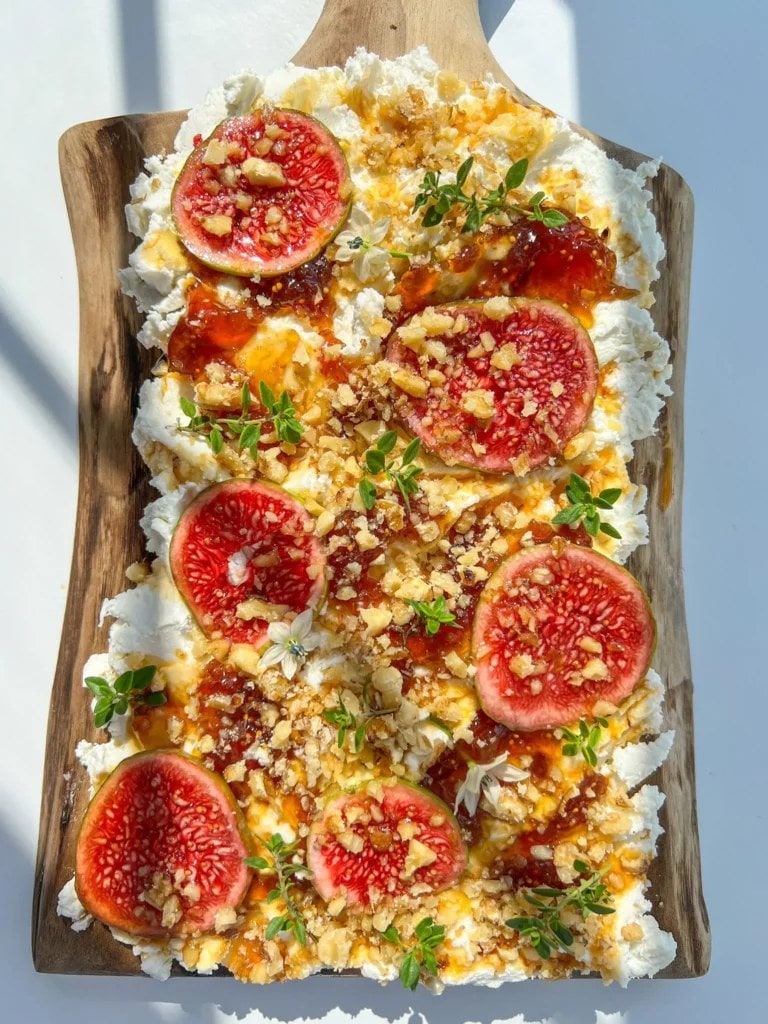 1. Source the finest butter possible – I always recommend going with French butter. (We can apologise to the bank account later).
2. The board is up to your interpretation and personal style, whether that be a large plate, dish
or chopping board, but let's keep it sanitary.
3. Source the finest flaky sea salt – Maldon Salt is a pantry staple for this occasion.
4. Dippers – the practical choice here would be bread. A crunchy crisp sourdough is my personal favourite, but an artisan or french stick works wonders.



Instructions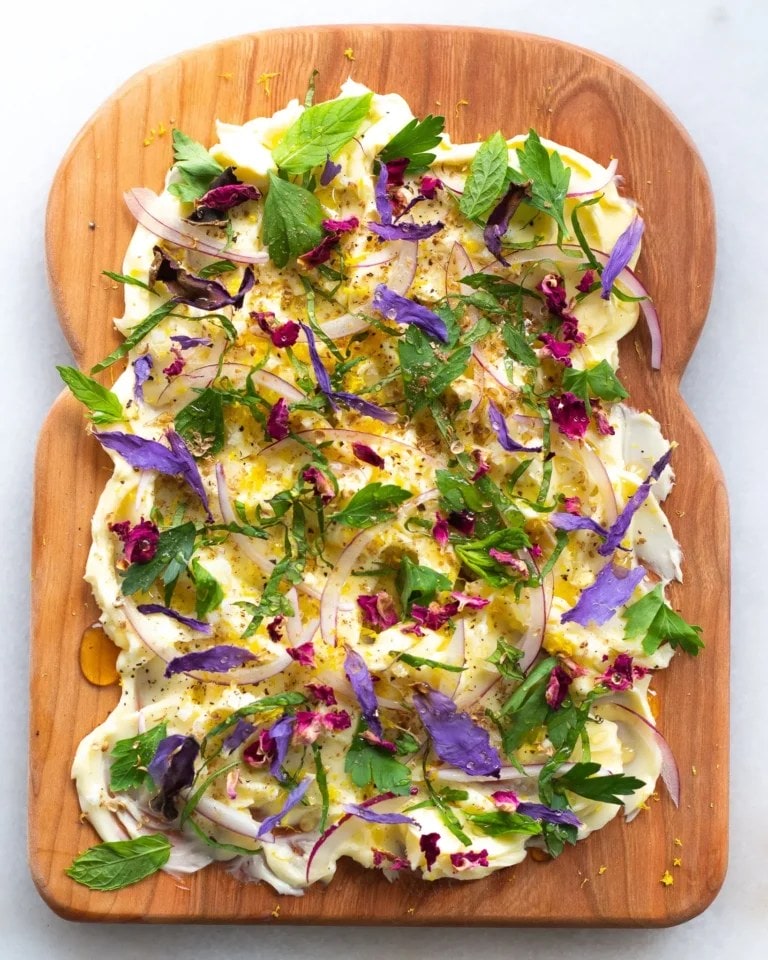 1. You want your butter soft all the way through. Depending on your climate, I suggest leaving it out of the fridge the night before.
2. Spread your butter onto the desired board in whatever fashion that suits you. Coat with a generous amount of flaky sea salt and any citrus zest you have handy. Adding salt and citrus to your creamy butter will highlight the flavour and allow a brand new canvas for the rest of your decorations
3. Next – follow your intuition. Herbs and edible flowers will add to the aesthetic, but follow your hearts with this one. Remember to think about proportions when adding on ingredients – everything needs to be 'scoopable.'
4. You need a drizzle… Depending on your flavour palate, I would source something to drape and drizzle on top, whether that be honey, chilli oil, herb oils or marmalade.
5. Freshly bake your bread to add crunch and warmth. Dip, dive, swirl, spread, spoon until your heart is utterly full. Finish with a glass of delicious red wine, and I call this the perfect beginning, middle or end to any occasion.



Combinations
Below I have detailed some of my recommendations when it comes to butter boards. Butter is the perfect canvas, whether you like fresh, sweet or savoury flavours.
Honey, Thyme and Pistachio
The sweetness of the honey, earthiness of the thyme and crunch of the pistachio would be an incredible accompaniment to the butter. Use fresh honeycomb, crushed pistachio, and a honey and thyme syrup to top.
Cultured Butter, Quince Honey, Prosciutto, Pear
Now, this really is turning it into a cheese platter. Culturing butter adds the most cheesy taste possible to your base. Add fresh honey and quince paste in a pot to melt it down. Crisp up some prosciutto and thinly slice your pear. Spread out the culture butter and delicately top and drizzle this with quince honey and dip in your desired bread.
Apricot, Almond and Rosemary
Apricot marmalade is very easy to make and can be made with tinned fruits if they are not in season. I like to make the syrup thin and runny to top onto the butter board. Crunch or roast your almonds, speckle your rosemary and douse in marmalade.
Chilli, Coriander, Miso
This one highlights savoury notes. Before spreading your butter, beat in a mixer with some miso. Go lighter on the salt, but beef up the citrus zest. Fresh chilli or chilli oil works best, and a generous amount of coriander.



Alternatives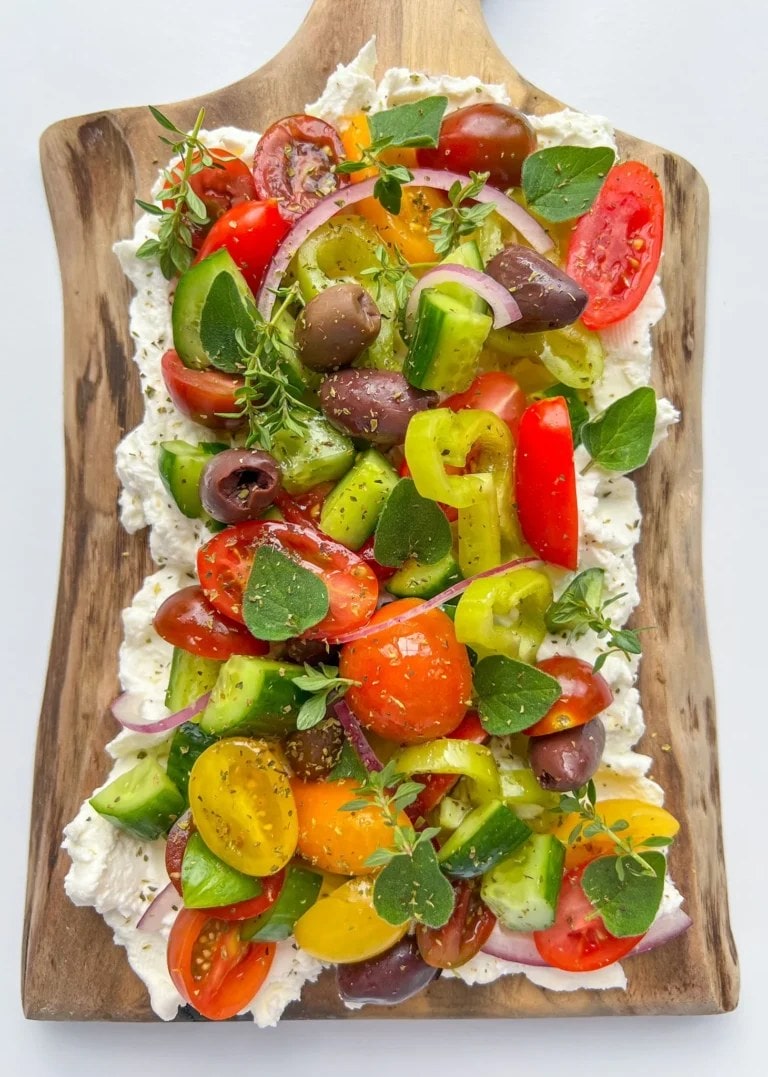 Like with any great food, we can adapt it and reshape it to fit our everyday needs. Though the recipe isn't exactly dairy friendly, we can tweak it to suit almost everyone at the table.
1. Substitute the butter with fresh avocado. Top with fresh green leaves and it turns into an upside down salad.
2. Swap the butter for hummus and choose 'dippers' that fit the flavour palate.
3. Cottage cheese – a high protein cheese and something relatively accessible to most. Simply blend the cottage cheese with a bit of cream cheese (if necessary) until you reach the desired texture. Add your favourite toppers and enjoy!
Whether it be cheese, butter or hummus, food sharing and customisation isn't going out of trend any time soon. Expand your at-home culinary skills by trying new combinations and flavours, or turn up to your next dinner party with the best new entrée.
Remember to make all your food with love and joy, and you will taste it in every bite.