There's no reason you can't bring your beauty A-game when wearing a mask. To prove it, Tane Tomoana, Creative Lead at Dry & Tea, and make-up guru Lochie Stonehouse have created four looks inspired by the latest trends that take you from day to night while you do your bit for society.
1. Beautiful blowout with bold lashes
MAKE-UP
No one's going to notice if you're wearing lipstick, so go for major lashes instead by applying mascara from the roots with an angled eyeliner brush, instead of the traditional mascara wand.
HAIR
The '70s-style blowout is a major vibe this season. Use a straightening iron to curl hair away from your face to showcase your eyes, then finish with dry shampoo for added volume and texture.
2. Sleek bun with bright eyeliner
MAKE-UP
Give your face a pop of colour with vibrant eyeliner. Apply it along your lower lash lines, then apply eyeshadow in a similar colour over the top to make sure it doesn't budge.
HAIR
Create a centre part, then smooth your hair into a low ponytail using mousse, not gel, as it's more easily brushed out if you need to redo your style. Twist your ponytail loosely around itself, tuck to secure, then pull out pieces for texture.
3. Half-up, half-down with liquid eyeliner
STEP 1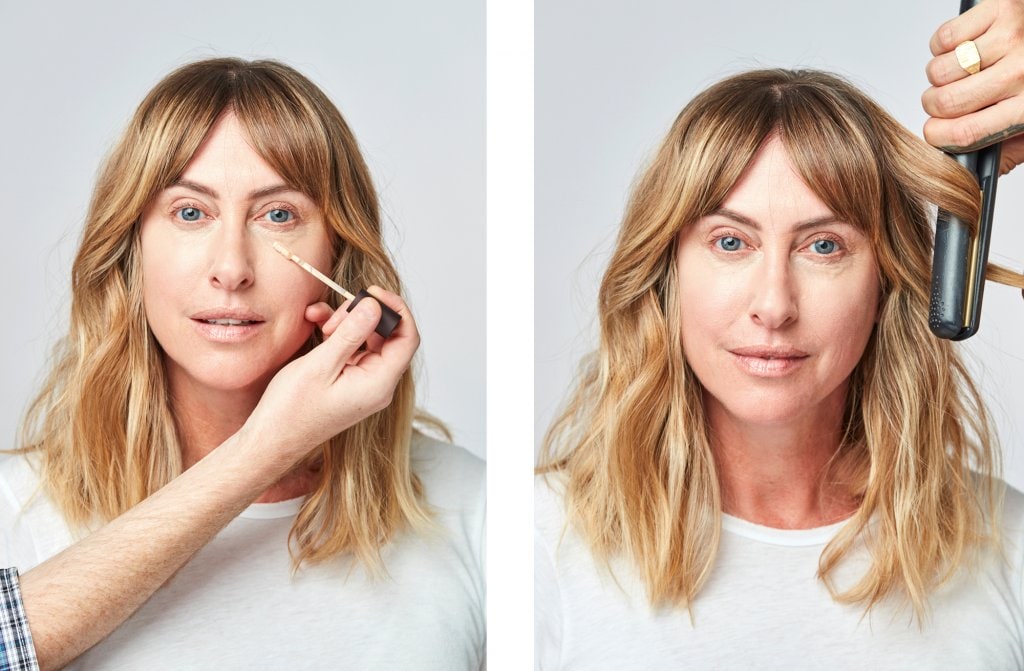 MAKE-UP
Apply a light concealer around your eyes to make them pop, then set with a lightweight setting powder. Define your brows with pencil or powder and set with a gel.
HAIR
Use a straightening iron to create multidirectional waves, curling each section in a different direction and applying less tension at the ends to keep them straight. Once cool, brush out the waves to relax them.
STEP 2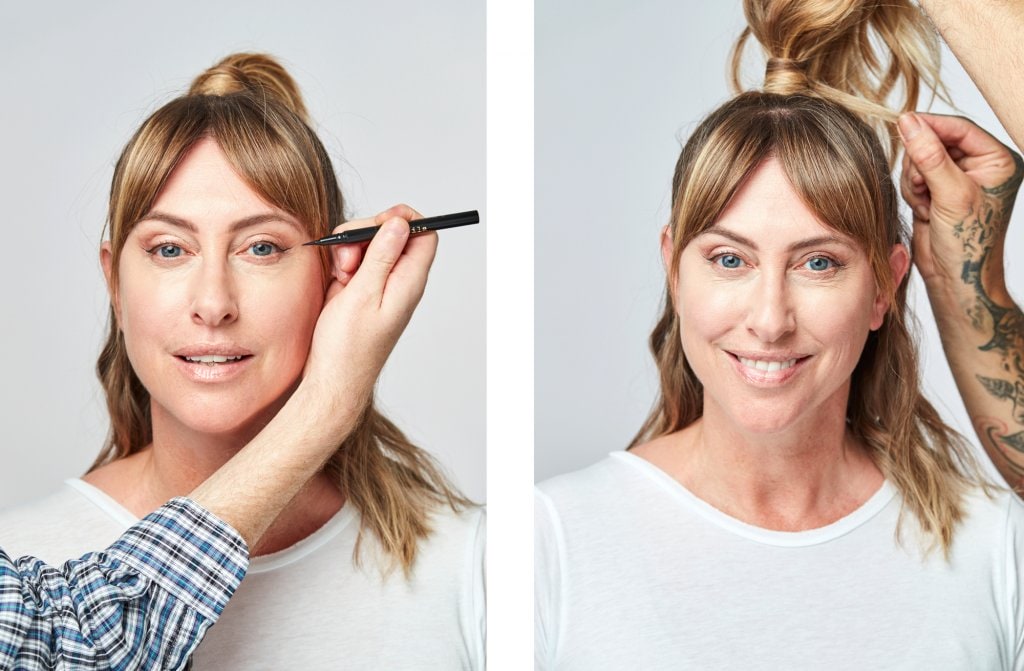 MAKE-UP
Apply warm, matte, nude eyeshadow along the crease of each eyelid, then a touch of frosted colour in the centre of each eyelid to brighten. To create a cat-eye effect and open up your eyes, start halfway across each lash line when applying your liquid eyeliner to your upper lashes.
HAIR
Pull up your hair from behind your ears to create a half-ponytail, then secure with a hairtie. Wrap a piece of hair from the ponytail around the hairtie.
STEP 3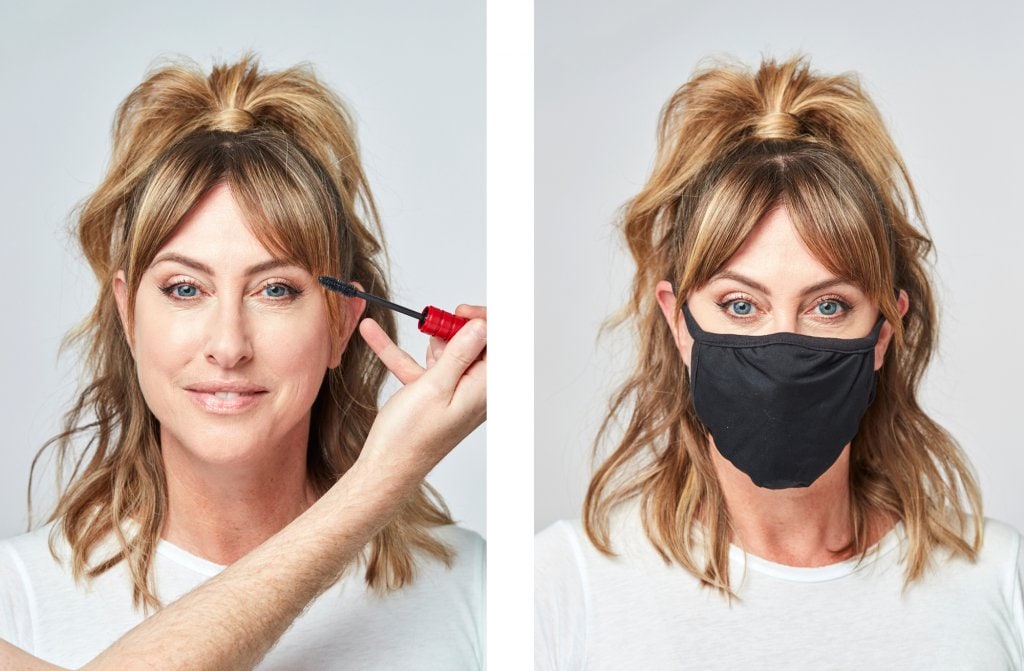 MAKE-UP
Instead of applying pencil liner under each eye, use a thin brush to apply a line of eyeshadow for a soft yet sophisticated look. Finish with several coats of mascara.
HAIR
Add volume to your ponytail by teasing it with a tail comb. Spray your hair with hairspray to keep it in place.
4. Tousled topknot with sunset eyes
MAKE-UP
Desert eyeshadow hues suit all eye colours and skin tones, and are totally on trend. Apply your chosen shade to the entire lid of each eye, then complete the look with a dot of highlighter in the inner corners and lots of mascara.
HAIR
This look is perfect for day-old hair. Embrace your natural texture, or for extra volume, create a few haphazard waves with curling tongs before drawing your hair up into a high ponytail. Leave two pieces out at the front, curl them, then brush them out to form relaxed waves.