Overlook this Hauraki District haven in favour of its more hyped neighbours the Coromandel and Mt Maunganui and you'll miss out, learns Brett Atkinson on a journey of discovery and R & R.

9.30AM I'd like to report a potential burglary. Around four decades ago my family home in suburban east Auckland may have been broken into. Either that, or the team running The Refinery café in Paeroa have the same taste in furniture as my mum and dad. It's all there, as I discover while en route to Waihi: the mahogany-veneer extendable dining table, the burnt-orange nylon lounge suite and chunky Temuka dinnerware. There are even a few familiar vinyl LPs, with my favourite discs from Elvis Costello, The Clash and Paul Kelly all available for customers to spin on a Technics turntable. Partnering Paeroa's best espresso with a Middle Eastern sandwich – pomegranates and hummus definitely weren't available in early-80s Pakuranga – I fire up the stereo with Johnny Cash in a tribute to my country-music-loving father.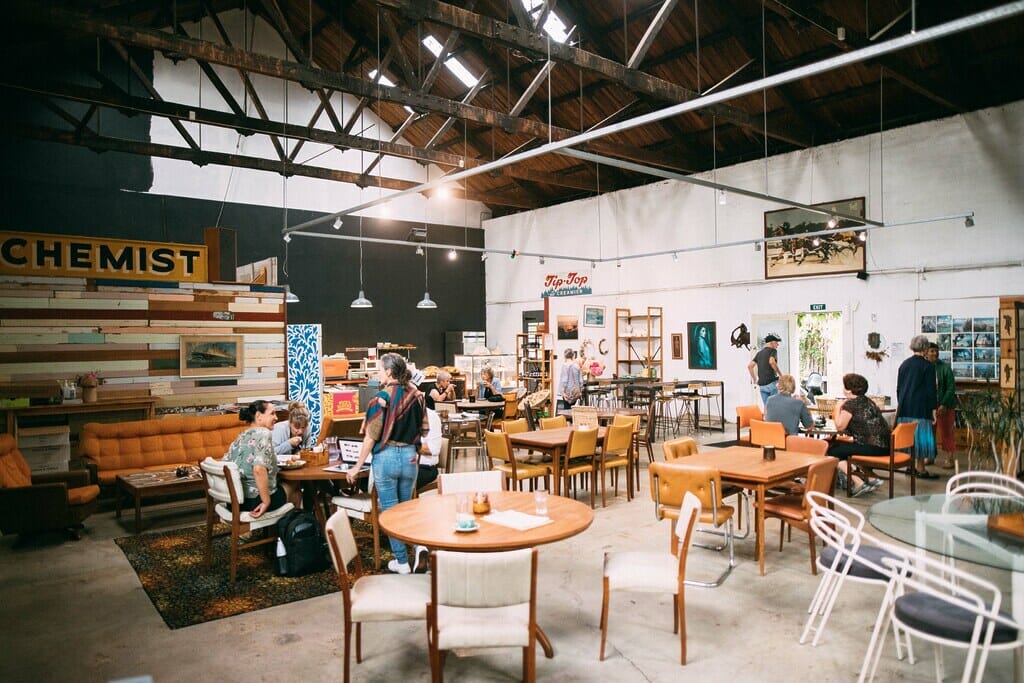 10.15AM Next door, music from an earlier era plays at the Amberjack Candle Company. Street art depicting David Bowie and John Lennon enlivens Amberjack's roller door, and Jimi Hendrix's "Hey Joe" is the soundtrack to my olfactory sampling of their soy-based candles. With licorice, patchouli, cedar and musk, Amberjack's Dive Bar fragrance is heady and complex, while Whiskey in a Jar's notes of maple, whiskey and clove would be perfect for a winter evening. I depart with a Wilding Pine candle.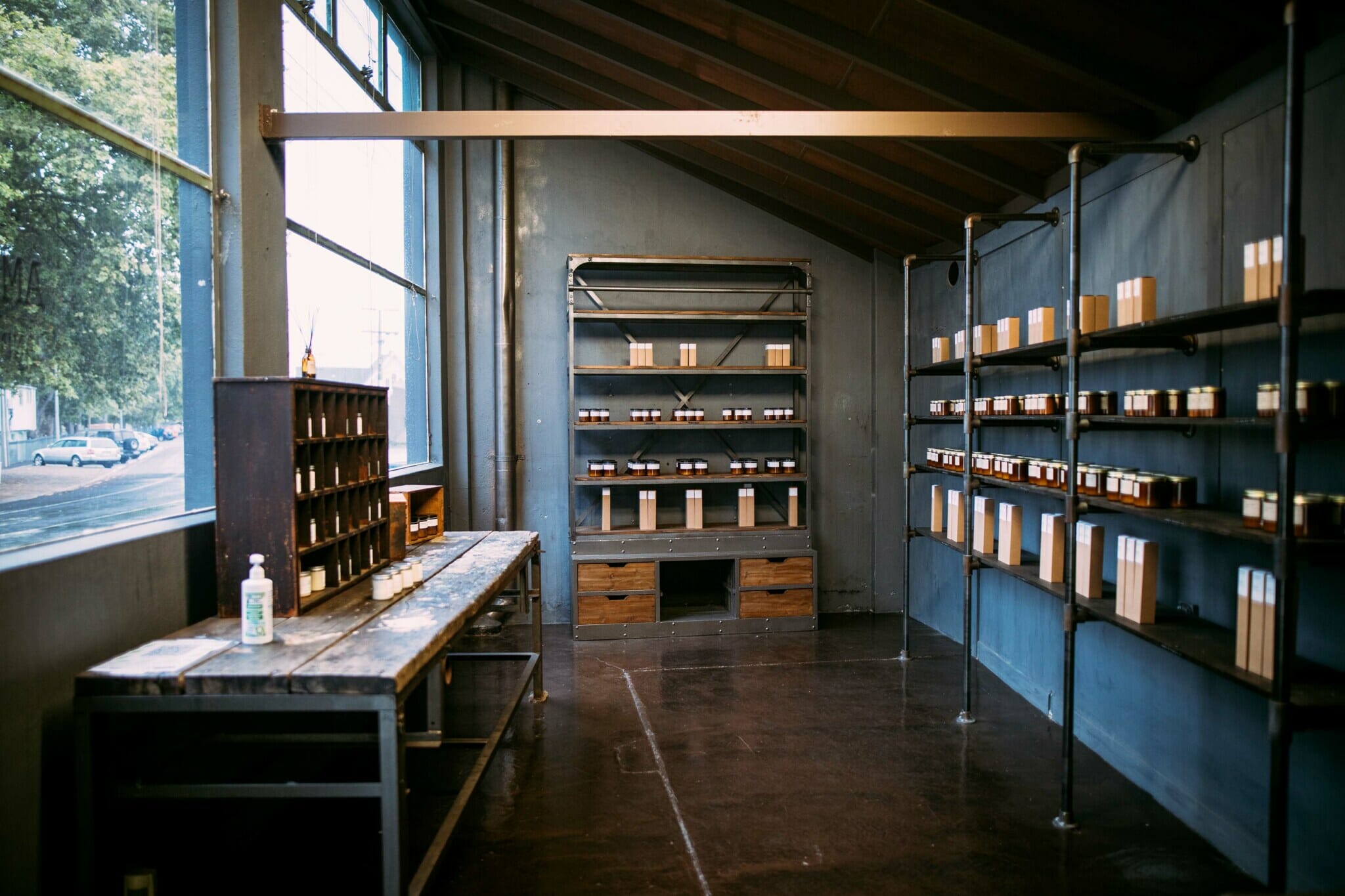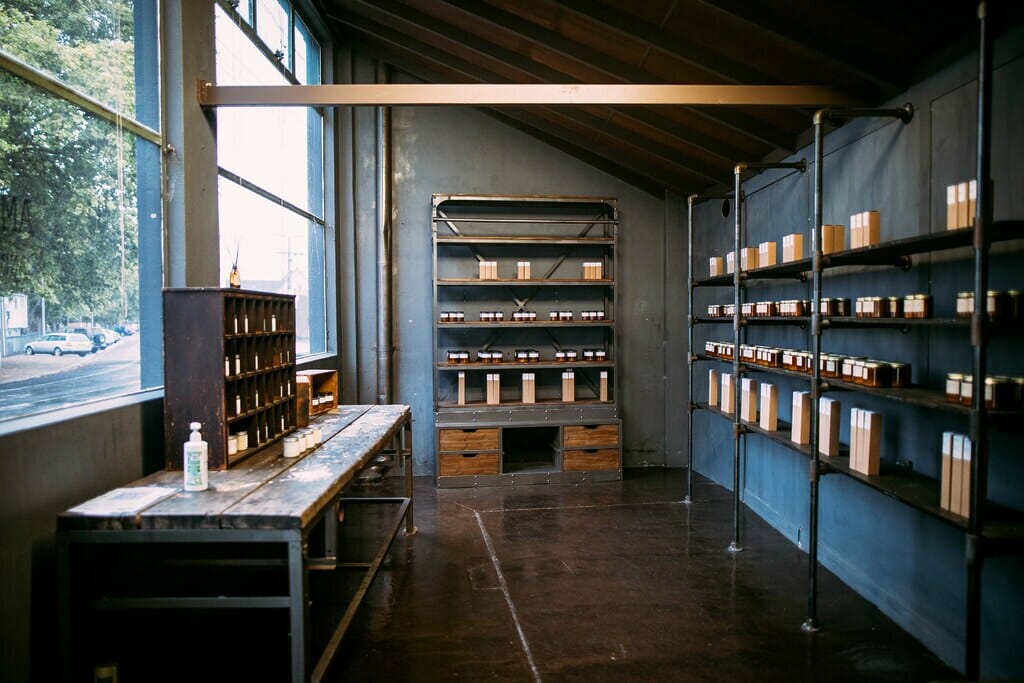 10.45AM Over one hour and 2.5km, I explore the region's earliest gold-mining history on the Karangahake Gorge Windows Walk, crossing suspension bridges shaded by native bush, and following a narrow-gauge railway tunnel cut into a cliff. A sharp right-hand detour turns my surroundings pitch-black, making it necessary to use my phone as a torch. When daylight returns, "windows" in the rock-face reveal the opposite side of the river canyon.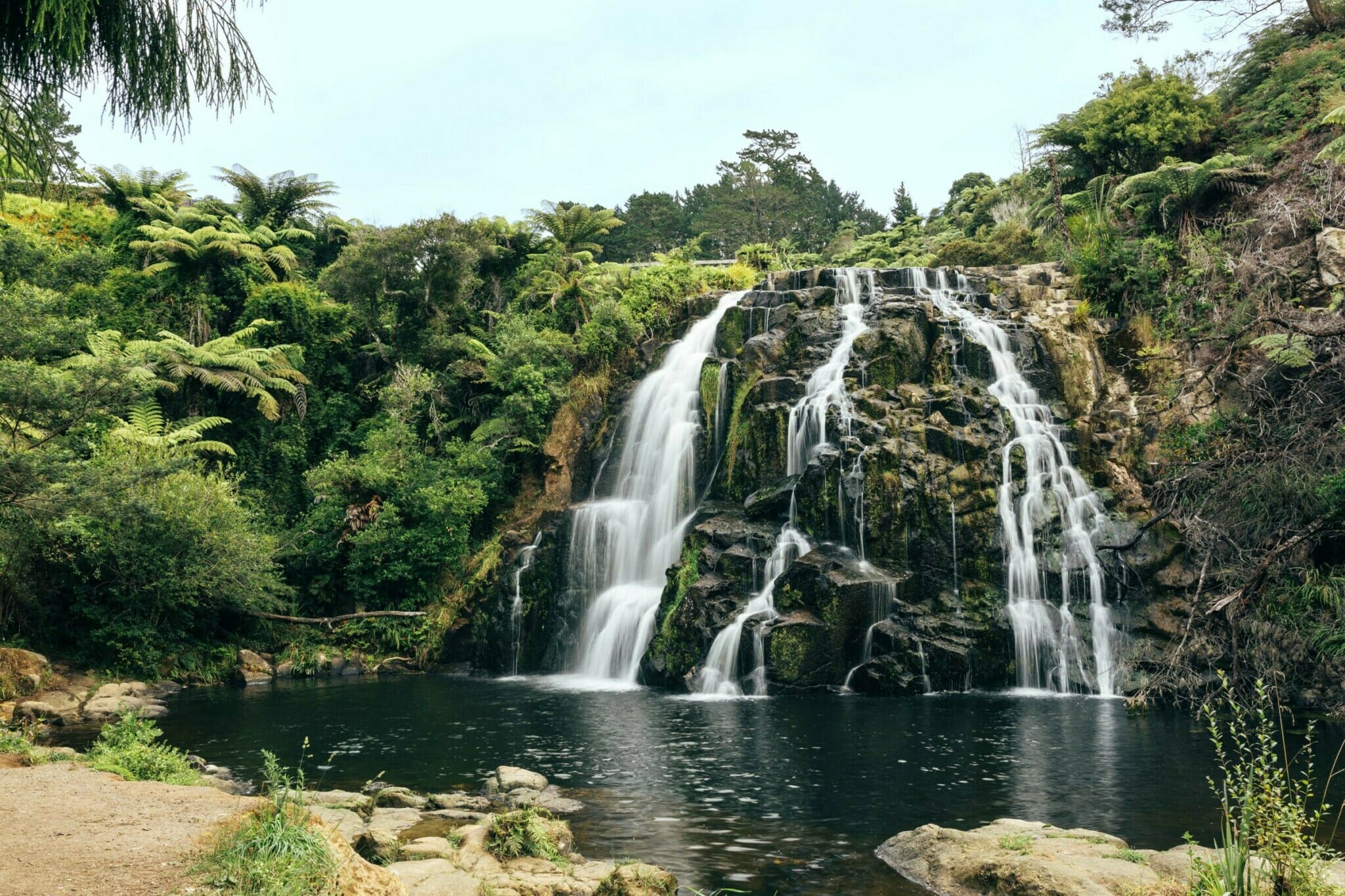 1PM Decked out in high-vis vests and safety helmets, it's definitely an all-ages group of Kiwi travellers joining Eddie on his afternoon Gold Mine Tour. Compared with other mega-mines like Western Australia's Super Pit, he reckons Waihi's Martha Mine is just a "boutique operation", but as our minibus weaves a spidery path around the mine's rim, the numbers Eddie reels off are still impressive. Since 1878, the mine has evolved from a hilltop honeycomb of shafts to resemble a celestial amphitheatre measuring 1km by 700m. Around 400m down, shipping containers are dwarfed by rocks the size of four-bedroom houses, the legacy of a slip that closed the mine in 2015. Despite the current closure, Eddie confirms there are "millions of dollars of silver and gold" still in the mine, and a future reopening is planned.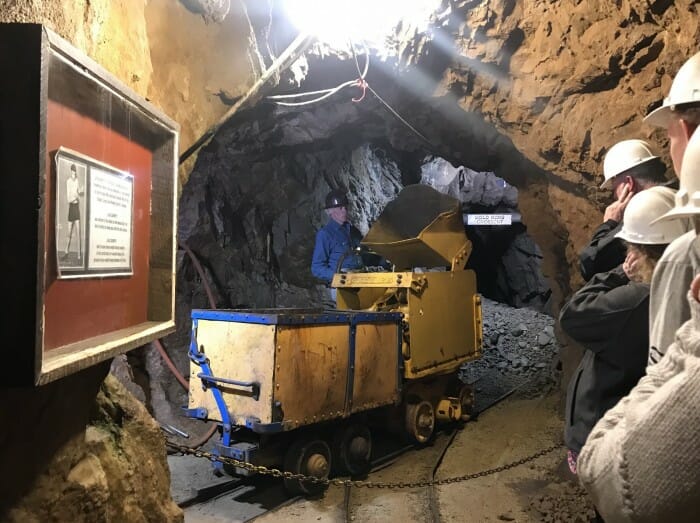 6.15PM At the Waihi Beach Hotel, a Hello Sailor song given a boost by everyone's favourite West Auckland TV show plays in the background as I enjoy my IPA from Hamilton's Good George Brewing, while a couple of older locals nurse quart bottles of Waikato Draught. Back in the day, my brother and I would probably have been in the family car outside with lemonade and a bag of chips, but in a different time, a few kids are performing cartwheels on a compact stage in the corner of the beer garden. Near the bar, there are posters advertising upcoming gigs by Shihad's Jon Toogood, a Creedence tribute band and roots reggae band House of Shem.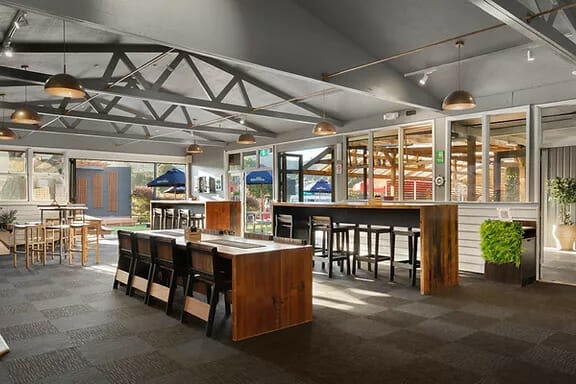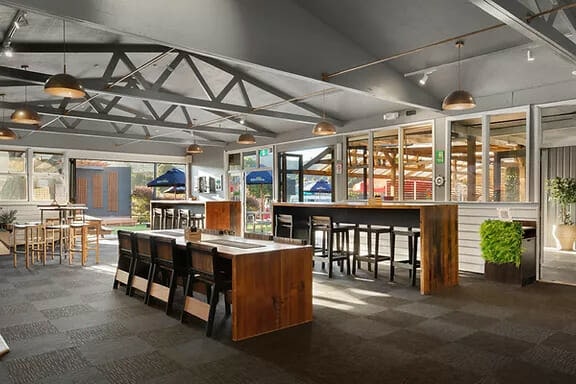 7PM It's always a good sign when you can rock up to the best restaurant in town in short and jandals, and Flatwhite's beachfront location is humming on a Tuesday night. There are definitely more Hawaiian shirts than I'm used to seeing in Auckland, but if you can't sartorially combine palm trees and toucans 10m from the sand, where can you? As he seats loyal locals at tables with views of low-slung Tuhua (Mayor Island) on the horizon, it's obvious owner Andy Kennedy got the tropical dress code memo. I'm perfectly happy combining duck spring rolls, salt-and-pepper squid and a pale ale from Auckland's Hallertau Brewery.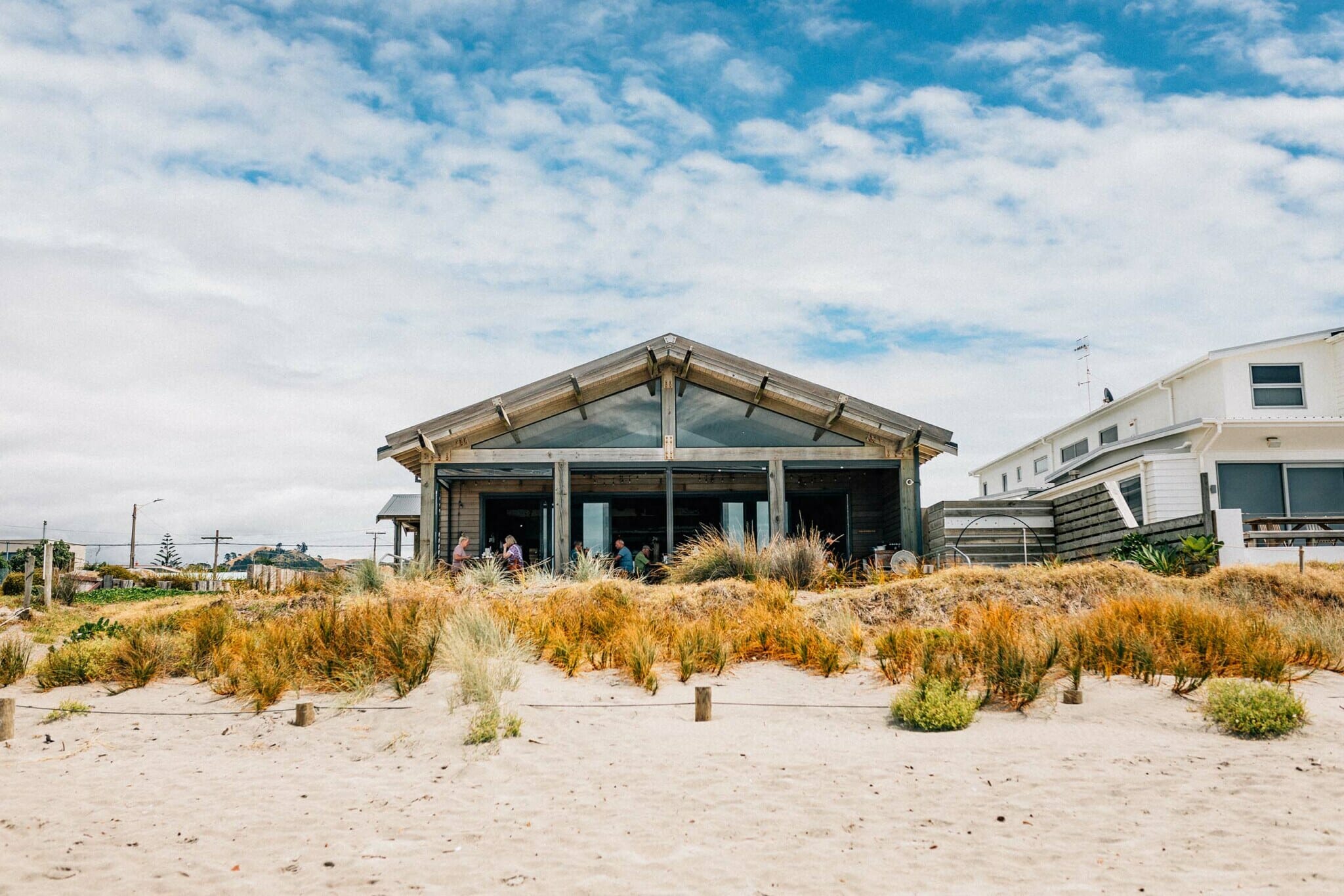 8am From the northern end of the beach, I wade carefully through ankle-deep water – access to the Orokawa Scenic Reserve walkway can be restricted at high tide – before navigating a well-marked path to a lookout with a sweeping view of Waihi's sandy arc. A glade of mānuka trees frames a serrated coastline that reminds me of a trip walking around southern Turkey, but the familiar mustiness of the surrounding bush reminds me I could only be in New Zealand. Shaded by a canopy of knotted pōhutukawa trees, the undulating descent to Orokawa Bay is made all the more beautiful by the dual chorus of birdsong and gentle waves, and my caffeine and chocolate-fuelled early-ish start means I have the beach all to myself.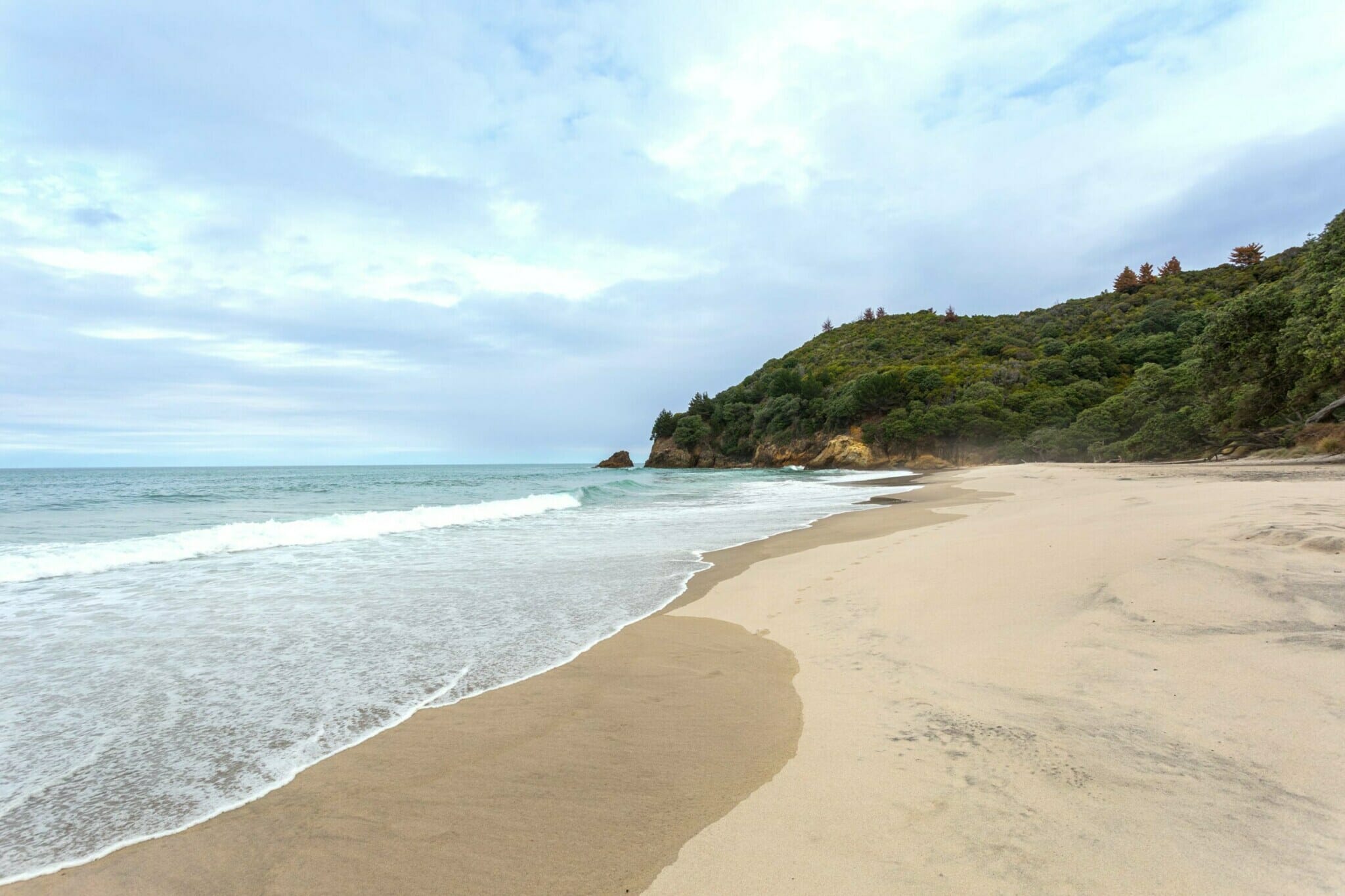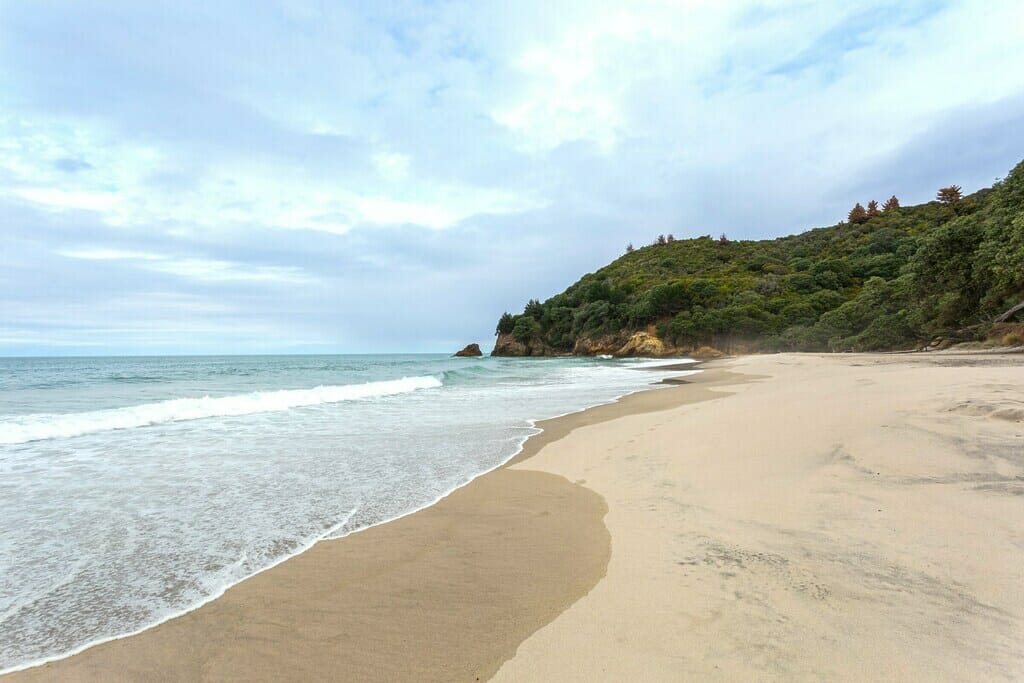 The Low Down
What to do
Amberjack Candle Company
Karangahake Gorge Windows Walk
Waihi Gold Discovery Centre
Orokawa Scenic Reserve walkway
Where to eat & drink
The Refinery Waihi Beach Hotel
Flatwhite
Surf Shack Eatery
Secret Garden
Chez Moi
Falls Retreat
Where to stay
Waihi Beach Paradise Resort