Looking for a new read? Sharon Stephenson shares her thoughts on recent releases that are sure to entertain and keep you company.
1. Last One at the Party by Bethany Clift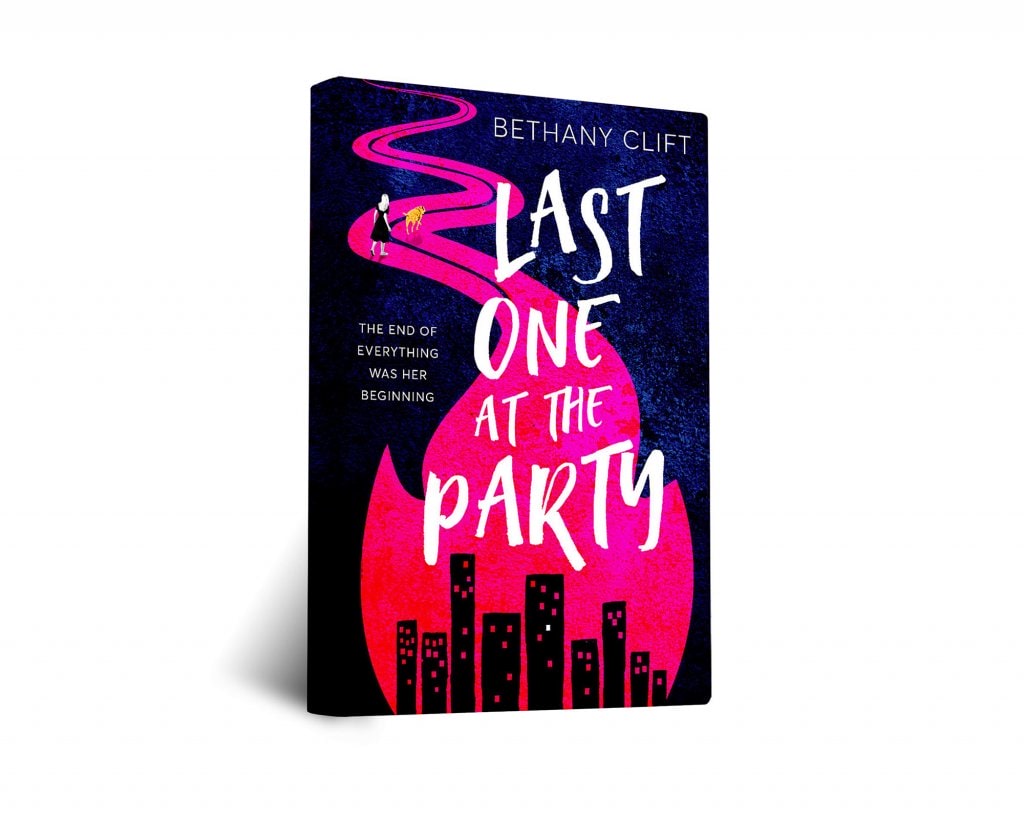 Genre: Comedy and general fiction
Some people might say it's bad form to read a novel about a deadly pandemic while we're, um, in the middle of an actual pandemic. I am not one of those people.
And neither should you be, because blimey, this novel from first-time British author Bethany is good. Besides, as she says in the foreword, this book was conceived and almost completely written before Covid-19 (which is referenced in the text) – but talk about timing!
It's December 2023 and the 6DM virus (Six Days Maximum, the time it takes before your organs disintegrate) is decimating the world's population. With no cure in sight, people are popping suicide pills, rather than waiting for death by virus.
Strangely, one unnamed woman has managed to survive. She's just watched her husband die and, with only an abandoned golden retriever for company, roams across the UK, dodging burning cities, rotting corpses and plagues of rats to see if anyone else is alive.
If that sounds a bit grim, it is. But this isn't a tale of death, it's one of survival. As we flash back to pre-pandemic times, we witness how this woman lived and loved, how happiness always seemed out of her grasp. She's the kind of person who could barely survive a relationship, let alone being the last person on earth. But if she is to survive, she's going to have to pull it together, and fast.
Flecks of gentle humour leaven the enormity of the situation, such as when Bethany wanders around a deserted Harrods grabbing expensive Chanel handbags, face creams and vintage bottles of champagne (who hasn't dreamed of doing that?) "The designer bags I had now would never be admired by anyone other than me, my expensive face creams might slow my wrinkles, but no-one would ever notice. I was worrying about looking good for a world that no longer existed."
The idea of being the last one at the party might not be new, but Bethany's startlingly perceptive writing wrestles the concept into a fascinating shape.
2. The Berlin Girl by Mandy Robotham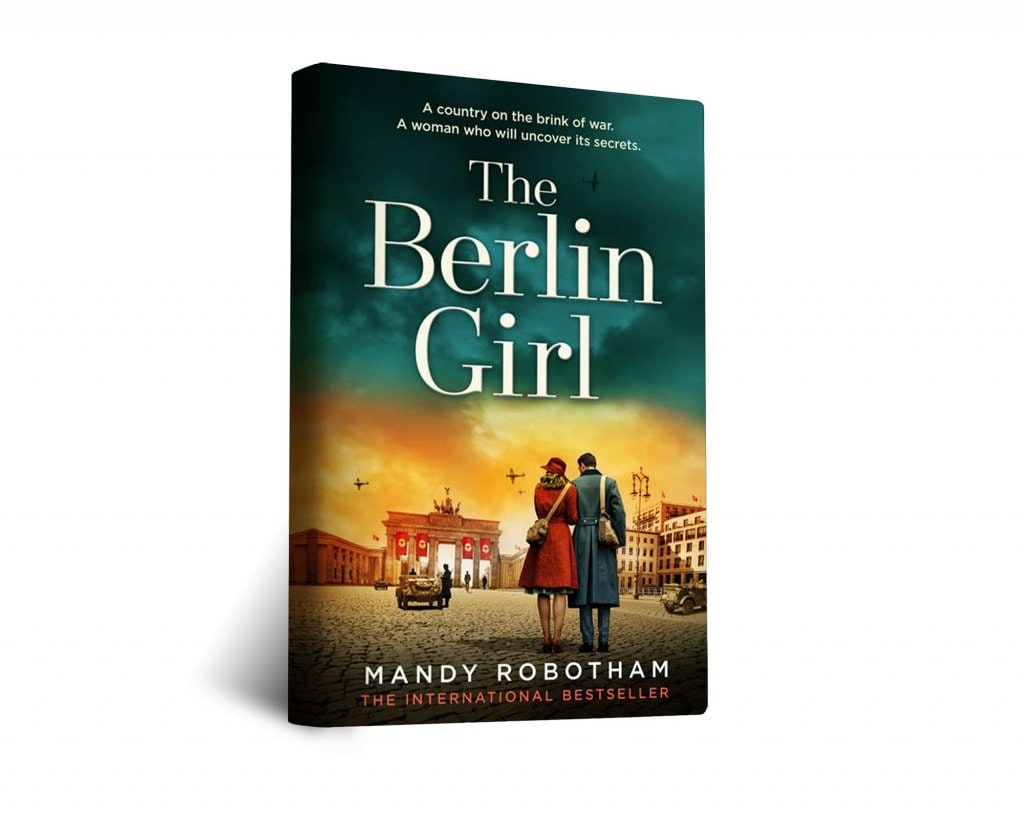 Genre: Historical
Just when you thought the WWII story well had run dry, along comes this hefty novel about Georgie, a young female journalist who enters the eye of Hitler's storm in 1938. It clearly isn't a comfortable place to be, especially when Georgie gets involved with a Jewish family and puts her own life on the line to help. Yet another reminder, should we need it, of how monstrous war is.
3. When the Apricots Bloom by Gina Wilkinson
Genre: Historical, drama
What would you do if the secret police demanded you spy on a friend to protect your family? This debut novel by an Australian journalist/documentary maker is based on her experience of living in Iraq under Saddam Hussein. As the sights and smells of 1990s Baghdad leap from the page, Gina teases out the themes of trust and motherhood in three friends whose lives have been fractured by the dictatorship.
4. Just Like You by Nick Hornby
Genre: Romance and comedy
This could have gone terribly wrong: a 63-year-old white, middle-class Londoner writing from the perspective of a 22-year-old black, working- class man and a 12-year-old white, middle-class single mother. Thankfully, Nick Hornby's racial, cultural and social pick-and-mix absolutely nails it.
Joseph lives at home with his God-fearing mother and cobbles together a living from half a dozen part-time gigs – at a leisure centre, babysitting, at a butcher's shop – while he waits for his DJing ship to come in. He's lovely, but a bit directionless.
Lucy enters Joseph's orbit when he serves her at the butcher's shop. She's head of English at a local school, mother of two boys and separated from her husband of two decades, Paul, who broke her heart and her world. "Paul had spent all their money. Paul had ruined too many birthdays. Paul had hit a Deliveroo driver and bought cocaine and dealers into the house where her children lived."
Lucy asks Joseph to babysit and eventually their harmless flirtation turns into something else. Clearly, this isn't going to be an easy ride because not only are they different ages and races, they also have little, if anything, in common: Lucy has children, Joseph has lots of female admirers; Lucy hosts dinner parties, Joseph has never been to one; Lucy loves Shakespeare and uses proper punctuation in texts. You know where this is going.
Set in 2016, another issue facing the couple is Brexit. Britain's divisions echo the seismic cracks in Lucy and Joseph's relationship – leaving Europe is inconceivable to Lucy and her woke friends, while Joseph's scaffolder father believes leaving will guarantee him more work. Joseph is torn: "I thought you wanted us all to be British. Just because we're black doesn't mean we want to stay part of Europe. Half those countries are more racist than anyone here".
Despite their differences, could Joseph be the person to make Lucy happy? Nick Hornby fans know the drill: come for the angst, stay for the hope. No spoilers, but you'll close this novel feeling better about the world.
(Penguin Random House, RRP $37)
5. Concrete Rose by Angie Thomas
Genre: Young adult
I'd read a shopping list written by the magnificent Angie Thomas, former rapper and author of the critically acclaimed The Hate U Give – she's just that good. Here we meet Maverick Carter, 17: his father's in jail, his mother works two jobs and he sells drugs. But when Maverick discovers he's a father, he tries to go straight. Another brilliant work from Angie, who's participating in this year's Auckland Writers Festival.
6. Cook, Eat, Repeat by Nigella Lawson
Genre: Cookbook
Our favourite domestic goddess wasn't idle during Britain's first lockdown: she wrote her 12th book. Gone are the photos of Nigella suggestively licking wooden spoons or floating around in sexy dressing gowns. This book is more a collection of essays interspersed with recipes for comfort food with a Nigella twist, such as rice pudding cake. It's also the kind of book you can read without cooking a single thing.
(Penguin Random House, RRP $55)
7. Addressed to Greta By Fiona Sussman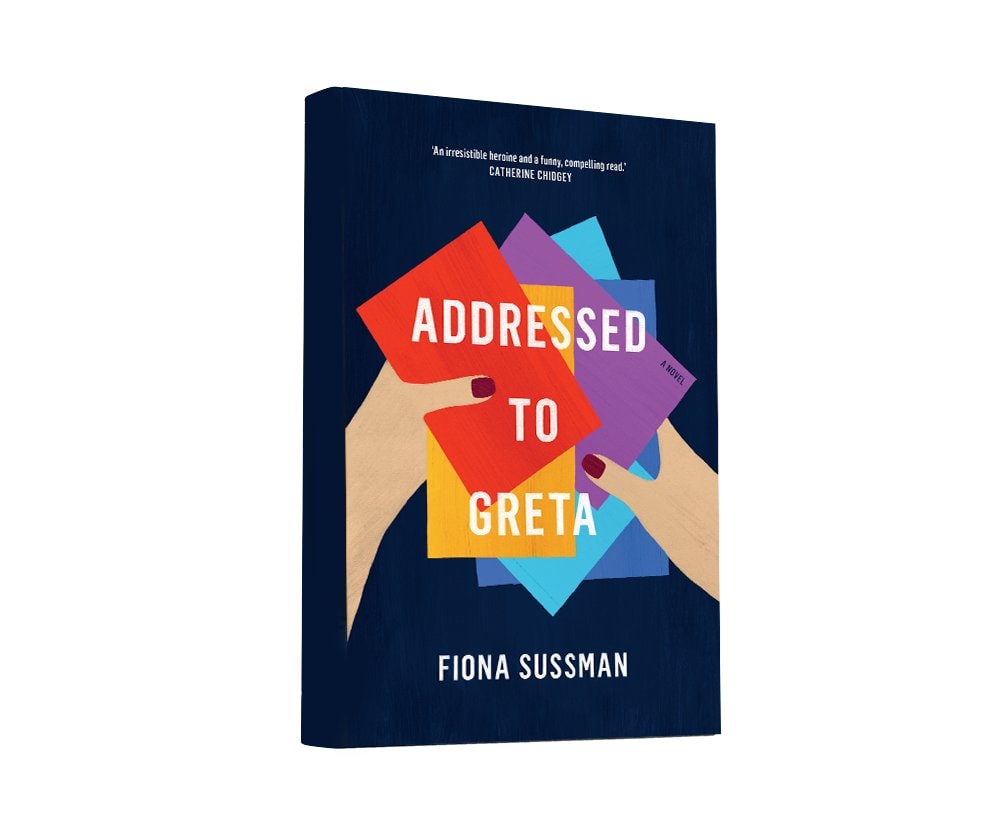 "No expectations, no disappointments" is the mantra that swirls inside Greta Jellings' head. It's the legacy of her late mother, a bitter, sad woman who life wasn't kind to.
Poor Greta grows up afraid of her own shadow, suspicious of mobile phones and microwaves, and reluctant to go to the hairdresser because she'll have to make small talk. Greta has worked the same boring office job for 22 years, her best friend is a chicken called Marilyn Monroe and although she's painfully naive, she's also sometimes kind of a d*** in social situations.
"At the age of thirty-something, her dreams, like her ovaries, had shrunk down to fit within the small cubicle." But then Walter, a gay man living with Aids, comes along to tear up Greta's lonely playbook. When Walter dies of cancer, confirming Greta's belief that life is a big, fat disappointment, he gifts her a once-in-a-lifetime trip to places he knows she'd never visit.
This is Eat, Pray, Love minus sexy Javier Bardem. Greta breaks the shell of her small life with cooking classes in London, buying shoes for her enormous feet from a New York drag queen and coming to terms with Rwanda's genocide and the notion of forgiveness.
At first, she's completely out of her depth, taking hard-boiled eggs to eat on her first business-class flight and asking if she has to pay for drinks. As we squirm with embarrassment for Greta, we also agree with her seat companion, a jaded businessman who envies her child-like enthusiasm for things the rest of us have long since become blasé about.
We might not be able to take our own global trips of self-discovery right now, but we can journey via Greta, whose far-flung adventures eventually teach her what it means to be alive. This is the third novel from award-winning author Fiona Sussman, a former South African doctor who now calls New Zealand home. I'm not exaggerating when I say I devoured this lusciously written tale in one greedy gulp. If a book could hug you, this would be it.
8. Tell Me Lies By J.P. Pomare
Warning: you might get Fleetwood Mac's "Tell Me Lies" stuck on a loop while you read this novel from Kiwi-born J.P. Pomare – or is that just me? Psychologist Margot Scott has a perfect life: a nice house, great hubby and kids, and a successful career. But one day it all goes wrong when she pushes a client in front of a Melbourne train. This book thrums with suspense from the get-go.
9. The Awakening By Nora Roberts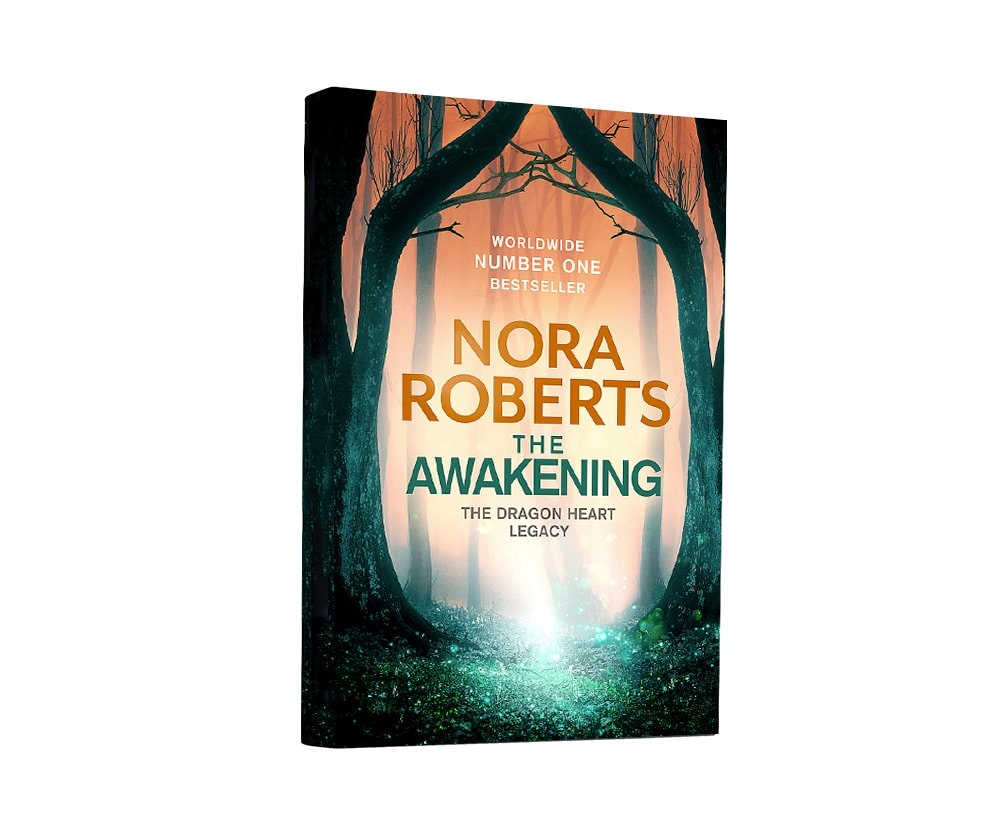 I normally wouldn't put my hand up for fantasy narratives, but the first of a new trilogy from uber-successful author Nora Roberts (more than 220 books so far!) may have converted me. Breen Kelly hates her job and is drowning in student debt. But then she discovers a hidden account worth $4 million and takes a trip to Ireland where a portal leads her to a mysterious land of secrets.
10. The Last Thing To Burn By Will Dean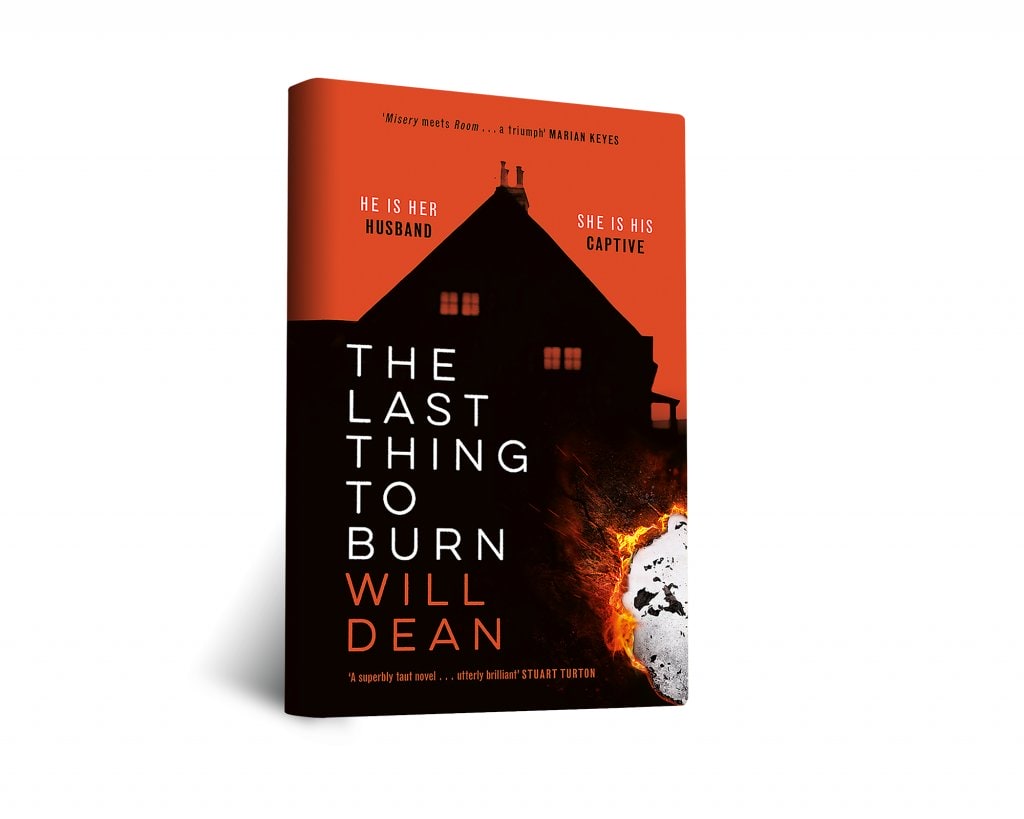 *Spoilers ahead
I'm going to call it – this is my book of the year. Jane and her husband Lenn live a simple life on a pig farm in the UK Midlands. It's isolated, mysterious and starkly beautiful. Except her name isn't Jane and Lenn isn't her husband. She's Thanh Dao, a woman trafficked from Vietnam who came to the UK on the false promise of a job and was sold to Lenn. No-one knows she's there and on the rare occasions visitors come to the farm, she has to hide.
Thanh Dao has been trapped in this abusive sham of a marriage for seven years, forced to take on the name of Lenn's late mother and former wife while her food, medication and even her baths are cruelly monitored. She's tried but cannot escape, not only because of the remote location but because she fears for the safety of her beloved sister Kim-Ly, who, she is told, is working to pay off their debt to the traffickers. There's also the monstrous injury she suffered when Lenn attacked her ankle with a bolt-cutter to ensure she couldn't leave (you'll need to practise your yoga breathing when you get to that bit).
Life is an endless loop of cleaning, cooking and having sex with the psychotic Lenn, who films her every move during the day and watches the tapes at night. If he doesn't like what he sees, he punishes her by burning her few possessions – a photo of her parents, letters from her sister, a pencil.
Just when you think it couldn't get darker or more claustrophobic, Than Dao discovers she's pregnant. And Lenn kidnaps another woman. This is surely one of the most horrifyingly compulsive thrillers ever written. I can't recall hating a character as much as I did Lenn, or rooting for someone as much as I did for Thanh Dao.
If you prefer your fiction slow-burning and occasionally terrifying, you'll love this word-perfect thriller. Turn off your phone, pour a large glass of red and hope you make it to the end in one piece.
(Hachette, RRP $34.99)
12. Shifting Currents By Joanna Orwin
It's 1853 and life in Kaipara is pretty grim. Into this hardscrabble pioneer setting comes Lydia Boulcott, who's hoping the kauri forests will be the perfect hiding place for her numerous demons. But then she discovers her new practi is someone from her past – someone who can reveal her dark secrets. This is Christchurch-based Joanna's second historical adult novel and her astute dialogue and style bring the story to life.
13. Our Life On Our Planet By David Attenborough
Everyone's favourite natural history film-maker takes a deep dive into the dramatic changes the planet has seen during his 93 years – and it ain't pretty. But this book sets out his vision for how humankind can make things right. It's not an easy read, but David's intelligent, highly-researched tone is never preachy. This should be required reading for everyone, everywhere.