Image above sourced from Auckland University
Just like everyone else in the arts, the crawl from out and under the Covid cloud has been slow and tentative for Basement Theatre but now with the proposed Auckland Council slashing of arts funding, Executive Director Cat Ruka is fighting her corner with new plans to make the 'scarcity sector' more abundant.

Cat and her team have launched a few initiatives that have been working well overseas to support artists coming into Basement – one model is a pay-what-you-think the show is worth and the other is a 'rent the space for free' scheme.
These are bold initiatives at a time when arts funding has never seemed so precarious but Ruka is determined to shrug off the impoverished blanket and fight for what she believes this city needs.
Ruka trained as a dancer at Auckland University and was the Artistic director of the Tempo Dance Festival before being asked nearly three years ago to step into the role of Executive Director for Basement Theatre. She's seen first hand how the arts can change lives and she's tired of the way its survival is being undermined in the new round of Council discussions.
"I want to live in a country that I whakapapa to where the deep value that art brings to society is understood by everybody including the people in power."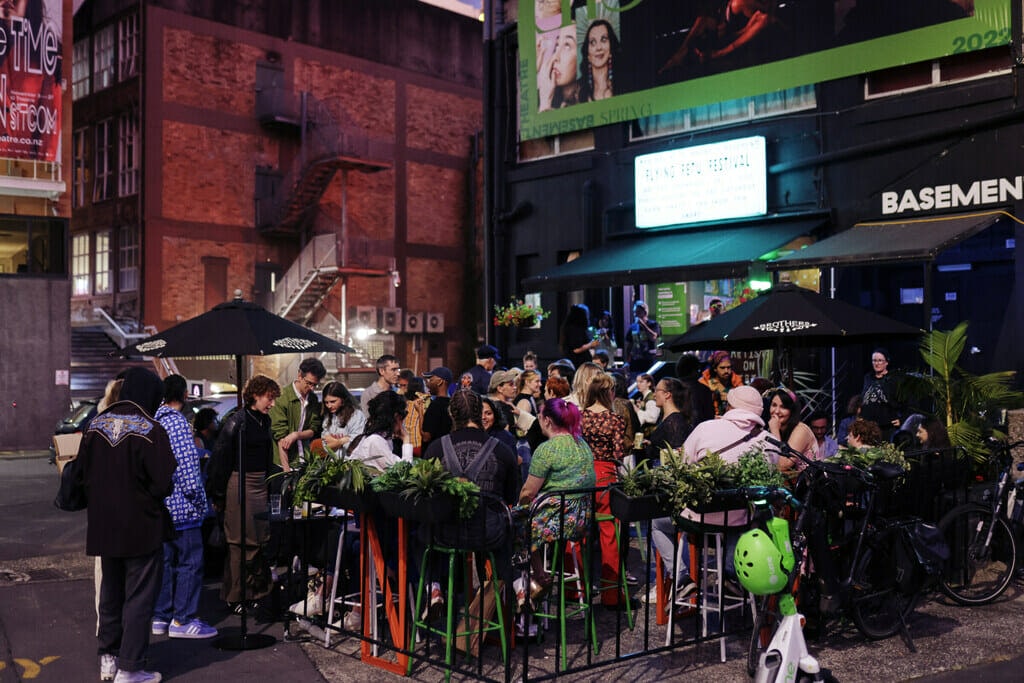 "A lot of people think that art is a luxury that we get to have on top of everything. But I really believe that art saves lives. It is the storytelling and the meaning making."
As we talk the sounds of theatre come at us from all directions. The particular thump of bodies hitting a stage, furniture being dragged. Piano music tumbles down the stairs behind us and a delivery guy interrupts us for a signature on a delivery of 25 cases of pale ale for the bar. Ruka has the startling gift of appearing utterly present and completely calm amidst all the activity. Nothing distracts her from her talk with me. As pressure mounts to cut the Arts & Culture budgets in Tamaki and across Aotearoa, she is keen to highlight why we need to invest in the arts & culture sector.
"Now more than ever we need to be invest because creativity can catch our people and save them and help them on their mental health journey"
The conviction is personal. Ruka spent years teaching at MIT in South Auckland and witnessed first hand the significant effects art has on individuals and on a collective level. Art education plays a critical role in the development of young minds. It helps to foster creativity, critical thinking, problem-solving skills, and empathy. She gets emotional talking about her time in the classroom and the way in which the young people taught her leadership.
"They made me work for it and then when I found a way through to them they rewarded me with a love I have never experienced before. It was phenomenal. I know that I could call them up today and say I'm in trouble and they would say 'what do you need?'

There is social prosperity in the way that art brings us together and reflects ourselves back at us.

The general well being of going to a show and thinking 'ah someone has just validated exactly how I feel ' There is just so much hauora that comes out of that exchange"
Her feelings are echoed by the Audience Atlas Report by Morris Hargraves Mcintry, who found not only does it empower our creatives and our community, with 72% of Kiwis agreeing that engaging with arts and cultural experiences enriches their lives, but 52% agree it also helps them feel more connected to others.
The arts sector in Auckland is already impoverished. "I call it the scarcity sector" she says " the poor actor, always trying to do something on the smell of an oily rag. There may have been an honour associated with it in the past but the bohemian archetype does not serve us anymore"
Like Auckland's creative leaders she believes the resources you put into the arts acts as a pipeline for a vibrant city.

"A lot of people think that art is a luxury that we get to have on top of everything" she says "I really believe that art saves lives. It acts as a pipeline to create a vibrant and diverse community."

Related article: Theatre director Sam Scott celebrates her massive company milestone