A dutiful duchess, a comforting countess and a persevering princess – these are the women the Queen turns to in times of need. William Langley explores how these leading ladies are working harder than ever to support the monarchy.
On May 11, with a stirring blast of trumpets and a ceremonial doffing of hats, the United Kingdom's longest-serving monarch, just turned 95, went back to work after the death of her beloved husband.
The State Opening of Parliament is one of those showpiece occasions close to the Queen's heart, and as the day passed with reassuring smoothness, it was tempting to imagine that little had really changed.
Outwardly, it hadn't. Dressed in a smart, pale blue outfit, the Queen accepted the traditional rituals of allegiance, delivered her speech to the assembled Houses of Lords and Commons, walked confidently back through the magnificent halls of Westminster, and left in a black Rolls-Royce. Those who had last seen her a month earlier – a tiny, solitary figure at her 99-year-old husband's funeral – looked on and marvelled.
But behind the scenes, the death of Prince Philip has brought a new reality to Buckingham Palace. After an astonishingly successful 72-year marriage, no one – neither the public nor her closest advisers – really knows how the Queen will cope alone.
An intense effort is now underway to support what courtiers describe as her "absolute determination" to carry on. Nominally in charge is Elizabeth's heir, Prince Charles but the key figures are three of the women closest to the Queen – Catherine, the Duchess of Cambridge, Sophie, the Countess of Wessex, and the sovereign's redoubtable daughter, Princess Anne.
Together, this trio have boldly taken it upon themselves to lead what they describe as a dual mission: firstly, to assist the Queen through what will undoubtedly be some difficult times ahead, and secondly, to help shore up a monarchy facing challenges on all fronts.
"All three women are vastly different people, yet utterly united in their approach," says
a source close to the palace. "Their support and love for the Queen is what drives them."
Even before Philip's death in April, the royal establishment had suffered a series of damaging setbacks, including the defection of the Duke and Duchess of Sussex, Prince Andrew's fall from grace, and the Covid-19 pandemic, which has drastically reduced the royal family's public profile.
But as life slowly returns to some form of normal, the outlines of a "new look" monarchy are emerging, with fewer front-line names, and several significant power shifts.
The most intriguing figure now at the Queen's side is 56-year-old Sophie, the blonde, vivacious wife of the sovereign's youngest son, Prince Edward. The Queen rarely changes her mind about anything – or anybody – and it's no secret that she was initially unimpressed when Sophie, the daughter of a tyre salesman, joined the royal family in 1999, only to commit a series of embarrassing gaffes. Yet Sophie proved to be a fast learner, produced two children and – most gratifyingly to the Queen – she and Edward have remained happily married.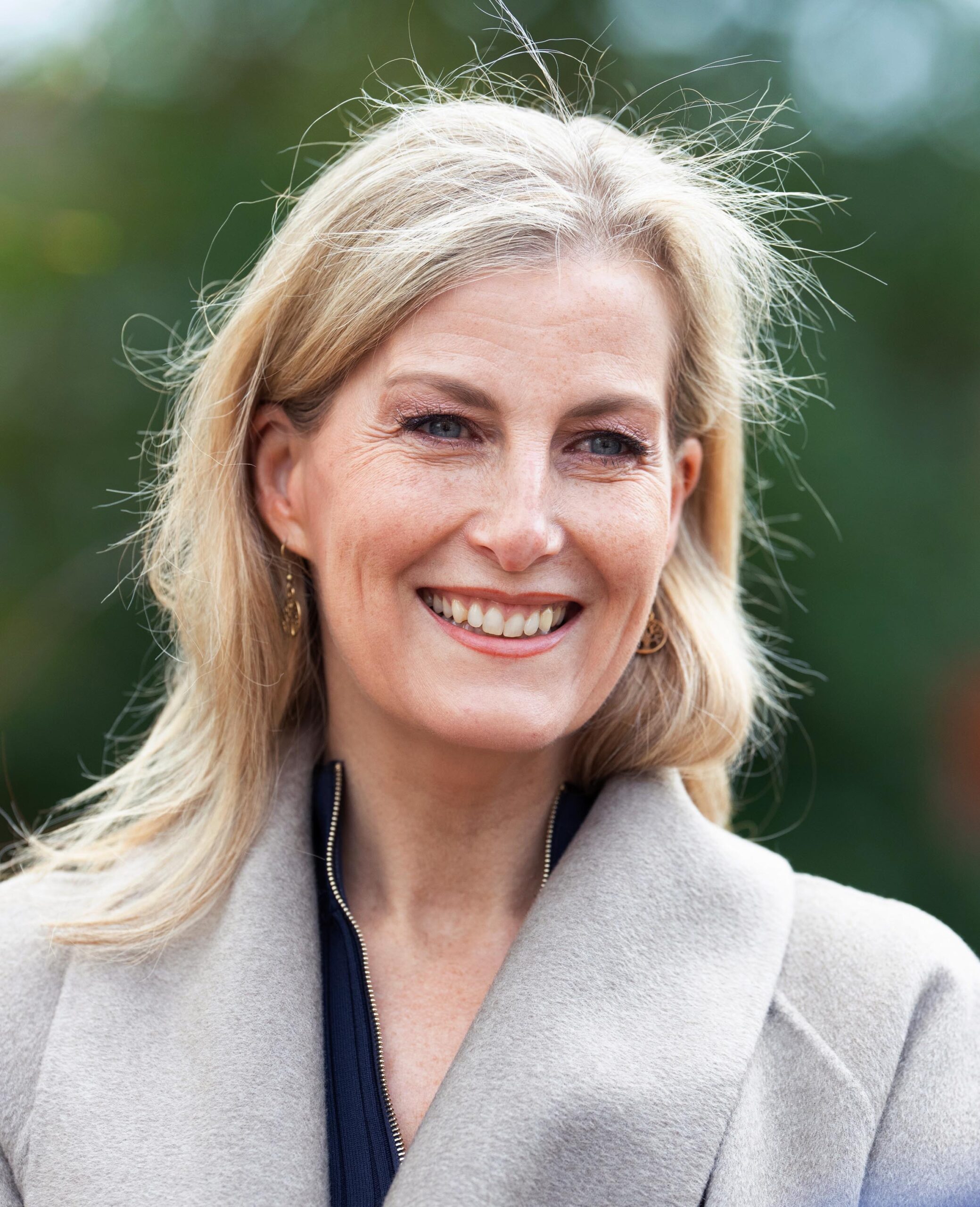 Today, both are among the hardest-working members of the family, with Sophie alone being patron to more than 70 charities, many of them dedicated to women's issues, while also making hundreds of public appearances. Although some way outside the royal "inner circle" – consisting of the Queen, Charles, Prince William and Kate – Sophie wields considerable influence as one of the few people the sovereign completely trusts and listens to. She's been known to regularly jump on her $2000 carbon fibre racing bike and cycle to Windsor Castle for impromptu catch-ups with the Queen.
Their close relationship is said to have brought huge comfort in the aftermath of Philip's death when Sophie would spend hours sitting with the Queen, often in a comfortable silence over a pot of tea. Insiders say Sophie holds a special place in the monarch's heart, and she often turns to her daughter-in-law for advice on some of the trickier issues.
"Charles is a born worrier, and tends to bring her his problems," says former Buckingham Palace press secretary Dickie Arbiter. "William's thinking is a bit next-generational, but Sophie helps her deal with the here and now – and the fact that they get along so well is genuinely valuable for the royal family."
Much of Sophie's strength in the royal set-up is a result of her background as a commoner and a career woman. She takes pride in both attributes, often pointing them out in her speeches, and makes no secret of her none-too-bothered attitude towards traditional ranks and hierarchies. Neither of the Wessexes' children – Lady Louise Windsor, 17, and 13-year-old James, Viscount Severn – have royal titles.
Sophie's eventual promotion to duchess – which will happen after the Queen's death, when Edward assumes his father's title as Duke of Edinburgh – is said to be of little concern to her. "She's in no hurry for it to happen," one friend told Tatler. "And not just for the obvious reason."
Equally important in the effort to steady the royal ship is William's wife Kate, whose sky-high popularity is one of the monarchy's greatest assets. The Queen is said to see Kate as her safest pair of hands, and looking to the future, she feels hugely grateful to have her in the wings. "Kate's dedication to the royal family is unwavering," says another palace source. "And that, as far as the Queen is concerned, is the greatest gift. She feels incredibly comforted knowing she'll one day be at the helm alongside William as king."
The Queen is said to see Kate as her safest pair of hands, and looking to the future, she feels hugely grateful to have her in the wings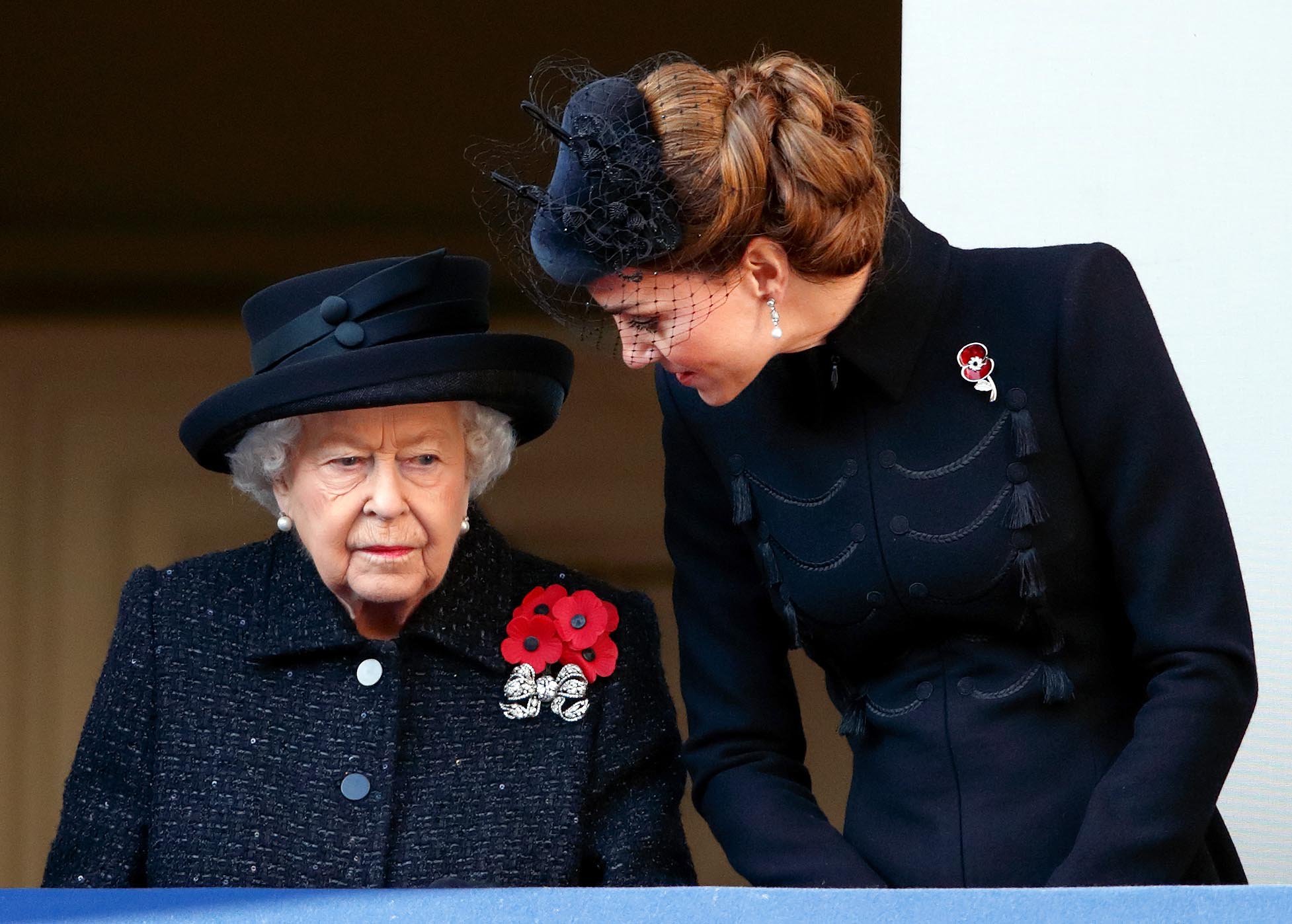 Ten years into her marriage, the 39-year-old appears unable to put a foot wrong, even being credited with bringing the warring brothers William and Harry together – if only briefly – at Philip's funeral.
Kate was not spared when Harry's wife, Meghan, portrayed the royal family as remote and uncaring in her infamous TV interview with Oprah Winfrey. William was clearly outraged and tempted to speak out publicly, but his wife's cool response was to try to heal the hurt. Coming from an exceptionally close family, Kate understands – in a way the other figures in this fractured drama may not – the importance of maintaining links and keeping doors open.
Yet her real role has been rapidly evolving from one of worthy, routine service into one of real consequence. No one in the royal fold doubts the duchess will be a crucial figure in a refashioned monarchy, and subtle but urgent effort is underway to help her prepare.
Around her a high-powered team of advisors has been assembled, including senior courtiers, academics and political analysts, modelled on The Way Ahead Group, which was set up to reform the monarchy after the 1997 death of Diana, Princess of Wales.
Like Sophie, it took Kate a while to fully win the Queen's approval. Not that the middle-class girl from a Berkshire village committed any howlers, but in some palace quarters it was suggested she didn't have an appetite for the hard grind of engagements and good works – and it was true that for some years she didn't appear comfortable in public.
Today, however, she oozes self-assurance, juggles – seemingly effortlessly – a hefty workload with the demands of bringing up three young children, and never looks less than perfect. All this has greatly endeared her to the Queen, with Kate's spirit-raising performances throughout the pandemic having earned particularly high marks with both the public and the royal establishment.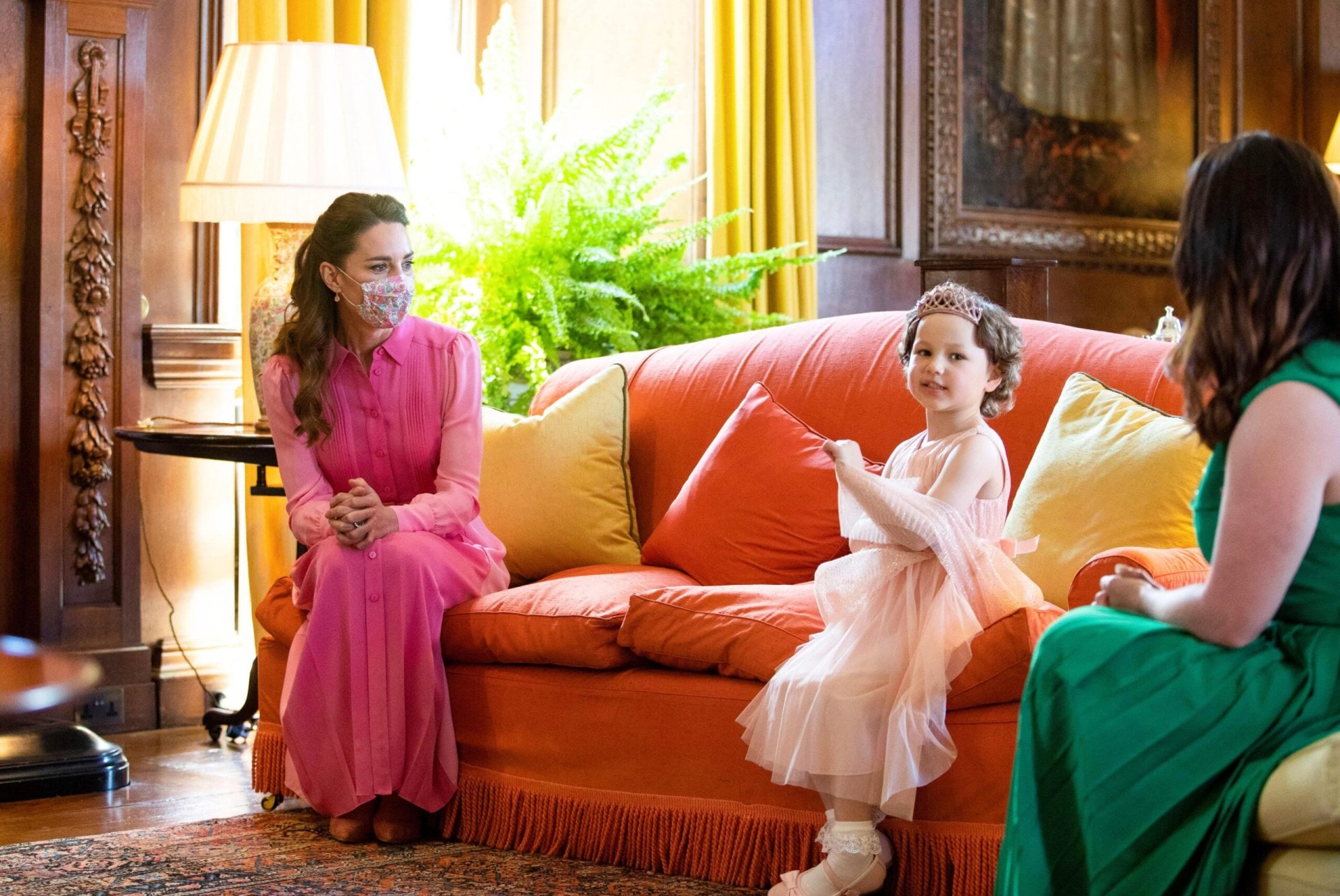 Kate's grasp of royal duty is now sufficiently developed for her to understand what needs doing. Rather than obsessing over spats with the Sussexes, those close to the Queen will ensure she remains – in so far as she wishes – at the pinnacle of royal life, while quietly working towards a smooth succession, and, beyond that, to a modernised monarchy for the mid-21st century.
A major objective is to support the Queen through her Platinum Jubilee celebrations next year, and it is likely that a senior royal figure will accompany her to all future engagements. Kate, Sophie and Anne are said to all be willing companions, despite their own busy schedules.
The Queen's only daughter is a deceptively powerful figure in the royal firm, and despite the impression that she's happier shovelling horse manure than waving from the Buckingham Palace balcony, Anne shares her mother's passionate belief in the monarchy's capacity for doing good.
"I'm the old fuddy-duddy at the back, shouting: 'Don't forget the basics,'" she once said. "Royal life is about service, and always should be."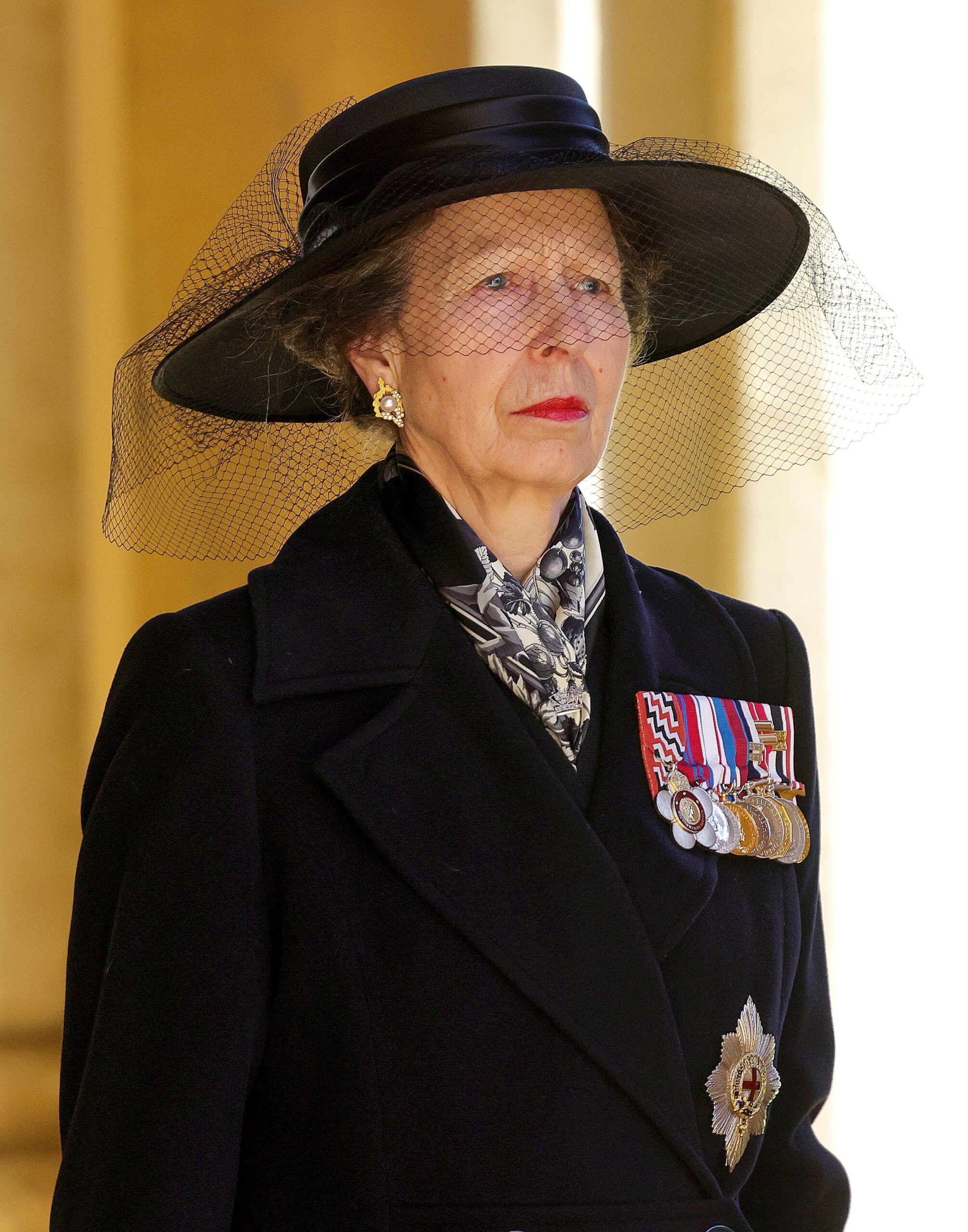 At 70, the Princess Royal still tops the list of the hardest-working members of the family, fulfilling hundreds of engagements and travelling tens of thousands of kilometres every year.
She does it with a distinctly unshowy, no-nonsense approach not everyone appreciates. Veteran royal biographer Penny Junor, who was at boarding school with her, calls Anne "the rudest woman I've ever met", and words such as "prickly", "snappish" and "glum" appear in virtually every profile written of her. Yet even the detractors acknowledge her commitment and admit that when things are not going well with the royal family, Anne is the woman to send for.
An enduring presence
Any lingering doubts about the Queen's strength and readiness to carry on were dispelled shortly after the opening of Parliament, by her dramatic arrival aboard the Royal Navy's new aircraft carrier, HMS Queen Elizabeth (actually named after the monarch's 16th-century predecessor, Elizabeth I).
Swooping onto the giant warship's deck in a helicopter, the Queen emerged, resplendent in military red, and sporting a gold, ruby and diamond scarab brooch given to her by Philip in 1966.
Her husband, decorated for wartime service, had always considered himself a "navy man", and the significance of her visit wasn't lost on the 2000- strong ship's company, who gave a resounding three cheers for the Queen.
"Her Majesty was in marvellous form," said the carrier's commander, Captain Angus Essenhigh. "It is a great privilege to host her, especially given her ties to our service."
Beaming and chatty, the Queen showed no sign of what royal sources say is her deepening dismay at the volleys of criticism coming from her grandson, Harry. His latest blast, during an appearance on Apple TV+ series The Me You Can't See, the 36-year-old alleged that his father, Charles, had allowed him to "suffer" as a child, and that his attempts to get help for Meghan, who he claimed was suicidal, were met at the palace by "total silence or total neglect". Harry's remarks, alluding to "breaking the cycle" of royal pain, were widely interpreted as an attack on the Queen herself.
It is understood that a number of senior courtiers now believe Harry and Meghan should lose their royal titles – or at least agree not to use them – but the Queen is reluctant to take such drastic action. Supported by Charles, she believes the best course is patience and to continue doing what the monarchy is good at.
She believes the best course is patience and to continue doing what the monarchy is good at
Beyond her immediate circle, the Queen has a number of friends and confidantes she can lean on. Prominent among them is her ebullient senior dresser Angela Kelly, whose official title is Personal Advisor to Her Majesty (Jewellery, Insignias and Wardrobe).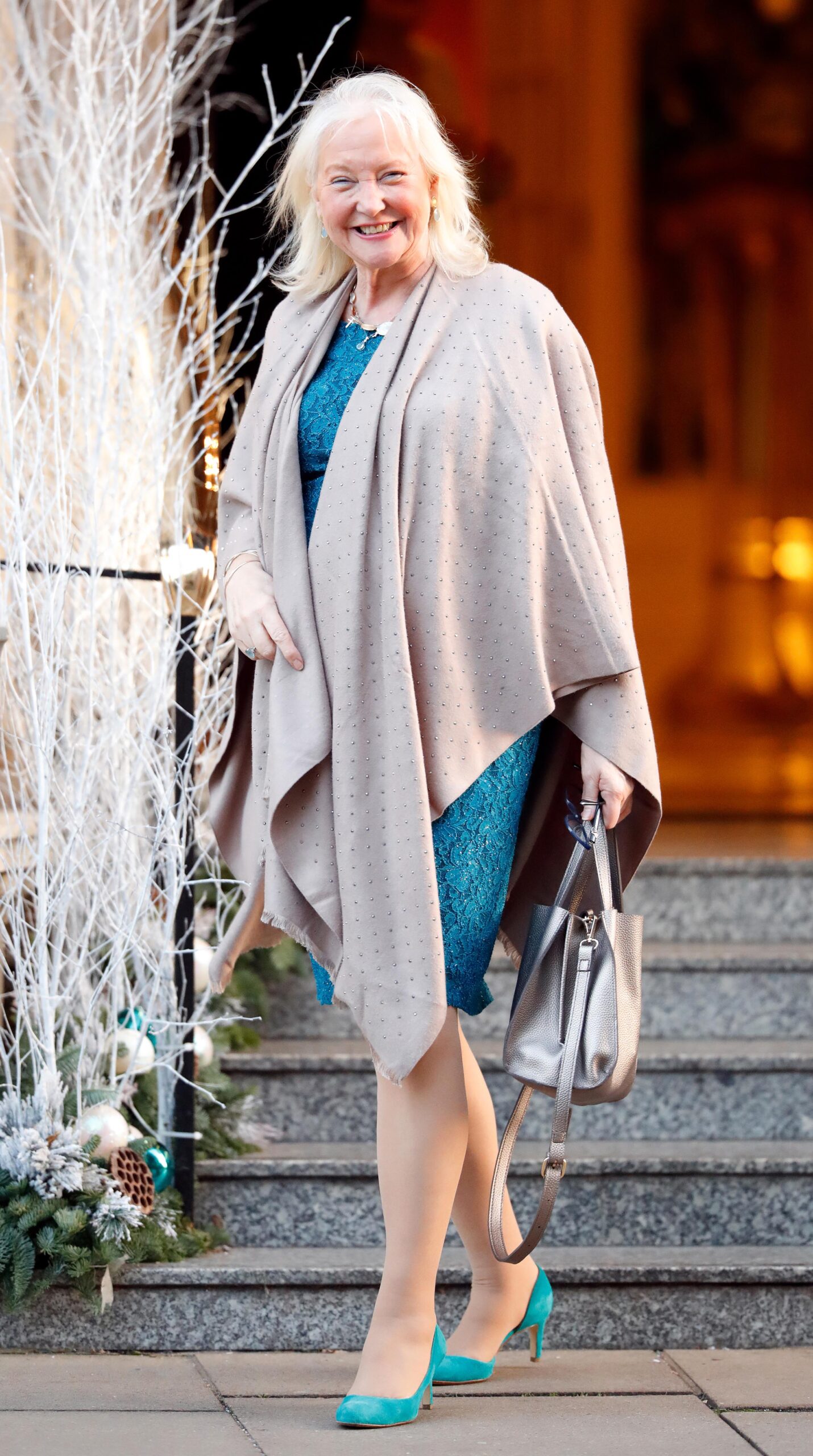 Although a royal employee, Angela has become exceptionally close to the Queen, and lives in a grace-and-favour house on the Windsor estate. Other staff members, passing by its windows, have reported hearing the two women "laughing their socks off inside".
Even more remarkably, self-taught seamstress Angela comes from a humble background, raised in a working-class district of Liverpool, where her father was a crane operator and her mother a nurse.
"We have become friends, and we like to talk about clothes and jewellery and make-up, as most women do," Angela said in an interview. "But I would never overstep the mark. I am in absolute awe of the Queen."
Other close friends include Lady Pamela Hicks, a cousin of Prince Philip, and Lady Susan Hussey, the Queen's long-serving lady-in-waiting, known in palace circles as the "Head Girl".
While nothing will be the same after the loss of Philip, the Queen's life will be far from empty. She still rises at 7.30am, to be greeted with a pot of Twinings English Breakfast tea and fresh milk from the herd at Windsor Dairy Farm, scans the morning newspapers and is in a meeting with her private secretary, Sir Edward Young, by 9.30am. Then the day's real work begins, rarely ending before evening, when Her Majesty likes to partake of a gin and Dubonnet "stiffener" before dinner.
Her health is robust, her mind lively – she rides, she reads and she has no shortage of company. No one who has studied her astonishing life doubts that her devotion to duty is as strong as it ever was, and like the women rallying around her, she is determined to continue.