Stepping out with a dramatic new look, Princess Charlene of Monaco may finally be finding her feet as an independent-minded royal. Donna Fleming ponders whether this surprise 'do is a declaration of confidence or something more concerning.
The whispering started shortly after Prince Albert II and his family arrived at the Yacht Club de Monaco the week before Christmas to christen a new police launch. The ruler of the tiny European principality, his wife Princess Charlene and their six-year-old twins Prince Jacques and Princess Gabriella were casually dressed, the children in jeans and their mum sporting a beret. However, on closer inspection, it appeared that under her hat, Charlene's head had been shaved.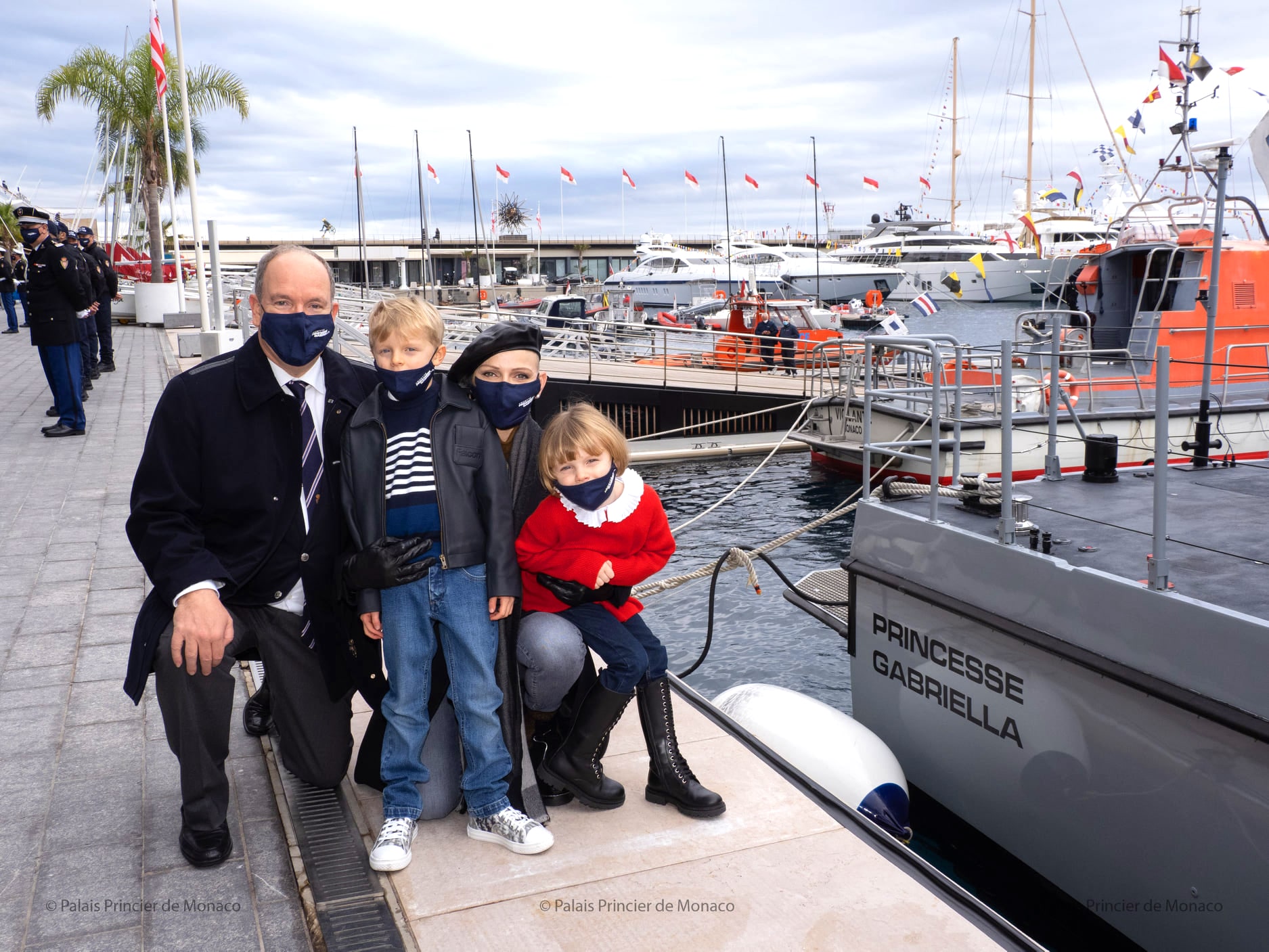 People stared. Why would the glamorous princess have shaved her beautiful blonde bob? It was hardly an expected look for a royal. The beret made it difficult to see what state her hair was in, but onlookers at the yacht club didn't have to wait long to have their suspicions confirmed.
Later that day, the family attended a festive gift-giving event for local children – and the beret was gone, allowing everyone to see that a large wedge of hair had been shaved off one side of Charlene's head.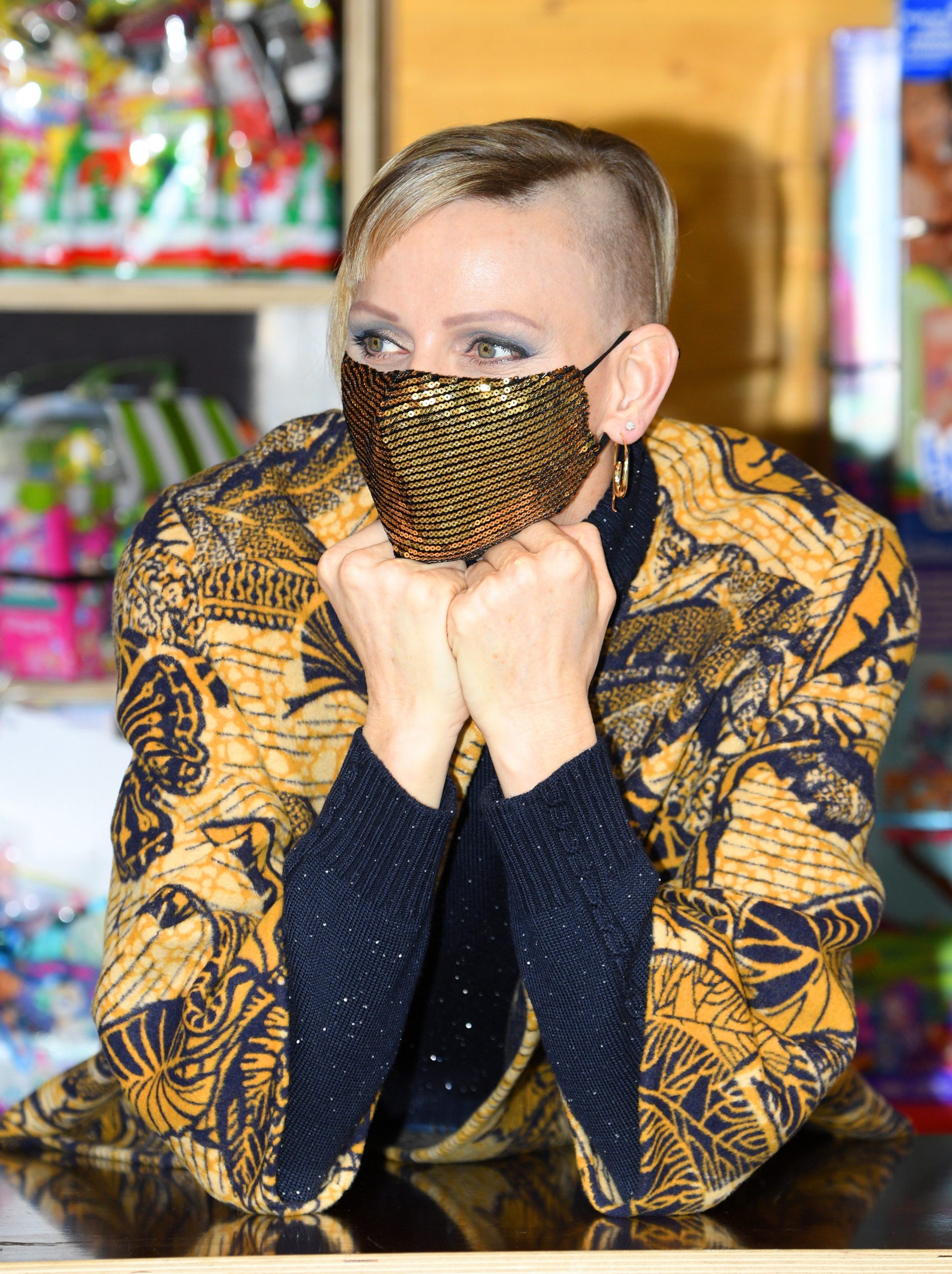 A razor had also been taken to the back of her neck, and her remaining hair had been dyed a much darker blonde than usual.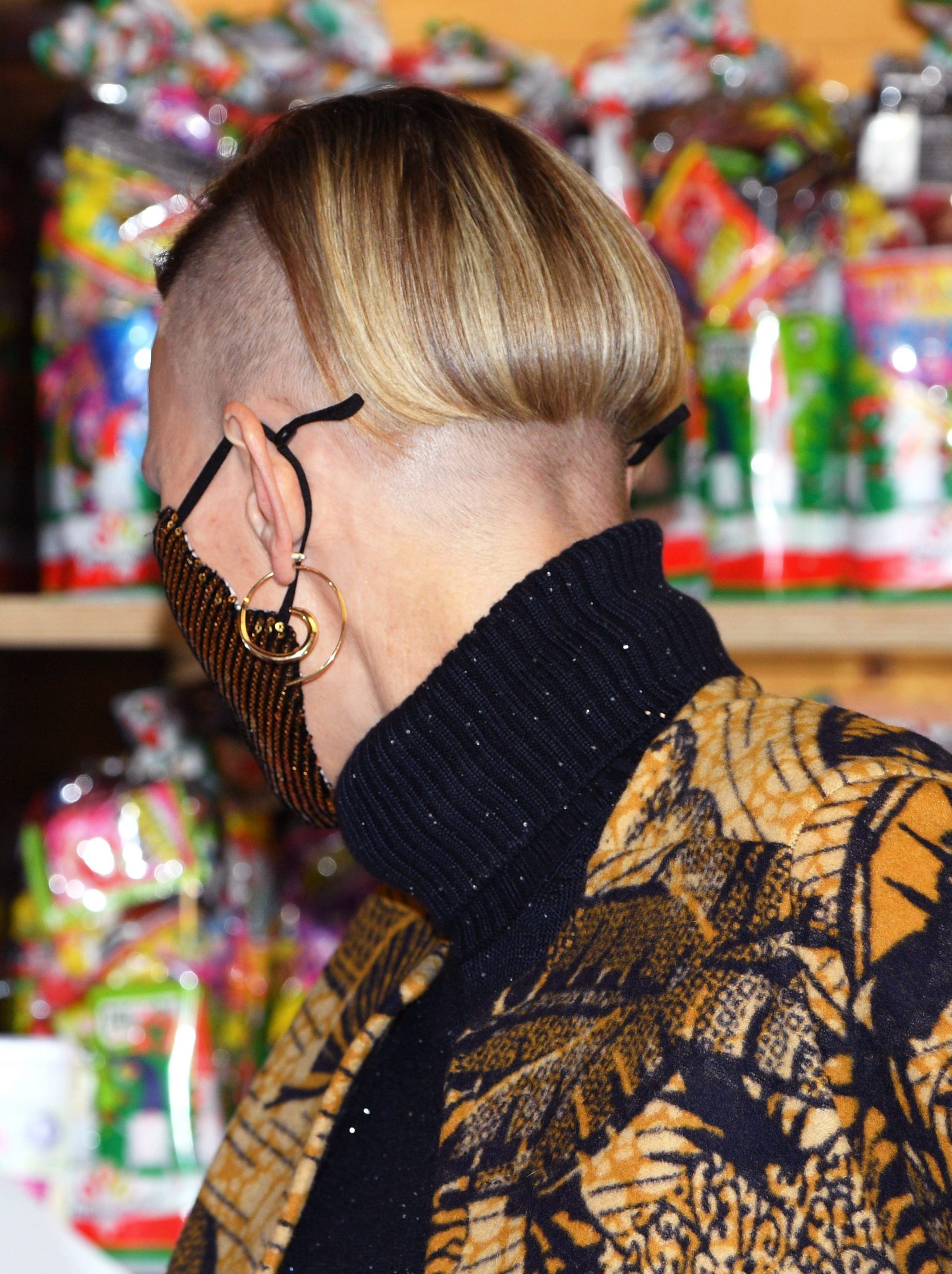 One local who was at both the boat christening and the Christmas event diplomatically said the princess's new look was "an absolute surprise". As the pictures began to appear around the world, there was a lot more surprise at what was described as Charlene's new "punk-goth 'do". And it wasn't long before speculation was rife that perhaps she'd had a Britney Spears-style meltdown and decided to shed her locks, or at least some of them.
There have been concerns about Charlene's emotional wellbeing for many years, dating back to her alleged attempt to flee Monaco before marrying Albert nearly 10 years ago, and her subsequent weeping throughout their wedding.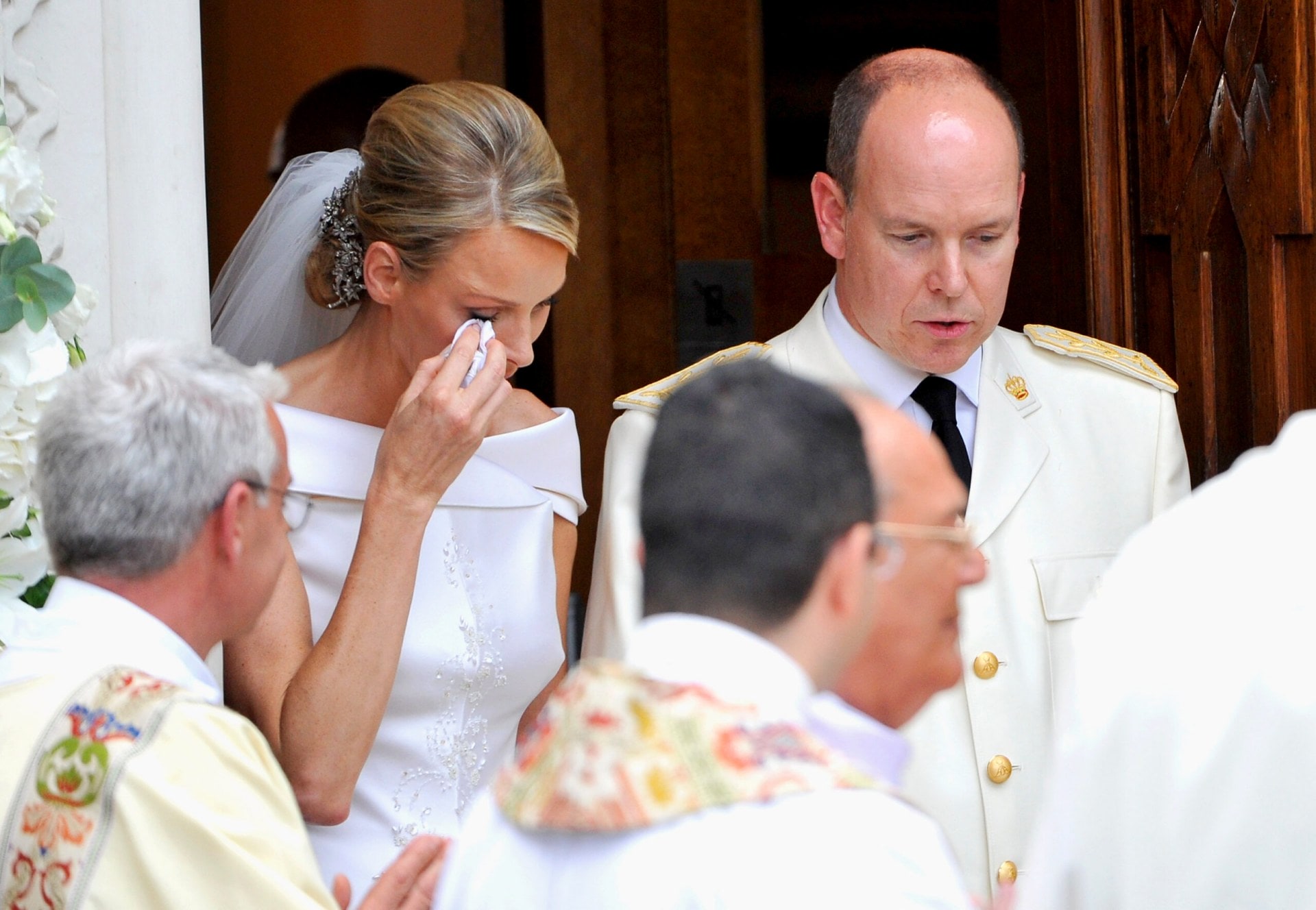 Maybe the bizarre hairstyle was a cry for help, some wondered. Alternatively, it was suggested that her bold new look might be a way of showing that she finally felt liberated and had literally "sheared off " the restrictions that come with being part of the Monaco royal family.
British psychologist Dr Becky Spelman said Charlene's dramatic hairstyle could indicate that she's not waiting for permission in her life anymore. "It really shows that Princess Charlene doesn't mind what people think. Actually, she might want a little more attention.
"Hair is a great way of expressing ourselves – people have the opportunity to really go for it. This shows confidence, that you're not afraid to be different. She probably feels quite free that she's done something different to her hair, rather than conforming to what people think a royal might be like."
Meanwhile, royal author Nigel Cawthorne says it could be Charlene's way of letting everyone know changes are afoot. "When a royal changes their appearance as dramatically
as Princess Charlene has, it's a very conscious decision and a sign that they want to tell the world something has changed dramatically in their life."
When a royal changes their appearance, it's a sign that they want to tell the world something has changed dramatically.
Three days later, another possible reason emerged for Charlene's radical hair makeover. It was revealed that earlier in December, 62-year-old Albert had been slapped with a paternity suit by a Brazilian woman who claimed he had fathered her daughter born on July 4, 2005.
Charlene, 43, who was dating Albert back then, is believed to have known about the allegations that he fathered another baby since shortly before her wedding to the prince in 2011, but the fact that the allegations are now going before a court is likely to have struck a blow. The woman hasn't been named, but her Italian lawyer Erich Grimaldi (who, coincidentally, shares Albert's surname) says she travelled the world with the prince in the early 2000s, including taking trips with him to France, Russia and the US. It's even alleged that the woman was with Albert during a private meeting with Russian president Vladimir Putin.
The child, who's now 15, apparently sent a letter to Albert in September, in which she said, "I don't understand why I grew up without a father, and now that I have found you, you don't want to see me."
The girl's mother wants Albert to take a DNA test and a paternity case is due to be held in Milan in February.
Albert's lawyer Thierry Lacoste has described the allegations as a hoax, saying, "There are no intimate photos, no tangible facts surrounding a possible relationship." He added that he was considering filing a counterclaim for attempted fraud and blackmail because the woman had threatened to go public with her story if Albert didn't hand over some cash.
But many people aren't dismissing her claims as a con because Albert has been in this position twice before – and both times DNA tests proved he had indeed fathered illegitimate children. In May 2005, two months before the Brazilian woman gave birth to her baby girl, Albert confirmed that he was the biological father of a boy called Alexandre, then two years old. Alexandre's mother, Nicole Coste, is a former flight attendant from Togo. The couple met when he was a passenger on one of her flights and asked for her phone number. They had a secret romance for several years until Albert's father, the late Prince Rainier III, demanded he end the relationship.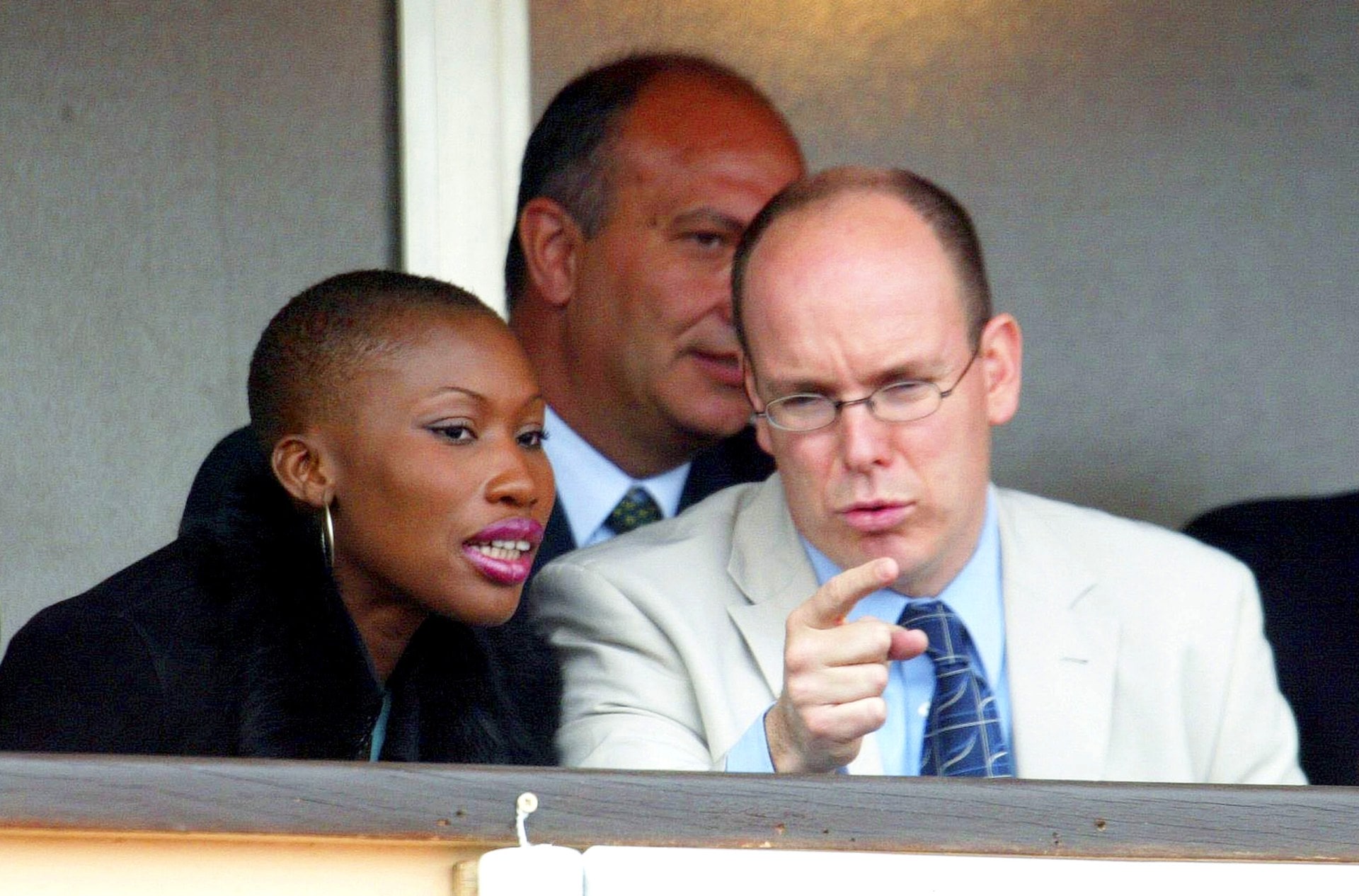 Nicole told Paris Match magazine that she'd fallen pregnant with Alexandre during a brief reunion and that Albert had promised to acknowledge the boy if a DNA test confirmed he was indeed the father. It did, and Albert met his son. But a public acknowledgment wasn't made, so Nicole went to the media. She told the magazine she was living in Albert's Paris apartment and receiving an allowance from him, while pretending to be the girlfriend of one of his friends.
A year later, another DNA test confirmed that Albert had a second child, a daughter called Jazmin Grace born in March, 1992.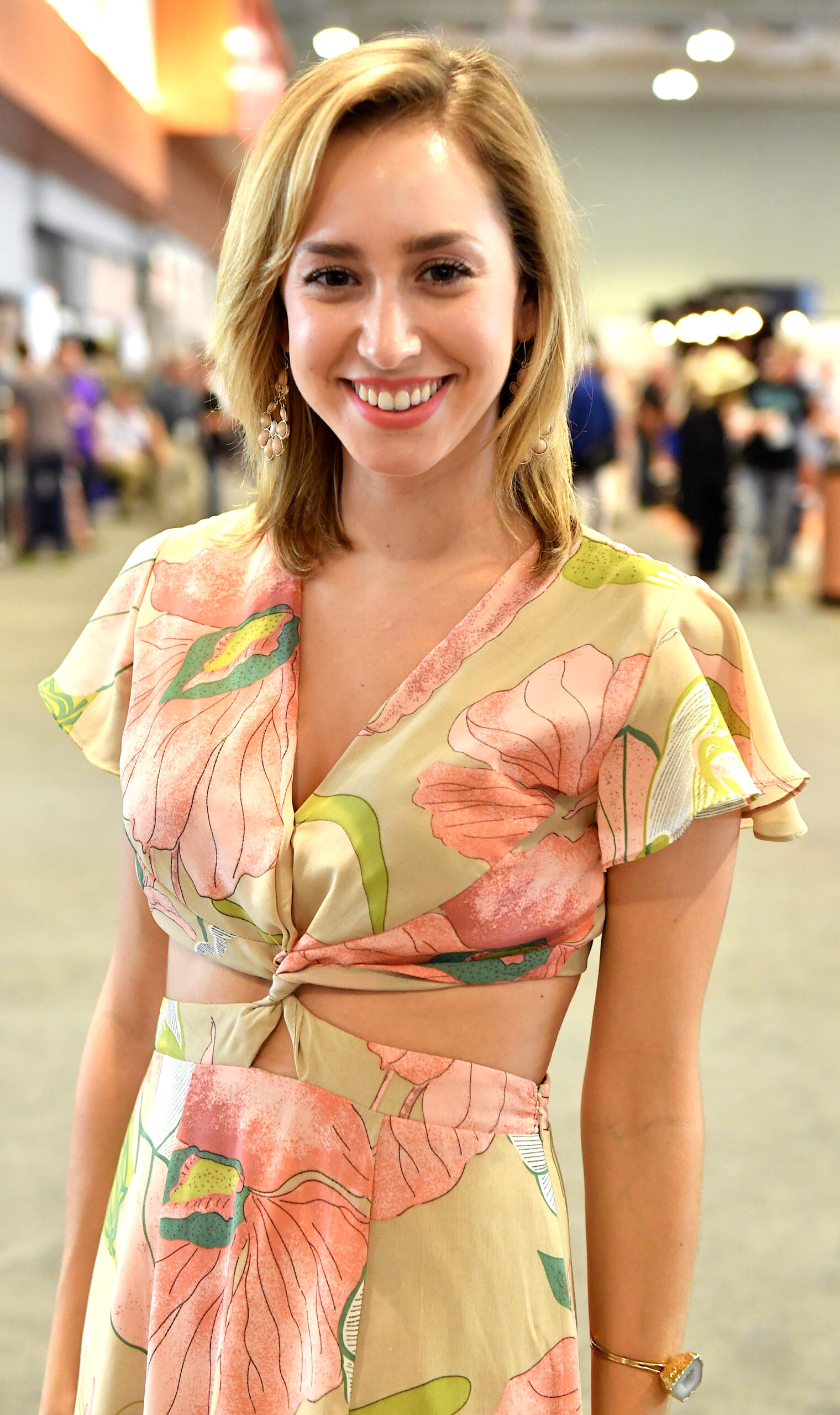 Her mother, Tamara Rotolo, was an American waitress who met Albert while on holiday in the South of France. Tamara named Albert as the father on Jazmin's birth certificate and filed a paternity suit against the prince shortly after her daughter's birth.
The case went to court in the US in 1993 but was dismissed due to "insufficient connection between Prince Albert and the State of California to justify hearing a suit" there. It was to be 14 years before the DNA test provided conclusive proof, and Albert acknowledged via a statement that he was indeed the father.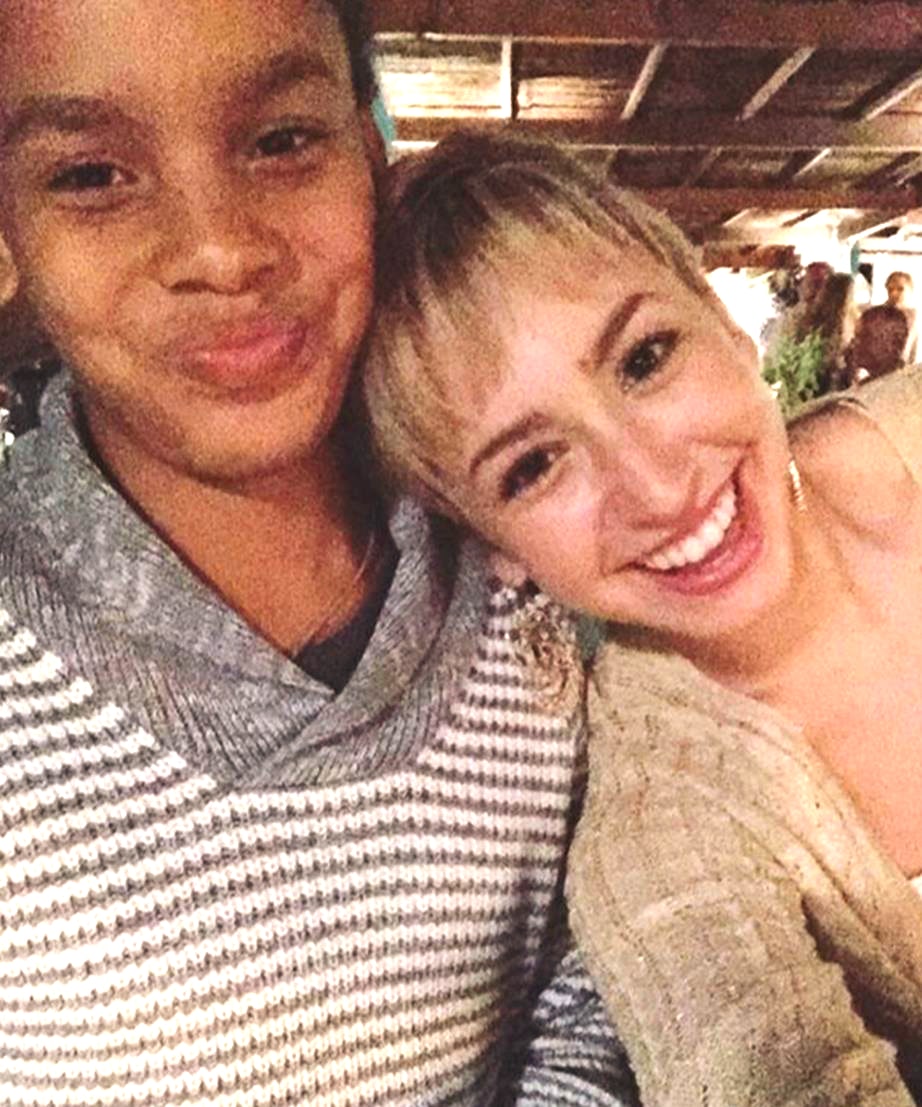 Despite his initial reluctance to accept Jazmin as his, the royal did come around. Jazmin visited Albert in Monaco when she was 11, and when she was 20, the aspiring actress and singer attended the 30th anniversary of the Princess Grace Awards in New York with her father and Charlene.
In 2018, Jazmin was a guest at Albert's 60th birthday celebrations in Monaco and in February last year she was photographed with him at a gala honouring his contributions to conservation. Albert is said to be protective of Jazmin, who's now 28.
Because Jazmin and Alexandre are both illegitimate, neither are in the line of succession to the Monaco throne. It's little Prince Jacques who will one day take over from his father.
Although Charlene has been accepting of her husband's other children, the claim of another will likely be harder for her to stomach, if it's true.
"The latest case covers a time when she was already in love with him," says a source connected with the royal household. Charlene's now "gearing up for this hell" on top of a difficult couple of years, which have included her father needing surgery, two friends dying within 10 days of each other and Albert suffering coronavirus.
Charlene knew all about Albert's womanising past when the couple got together. Nicknamed the Playboy Prince, at one stage he was considered the world's most eligible bachelor and had a string of highly publicised romances with women including actor Brooke Shields and model Claudia Schiffer.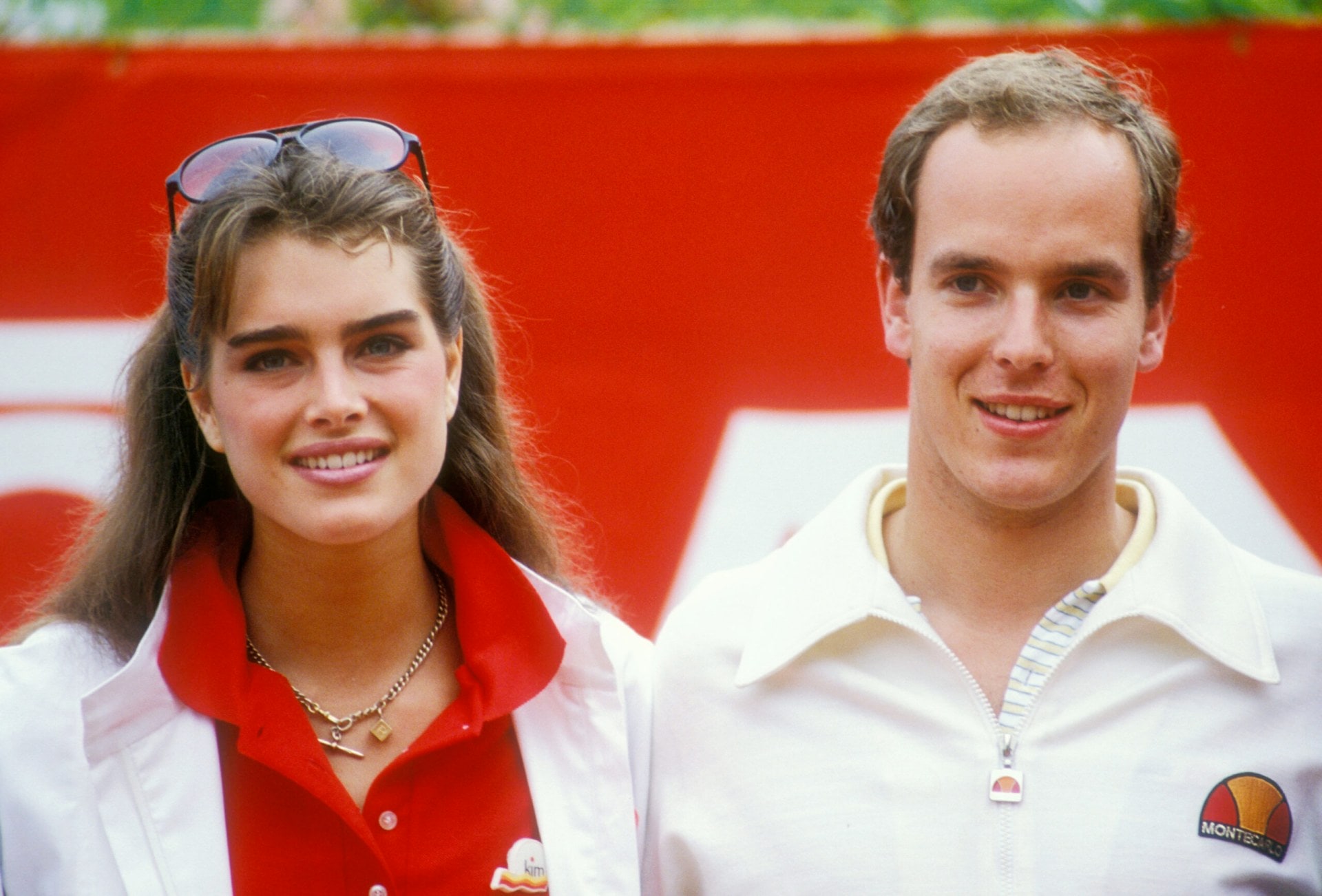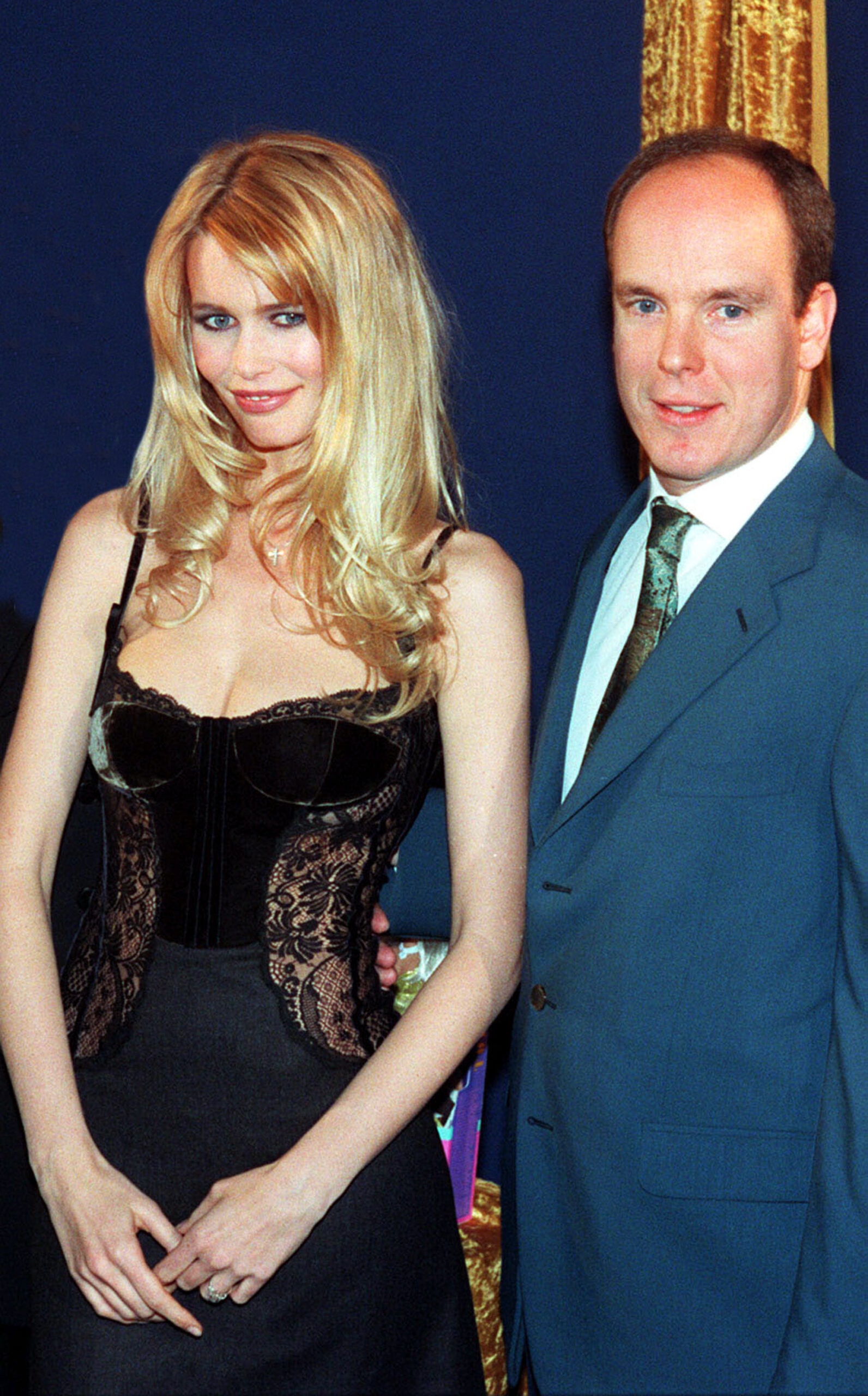 Zimbabwe-born Olympic swimmer Charlene, who moved to South Africa when she was 12, met Albert in 2000 at a swimming event in Monte Carlo. It was to be a few years until they became a couple, and their first official outing together was at the opening of the 2006 Winter Olympics in Turin, Italy. Four years later, they were engaged, and in the days before their wedding in July 2011, Charlene made headlines after it was alleged she had tried to flee Monaco for South Africa. At one stage, she took refuge at her country's embassy in Paris.
According to some reports, it was hearing about this third alleged child that prompted her distress back then. Monaco officials were said to have coaxed her back to marry Albert by brokering a deal between them: once she provided him with a legitimate heir, she'd be free to leave the marriage, it was reported. "She will receive a generous divorce settlement once she's served a decent amount of time," said one source.
Charlene went ahead with the wedding and was photographed with tears streaming down her face. She later told an interviewer that they were tears of happiness, and that she was not a runaway bride. "Why would we go to all this effort to have a fantastic couple of days, and have our most intimate and dearest friends come and join us, for us to be reluctant?" she said.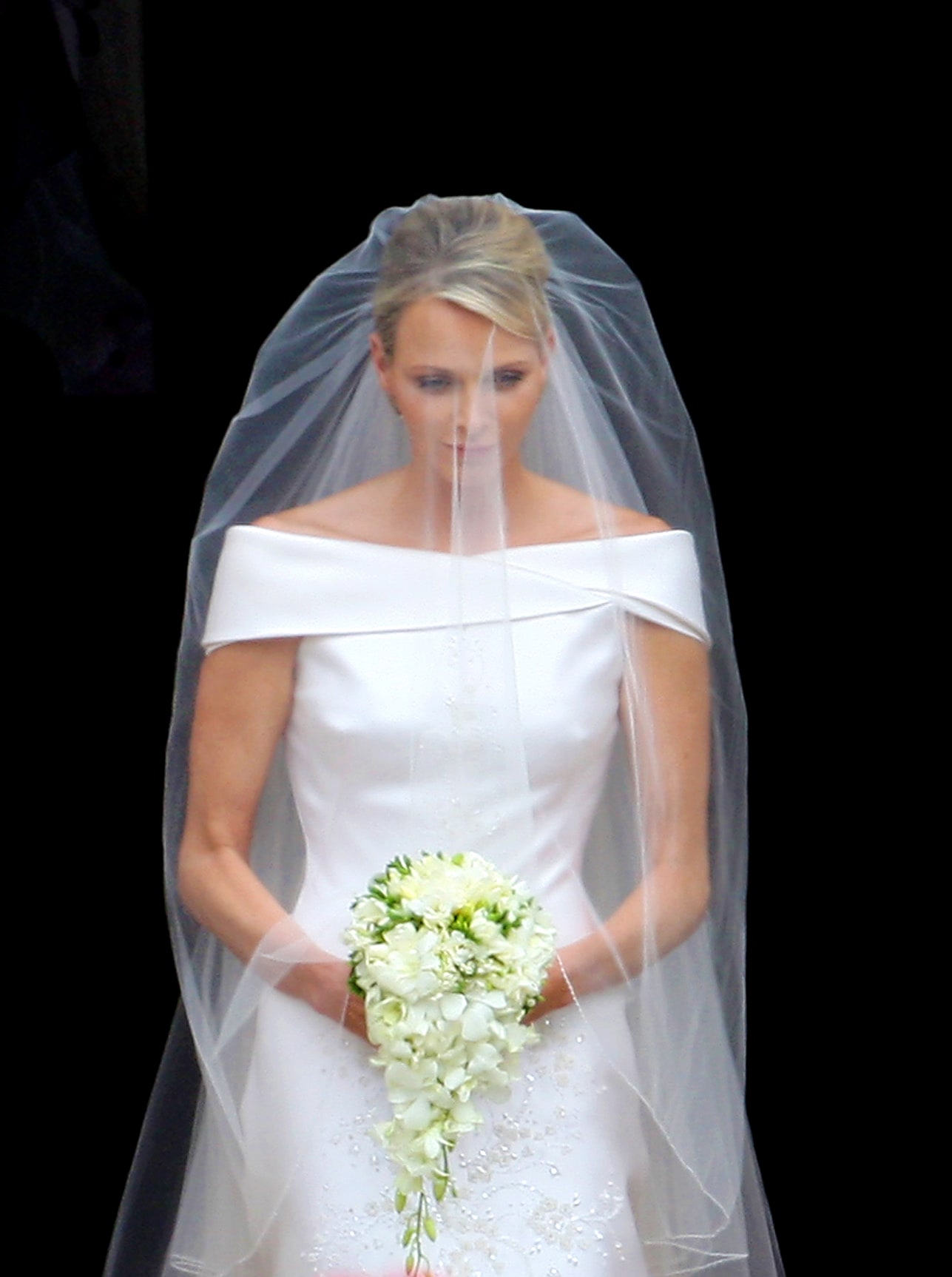 She did, however, admit that life in Monaco was very lonely, even though her brother Gareth Wittstock moved to the principality to be close to her. "I only have two people here I consider friends," she revealed not long after the wedding.
When she didn't fall pregnant within a year of marrying Albert, the princess was said to be depressed, and the topic of babies was banned at the palace. "She might have a smile on her face at official functions, but inside she's stressed and frustrated," said a palace insider at the time. "The subject is weighing more and more heavily on her shoulders."
Then in May 2014 came the good news that she was pregnant, and Gabriella and Jacques were born in December.
The twins have changed Charlene's life. She's a doting, hands-on mother and the children always come first. "My day probably begins like any other mum's," she told a South African radio station. "When I wake up, it's 'The wheels on the bus go round and round.'" She told a French magazine that having twins was "often exhausting but also very stimulating in many areas".
Charlene's official Instagram account is full of photos of the twins. Along with shots at official functions, there are candid ones of birthday parties, trips to the beach and first days at school.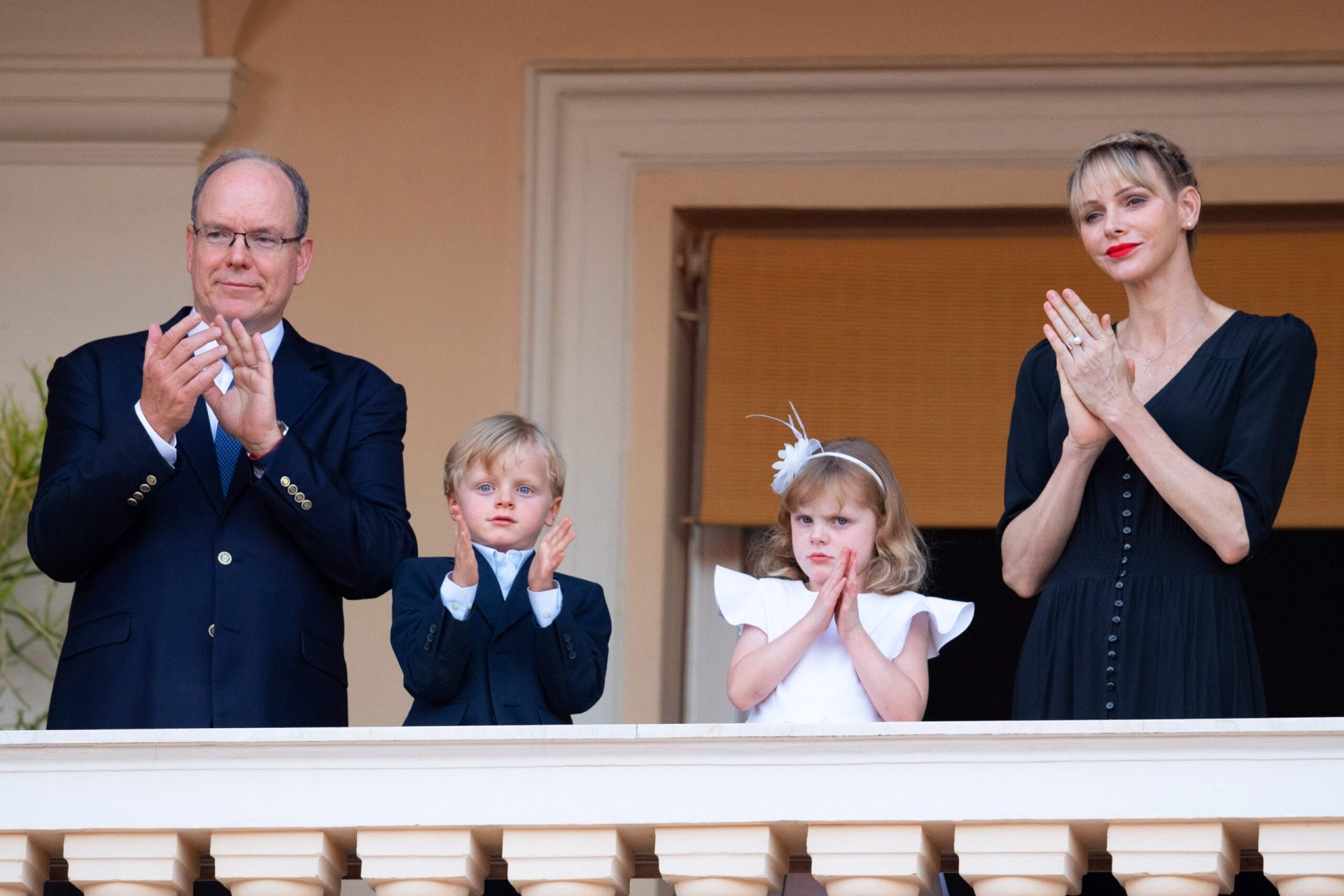 There are also lots of snaps of the children with their dad, including Christmas photos of the children with Albert, who's resplendent in reindeer glasses, a Santa hat and Crocs.
The fact that Charlene and Albert are due to celebrate their 10th wedding anniversary suggests she has adjusted to life in Monaco – possibly thanks to having the children. She's still often accused of looking sad in photos, but two years ago, she told a South African magazine that it isn't possible to look happy and carefree at all times.
"People are very quick to say, 'Oh, why isn't she smiling in the photos?'" she said. "Well, sometimes it's hard to smile. They don't know what's going on in the background."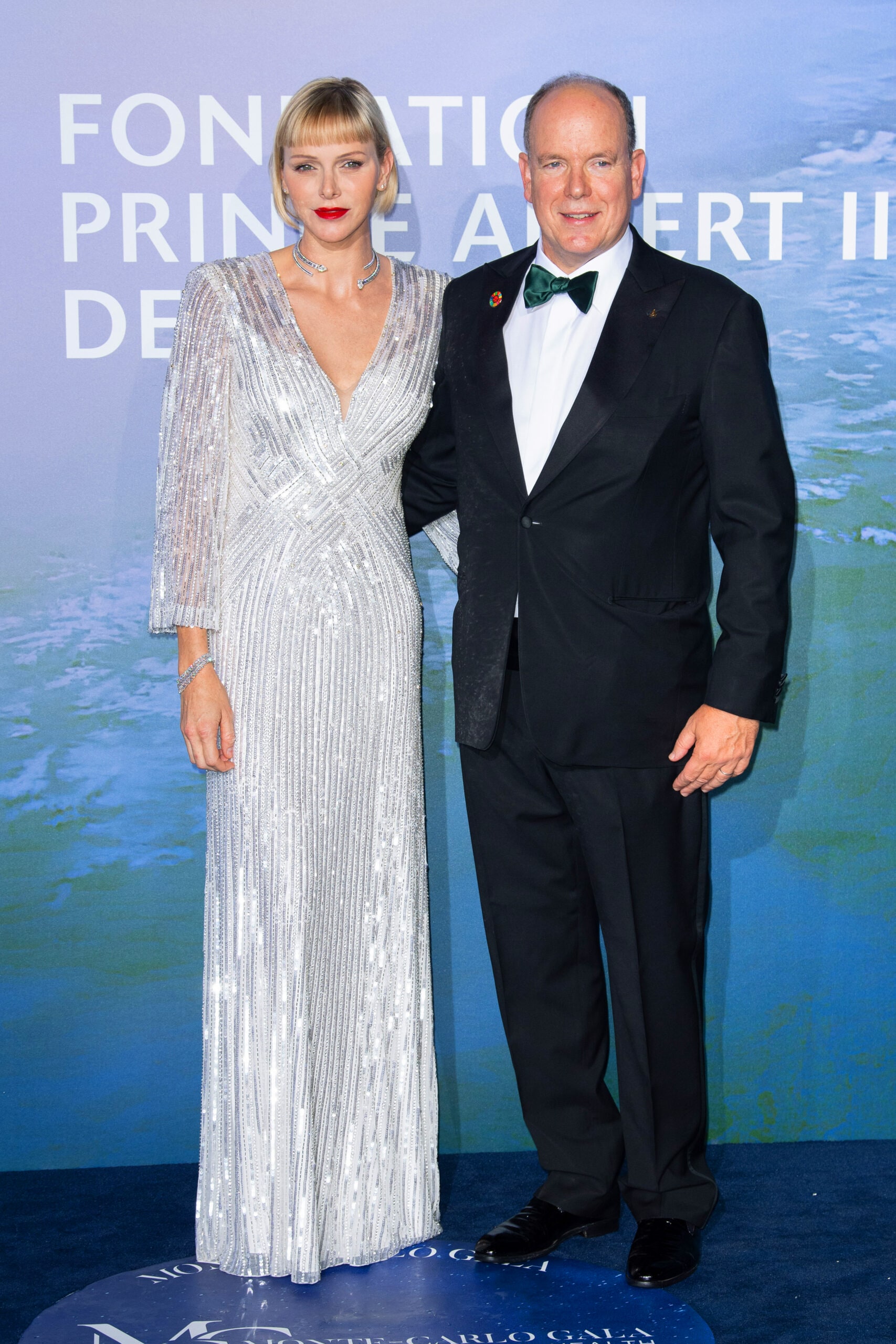 She then added that a lot of her sadness was down to being homesick. "I have the privilege of having this life, but I miss my family and my friends in South Africa and I'm often sad because I cannot always be there for them."
All eyes will be on Charlene when Albert's court case takes place next month, and those close to her are hoping that whatever the outcome, rather than being stressed or sad, the princess will find a way of living up to her title and continuing in her role as Her Serene Highness.
Is it the Grimaldi curse?
Charlene's marriage to a prince hasn't quite been a fairytale, and a centuries-old curse might have something to do with it, according to rumours doing the rounds in Monaco. Popular lore has it that the ruling Grimaldi family was cursed back in the 13th century after Prince Rainier I kidnapped and raped a young woman. As the story goes, she announced, "Never will a Grimaldi find true happiness in marriage."
Many members of the Grimaldi family have been unlucky in love throughout its 700-year history, with some rulers marrying several times. But it's the fate of American actor Grace Kelly, who married Prince Rainier III, that kick-started the curse rumours again. Initially, their love story appeared to be straight out of a Hollywood film, with the couple marrying in 1956 in a lavish ceremony after meeting while Grace was in France filming To Catch a Thief.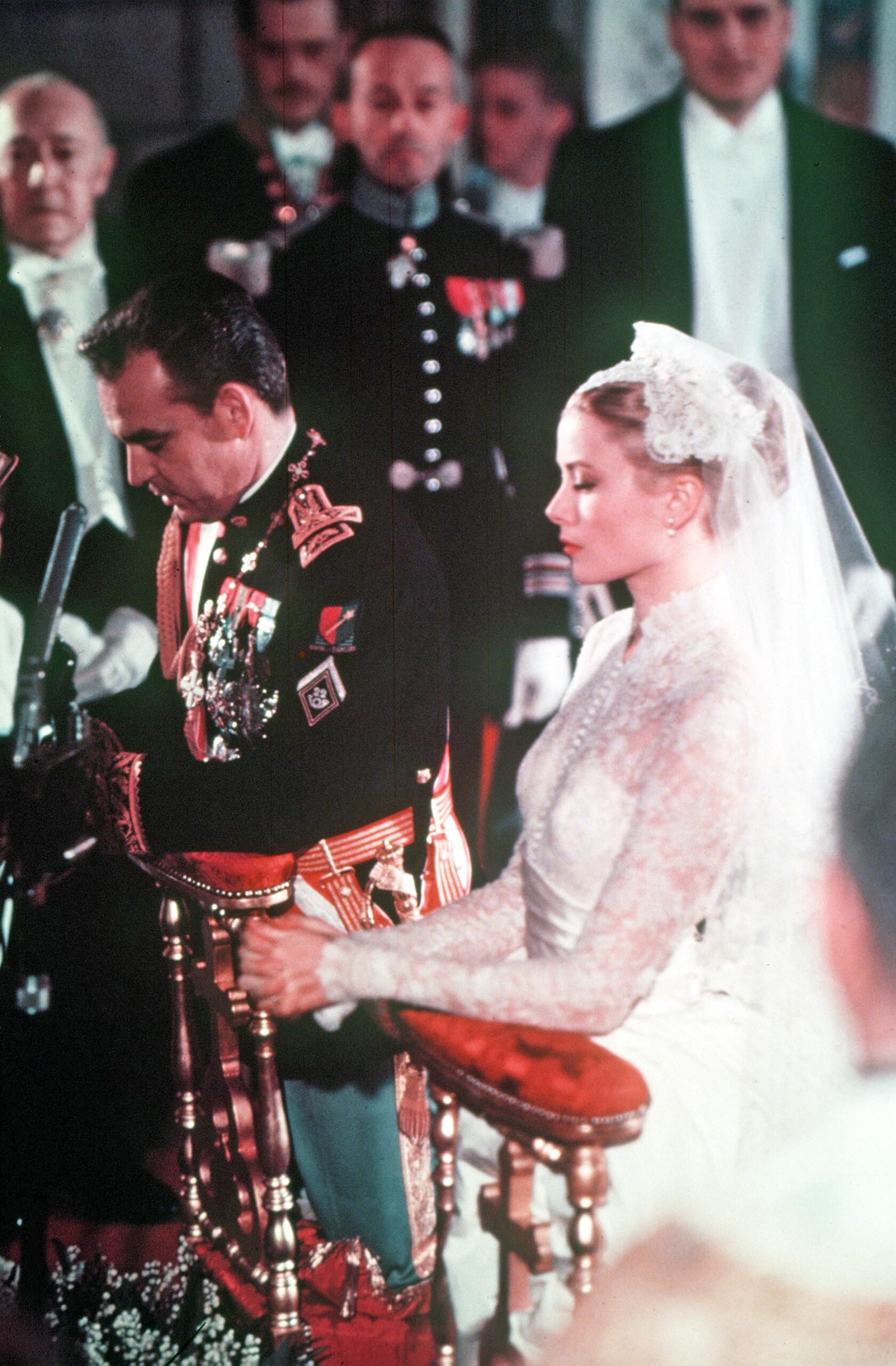 The Oscar-winner gave up her career to become a princess. "I'd been through several unhappy romances," she said. "Although I'd become a star, I was feeling lost and confused. I didn't want to drift into my thirties without knowing where I was going in my personal life."
But according to her friend Judith Balaban Quine, the role she took on as a royal was to be more difficult "than any day on a movie set, and she would be called upon to create more illusion than she had as an actress."
Celebrity author Wendy Leigh says that within months of the wedding, when Grace was pregnant with their first child, Princess Caroline, Rainier had taken at least three mistresses.
"Grace was humiliated and extremely unhappy," wrote Wendy in True Grace. "She was surrounded by decadence and Rainier's disreputable friends."
The couple went on to have two more children, Albert and Princess Stéphanie, and the marriage lasted until Grace's death in a car crash in 1982, aged 52.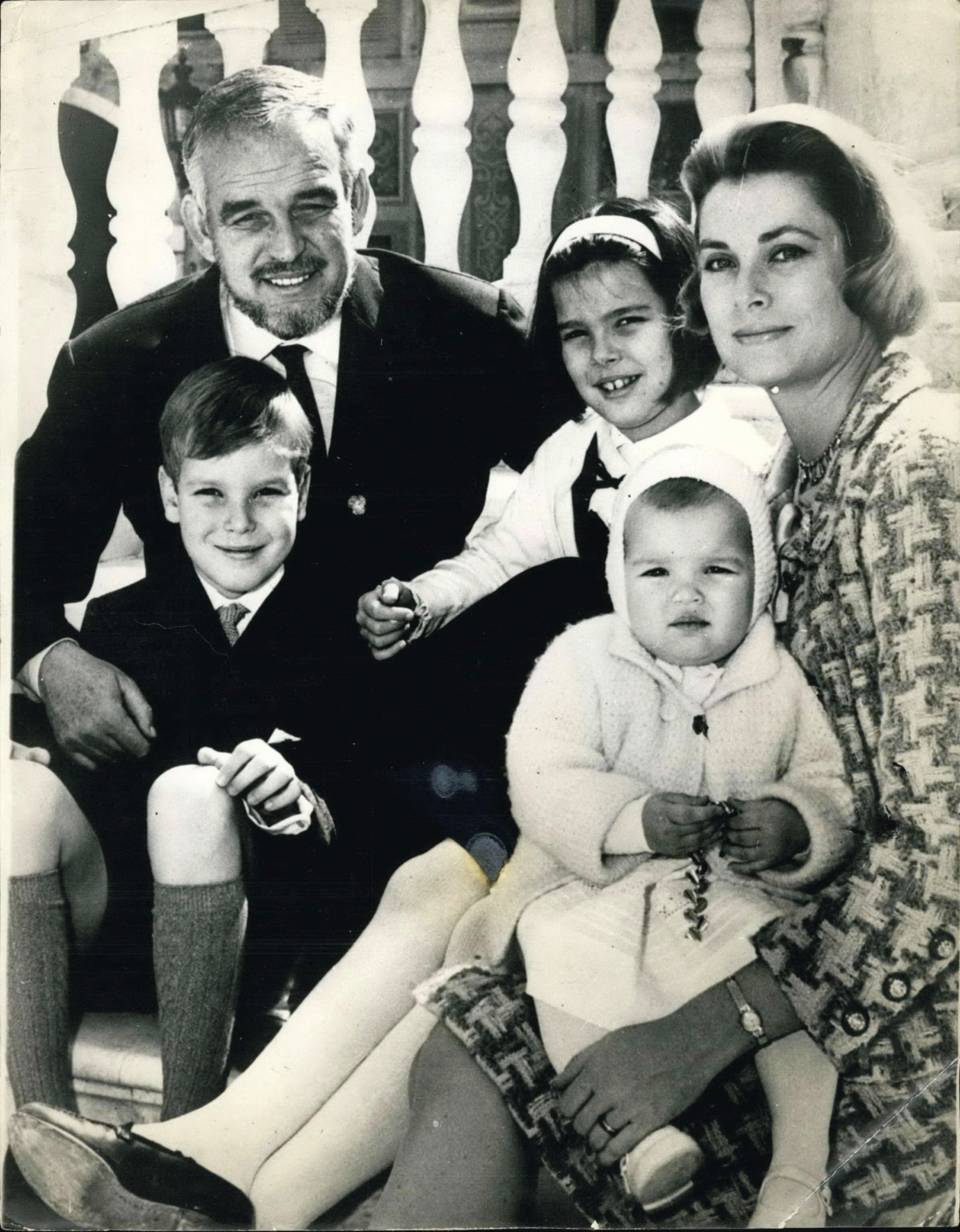 When Charlene married Albert, parallels were drawn between her and Grace – two beautiful, elegant, non-royal foreigners marrying real-life princes. But it was hastily added that it was hoped Charlene wouldn't suffer tragedy like Grace had.
Albert's sisters have also struggled to find their happily-ever-afters. Caroline's first marriage to French banker Philippe Junot ended after two years. Her second husband and the father of her three oldest children, Italian sportsman Stefano Casiraghi, died in a tragic powerboat accident. Caroline, 64, is estranged from husband number three, German Prince Ernst of Hanover, with whom she has a daughter.
Fifty-five-year-old Stéphanie's romantic past has also been chequered. She married her bodyguard Daniel Ducruet, father of two of her children, and divorced him a year later. She had another child with her head of security, Jean Raymond Gottlieb, then moved into a caravan with circus trainer Franco Knie before marrying acrobat Adans Lopez Peres before divorcing him a few months later.