Stay shady this season with a hat that's ethically made or upcycled from vintage materials. Here are the best brands to shop from.
There are plenty of floppy floral hats and bold bucket hats in local collections this summer, many made in New Zealand from natural fabrics such as linen and cotton, or the naturally derived Tencel (made from reconstituted wood pulp).
There are also matching garments available if that tickles your fancy – Twenty-seven Names has a floral dress, blouse and hat combo, and Penny Sage offers coordinating hats, shoes, shorts, dresses, jackets, scrunchies and even cushions. Karen Walker matches some garments to locally made hats and caps, and has already sold out of its rain hats (something Carlson also sells – since we know summer doesn't always mean sunshine in Aotearoa).
Vintage fabrics are also being repurposed by local brands. The Brim Label's Emma Cheape makes wide-brimmed hats, caps and visors in Hawke's Bay, from straw, linen and cotton. She uses vintage curtains, à la The Sound of Music, to make many of her summer styles.
New label Grace Street's hats are made from vintage fabrics. Designer Grace Cryer started the label in Sydney, and has recently returned home to New Zealand, with the plan to move production back here from Sydney. "Local production is super important to me," Grace says.
Other hat makers are using up every last scrap of fabric. Companion collaborates with migrants and former refugees on their locally made hats, made from recycled and deadstock cotton (surplus fabric). Christchurch-based Offcut makes their caps in Vietnam from garment factory offcuts. Remnants repurposes offcuts, vintage and deadstock fabric for its New Zealand-made clothing and accessories, including matching hat and mask combos. Australian brand She Made Me produces no fabric waste in the making of its crochet hats, swimwear and clothing, handmade in Bali by local artisans in ethical conditions.
Op shops are great places to find straw hats, but they often require an update. Marie Wade from Fruitbowl Vintage has tapped into this need with a collection of "redone" vintage hats, replacing foliage, lace and straw braid with ties and bows from second-hand fabrics.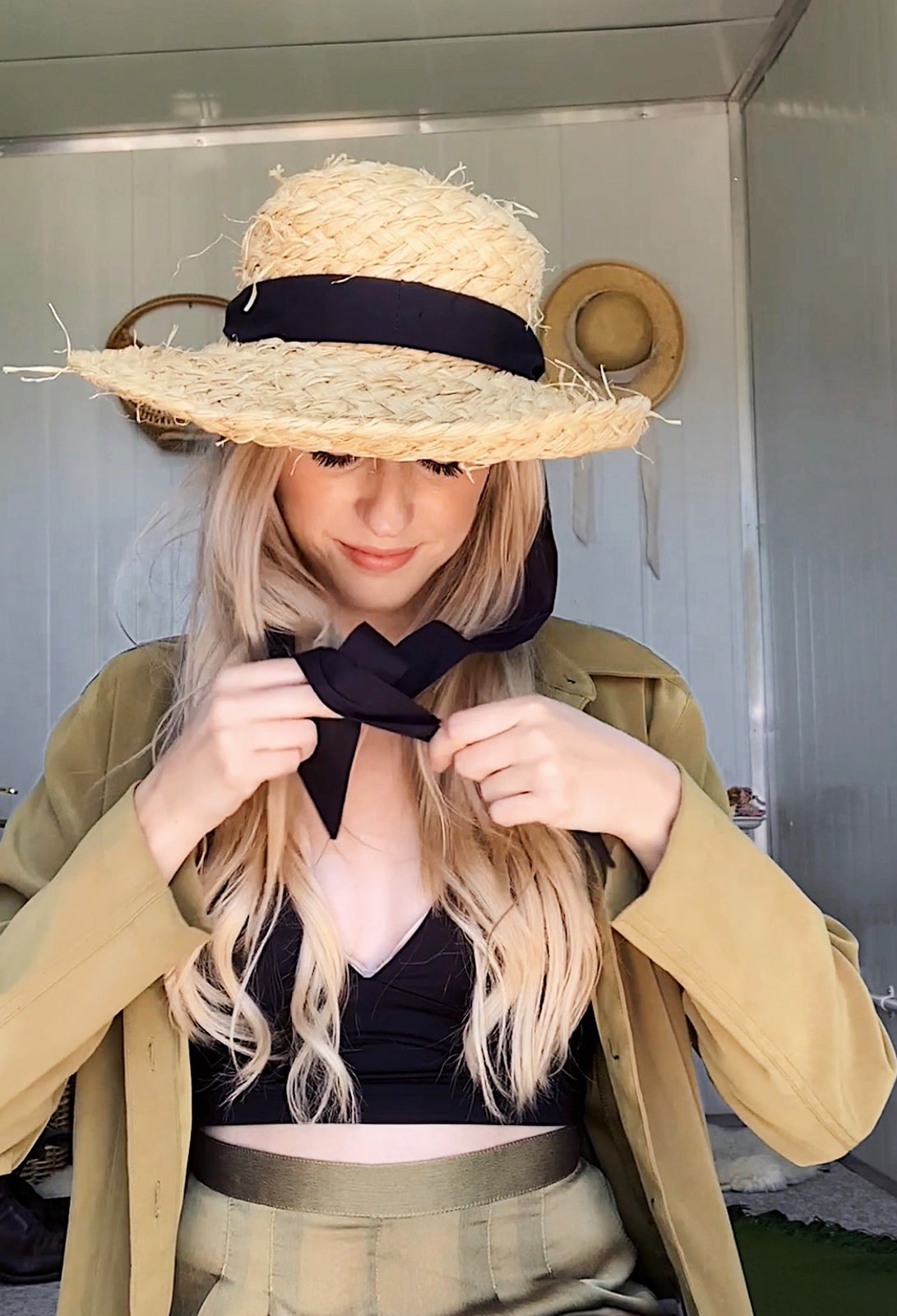 Speaking of straw, Wellington label Otsu has collaborated on a raffia hat with fellow Wellington brand Hills Hats, the original local hat maker, which has been producing hats in New Zealand since 1875.