Actor, writer and budding director Cian Elyse White believes a little more conversation and a little more action will set indigenous storytellers on the write path. Siena Yates reports.
If anyone knows what it's like to feel torn, it's Cian Elyse White.
The long-time actor, writer, producer and director has – unsurprisingly, she says – found herself in the midst of controversy with her new role in the TVNZ drama Vegas.
It's been slammed on social media and carefully dissected in news media for what's seen by some as problematic and stereotypical portrayal of Māori, playing into gang tropes and Once Were Warriors territory.
Cian, a proud wahine Māori from Te Arawa (Ngāti Pikiao), knew it was coming.
"I understand where Māori are coming from. When you see a show that uses the vehicle of gang or crime life to tell that story of redemption, that knee-jerk reaction is of course going to be one of disdain," she says.
"But," she adds, "I'm up for those conversations. I'm up for walking towards the kōrero and challenges and questions and embracing a response from our people. Doesn't mean I'm not nervous about it – I'm really conscious of the pain, the trauma, the disappointment, the passion – but I'm here for it, because I believe it's all going to work out for the betterment of indigenous storytellers in the end."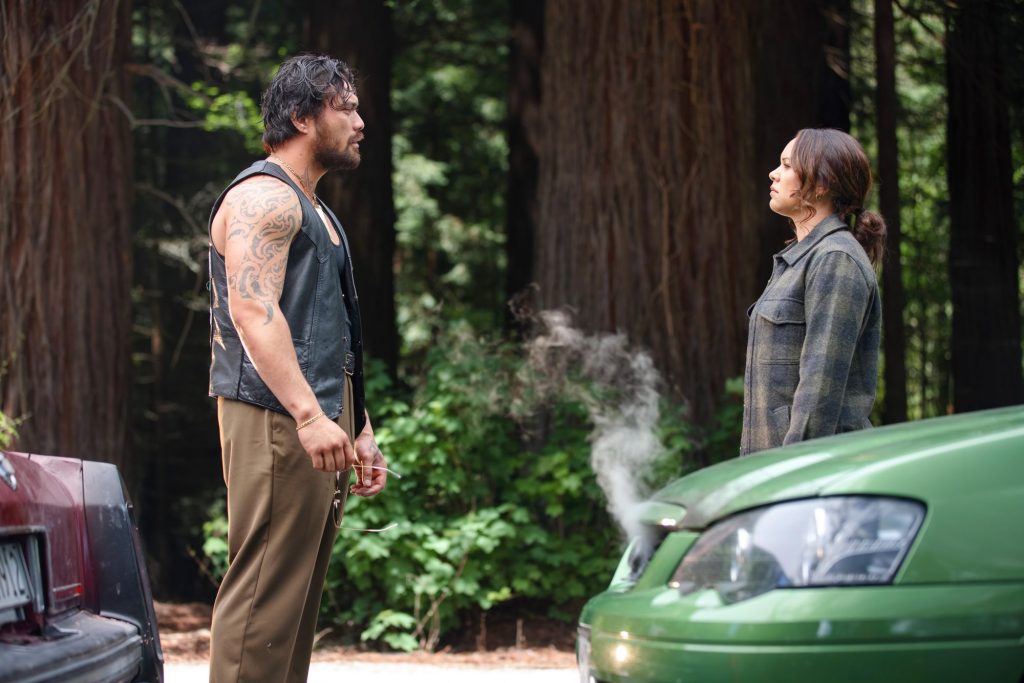 Cian, 32, has built her life and career around her passion for indigenous storytelling. She's best known for her roles in TV shows Tatau (as Lara) and 800 Words (as Hannah), the Briar Grace-Smith and Ainsley Gardiner film Cousins (as Gloria) and for her award-winning te reo Māori short film Daddy's Girl (Kōtiro), which won best NZ film at the Show Me Shorts Film Festival awards last year.
She is, of course, also currently playing bar owner Toni Poulan in Vegas, on which she is also part of the writer's table and a co-director, working under the wing of director Kiel McNaughton.
Where she is now and where she hopes to head next are very much part of the path Cian's been walking her whole life.
Born and raised in Rotorua, hers is an iwi which she says prides themselves on storytelling, raising up the likes of Cliff Curtis, Temuera Morrison, Merata Mita and Vegas' creator, showrunner and writer, Michael Bennett.
For as long as Cian can remember, she's been surrounded by the arts and has always been a performer, pursuing music and drama throughout her academic career.
She also grew up in te ao Māori and comes from "quite rich whakapapa – and I've always felt that innately in me, in everything I do. And obviously, being born and raised in Rotorua, the culture is an everyday part of our life."
So, it was inevitable that the two would merge to form a career dedicated to telling indigenous stories.
"It was just the way, ever since I was young. It was an avenue, a channel, a vehicle in which I was able to express myself. And what was interesting is that what I expressed, people wanted to listen to, and it really affected and transformed people when I would share, and I really think I felt that on a visceral level from a young age," tells Cian.
She left high school and moved to Wellington at just 17 to attend Toi Whakaari: New Zealand Drama School for three years. She graduated in 2009, but at that point nearly abandoned the arts altogether in favour of devoting herself to her language and culture, starting with doing her honours year at the University of Waikato studying rumaki reo (immersion te reo).
But fate intervened in the form of a Māori musical, and she recalls, "I realised that actually, I can do both; I can promote, live out and celebrate te reo Māori, and do it on stage and in my stories. Ever since then, everything has been based in my culture and te reo Māori as a writer and as a storyteller."
I realised that actually, I can do both; I can promote, live out and celebrate te reo Māori, and do it on stage and in my stories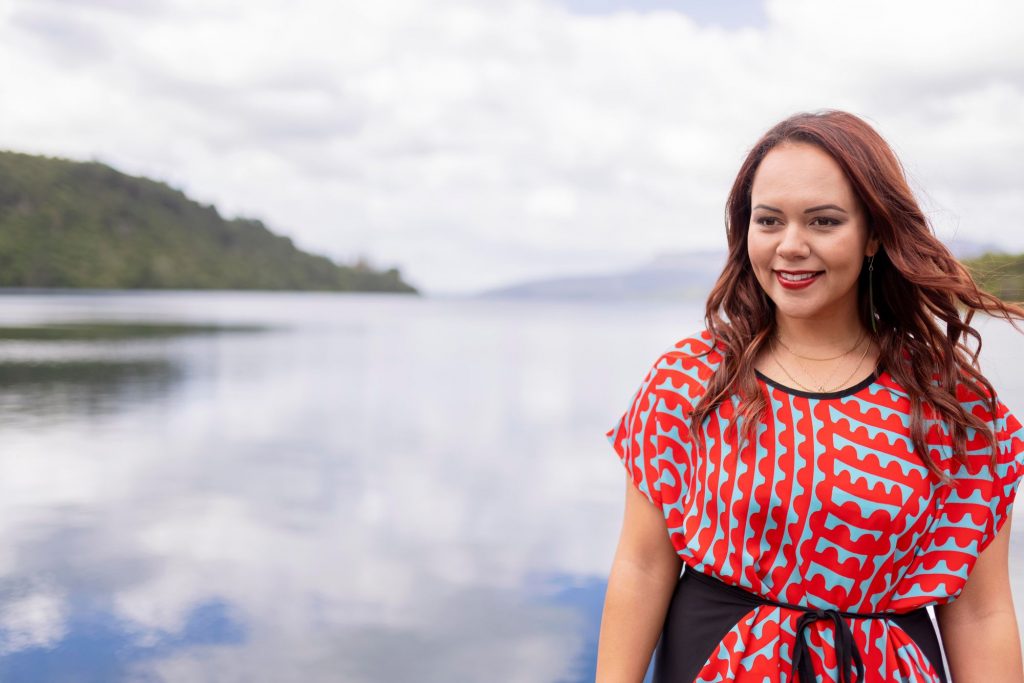 Over the next few years, Cian immersed herself in the world of theatre and screen, and as such, became painfully aware that she wasn't seeing the wāhine Māori-driven narratives she yearned for. When she saw a news story about Moana Whaanga and Maureen Waaka, the first two Māori Miss New Zealand winners, she decided to write a play about them.
"I was so nervous because writing… it hits different. I can get on stage in front of 2000 people and be quite comfortable, but writing is like sharing your insides. It's such a vulnerable process to share your inner thoughts, feelings, emotions, political views, experiences."
But it paid off. That play became Te Puhi, which won best play and best new writer at the Script Writers Association of New Zealand Awards. She's now working on turning it into a feature film.
Cian has also moved into directing, which came as the natural next step for her – even though she "wasn't sure if I was right for it". As a writer, she describes herself as fluid, easy-going, following the vibe – a bit whimsical, if you will. She wasn't sure if she would be assertive enough as a director. But even thinking about that now, she does so with a snort.
"Oh, I was, alright!" she laughs. "That was no problem. The staunch Te Arawa woman in me comes out when I direct, so I've actually had to learn to breathe deeply, harness my passion and learn how to communicate with the actors and the crew."
She's since directed across TV, webseries, theatre and film, including on Vegas, for which she got a directing attachment from the Directors and Editors Guild of New Zealand, allowing her to work alongside and learn from Kiel at the helm of the show's first two episodes.
"My future trajectory definitely lies in directing. I just love being the steward of stories," explains Cian. "Don't get me wrong, I absolutely love acting. I mean I've dedicated the majority of my life and career to it and I'll always perform. I'll just be a lot more intentional with the roles I select and put my name in the hat for."
That selectivity is something Cian's been honing for years. When you make a concerted effort to align your work with your cultural values, you have to get good at it.
"What I've had to do in the last few years is say no to work when I know it's not right. I've had some amazing opportunities which could've made me wealthy or put me on the map faster, but I've thought about them – really dropped into my belly – and if something doesn't sit right, I can't do it."
For Cian, this process includes a very particular checklist she runs through with each opportunity. That includes asking: What are the implications on her time, energy, relationships, finances and values? Is it uplifting or amplifying the female Māori voice? Is she the right person for the job, "and if not, whose name can I drop instead?" How does it help grow her and her career? And of course: Is it Māori?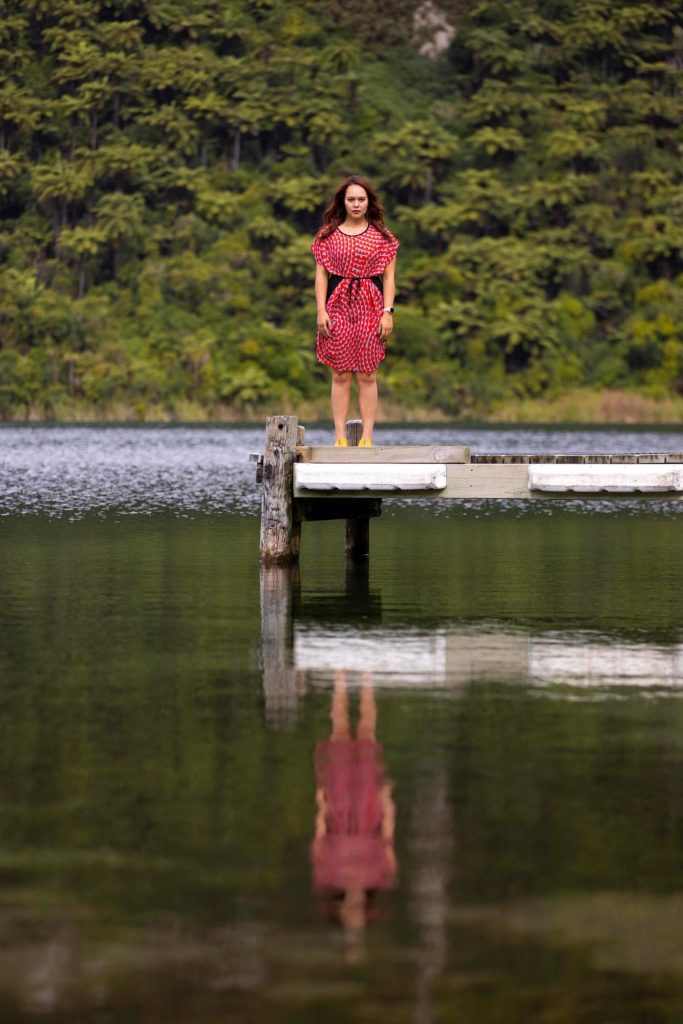 Cian is the first to admit it was a checklist test which Vegas didn't pass, initially.
The series was filmed in Rotorua with a majority Māori cast and crew, based on a gang member trying to get his people out of the drugs business and back onto ancestral land to live a simpler, more peaceful life.
The fact it took Cian home from Auckland was a major drawcard – "I feel energised when I'm at home close to my tūrangawaewae, my papakāinga, my marae, my iwi, my family," she says – but there were some concerns which prompted her to step off the project early last year. The biggest issue was that she had a sick family member she needed to support.
"But I also did the checklist thing and I thought, 'Actually, I'm here to uplift the voice of Māori women and this doesn't align with that,'" she declares.
In the end, however, she felt a calling to the project, largely because of its innate links to her Te Arawa roots, but also because of what she hopes will come from it.
"I believe my tūpuna called me into this role, because it is hugely challenging. Like I said, it initially went against all of the things that I'd originally thought I stood for, but what I realised is that it doesn't; it's just challenging because it's a space of darkness that we inhabit," she reflects.
The show has been criticised for stereotyping Māori and perpetuating the "noble savage" and "warrior gene" tropes as well as toxic masculinity.
"But," Cian says, "our journey is towards light, hope and redemption. I used to be really staunch before, only wanting to [tell positive stories]; I was sick of seeing the 'theatre of the oppressed', but then I had to check myself because I thought, 'Who am I to judge gangs? Who am I to judge whānau who struggle, who can't see a different pathway?' It's not my duty to judge. It's my duty to tell good stories and to have those stories provoke, evoke and contribute to the extraction of these key kaupapa and topics and that's exactly what's happening now."
She says if nothing else, the conversation, passionate as it is, will create change not just among Māori, but in the industry.
"I feel the change in my bones; the industry will be different after Vegas – for the better, because it's shone a light on all of these topics that Māori have been trying to address in terms of story sovereignty, and in terms of funding and story ownership, and opportunities to tell our own stories."
She concedes that if it were entirely up to Māori, they probably wouldn't have told a gang story and they definitely wouldn't have adapted the story from a book written by a Pākehā-Canadian author, but there's a certain amount of compromise that needs to take place – particularly when it comes to something like Vegas, which is the first Māori mainstream prime-time drama we've seen.
"I think we have to acknowledge there's still a growth period for Māori in head of department roles, executive producer roles or leading director roles, because we've not had the opportunity until very recently. We're only just starting to get opportunities at the table."
It's not the first time she's had to make compromises for the future, she says, but she hopes it might be the last.
Speaking about her upcoming feature film Te Puhi, she says she wouldn't have even got a second look for funding, but because she's made compromises along the way to make a name for herself, she's now in a position where she has the green light to tell her story with full sovereignty.
"It'll be told exactly like Cousins was; with Māori at the executive producer, producer, director, writer and cast levels – completely, 100% no Pākehā or non-Māori involved in leadership. And for me, once I make that feature – and it's the same for Briar and Ainsley – there's no going back… because it will be like, 'Oh, no, no, I've got my own projects and they'll be for the betterment of Māori.'"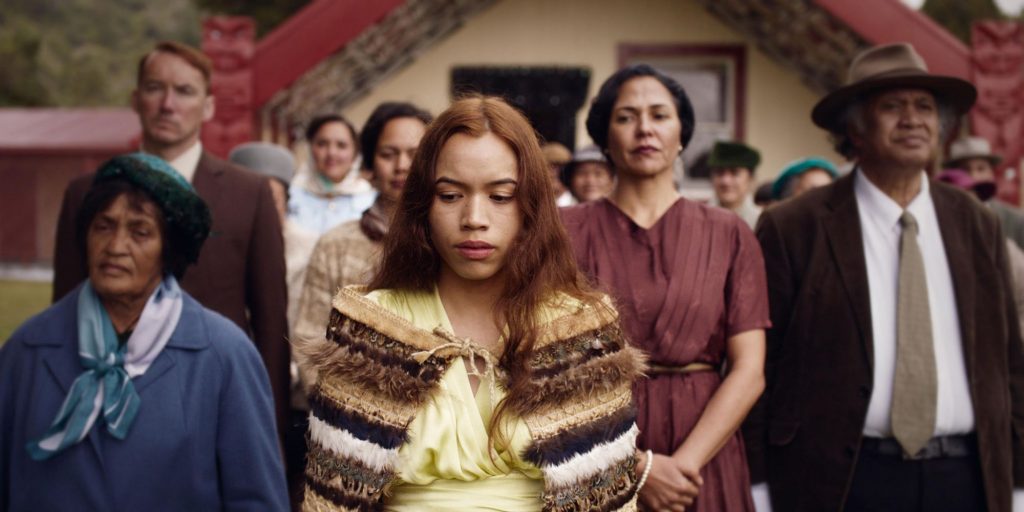 For now, she has incredibly high hopes for what Vegas could yield. Even if the first season doesn't do what she hopes it can, a second season "could be a gamechanger".
"What would be really cool is if we reflect on all the feedback and have an open wānanga – because that's what our tūpuna used to do – and come out with some solutions as a community to implement in season two. We've got an opportunity to see if we can't flip the script and use the platform and the opportunity to grow.
"There's no going back now. All that can come is change, and the hope I have is that it's positive change. We're groundbreakers, we're spearheaders, we've got indigeneity on our side, let's go!"