National's deputy leader keeps many plates in the air as she juggles family life and a punishing schedule in politics, writes Sharon Stephenson.
Hundreds of protesters are sprawled across the Beehive lawn, a sea of tents and upside-down flags. It's day 11 of the anti-mandate protest and participants are still very much in the fight part of the fight/flight response.
Across the barricades, MPs are refusing to engage with protesters, while the police mostly look as though they'd rather be somewhere else.
Nicola Willis's third-floor office doesn't overlook Parliament's forecourt but if National's deputy leader crossed the corridor and had really strong binoculars, she could probably see what the protesters were having for lunch.
The 40-year-old exhales loudly when I ask what she thinks about one of the largest demonstrations in recent New Zealand history.
"Our position is that we respect law and order but if people are congesting city streets and abusing others, we'd find it difficult to engage with them. I will say, though, that some people are drowning out others who have a more peaceful message. I also acknowledge people's concerns about the government's approach to Covid-19 and the effect the restrictions have had on people. So I don't think it's right to dismiss those questions. We're saying to the protesters, obey the law and we'll be prepared to listen."
If you were to slap a label on Nicola it would be "focused" – she's the reliable, head girl type, the one who identifies an issue and gets it sorted. It's a major reason she was promoted to be National leader Christopher Luxon's sidekick last November, after only four years in Parliament (which isn't much in Beehive years). But she claims having one of the party's top jobs was never the endgame.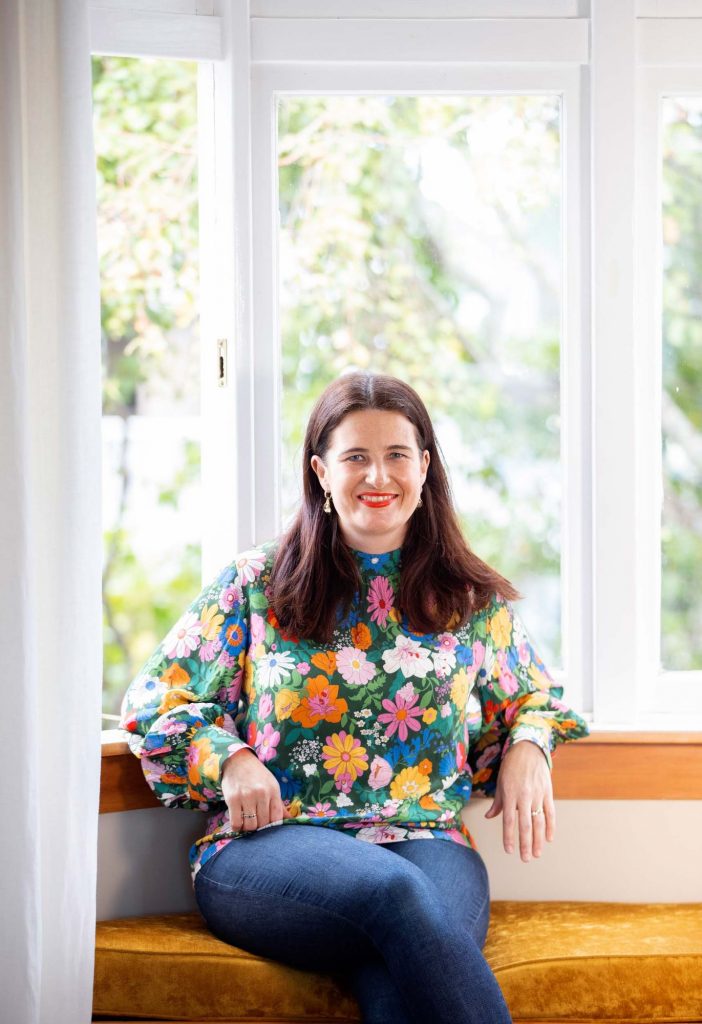 "I didn't come into politics thinking, 'I want to be deputy leader within four years.' But I was honoured when Christopher asked me. We work well together and both of us really believe in individuals being best-placed to make decisions about their own lives."
She's also the yin to his conservative yang – a staunch pro-abortion, pro end-of-life supporter and defender of LGBTQIA rights.
"I think everyone should be celebrated and acknowledged in their identities as they relate to gender and sexuality. I also believe in a woman's right to choose. It's your body, your choice."
It's exhausting just thinking about how many plates Nicola is spinning in her day job and as a mother to the four young children – two daughters and two sons, aged from six to 11 – she shares with her husband, consultant Duncan Small.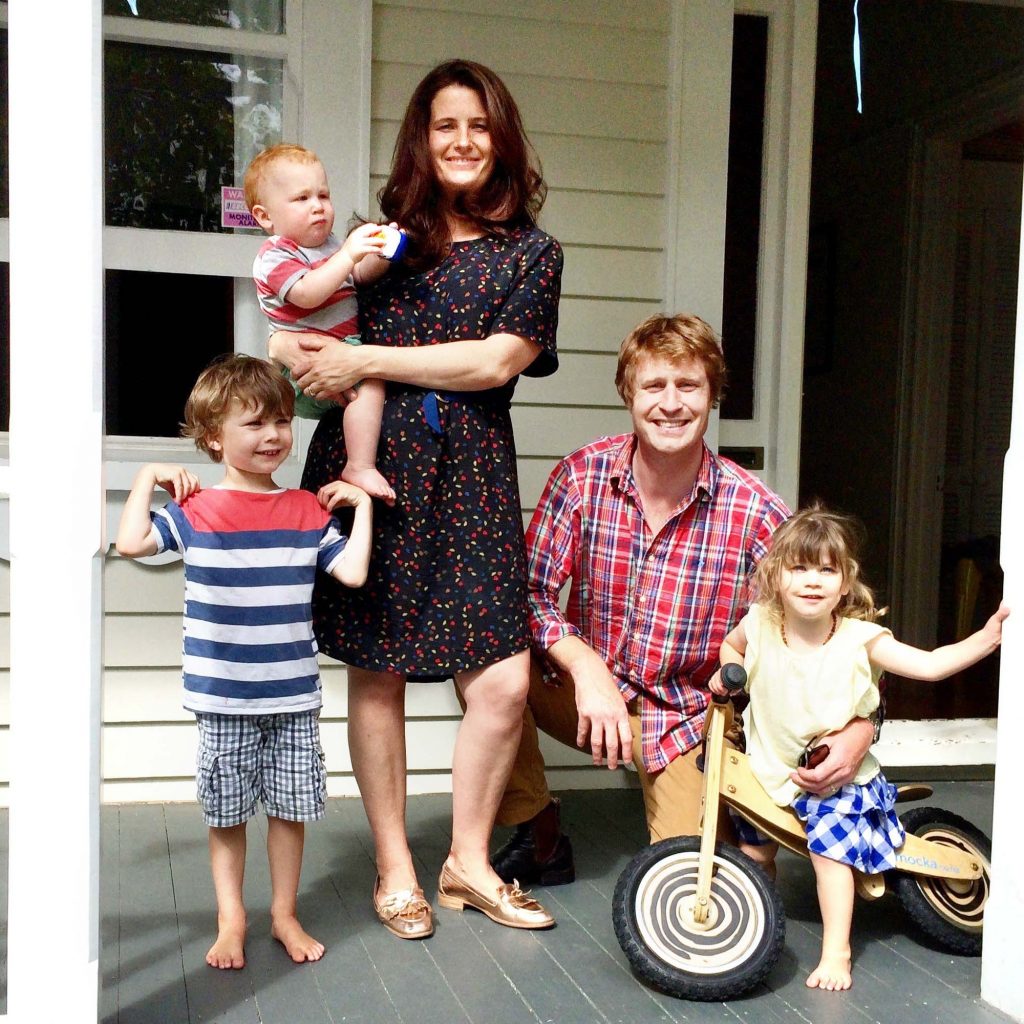 "It helps that I've let go of perfectionism – something having kids made me do," she says sipping what is, by her count, her fifth black coffee of the day ("it's definitely a vice").
"I went into having kids thinking, 'If I read all the books and do it right, it will go swimmingly.' But that isn't the case because each little person you bring into the world comes with their own set of characteristics and no amount of reading will make them the way you think they're going to be."
If we'd done this interview at the Karori, Wellington, home that she and Duncan bought four years ago, it wouldn't have been pretty. "Today the girls have every item of clothing they own on the floor and there's Lego all over the carpet. We're not a perfect family and I kind of embrace that."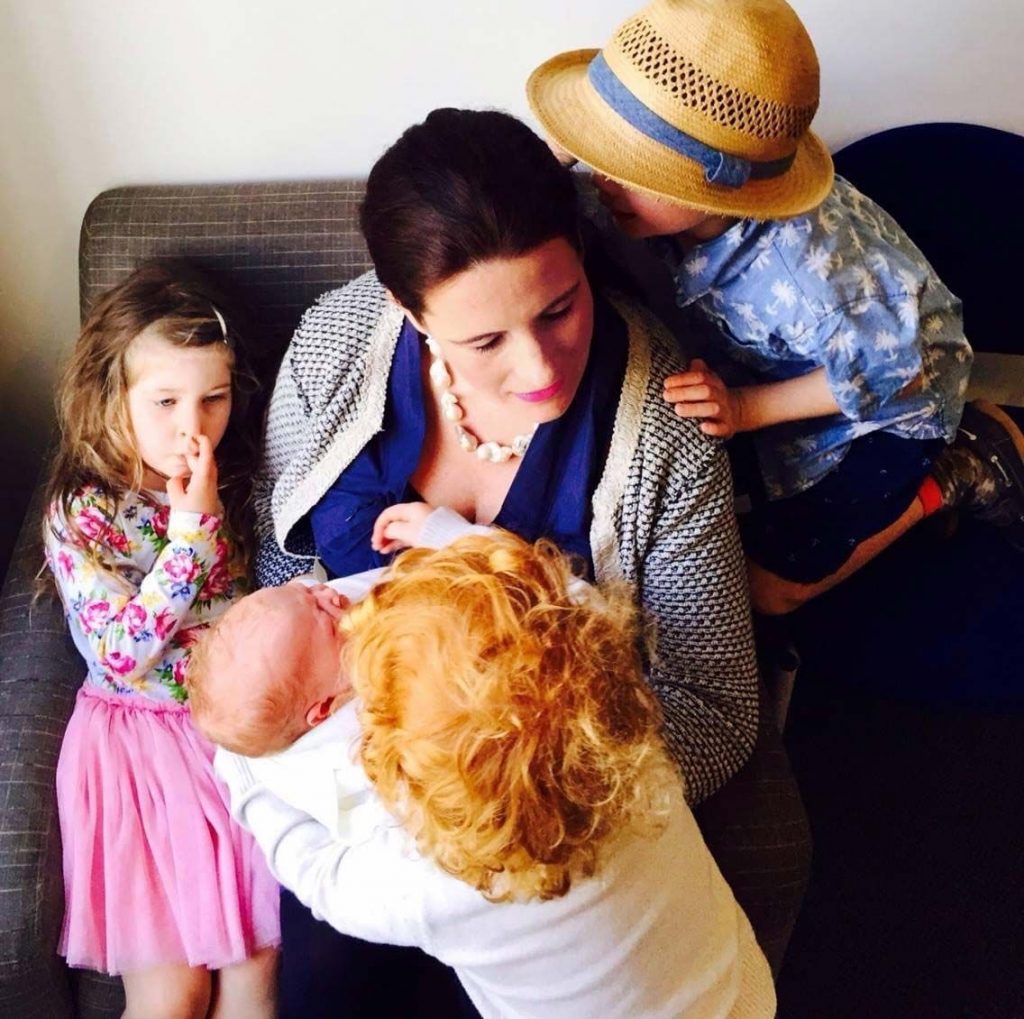 It's a segue, of sorts, into housing: who has it, who doesn't, and why. The week we chat, a Salvation Army report labelled New Zealand's lack of affordable, accessible housing a "catastrophe".
It's why Nicola lobbied hard for the housing portfolio and why, 10 minutes into our interview, I wonder if I'll be able to get her off the topic.
"Housing is one of the biggest issues facing us today and it's fundamental to so many challenges in our community. For example, one of the key drivers of poor educational achievement is families constantly having to move from one rental to another.
"A key driver of poor health outcomes is inadequate housing and not being able to put down roots that historically has been in home ownership or at least a sustainable long-term tenancy points to poor community engagement. When National left office there were more than 5000 people on the housing waiting list and now there are 25,000. So that's around 4000 kids being raised in motel rooms and you have to ask yourself, 'What kind of life are we setting these kids up for if they don't know where they'll be living from week to week?' ''
It's a drum she also bangs for "people my age and younger who are giving up on what has long been a core Kiwi aspiration – to own their own home".
"Four years ago, the average house price was six times the average income but now it's nine times. I think we'll see a lot of people who want to own their own home take their skills to Australia or the UK. We're going to have a vastly different community if we don't sort out housing." Last year Nicola partnered with Labour to introduce a bipartisan agreement aimed at breaking down barriers to housing supply by reforming the RMA and allowing dwellings of up to three storeys to be built in New Zealand's major cities without resource consent.
After Luxon took National's reins – amid vocal objections by heritage advocates and others – Willis back- pedalled slightly and now says she's keen to put forward amendments to give "more discretion" to local councils.
Her other plans include a rental housing bill, to provide high-quality, secure accommodation for tenants, similar to schemes in Europe and the US. Another person might have criticised the government for recently kicking that bill into touch, but Nicola isn't that person.
"You don't stop trying in politics. I will keep pushing and see if I can get it in a member's bill and make it part of National policy going into the next election. Because having a stable roof over our heads is a fundamental human right and part of the Kiwi belief in getting a fair go."
It would surprise precisely no one that Nicola is an overachiever, from a family filled with them: her father, James, is a lawyer and her mother, Shona, was a press gallery journalist whose photo her oldest daughter often passes on the way to the debating chamber. She has a younger sister, a doctor at Auckland's Starship Hospital, and a brother who works for Lion Nathan.
Hers wasn't a political home ("As a political journalist, Mum carefully protected her vote and we were never allowed to ask") and the prospect of Nicola joining the National Party seemed about as remote as travelling to the moon.
Politics came later, after an honours degree in English and a journalism diploma. "I realised that political journalism is what interested me. But that's a ladder you have to climb, which takes time."
Instead, she saw a role advertised in the then- National leader's office as part of the research team, writing speeches and providing policy advice, first for Bill English and later for John Key, whom she helped shepherd into the prime minister's chair.
When Nicola was pregnant with her second child, she was head-hunted to work for Fonterra and the family eventually moved to Auckland for five years.
"I'd written all these speeches for John saying business is the engine room of the economy but I hadn't worked in business. I needed to get out onto farms and in the business world to experience life outside of parliament."
But it turns out the pull of politics was too much and in 2017, Nicola defied her critics by running in Wellington Central, always a safe Labour seat.
"Everyone told me that your first time, you should run in a safe seat you can win easily but I'd seen too many politicians struggle with being away from their families and I knew I could only do this with family support. So we moved back to Wellington because my parents are a seven-minute drive from us. I couldn't do this job without their help."
She also credits her husband of 15 years whom, she says, has "always had the view that care-giving and managing a family is a set of responsibilities that should be divided according to circumstance and not gender".
"Duncan works part-time because I'm in such a demanding role. He would probably be leading an organisation by now but has made the sacrifice to step back from work. I'm sure there will be a time when I do the same for him."
Off the clock, Nicola mostly spends time with her family, takes bush walks and bakes. "I don't want you to get any Nigella ideas!
We do My Food Bag during the week but at weekends the kids love to bake so we'll make simple things such as banana cake and chocolate chip cookies, mainly so they can lick the spoon."
Like most of us, Nicola has days when juggling family and work feels too hard, days when she feels like throwing in the towel.
"We try to have a family movie night every Friday and some nights I'll be sitting there in my trackpants and will blank out because I'm so exhausted. But it doesn't take much to plug me back in. I truly care about making New Zealand a better place where people can be rewarded for their aspiration and have more choice about how they arrange their own lives. That's what keeps me going."