It's Valentine's Day this month, so once again I'd like you to join me on a polyamorous adventure where some of my favourite women get to do some my favourite men. Entirely musically, of course. Since introducing this slightly kinky kaupapa in last February's column I've been squirrelling away my favourite women-covering-men's-songs. The appeal of a cover version is the frisson generated by something that is both familiar and new, and a great cover is like a good long-term relationship: don't be boring, but don't be someone else either.
There's nothing like the unexpected connection to keep the spark alive, so let's start the playlist with Etta James nicely roughing up that buttoned-down white boy Glenn Miller like he didn't know he needed. At Last, as Glenn might have sighed afterwards. Indeed, sometimes a chanteuse is so enamoured of a man's songs she insists he give her one immediately. So it was with the eternally fabulous Nico and her then-unknown-toyboy Jackson Browne's These Days. While plenty of others had their way with the handsome Browne's impressively large oeuvre in later years, nobody did him better. Meanwhile Nico's goth step-daughter Siouxsie Sioux takes The Beatles down to the basement on a leash and gives Dear Prudence a proper seeing-to. Likewise, The Shacks bassist/singer Shannon Wise makes Tommy James and the Shondells hush their shouty mouths with her breathless Crimson and Clover.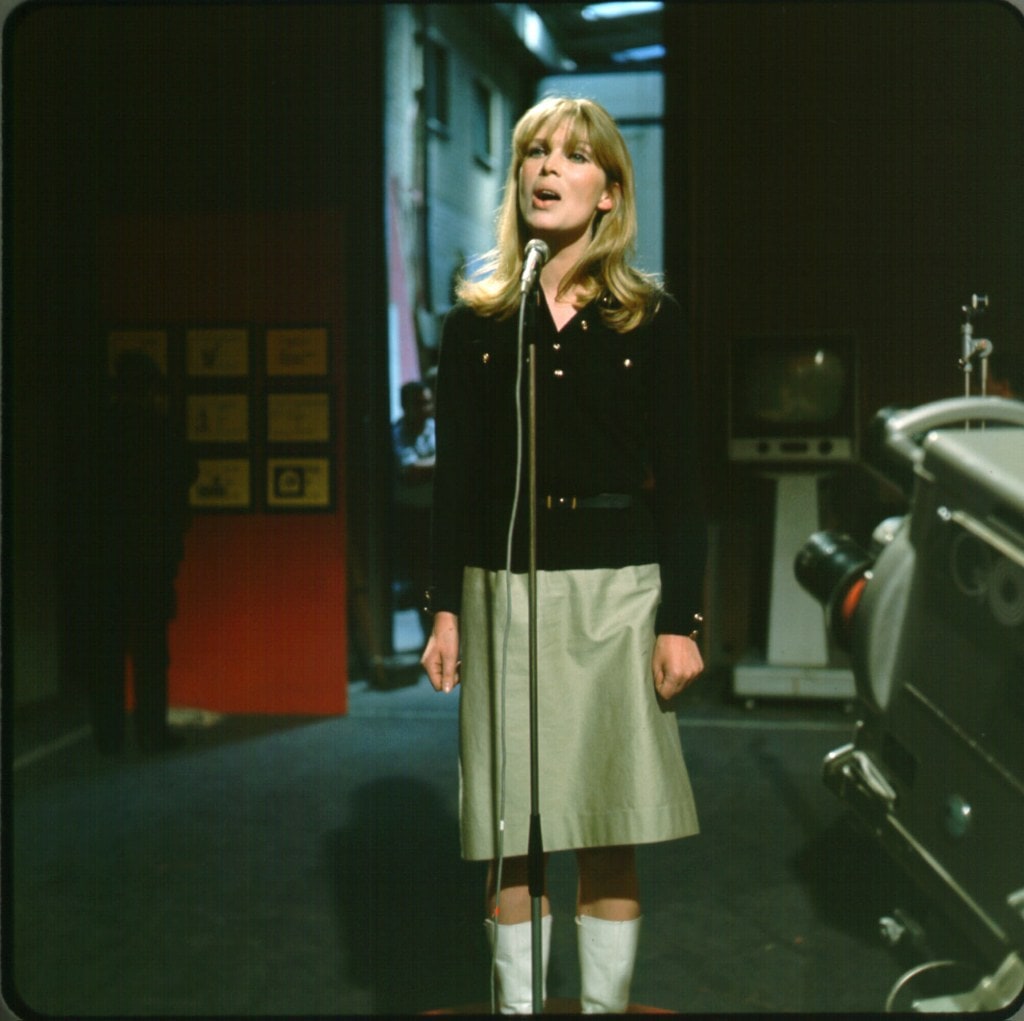 In cover versions, as in real life, women usually find themselves doing the emotional labour in a relationship. Steely Dan can come off as the classic cold and distant type, and some women do find this a turnoff. However the Pointer Sisters clearly enjoy their Dirty Work, wiping away the shame and self-loathing of the original. And London's Lou Hayter teaches these two uptight studio snobs how to dance by giving Time Out Of Mind the off-kilter electro-pop treatment, complete with my favourite handclaps. It takes Sharon Van Etten armed with Shovels & Rope to break into Brian Wilson's In My Room, while Rickie Lee Jones makes a jazz-beau out of Jimi Hendrix with her Up From The Skies. Cassandra Wilson lays a velvety hush over Neil Young's Harvest Moon, and in a fertile cross-cultural liaison Tūhoe singer/songwriter Whirimako Black gently yet firmly inserts te reo Māori into the Ray Charles classic Georgia on My Mind.
Sometimes cover versions are less like songs and more like seances, summoning ghostly loves lost. Song To The Siren from 1967 has endured years beyond its creator Tim Buckley, who also did the worst version of it. While it's been covered by everyone from Bryan Ferry to Sinead O'Connor, the version on this month's playlist remains the best – half a million records can't be wrong. And its back story is just as poignant as the tune. This Mortal Coil featured Elizabeth Fraser of Cocteau Twins, who years after this cover's success had a relationship with Tim Buckley's son Jeff which is far too depressing to go into. (Dear reader, he died). Speaking of the beloved, troubled, Irish one, Sinéad O'Connor, accompanied just by an acoustic guitar, conjures the equally troubled wraith of Kurt Cobain as she breathes out Nirvana's All Apologies. Meanwhile, Nina Simone leans into the poetry of Leonard Cohen's Suzanne, using all her interpretive voodoo to produce something so beautiful I have to listen to it lying down. First sung in 1966 by folk muse Judy Collins, Suzanne was described by Richard Goldstein in The Village Voice in 1967 as a song "of love and torment powerful enough to be a fairy tale". Perfect for Valentine's Day!
The Clash's Train In Vain was originally unlisted on London Calling as it was recorded after the cover sleeve was printed, but it went on to be the biggest track on the album. Writer Mick Jones is coy about the title but his girlfriend at the time, Viv Albertine of punk band The Slits, insists that he'd catch the train to her place and she'd refuse to let him in (he probably needed a wash). Annie Lennox isn't the first person you'd expect to cover a Clash song, but she strips the song back to an elegant groove and her voice is all rich, liquid honey – combine that with a gospel choir and you have quite a different song. Meanwhile, some song choices make perfect sense – Miriam Makeba's years of civil rights activism in South Africa point the way to her covering Buffalo Springfield's There's Something Happening Here.
My special Valentine's Day gift to you is the triple threat of expert song interpreter Bedouine, alongside indie fixtures Waxahatchee and Hurray For The Riff Raff, covering Thirteen by the famous-for-not-being-famous cult band Big Star. If only it was longer, a common lament. The Bangles were early cheerleaders of the Big Star revival and in 1986 released this faithful version of September Gurls alongside their breakthrough cover of Prince's Manic Monday (completists can look up 2022's To All The Men…Pt 1 playlist on Spotify).
My special Valentine's Day gift to myself is to include a couple of covers that gladden my bogan heart – Eilen Jewell absolutely nails her cover of Creedence Clearwater Revival's Green River, while Sarah Blasko takes kid gloves to the Cold Chisel masterpiece Flame Trees. I'll raise a schooner of Carlton Draught to that, maybe I'll get lucky later.
It's a young woman's game to care about Valentine's Day, and this old boiler would rather have a new lemon tree for the garden than a bunch of hothouse roses. Like love, and a good cover song, it's nice to see something grow rather than watch it dry up and blow away. Inevitably a Valentine's tribute will wilt or be eaten (choose carefully), but these songs will endure. Mwah.
PHOTOGRAPHY: GETTY