Get your listening ears on and settle in to the sweet sounds of these song legends.
There's a strange thing that happens at your first concert – you feel the music in your body. Wide-eyed, you turn to your neighbour/new best friend in the audience, hand on chest – "FEEL THIS!".
The physical experience of the sound comes as a surprise when you've really come for fellowship and validation, to animate your private relationship with that artist and to steep yourself in the emotions of a loving audience. The maturing music fan comes to share the same oxygen as that stranger you used to love with a chemical intensity, to see them with your naked eyeballs and to hear the timbre of their voice in an open space.
A good music documentary will capture the microbiome of fandom and spread it like spores on the wind. It challenges a fan's love by showing the artist in extremis or in the bathroom. If all goes well the initially sceptical may glimpse the end credits through tears.
Like this woman watching the Dolly Parton doco Here I Am (Netflix).
It's obvious from family photos and home movies that the young Dolly is a radiant being. This winning personality finds her expression in songwriting, but there's a fiery intent that shapes Dolly the business woman. She quickly outgrows the paternalistic constraints of country legend Porter Wagoner and telegraphs this change in the song Your Old Handyman. It's like an out-of-office reply to his steady stream of "pretty little lady, beautiful little blonde" – "Your woman is getting tired of being your handyman". She says no to Elvis, she negotiates her way into a Grammy-nominated theme song for the movie 9 to 5 and her philanthropy is well-documented.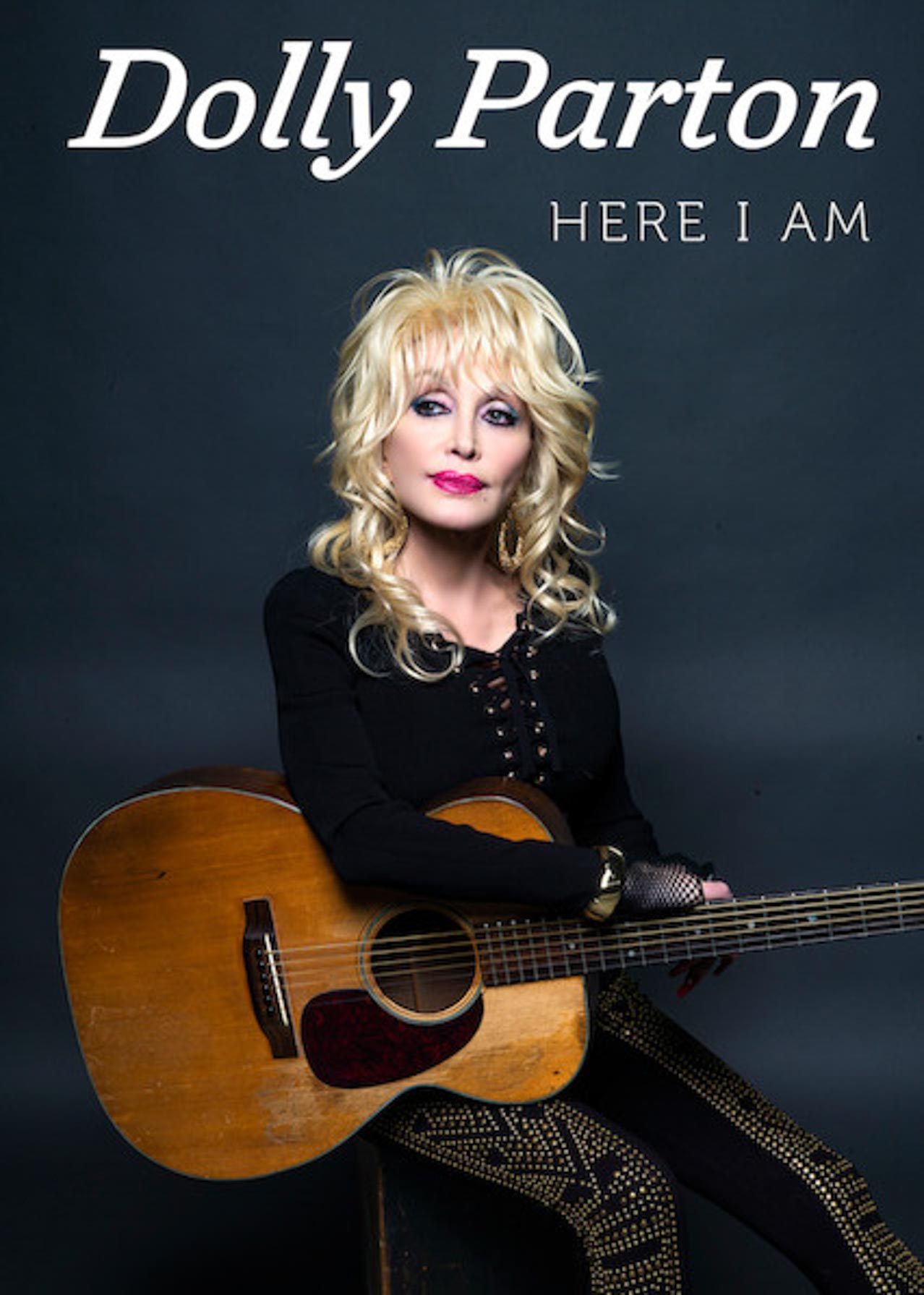 Here I Am's concert footage is a technicolour sampler of wigs, tassles, eye make-up, and sequins – so far, so Dolly. But, there's some great interstitial pieces from band members and musicologists that whip the veil off the caricature. Ms Parton's art has an emotional and social awareness that gets lost in the focus on the boobs, the jokes and the cheese. Her fanbase is huge and defies a neat description. Scenes from Studio 54 find her among her LGBTQI+ audience – talking about her fans in the drag community, she states "they don't come to see me being me – they come to see me being them". Cut to the Grand Ole Opry where it's about as trad-country as you can get. The hallowed aisles are running with tears and the mainly white, straight, middle-aged crowd sways with emotion as it mouths along to that bank-rupturing behemoth I Will Always Love You. Ms Parton has range and I am here for it.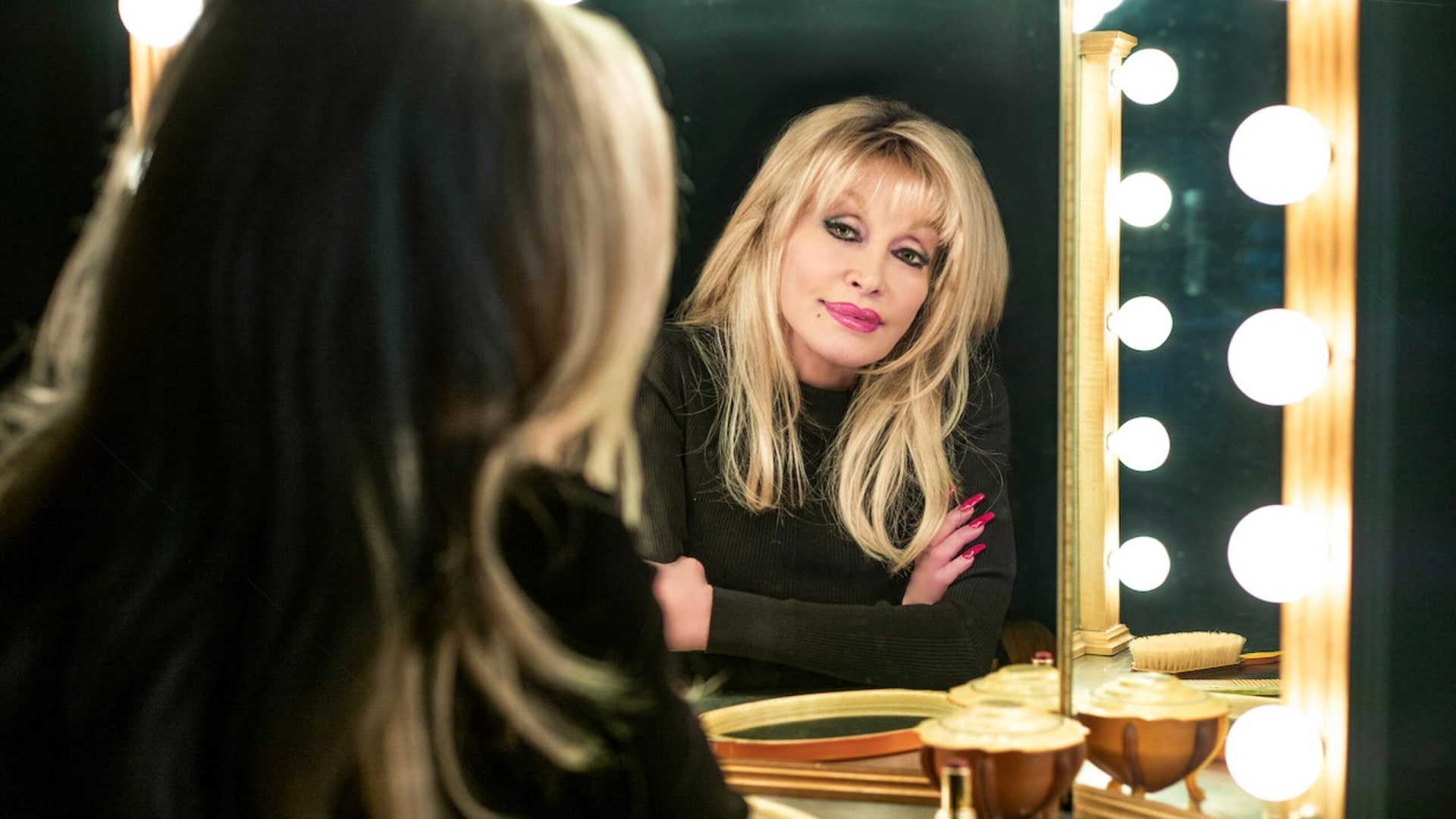 At the same time, but in a parallel universe, Tina Turner was clawing her way onto the world stage. In Tina (Apple +), this 40-year metamorphosis takes place over two hours of incredible footage and interviews. The performances from the '60s and '70s are electrifying, all thrashing hair, muscular choreography and wild hemlines, but there's Ike Turner's brooding threat of violence hanging over the whole thing. Tina is a force of nature and this bears her forward – from abandoned child to beaten wife to solo mother to grafting Vegas cabaret act to global superstar. The abusive origin story almost overshadows her and she chaffs in press interviews, elegantly and politely refusing to constantly relive the trauma. The later concerts, showing her "standing on top of the music" are triumphant and joyful, but the '60s footage shows that rare physicality – unvarnished and real. Present day.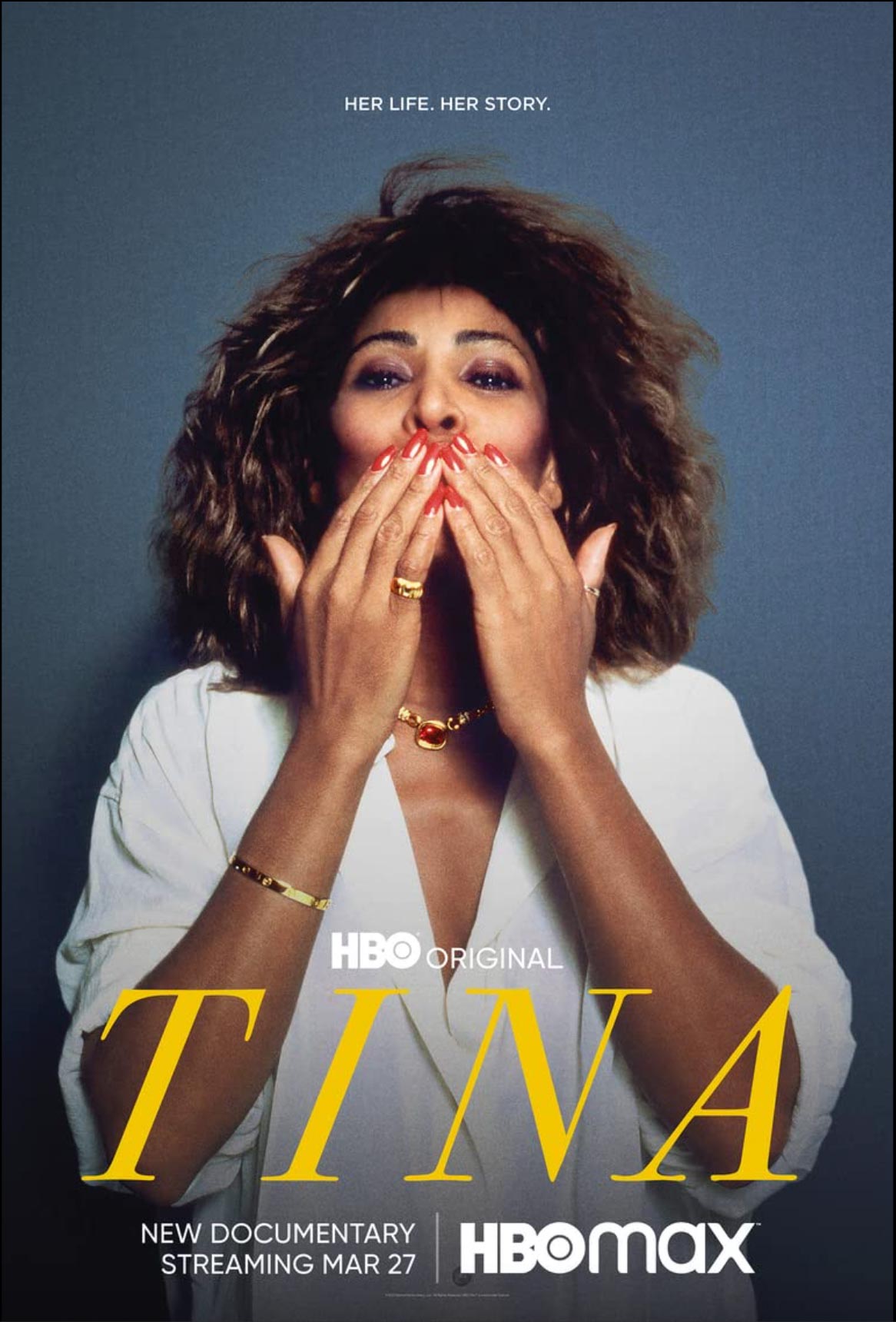 Tina Turner is physically changed by recent illnesses (a kidney transplant, a stroke) and it's hard not to see Tina as a fond goodbye, orchestrated by our star to set the record straight as she blows us a kiss.
Get Back (Disney +) is Peter Jackson's monumental three-part chronicle of the final chapter of The Beatles as they attempt to write and rehearse an album to be live-recorded in concert. At nearly eight hours it's a long haul – Jackson winnowed away mountain of raw footage and the result is fascinating.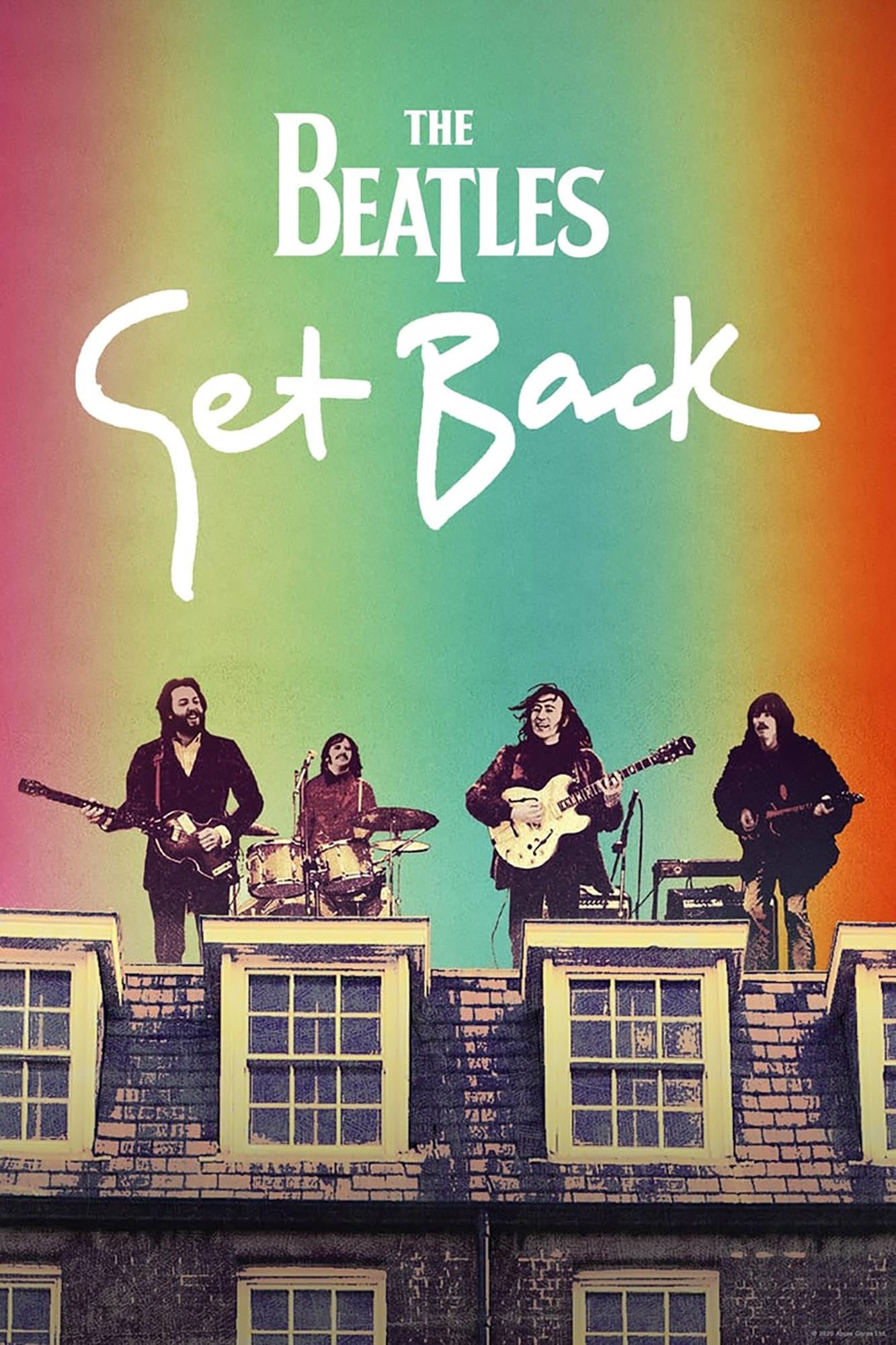 Beatles superfans (à la Jackson) will revel in the minutiae of band dynamics, fraternally joyful and fractious, but the standard Beatles fan (most humans with a pulse) will just love being in the room as the songs evolve. The gloriously restored footage shows the songwriting process running aground amid simmering resentments while the band drink tea, eat toast and smoke and smoke and smoke. Then comes the moment when a melody springs forth fully-formed – witness Paul, George and Ringo ("Lennon is late again" says Paul) huddled together jamming the unmistakeable backbone of Get Back. It's a stark illustration of collective genius, but in particular of McCartney's disciplined wielding of talent.
It's amazing to see them hear – for the first time – a melody that the intervening 52 years has inscribed on a stone tablet. Jackson rewards our time commitment by including the resulting concert in its entirety. Sheer joy sweeps away the chaos of setting up, the drudgery of rehearsals and the obvious discord that haunted the preceding weeks. The cameras pull back and we see the band as a unit – telepathic, in love, in concert (in all senses of the word). As a passerby says in the street below, "Well. It's The Beatles, innit."
Billie Eilish has done a lot of her own record keeping, like any other 20-year-old you might know, on her phone. In The World's A Little Blurry (Apple +) filmmaker RJ Cutler is not trying to convince you – it is taken as a fact that Billie's a phenomenon and you should accept the word of her millions of fans.
They line the streets and scream her name, show her their tattoos and tell her that she saved their life. They are the superpower that sustains her. She's followed for a year – into her bedroom, backstage, in the grip of Tourette's tics and as the rigours of touring ravage her body. It is a bizarrely normal and abnormal life – she gets equal pleasure from meeting Katy Perry and passing her driving test.
The documentary is a study of fandom and chronicles a mentorship developing between Billie Eilish and her tween obsession, Justin Bieber. A tear fell from my cynical eye at the sight of Billie coming undone when she first meets JB. The megastar wraps his arms around her; this is not a normal teenage life and he has lived it already. In a text he tells her "You carry a heavy calling", and then we ALL cry.