From tending beehives and vege gardens to creating their own composting system, the students at this Enviroschool in the Hawke's Bay are developing life skills in sustainability.
Sending your child to school knowing that their day will probably involve putting on a bee suit and tending to the school beehives, planting some trees they've grown from seed into local native bush or collecting eggs from under a school chicken might be a dream for many parents. For Sherwood School parents, it's a reality.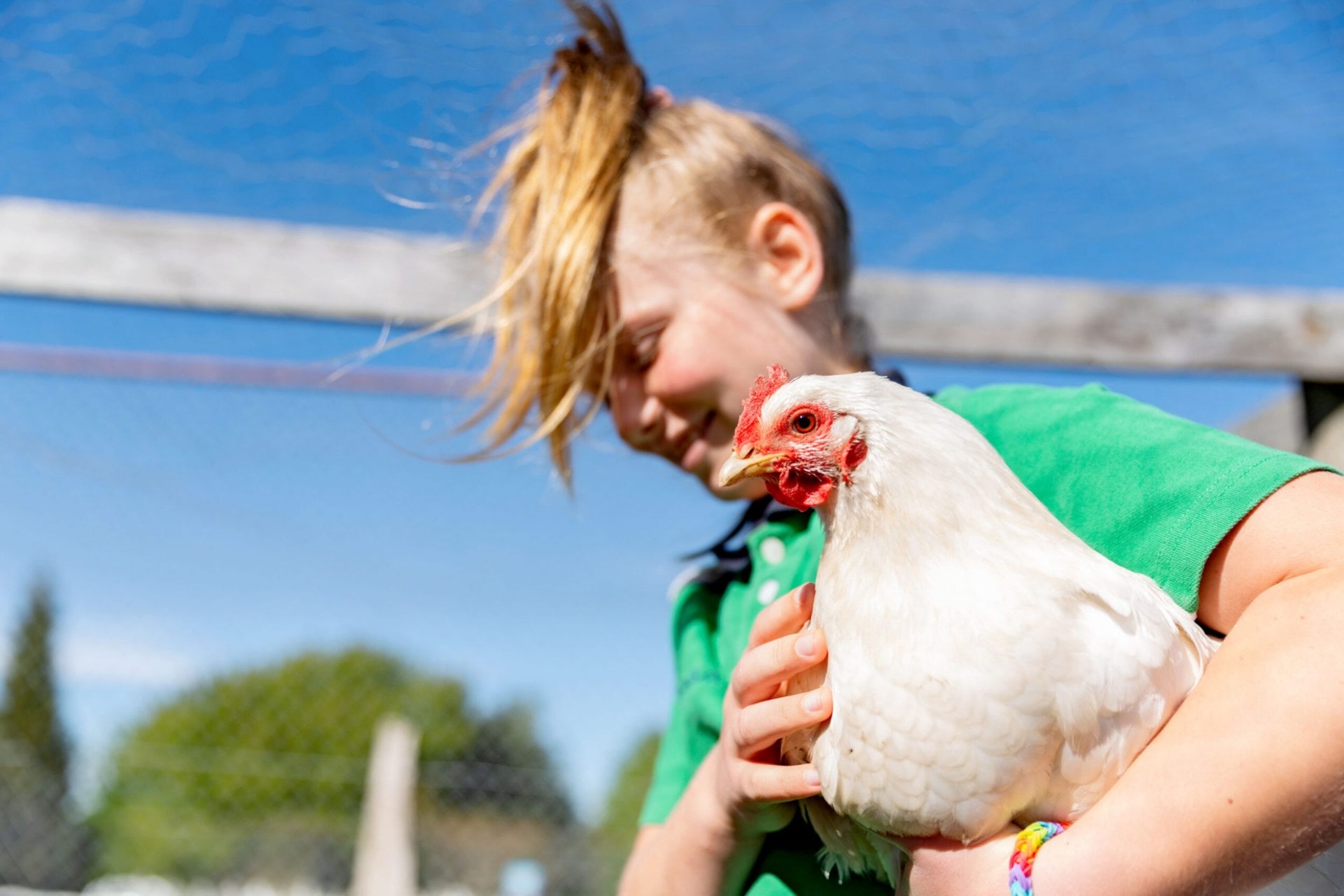 The tiny school on Makaretu Road in Ashley Clinton, Hawke's Bay, has some of the most exquisite views of the Ruahine Range, but more importantly it's an Enviroschool from start to finish – a school that embraces sustainability and makes it part of how it operates.
"Everything we do is led by the students," says principal Christine Morrison. "They propose an idea, then do the research regarding costings and quotes before it's voted on. They wanted to raise pigs and did all the maths around fencing an area, and worked out it wasn't viable. It's all about real-life learning."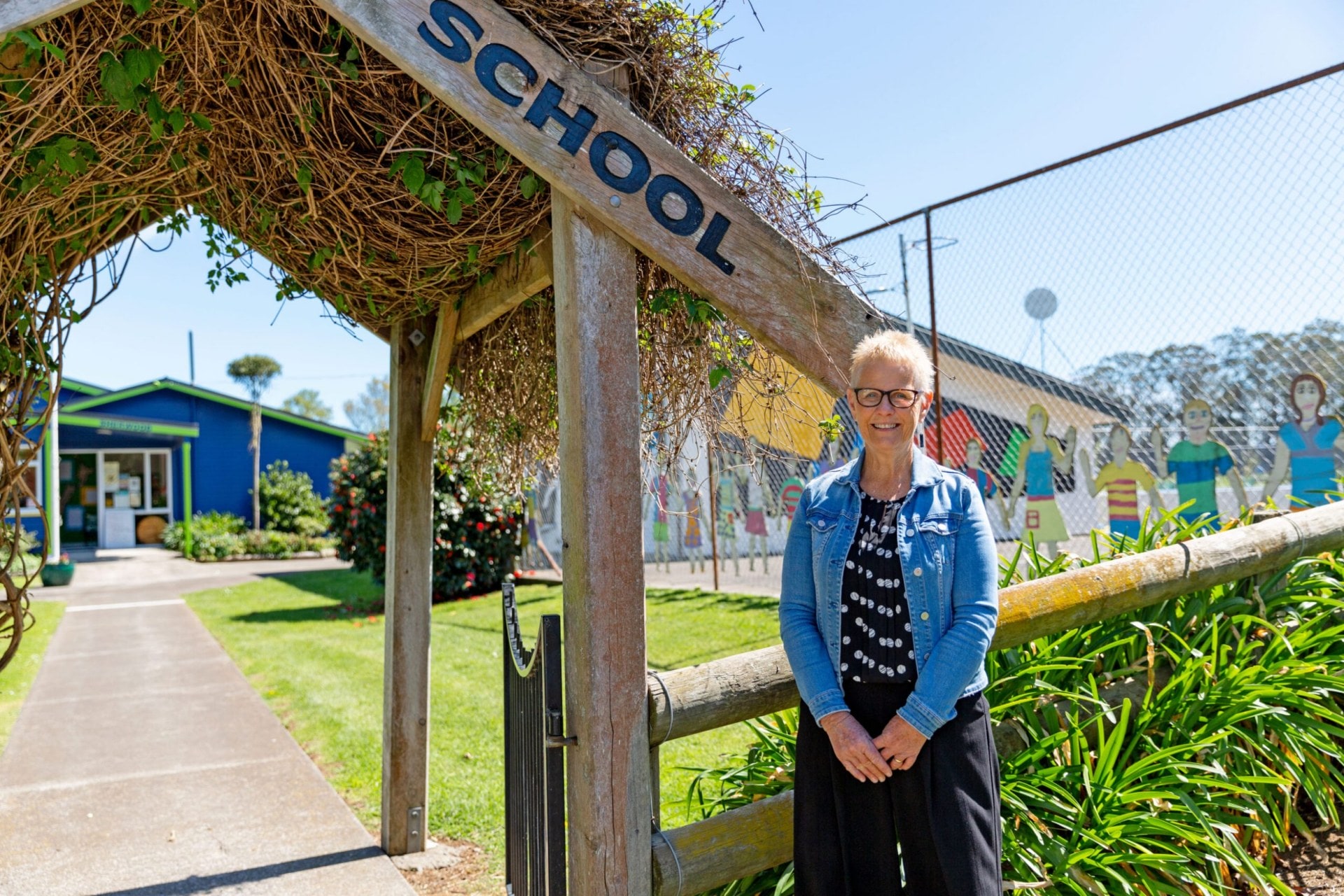 So far, the 24 children from Year 1 to Year 8 have planned and managed beehives, which gave them honey they poured into jars and made labels for, then proudly took home.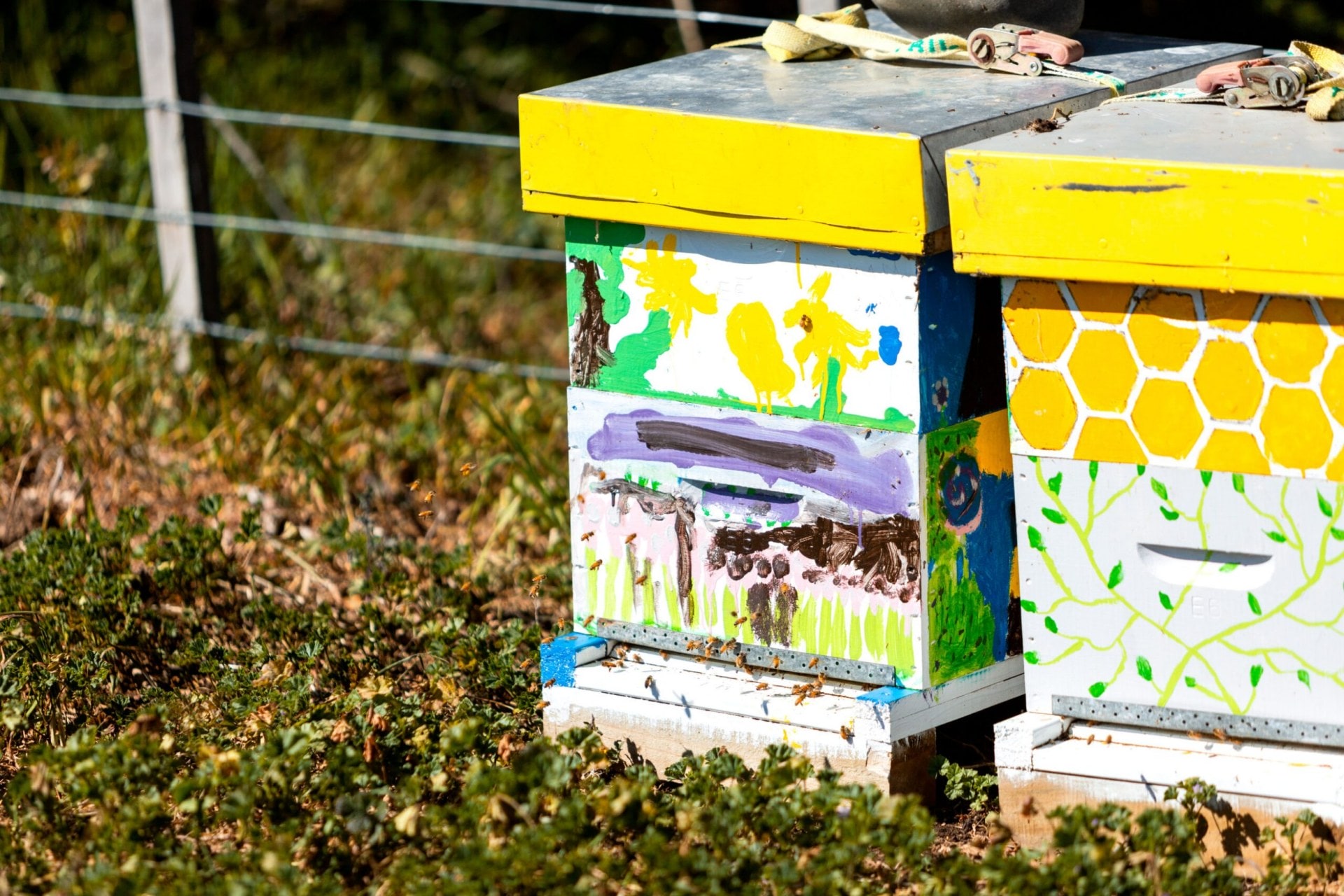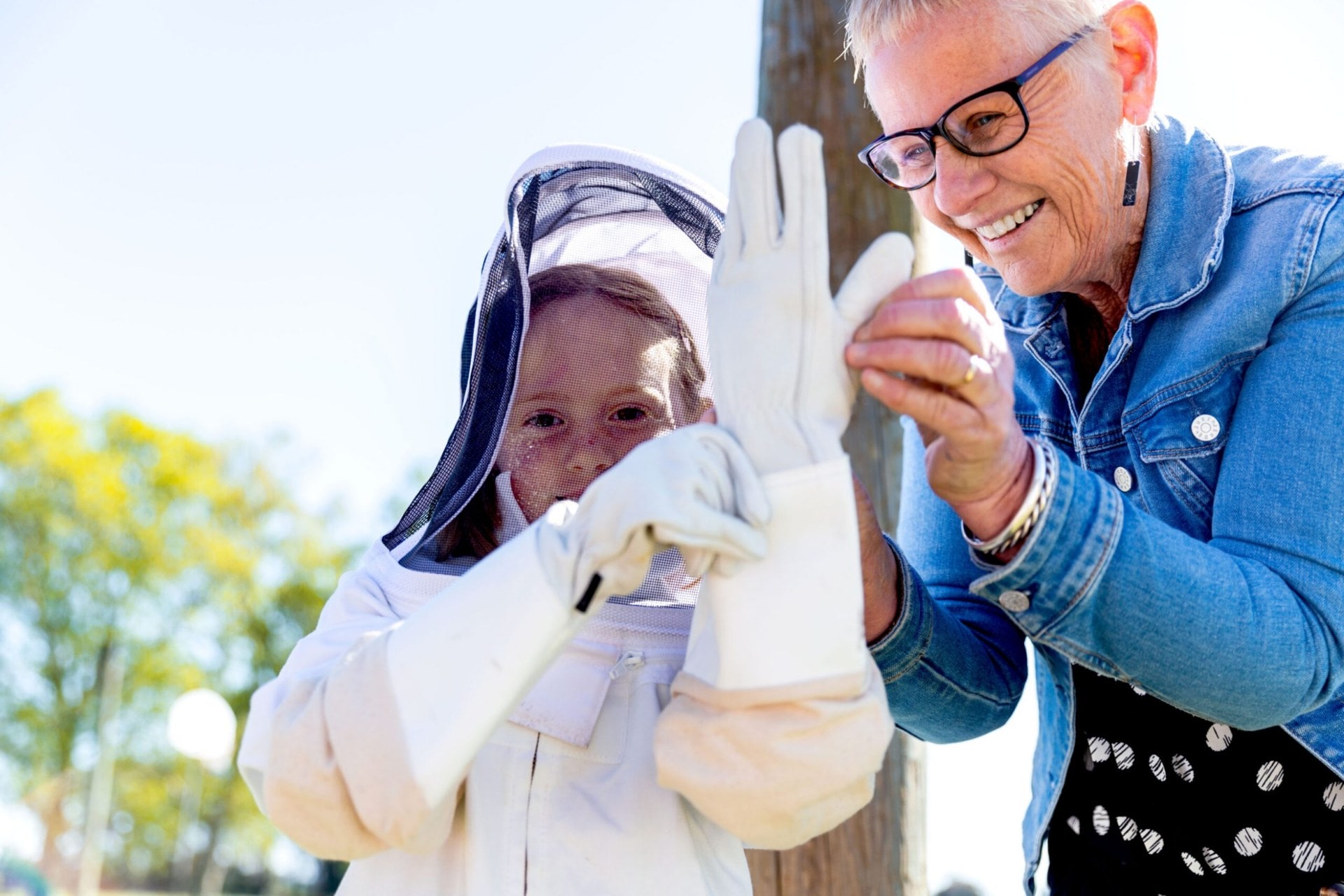 They have a shade house in which they germinate seeds they've collected from the local bush – they grow the seeds into seedlings, then return the young trees to the bush to help it regenerate. This year they planted 300 trees.
They have a vege garden, orchard and chickens, as well as a composting system they designed and built themselves. Then there's the worm farm and the recycling system, and right now they're building a new playing area using recycled materials that didn't cost them a thing. "They planned it themselves and it's a big, friendly area or 'BFA'," says Christine. "It's a place for free, imaginative play, where they develop cognitive and social skills."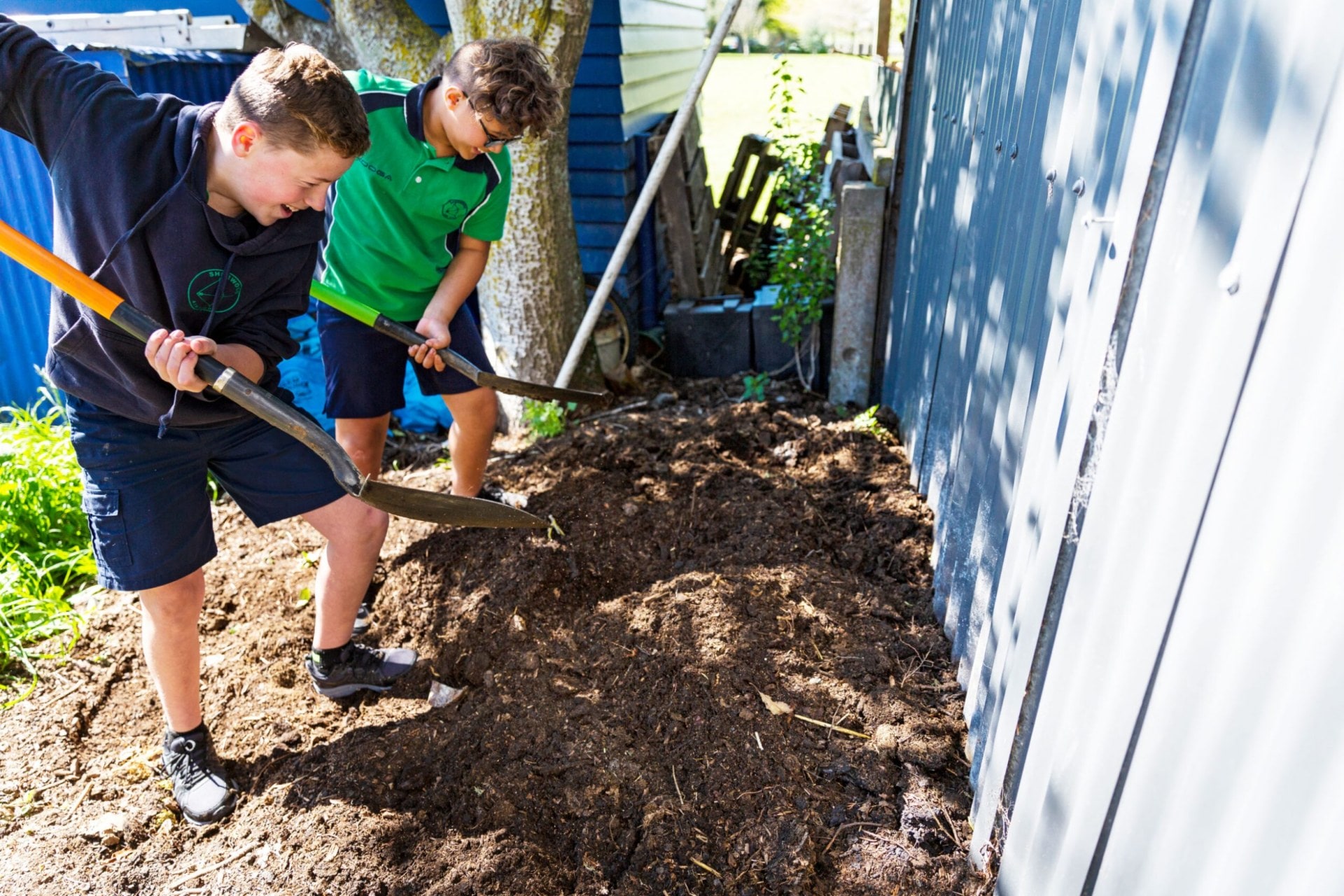 "They have plans to include a fire pit so we can all sit around it one day and toast marshmallows. The playground promotes sustainability by showing how you can reuse things, and it's an amazingly creative space because the kids designed it."
Everyday sustainability Christine came to the school in 2016, but before that she spent three-and-a-half years working as a sustainability adviser for schools. She was part of a team of 25 advisers who were strong, passionate experts with a lot of knowledge and helped schools develop sustainable practices.
Unfortunately, all that went down the tubes at the end of 2009 when the funding was stopped, but the passion stayed with Christine and she's been determined to integrate sustainability into every school she's worked at since.
Many teachers are interested in getting these initiatives into their schools, but they're just too busy. So the only way to really get it going is to integrate it into the curriculum and make it part of the day-to-day life of the school, not just something that you do on Wednesday afternoons.
The children at Sherwood School are in charge of the recycling and have completely removed the need to send rubbish to landfill. "They decided they wanted to reduce that rubbish and gradually got it down from the bin being collected once a week to once a month – and now it's not collected at all," says Christine. "The kids worked out how to do that."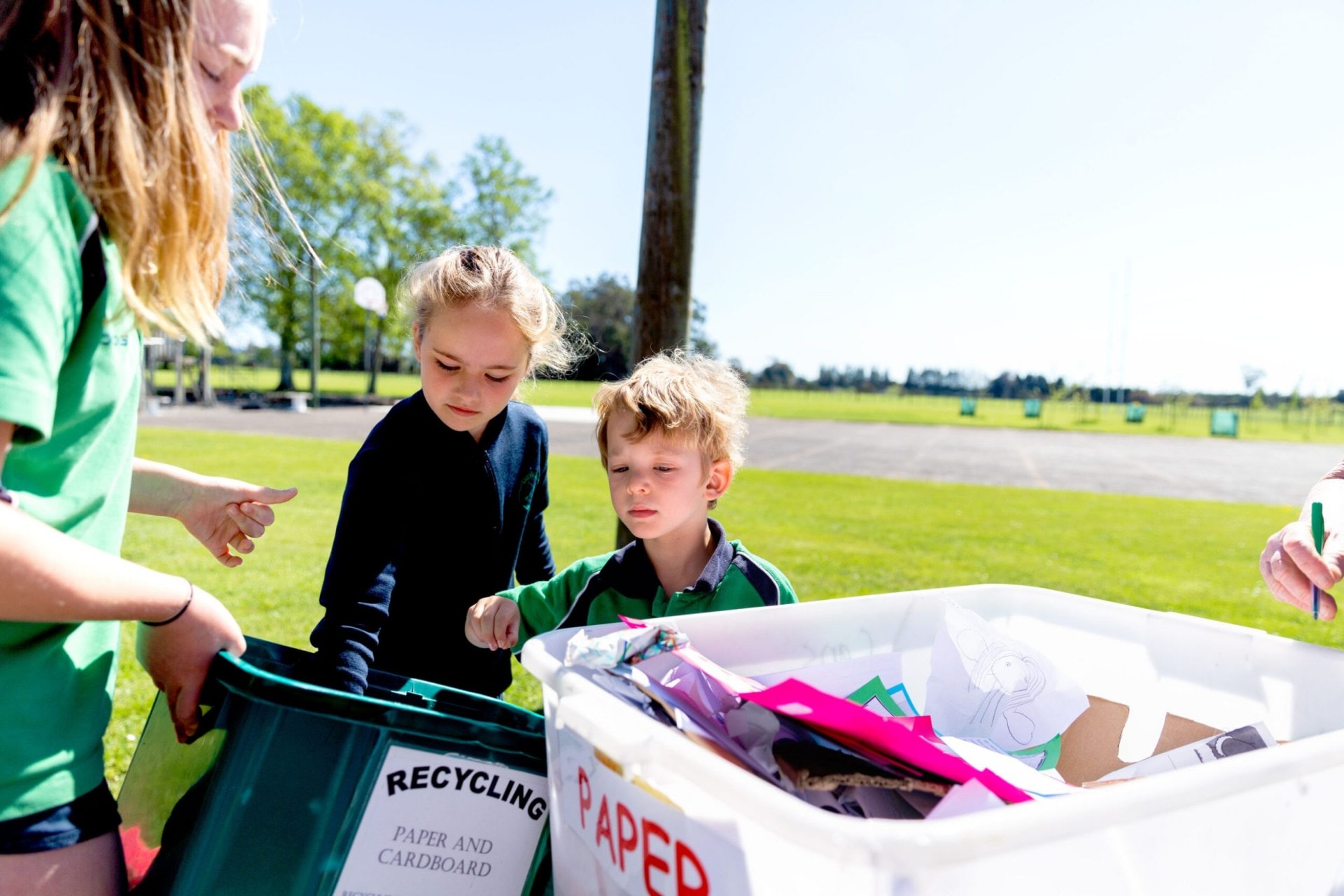 The students also report to the school board because their sustainability work is part of the school charter. "That's an indication of how much this work is supported by the community," says Christine.
Baby steps
Most of the children at Sherwood School come from farming families and are now taking new ideas and initiatives home with them. "One of the things the kids want to do in the future is a pay-it-forward food store, where they bring in surplus food from the farms and people can stop and take it if they need it."
None of the green initiatives at the school is government funded, though Christine does put some money in the school budget under the category of "inquiry learning". "If we do need to purchase things specifically for our Enviro stuff, it'll come out of that budget, which is very small," she says. "A lot of stuff comes from the community. We needed lime for our paths in the new play area and one of the dads was getting lime for his farm, so he just added a bit more to his order and dropped it off." The seven bee suits the children share for tending the beehives were obtained through a grant.
Christine encourages any school that wants to become an Enviroschool to begin small. "I think it's important to take baby steps and choose a really good place to start," she says. "Every school has waste, so you can use that. Look at what's happening to it at the moment. How much? What is it? Where does it go? Are you recycling food waste? Take your kids to the nearest landfill and show them.
"One of the first things you can do is a waste audit. You get out some tarpaulins and tip all the rubbish onto them, then at the end of the week you sort it out, weight it, graph it and then you can start from there."Christine says that when Sherwood School did this audit, they realised that the bulk of their waste was paper towels, so the kids designed a compost system and made it out of pallets donated by the local Farmlands store. Now they have four compost bins dealing with all those paper towels.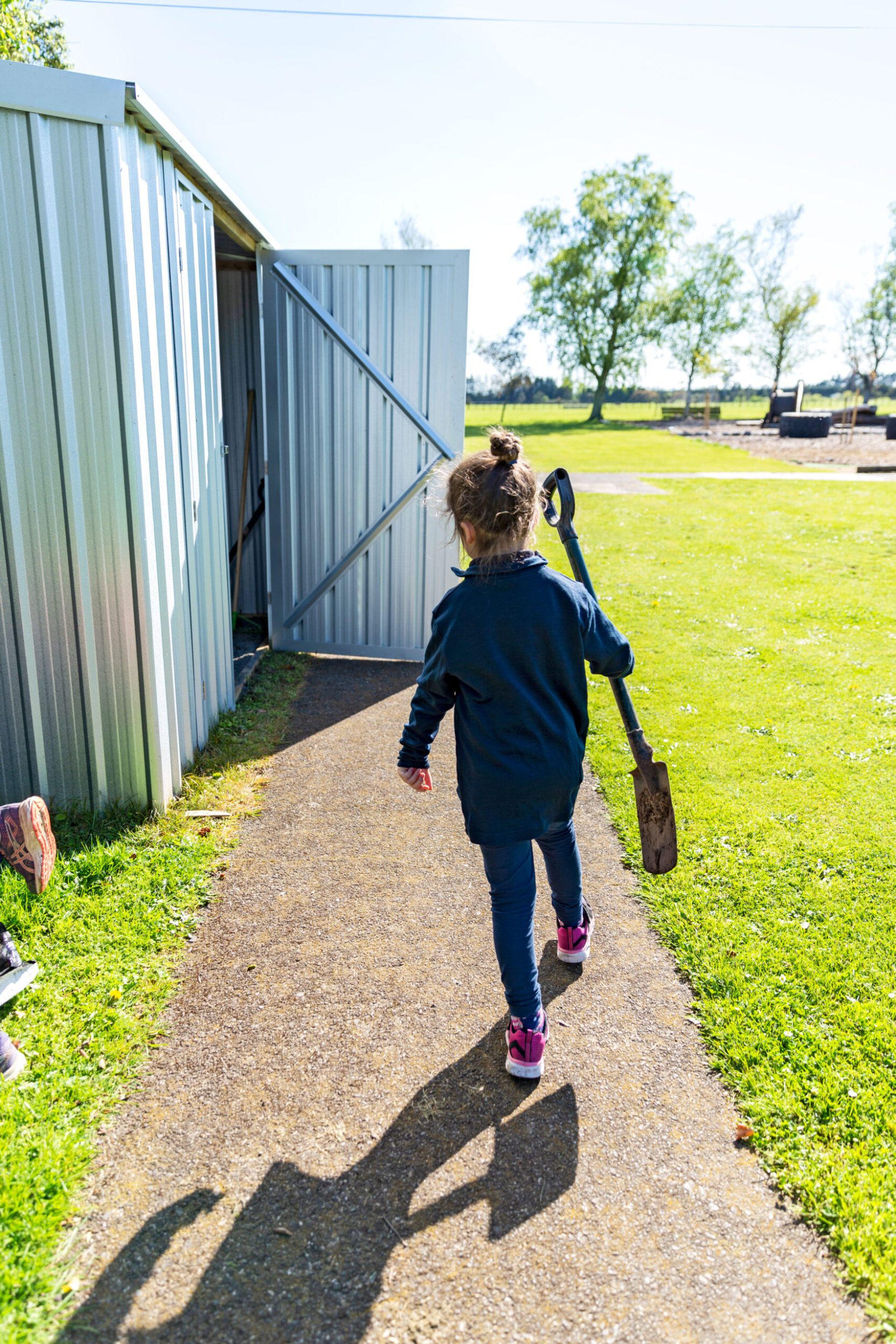 It's hard to imagine any child not wanting to turn up to Sherwood School, with its colourful buildings and atmosphere of a village farm. Their parents know that while their children are getting a traditional education according to the curriculum, they're also developing life skills in sustainability that they'll take with them when they leave.