Put nature on display alongside your other personal treasures with #plantshelfie. This is how to arrange your plants to showcase your style.
Some of the most amazing and stylish green homes out there have a few common themes. One is the idea of creating a space to position your plants higher up in the room, whether on a shelf or another surface.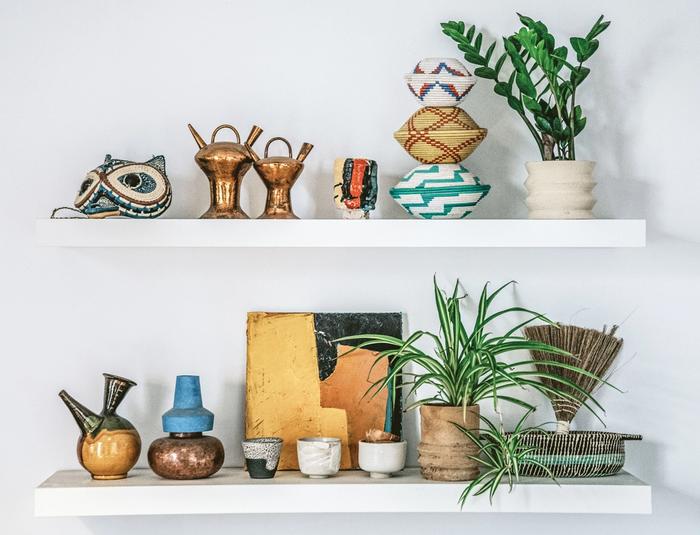 Add a splash of greenery to a shelf of art and collectables – here, a ZZ plant (Zamioculcas zamiifolia) and a spider plant (Chlorophytum comosum) mix things up.
This way of styling is creating "plant shelfies". It's about finding cool ways to arrange plants on shelves, and it can be plants mixed with books, precious knick-knacks and treasures, or it can just be a complete shelf dedicated to celebrating greenery.
What makes creating a shelf like this special is that it gives you the opportunity to display your plants like the works of art they are.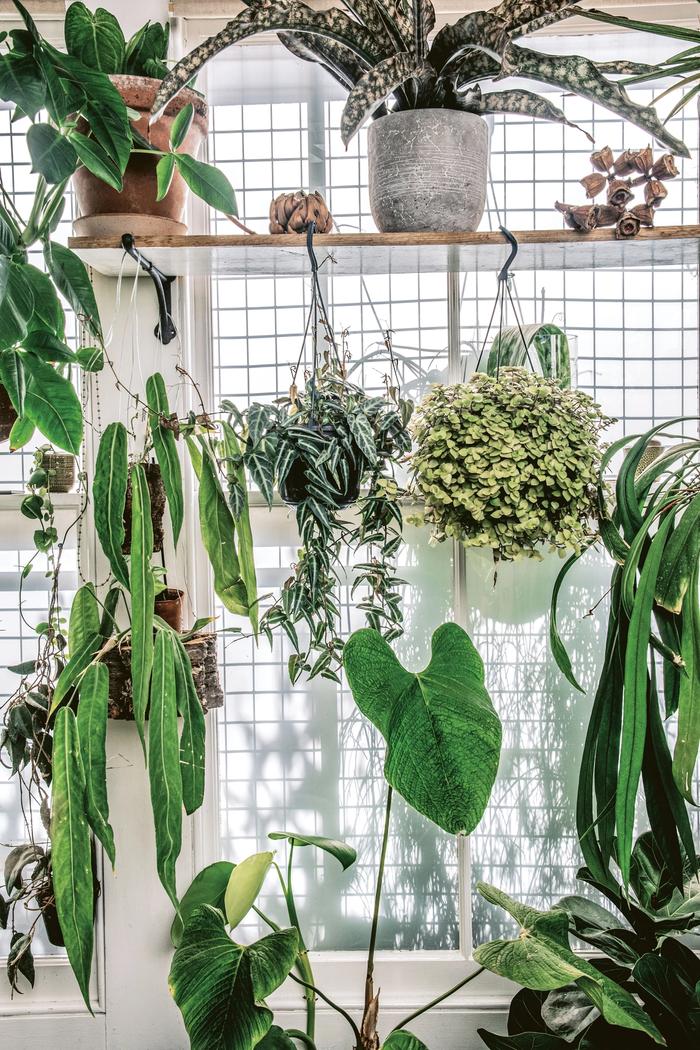 Or give your plants all the attention. In this case the glory goes to a Sansevieria kirkii snake plant (top shelf) and cascading Alocasia 'Bambino' and Anthurium pallidiflorum (middle shelf).
In most cases, plant shelves are created with smaller varieties of plants. It's the smaller size of these plants that makes styling them on a bookshelf so interesting and cool, and it allows you to have a good number displayed in one place.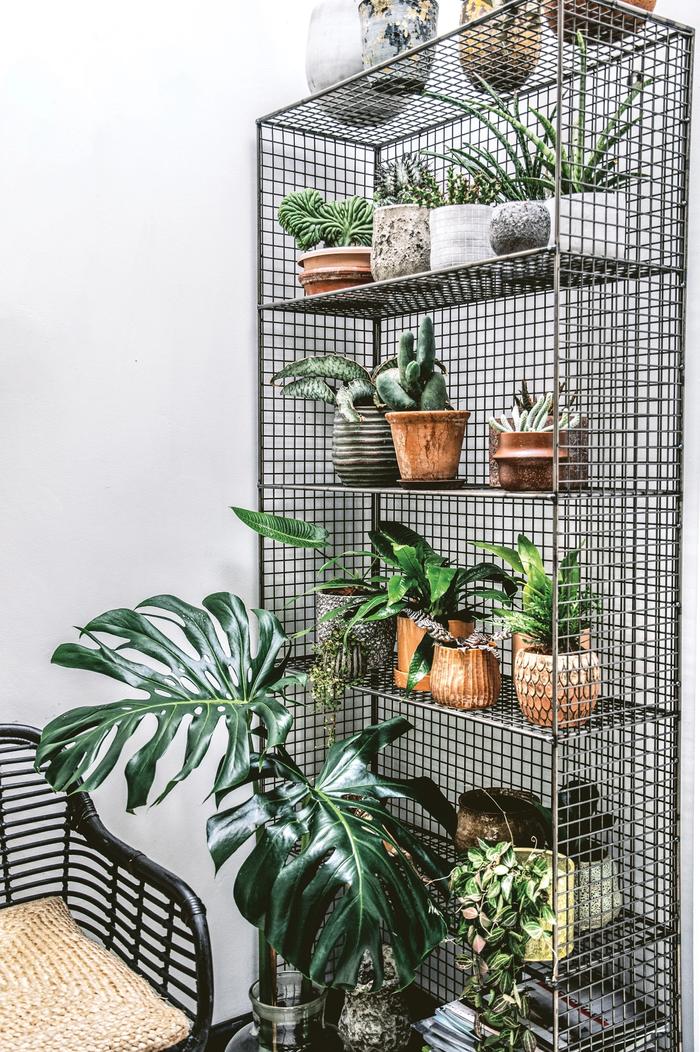 A shelf of plants spilling onto the floor brings lushness into a London office.
There are added benefits to creating plant shelves. For one thing, you're able to raise your plants off the floor, keeping them out of the way of foot traffic. Another benefit is that if you have a charismatic cat or a problematic pup, placing your plants on shelves will keep them from getting into a bad situation and killing the plants or possibly harming themselves.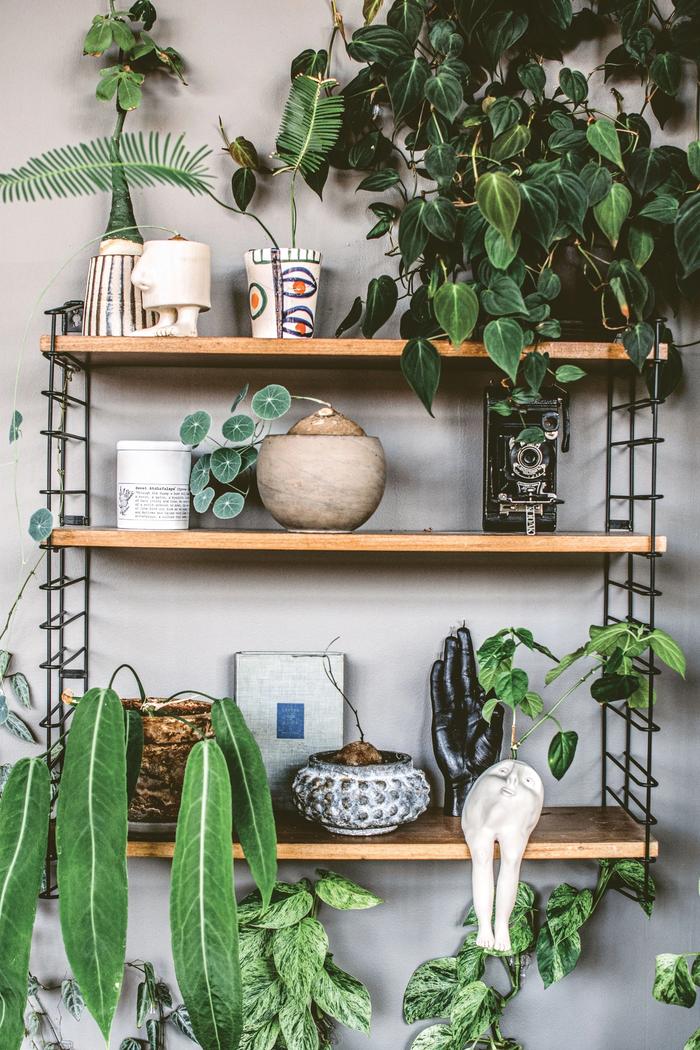 A heart-leaf philodendron (Philodendron scandens), an Anthurium pallidiflorum and a Stephania erecta.
Plant shelfie styling is one of the most creative ways to show off your individuality and passion for greenery. There are so many different types of small planters out there, including beautiful handcrafted ceramic styles, so being able to find a variety and start a collection is just as much a way of exploring your passions as collecting vintage records, glassware or art. Creating a space like this isn't something that is difficult, but it does require being able to reach all of the plants on your shelf so that the care process is made easy and seamless.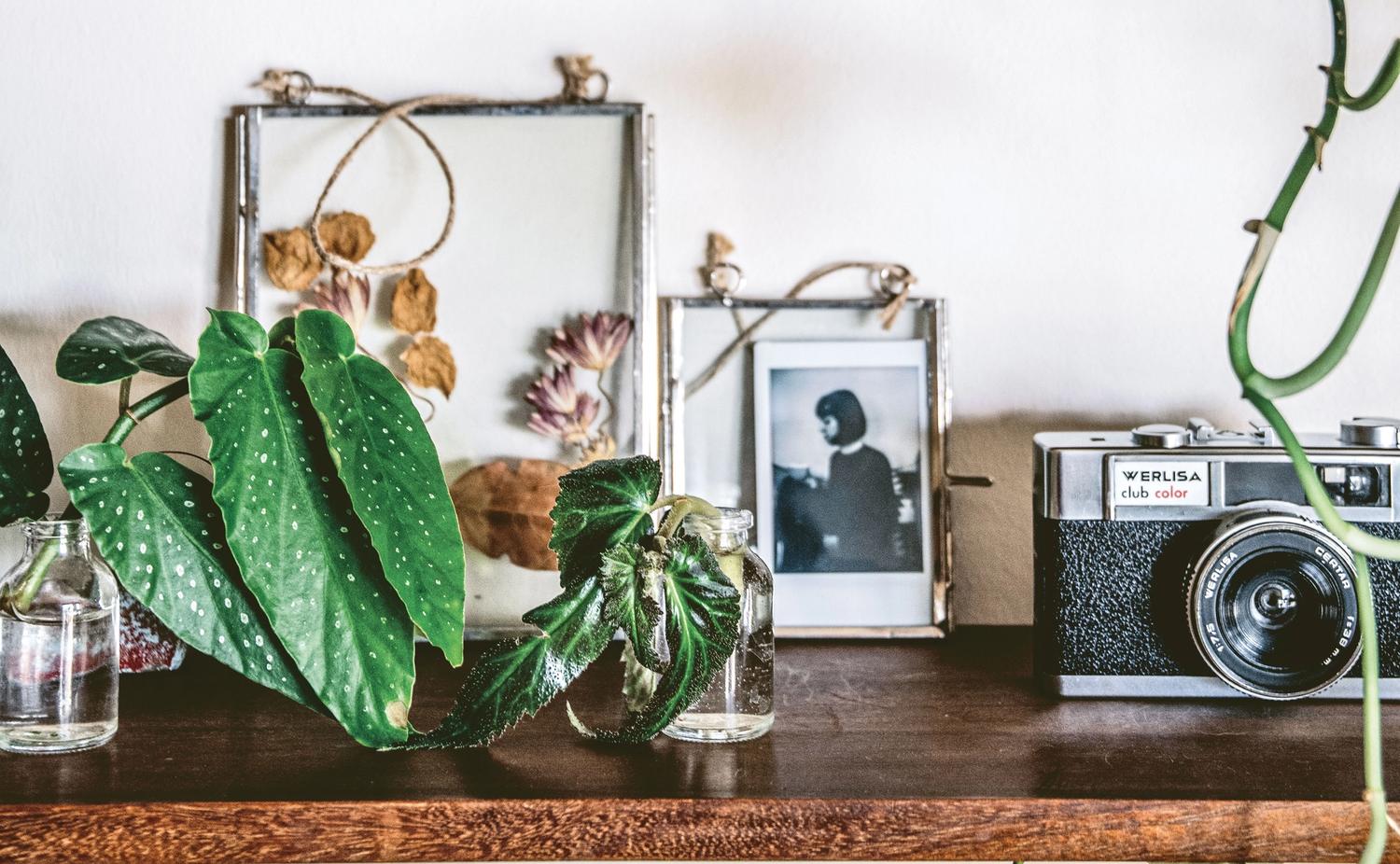 An edited extract from Wild Interiors by Hilton Carter (Cico Books, distributed by Bookreps, $49.99).