Houseplant guru Gynelle Leon reveals her top tips on styling your indoor jungle. She shares the best plants to shop and style right now.
Plants make wonderful additions to our living and workspaces, and there are many ways they can be styled to enhance their beauty and our homes. Sometimes this is determined by the amount of space we have – or lack – or wherever there is the most light, but it doesn't mean we can't find chic and attractive ways of presenting them.
Here are some of my favourite ways of styling indoor plants in my home, as well as some great ideas I've seen implemented by others.

1. Window wonders
Windowsills can be pretty uninspiring surfaces with a less-than-appealing view behind them, so why not make a green barrier against the outside world with a collection of plants? The windowsill is also the brightest part of any room, which would suit a cactus and succulent collection well. It's important to use a compass – whether on your phone or an old-school physical one – to work out which direction a window is facing, as this will have implications on the plants you can place on the sill.
The strong, direct light coming through a south-facing window, for example, can only really be handled by cacti and succulents, and as many of these plants are small and relatively slow-growing, they're ideal for such a restricted space. Kitchen windowsills are a favourite place for our house plants, as the kitchen is where we spend a large amount of our time. If you have a fairly deep windowsill, you could layer plants in staggered rows, using a length of wood to elevate the plants at the back so they can still be seen.
And it's not just about the windowsill – the top of the window provides a great vertical space for hanging plants.
Plant suggestions
Most cacti and succulents
Opuntia species
Sansevieria trifasciata (mother-in-law's tongue)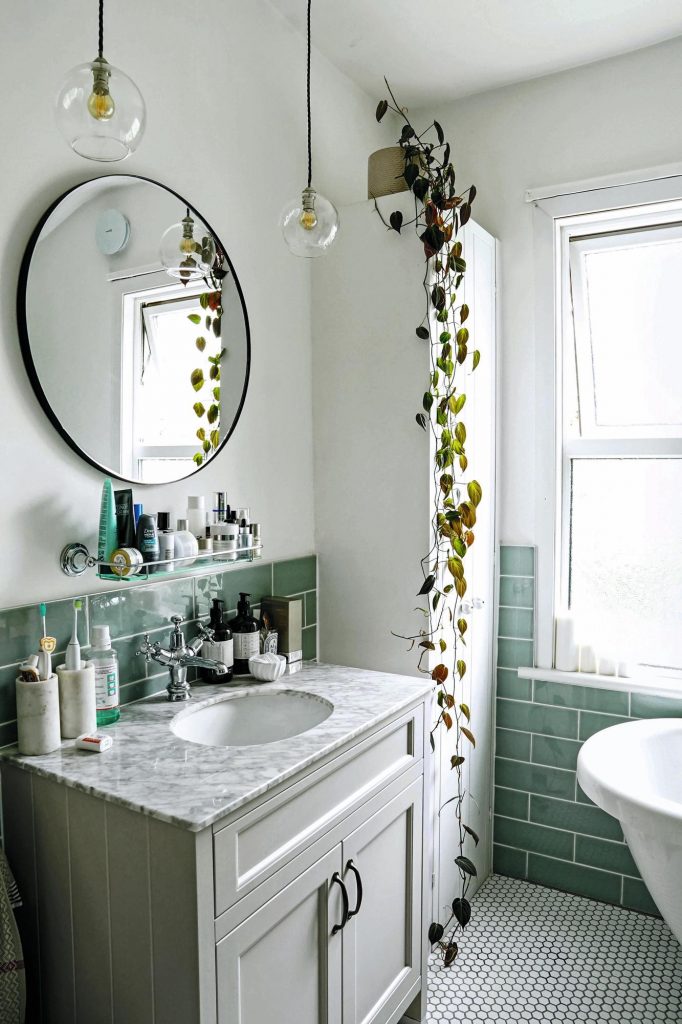 2. Botanical bathroom
Bathrooms can be pretty dull places. They can, however, be transformed into a botanical, bohemian sanctuary with the addition of indoor plants. There's often not a lot of space in a bathroom, so taking advantage of the height of the room with hanging plants is ideal and also helps to produce a jungle- like feel. Remember to choose plants that enjoy humidity and like to trail, creating an impressive but soothing curtain of green.
Plant suggestions
Aloe vera (Barbados aloe)
Asplenium nidus (bird's nest fern)
Ficus lyrata (fiddle-leaf fig)
Monstera adansonii (Swiss cheese vine)
Monstera deliciosa (cheese plant)
Philodendron scandens (heart-leaf philodendron)
Platycerium bifurcatum (staghorn fern)
Tillandsia xerographica (king of air plants)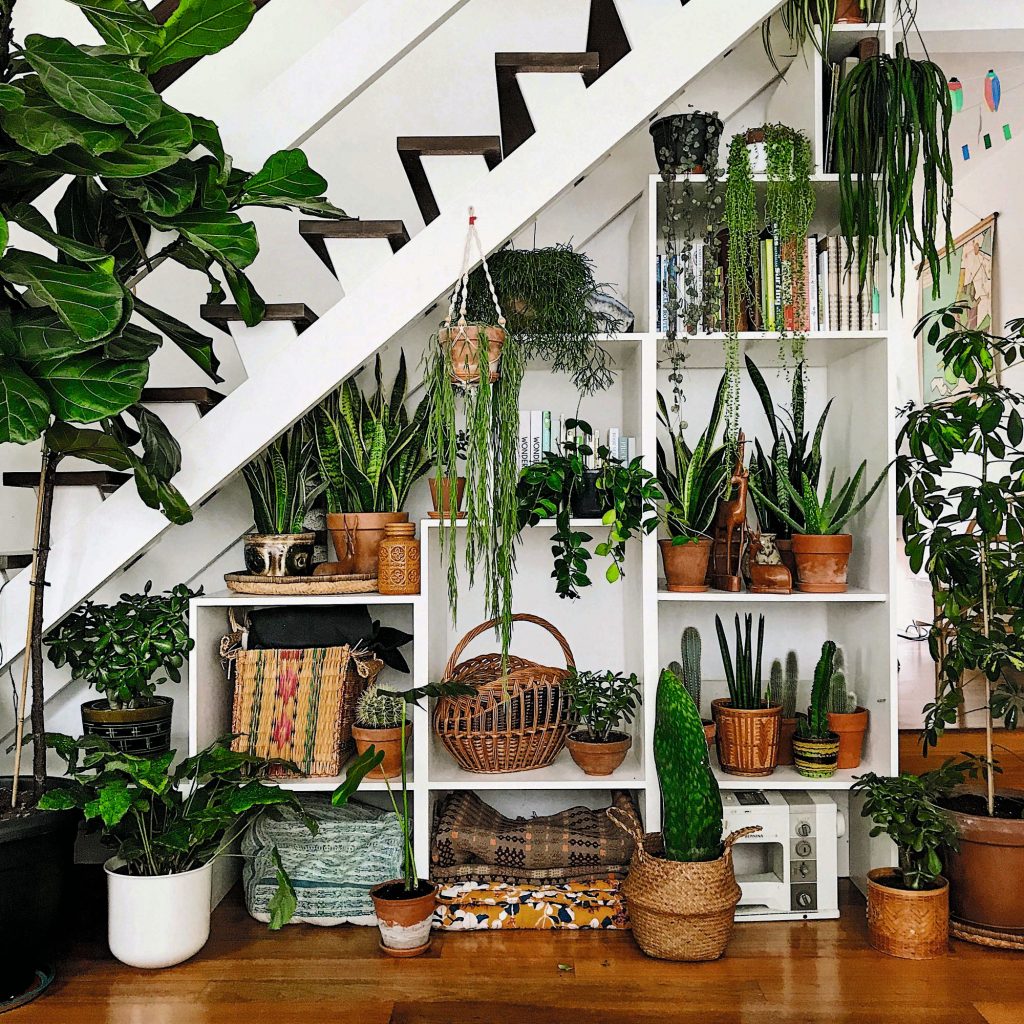 3. Indoor Plants Under the stairs
The dead space under the stairs is usually an awkward zone – because of its odd triangular shape, it either lies empty or fills up with clutter. People have come up with genius hacks to use it as a home office or for storage, but my favourite solution for the space is as a plant display. You can achieve this by using bookshelf frames (without the shelves), either shop bought or custom- made, and filling them with various plants in a mixture of sizes and foliage types for added interest.
Plant suggestions
Sansevieria trifasciata (mother-in-law's tongue)
Rhipsalis baccifera (mistletoe cactus)
Ceropegia linearis subsp. woodii (string of hearts)
Hoya carnosa (wax plant)