Originally working in software and accounting, Jennifer and John Boggiss have found a sense of purpose with their business Heilala Vanilla.
Entrepreneurial spirit is baked into Jennifer Boggiss' DNA. Not only did her younger brother Geoff Ross start 42 Below Vodka from his Wellington garage, their father John has, variously, been a dairy farmer, boat builder and the largest sweetcorn grower in the southern hemisphere.
Jennifer's husband Garth also owned a software development company, but Jennifer initially opted for the safer route of corporate accountancy.
"Accounting paid the bills, but I was always searching for something that had a purpose," says the 55-year-old.
That something turned out to be Heilala Vanilla, which sells vanilla products such as extract, paste, sugar and hand sanitisers in more than 10 countries, including their biggest market, the US.
It was a company born out of disaster and a desire to help the Tongan people. It started in 2000 when, having sold his South Auckland dairy farm, John headed to Tonga to go spearfishing and see his son Mark, who was managing a resort in Vava'u.
"I fell in love with Tonga on that visit," John recalls. "I couldn't believe the tropical blue waters and the warm, friendly people."
When Cyclone Waka hit in 2001, John wanted to help a local family he'd become friendly with. He worked with his local Rotary Club to send a container of building materials and retired plumbers, electricians and builders to the Tongan village.
"When a local village leader asked me to find a sustainable crop that could help the community with employment, we narrowed it down to vanilla."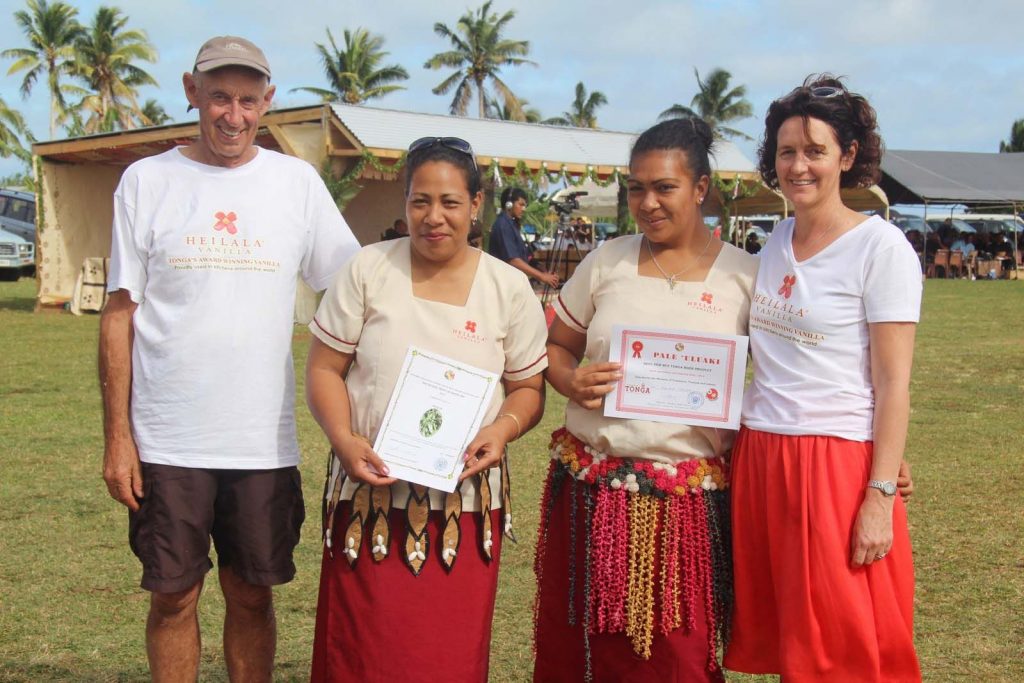 Enter Jennifer who, five years later, was tasked with finding a use for the vanilla, initially with chefs and supermarkets. Today, Heilala (named after the national flower of Tonga) straddles Tonga and Tauranga, where 22 staff members work across operations, finance, sales and marketing. Jennifer, John, Garth and Lynette, Jennifer's mother, are the four shareholders who have distinctive areas of responsibility.
"Dad has an agricultural background, so he looks after the growing side," says Jennifer. "Whereas Garth comes from a technical background so he focuses on product development, and I'm the CEO, leading the team and working alongside the board. Having those clear roles helps keep us on track."
The beauty of working with family is being driven by the same humanitarian purpose, to partner with and empower Tongan communities to grow the best vanilla in the world.
"We're making a difference and that's our why," says the mother of Anna, 25, and Paige, 22. "I'm also really grateful that this journey has brought me closer to Dad. Growing up as the only daughter, the boys and Dad would go off hunting and fishing, while Mum and I did girly things. That's why I treasure my time with Dad, especially in Tonga, where we share the same passion for making a difference to Tongan families."
We're making a difference… I'm also really grateful that this journey has brought me closer to Dad