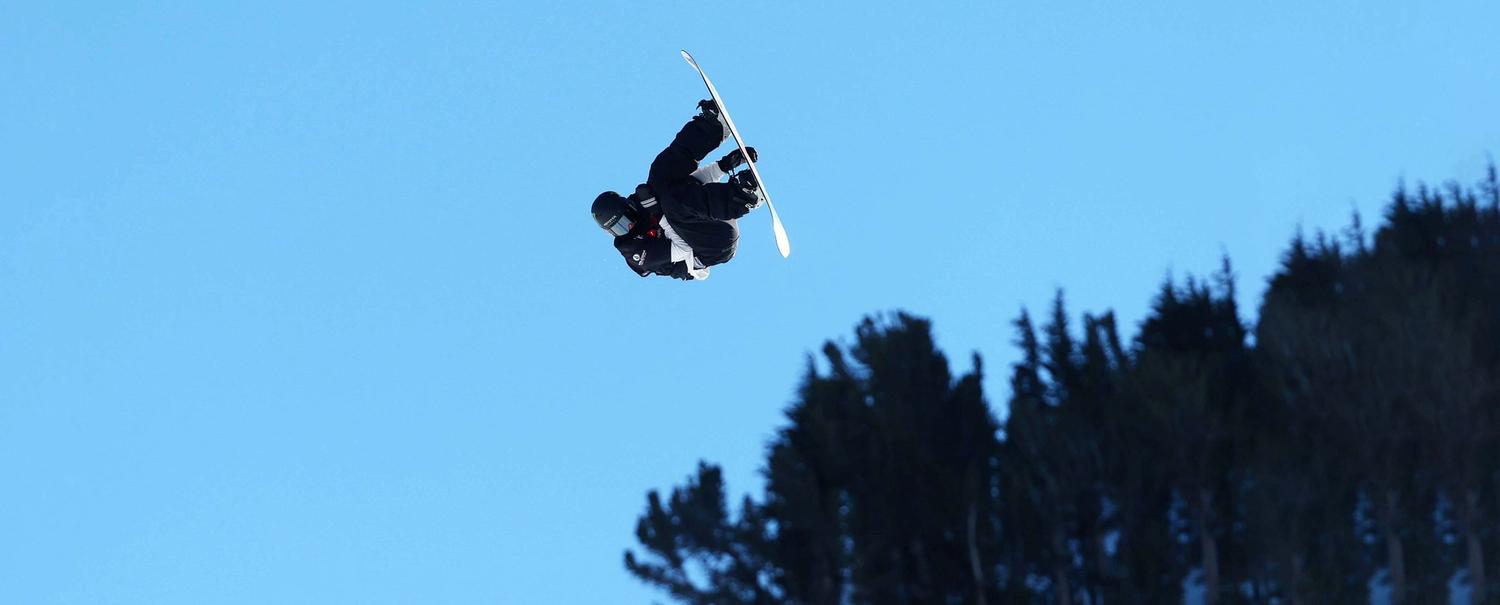 At just 20, snowboarder Zoi Sadowski-Synott has already won Olympic medals, but that's just the tip of the iceberg of what she can achieve.
Zoi Sadowski-Synott feels free when she's riding a snowboard.
As she soars into the air, executing tricks and moves that leave observers in awe, Zoi is as close to flying as a human can get.
"It's got to be one of the best feelings ever, being in the air, and probably my favourite part about snowboarding. I just love mostly when you do a trick and you have so much confidence that you know where your feet are going to land and how you are going to feel when you ride away," says the 20-year-old from Wanaka.
Zoi has been virtually unstoppable since, at just 16, she won the bronze medal in Big Air at the 2018 Winter Olympics. Now competing in her second Olympics with two world slope-style titles under her belt and multiple X-Games medals, she's gone from a relatively unknown Kiwi teen to the woman to beat. Although she might not realise it, and even though snowboarding remains a little outside the mainstream, when rattling off a list of our top Kiwi sportswomen Zoi's name now sits comfortably among the likes of Carrington, Twigg, Hirini, Pascoe and Devine.
But even as it's become her job, with big prize money on offer and the expectation to perform on the world stage growing, Zoi's love of the sport hasn't changed. Riding a board is her happy place.
"Snowboarding is my release and I feel like it doesn't take a huge amount out of me. I love pushing my own limits and it becomes addicting… I guess it's the drive to keep doing better."
Many extreme athletes can give off a carefree vibe, which appears vastly different to a lot of high-performance sports stars. Zoi's chilled out, relaxed nature belies what a competitor she has become and perhaps gives an insight as to why she's handled a meteoric rise in her stride. The tricks and runs that come together in competition are the end results of hours of preparation and planning, training on the land, on a trampoline, into a giant foam pit and then on the snow.
"You always know what the next trick will be and the process to get there. We do a lot of planning for the whole year and the kind of tricks we will do at home are to get me ready for the northern hemisphere competition season," she says.
"Then, when I'm about to drop [in competition], I do a lot of visualisation and I try to visualise exactly how the trick is going to feel because I've probably practiced it 100 times before and then also visualise the feeling of riding away. That feeling you get of just being stoked."
Stoked. It's become a fairly commonplace word and one you hear often used by surfers who talk about "feeling the stoke". It's hard to define and has even been the subject of scientific examination. Studies on surfers have shown their bodies feel a calmness and tranquility when riding a wave, and there's a connection to something bigger. Zoi says it's exactly the same for snowboarders.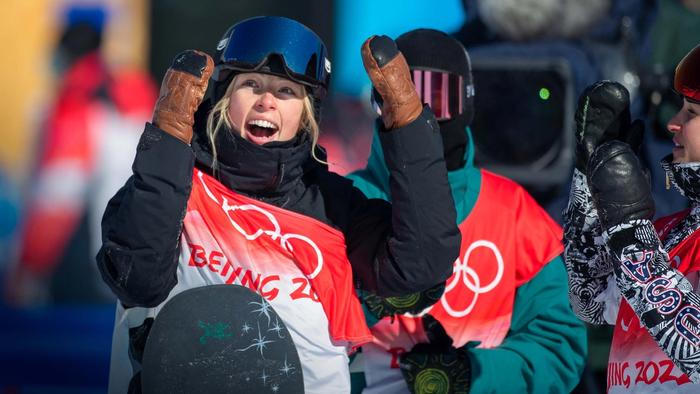 IMAGE VIA GETTY
"I compete best when I'm having fun, and when you land a trick in a competition, you're just having the best time ever."
Prior to the current Beijing Games, Zoi won gold medals in both slope-style and big air at the prestigious X-Games in Aspen. She also became the first female snowboarder ever to land a back-to-back front-side double 1080 and backside double 1080 in competition. They are moves as complex as they sound, involving the rotation of body and board in various directions while in mid-air, and come with an eye-watering amount of danger attached.
The prospect of serious accident or injury looms large over many snow sports, but Zoi, while considering herself "slightly" brave, has a pragmatic approach to what could happen if something were to go wrong.
"I think I'm quite calculated in what I do and the main thing about snowboarding is knowing when your ability matches with your confidence so that you know when you're ready to send a trick," she says.
"Injuries come with what I do but you can injure yourself at any time, you know, in a car or walking down the street and in my spare time I skate and surf, so I can injure myself doing that, but it's part of who you are to push the limits and with that comes failure at times."
While she gets to travel the world riding some of the best mountains and parks on offer, Zoi has no hesitation in naming her favourite.
"Yeah, honestly, riding at home in Wanaka has to be one of the best things for me. My family and friends are there and I swear Cardrona has to be the best terrain park in the world.
"So yeah, there is no better training ground than home."
The past four years have been a whirlwind for Zoi, who's enjoyed seeing a whole lot more "grommies" – young kids – snowboarding around Cardrona since her and free-ski team-mate Nico Porteous's success in 2018. She says the resorts around Central Otago are much busier, which she concedes is good and bad, but hopes a whole lot newcomers also get to "feel the stoke" like she does every day.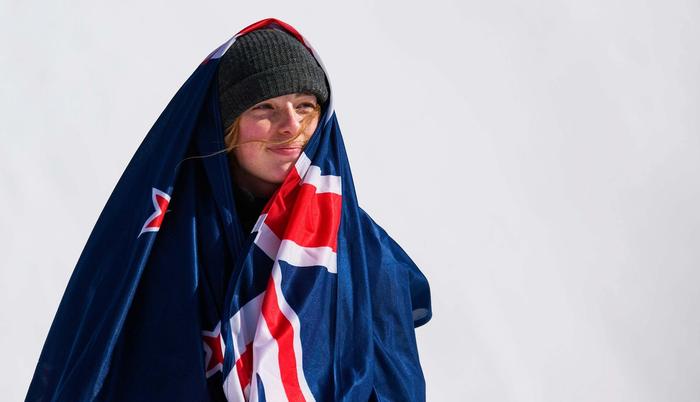 IMAGE VIA GETTY
In a sport where athletes start young and their bodies can take a hammering, there's a sense, despite everything she's already achieved, Zoi is only scratching the surface of how far she can go in elevating the sport and herself to new heights. Already one of just three New Zealanders to have won a Winter Olympic medal, along with Porteous and the legendary Annelise Coberger, this unassuming young woman could well end up in the pantheon of our greatest-ever athletes, flying high in every sense of the term.
"I certainly see myself doing this for the next wee while, I don't really have any other way my mind is going other than snowboarding, and I definitely want to go to the next Olympics [in Cortina, Italy in 2026] already. I also do backcountry and free ride snowboarding outside of the usual slope-style and big air so I'd love to film more doing that in the next few years," she says.
"Yeah, I'm pretty content."