In the midst of a global pandemic, it was a royal funeral like no other. Sitting alone in St George's Chapel, the Queen bid farewell to her loyal consort in a pared-back yet deeply personal procession.
The Duke of Edinburgh lived much of his life in the shadow of the Queen, but on this historic day, April 17, when he was laid to rest at St George's Chapel, Windsor, it was all about him: a tribute to the 94-year-old monarch's "strength and stay", a celebration of the man who lived up to the vow he made at her coronation to be her "liege man of life and limb".
And in the end, it was just as he would've liked it. With a minimum of fuss, he was farewelled in a pared-back yet poignant service, honouring his extraordinary 99 years of life.
While original, pre-pandemic plans for the duke's funeral included an 800-strong guest list, Covid restrictions meant just 30 people were invited inside. Mourners included the Queen, of course, all of Philip's children and grandchildren, the children of the Queen's late sister Princess Margaret, and three of the duke's German relatives.
The white flowers atop his coffin were selected by the Queen herself, but it was the sight of a handwritten note to her husband that left many royal fans teary-eyed
Also invited was the Countess Mountbatten of Burma, his close friend and carriage driving partner. It was a formal affair with personal touches. He was remembered for his "unwavering loyalty", and as a man whose warmth and humour had touched so many.
His coffin was carried in a pecially modified Land Rover, which Philip helped to design, and draped in his personal standard with his naval cap and sword placed on top.
The white flowers atop his coffin were selected by the Queen herself, but it was the sight of a handwritten note to her husband that left many royal fans teary-eyed.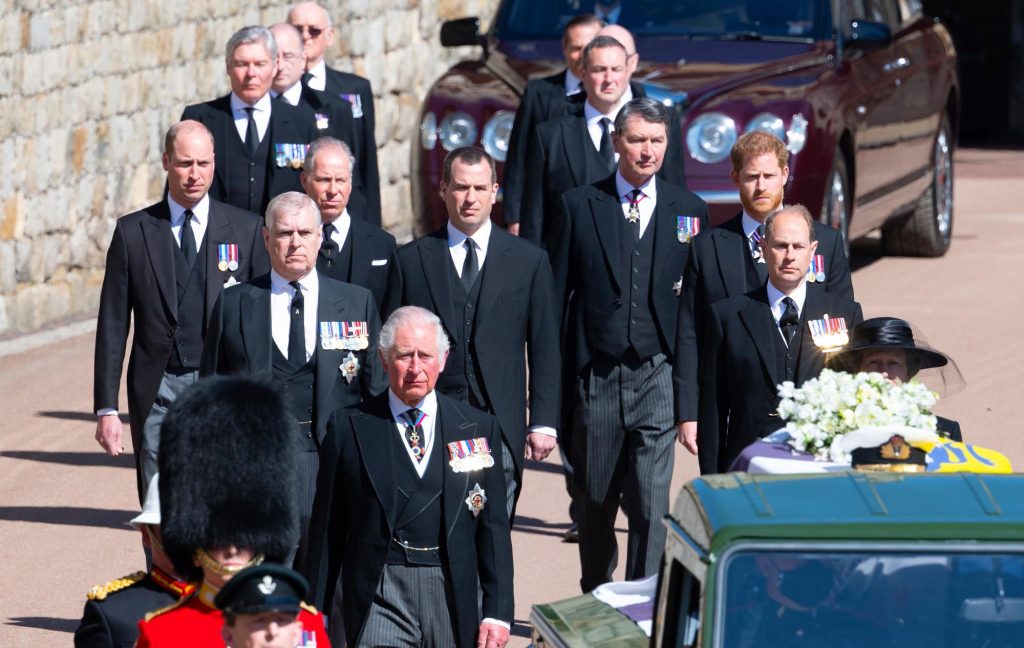 Joining Princes William and Harry in the solemn procession were Prince Charles, Princess Anne and her husband Vice Admiral Sir Timothy Laurence, the Queen's grandson Peter Phillips, Prince Andrew, Prince Edward and the Earl of Snowdon. Behind them were Philip's household staff, and finally a Bentley carrying the Queen.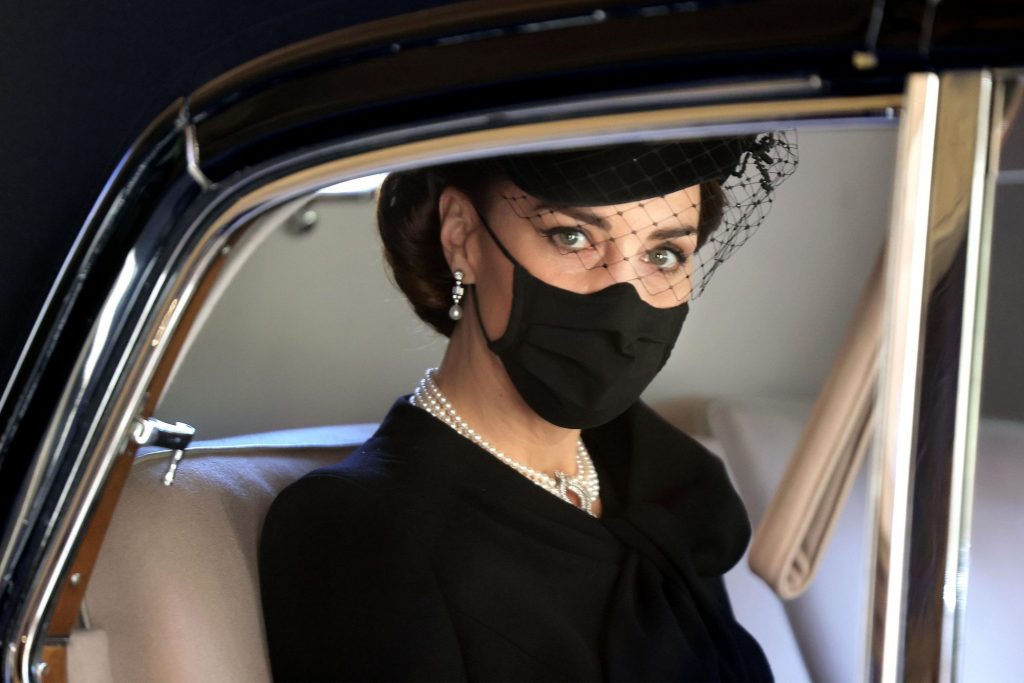 As requested by the duke, his favourite driving carriage was pulled by his two trusty black Fell ponies, with his cap, whip and gloves laid on the seat. But in one of the most moving aspects of the ceremony, the Queen, following social-distancing rules, sat in a second-row pew apart from her family. She appeared small and frail, yet stoic, her head bowed for most of the 50-minute service.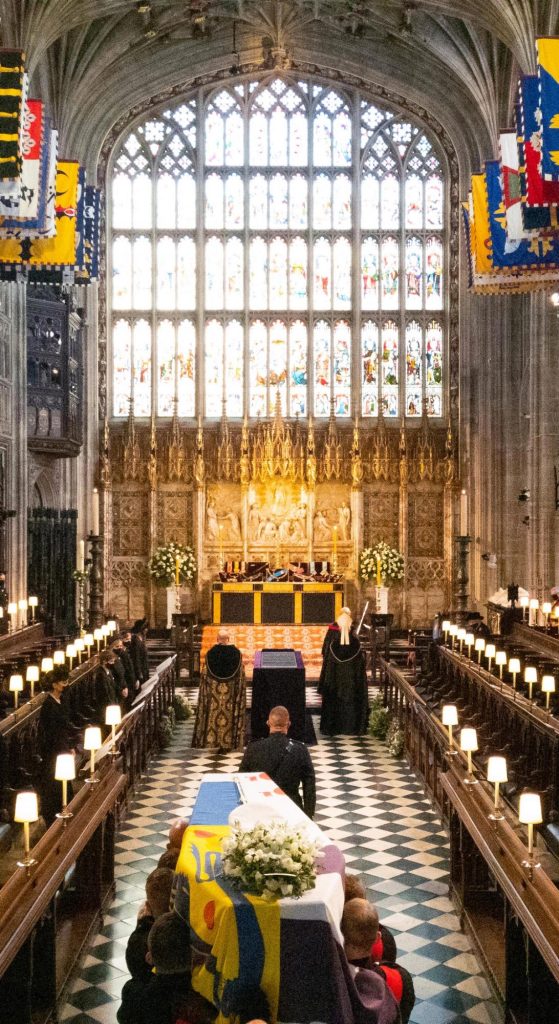 In keeping with her husband's wishes, no sermon was delivered and no members of the royal family read lessons or gave readings. There was no eulogy. It was seen by many as entirely befitting of a man who made no secret of his disdain for overly dramatic displays of emotion.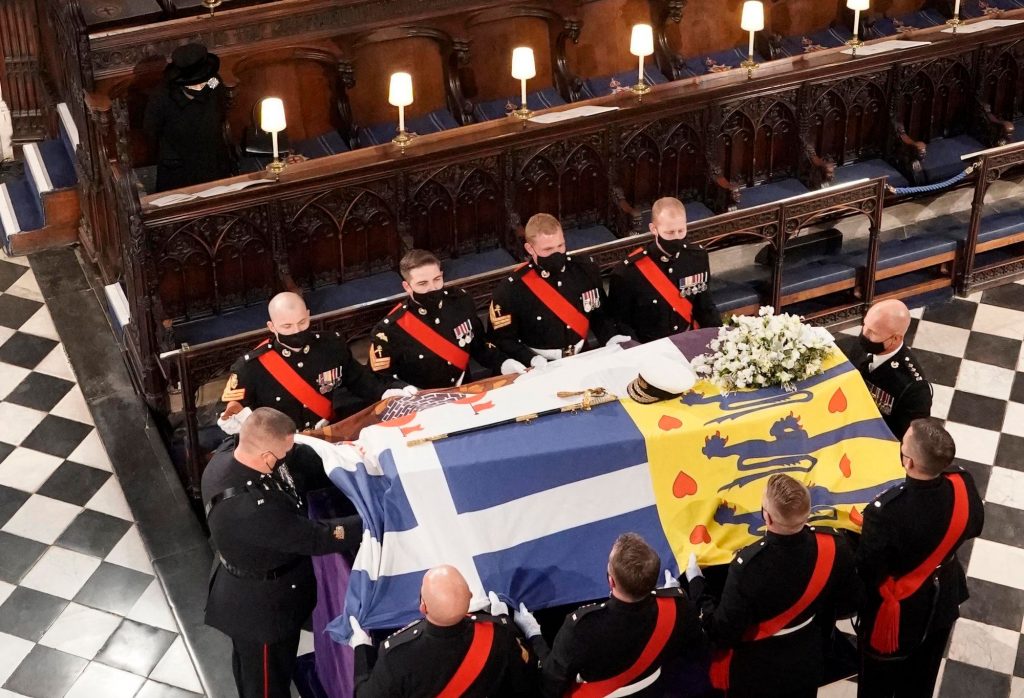 While all eyes were on Harry and William, who hadn't been seen together for over a year, this was clearly an occasion where tensions were put to one side, and the brothers were seen chatting and smiling amicably as they left the chapel together, with Catherine, Duchess of Cambridge, between them.
While Harry's heavily pregnant wife Meghan Markle was advised to stay home in Los Angeles, a wreath was laid in her absence, accompanied by a handwritten note from the former actress.
As the ceremony concluded, Philip's coffin was lowered into the Royal Vault. With the duke's loved ones watching on, the Dean of Windsor spoke the final commendation: "Go forth upon thy journey from this world, O Christian soul.