Pania Newton, a spokesperson for the indigenous-led groups that organised the Ihumātao land occupation, put aside her law career to fight for the return of confiscated land that had been earmarked for intensive housing.
The presence of Dame Whina Cooper can be felt as soon as you drive into Ihumātao, the Auckland site of this country's most recent mass land occupation. Whina, whose life is portrayed in a movie opening in Aotearoa this month, brought national attention to the loss of ancestral lands by leading a historical 640km land march from Northland to Wellington.
Her influence has inspired a new generation of strong wāhine leaders, including the young Māori women who organised the peaceful occupation of Ihumātao, and in 2019 successfully stopped a major housing development planned by Fletcher Building on the Māori land that had been originally confiscated by the government in 1863.
The farmlands of Ihumātao are three kilometres from Auckland International Airport in Mangere. Since the occupation of the privately owned property ended two years ago, iwi and whānau have lived on the land and manage the roadblock and barriers that monitor vehicles driving into the area. Scattered across the landscape are giant signs and murals with messages of activism, which are remnants of the struggle that took place. A sign with Whina's famous call to arms, "Not One More Acre", greets visitors as soon as they enter Ihumātao. It's a reminder that the fight against the loss of Māori land and oppression has been handed down from generation to generation.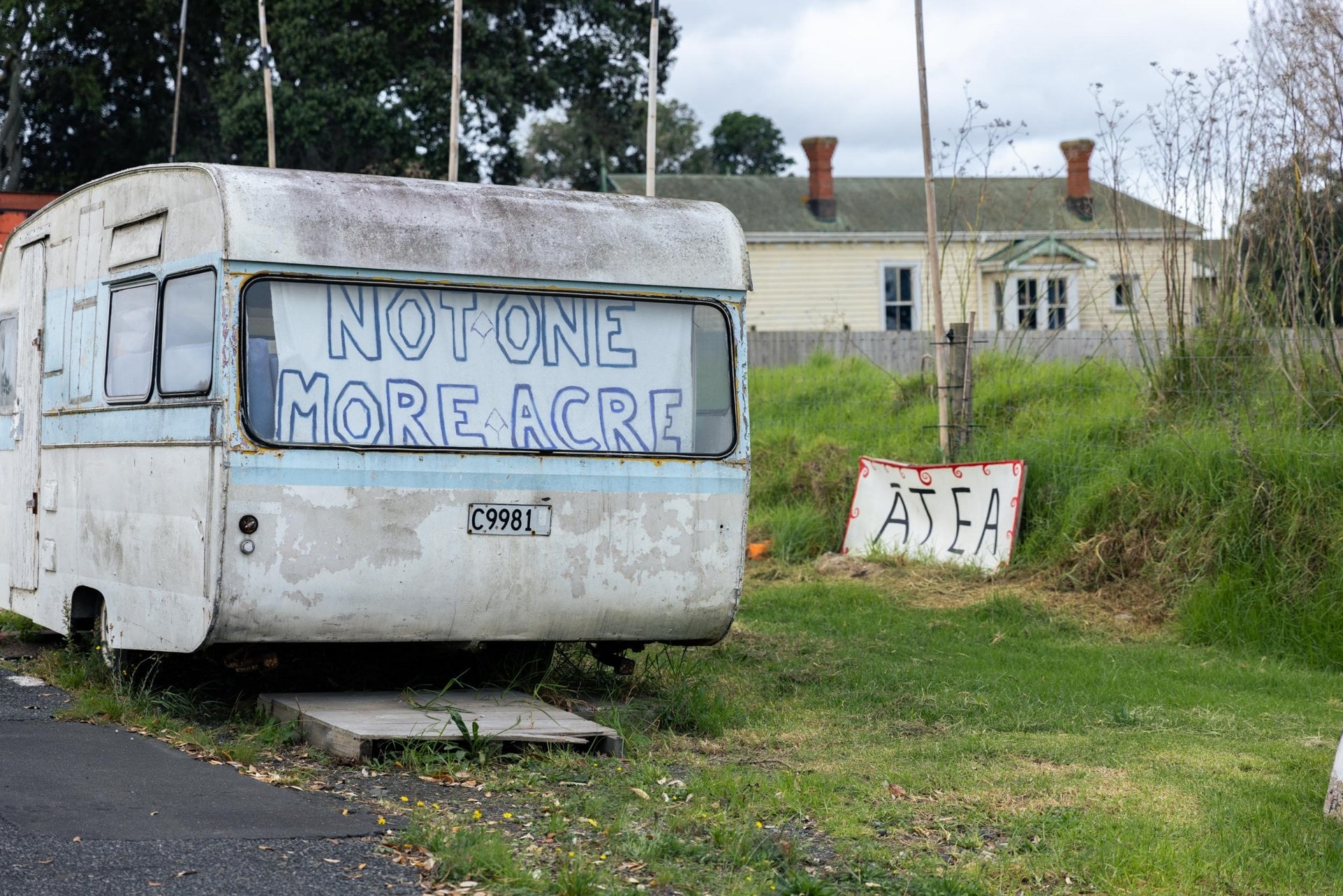 "The strength that Whina displayed was inspiring," says Pania Newton, a spokesperson for SOUL (Save Our Unique Landscape) and #ProtectIhumātao, the indigenous-led groups that organised the Ihumātao occupation.
"Whina was a very contentious woman. She was very opinionated, and she stood for what she believed in. It was encouraging and motivated us in our mahi."
In her early 20s, Pania, whose iwi are Ngāpuhi, Te Rarawa, Waikato and Ngāti Mahuta, was chosen to front the controversial campaign. She sought the strength from Whina and other wāhine Māori pioneers to give her the stamina and motivation to continue the six-year battle alongside her SOUL whānau.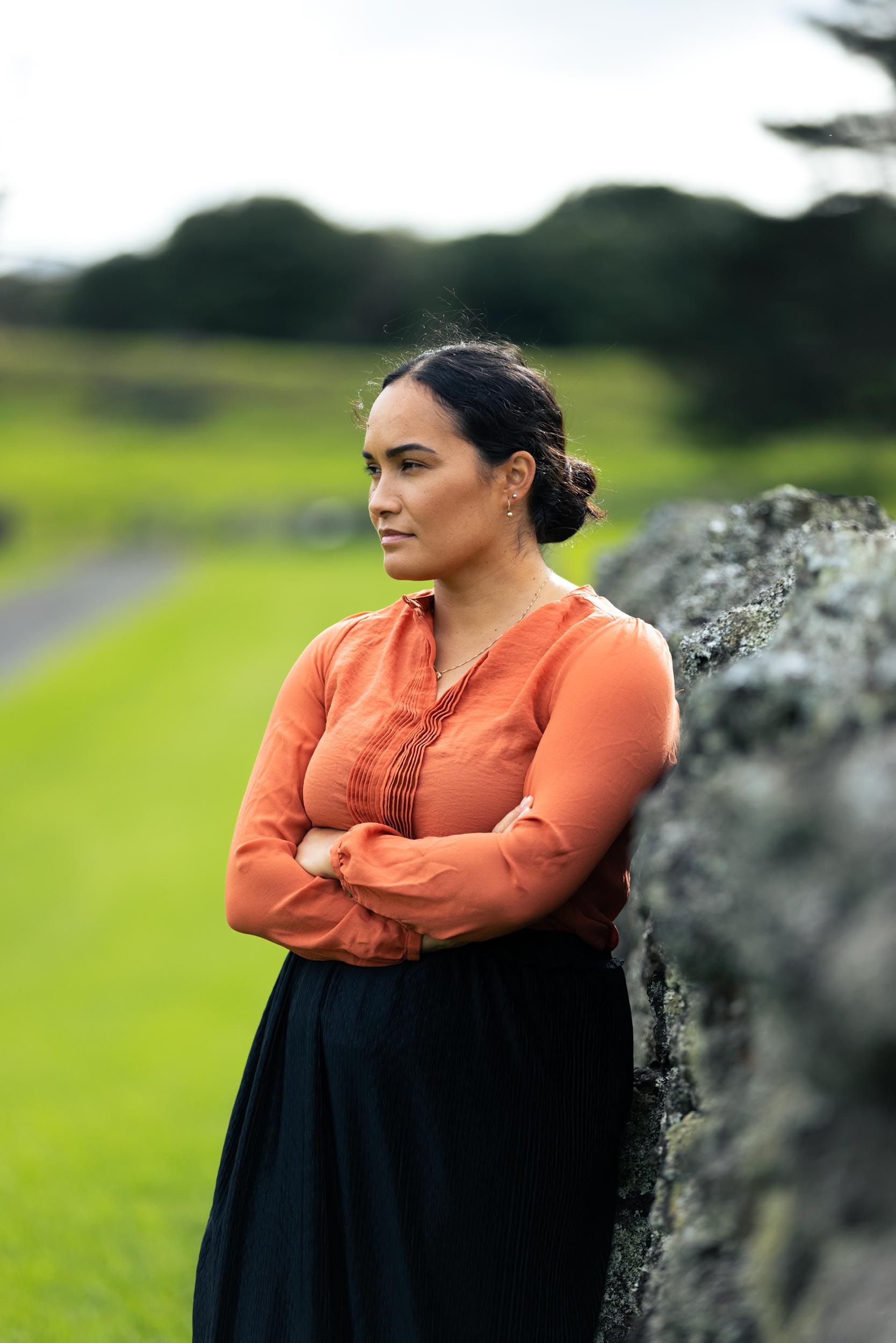 "What we went through was a true David and Goliath scenario. We went up against the government, a transnational corporation and sometimes even our own people. Growing up here and hearing about the history of oppression reinforced the need to take a stand and protect what little we have left," says Pania, who is as defiant today as she was when the occupation started in 2016.
"I have no regrets. I acknowledge that the six years I've been involved with this campaign is only six minutes in the history of injustice that Māori have faced in the last 175 years."
Pania and her cousins grew up hearing about how Ihumātao was the site of a Māori village and a thriving community that was once the main source of food for the growing city of Auckland.
"We were told stories of how the harbour was pristine and our elders used to collect kai from the moana, roam the lava caves and ride their horses. My generation did not have experiences like this because the moana has been polluted, there's so much industrial encroachment, and we've been disconnected from the land. We've not been able to participate in some of these cultural practices that were normal for our tupuna."
Māori first settled in the area as early as the 14th century. Their land was confiscated by the government during the invasion of the Waikato in 1863, as punishment for supporting the Kīngitanga movement – founded in 1858 with the aim of uniting Māori under a single sovereign. The land was largely used for farming until 2016, when Fletcher Building acquired the site as part of a major housing development project, with a planned subdivision of more than 400 homes.
When Pania and her whānau saw that there were survey pegs being erected on their ancestral land, they knew they had to fight against the proposed developments at all costs.
"This was an injustice. We had only one chance to fight this, because it could set a precedent for what would happen with the remaining lands around us. We weren't consulted well enough, a lot of the Resource Management Act processes were cut out and there was new government legislation that had been designed to fast-track housing developments."
"We always knew it would come to a land occupation, even though we tried everything in our power to prevent that from happening."
Pania was so committed to the cause that she sacrificed her law career to dedicate her time to the movement. She had graduated from the University of Auckland Law School and had just moved to Rotorua to pursue a job in a law practice. She quit to return to Ihumātao to occupy the land and be a spokesperson. Six years later, she's still in the role and hasn't returned to law. In fact, she delayed sitting her bar exam knowing she would be breaking the law by organising and staging a mass occupation. She's been trespassed off the land many times.
"I was labelled with all sorts of names. A rebellious rangatahi who went against her iwi, kaumatua and marae, which is not true. I always had the support from our kaumatua, marae and whānau. I was called dumb and naive. But I knew that it came with the territory and I never allowed the name-calling to deter me from the kaupapa, which ultimately was to stop the development going ahead and protect the land."
SOUL was formed by six cousins of mainly Māori women in their 20s and 30s. Although Pania was the youngest, she was chosen to front and speak to the media because she was passionate about the cause.
"My role early on was to draw on my legal knowledge and skills, but I was also the most radical of the six cousins," she says.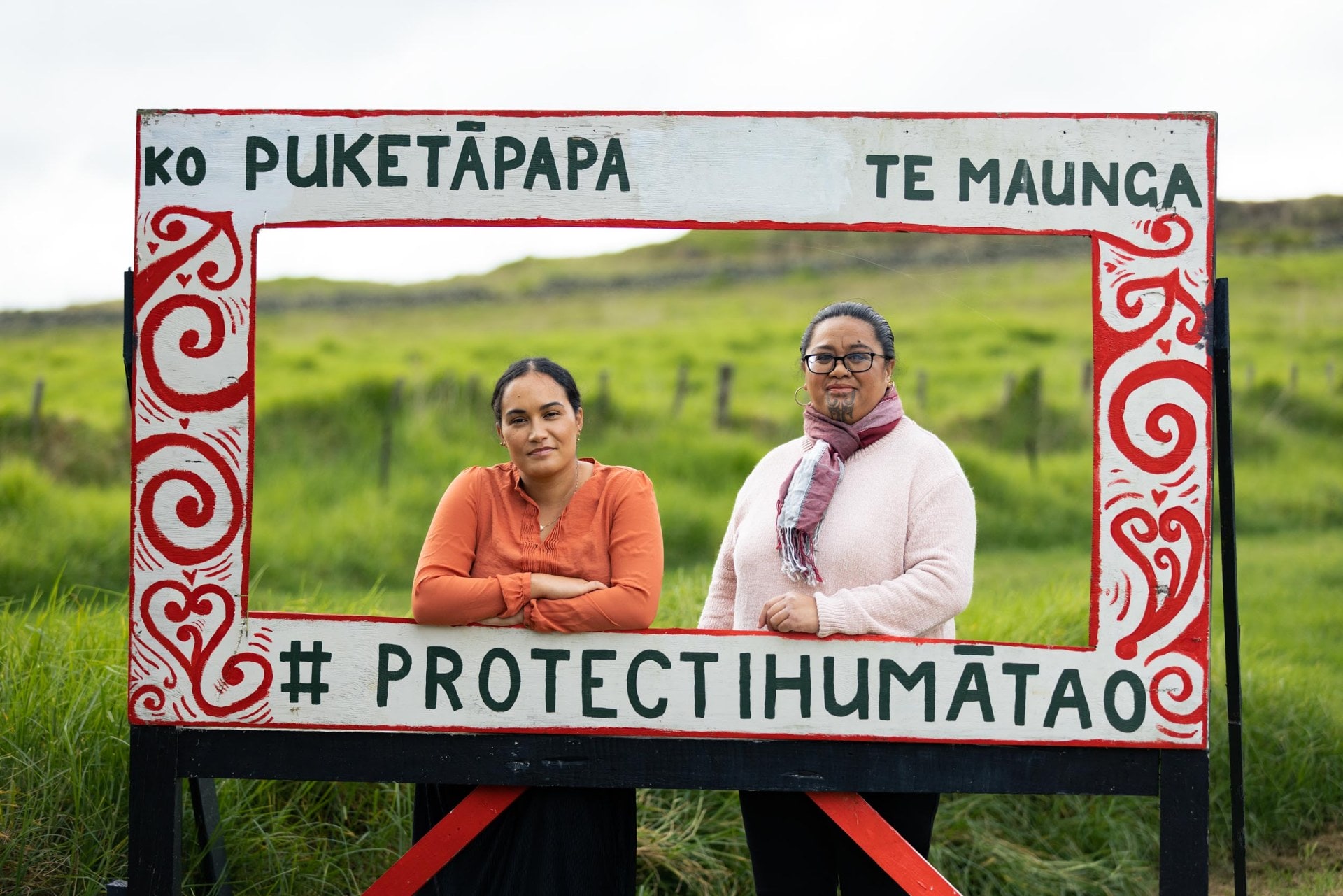 She was inspired by reading stories of how Whina led her movement and accepted the responsibility of becoming the voice of her people.
"I resonated with Whina's story because, despite the adversities she faced, she had a vision and she was determined to achieve it with so many people behind her and supporting her. As one of the spokespeople for our kaupapa, I was reminded that I was not alone. We are only here because of the people who are behind us. We were representing a whole lot of people who will never be highlighted or mentioned and who deserve the credit and praise."
Pania's cousin, Waimarie Rakena, one of the six original members of SOUL, was also inspired by the story of Whina. In fact, she competed in a speech competition in her teens. She spoke about how she wanted to be like Whina and become the president of the Māori Women's Welfare League.
Like Pania, Waimarie was also raised on Ihumātao and says that when the group of cousins decided to organise a mass occupation, they knew it would be an uphill battle of intense planning, preparation and strategy.
"We drew our strength from one another. We always didn't agree, but we always had each other's shoulders to lean on. We were determined that not one more acre would be taken from us. Previous generations of our whānau had sacrificed enough for the greater good of Auckland. Enough was enough and we were going to fight."
Waimarie, whose iwi are Te Waiohua Waikato- Tainui and Ngāti Whatua, describes the land at Ihumātao as having a strong feminine presence and she was their protector during the occupation.
"Our focus was to keep everyone spiritually and physically safe because they were coming into a battlefield, which is what it was. One of the major highlights for me was being able to stand on our whenua and tell our whānau that this land is theirs. Lay in her bosom and reconnect with her."
Many of the women of SOUL became pregnant during or after the occupation. Waimarie had three babies throughout the protest, now aged eight, six and five, and Pania gave birth to a daughter, now two years old. Waimarie also experienced three miscarriages, and she also acknowledges her unborn children.
"There was a direct connection from the placenta to the land. Bearing and losing babies gave us more reason to fight because we were mothers and we were accountable to our children," she says.
The occupation drew national attention and thousands of supporters. Māori and Pākehā travelled from around Aotearoa to join the movement. In the end, Prime Minister Jacinda Ardern stopped any development work by Fletcher Building until the issue with the protesters was sorted out and the Crown eventually agreed to buy Ihumātao land from Fletcher Building in a deal outside the Treaty of Waitangi settlement process for $29.9 million. Although the purchase is subject to legislation being passed to legitimize the agreement it was the first step in breaking a long-running deadlock. The government developed a Memorandum of Understanding between the Crown, Auckland Council, mana whenua, and Kīngitanga on how to use the land in the future.
Pania and Waimarie are happy with the result, but say there is still lots of work to do. Pania has been recognised for her leadership and has been nominated and received awards, including being a finalist several times in the annual New Zealander of the Year awards.
"I still live on the land," says Pania. "I'm involved in projects in restoring forests that were lost through farming and the desecration by previous landowners. We are working on a number of research projects that will determine the future of this whenua."
"We fought so hard for this because we wanted to empower our whānau and provide a space for them to have a say on the decisions that will impact their lives and the lives of their mokopuna, so that they can share their vision and aspirations for our land. That can only be achieved if the right intentions are there and the right people are involved."
This is Public Interest Journalism funded by NZ On Air.
IMAGES VIA REUBEN LOOI