Dr. Vanda Symon is a Pacific crime novelist who relies on an element of darkness to become a successful writer. But she's also got a soft and nurturing side which is helping her make positive changes in the Pacific community.
As the youngest of a large Pacific family of 12 children, pharmacist and crime novelist Vanda Symon would lose herself in the literary world. The Tauranga-raised author describes herself as being "the product of a life-long affair with books."
"Reading as a child was an escape for me, especially when you have a large family living in a tiny house. You need a way to escape into another world. Reading books was an important part of my life," she says.
Today, Vanda, who now lives in Dunedin, has become one of New Zealand's most popular writers of murder mystery novels and one of the few Pacific women writing crime fiction.
Not since Dame Ngaio Marsh has New Zealand seen a woman writer take command of the popular genre, with Vanda having six published novels to her name. Five of the novels have focused on her lead heroine, Detective Sam Shepard, a gritty Detective who solves crimes in the Southland region of New Zealand.
"For me, crime writing was a perfect vehicle to look at human nature and drama. It works on extreme levels that bring about the worst and best of people. The death of anyone has huge ramifications not just for that person and their family and their community but also for the perpetrators and their families. The element of human drama is great to tap into."
Vanda is a mother of two adult sons and has a cheerful demeanour. She admits that there has to be an element of darkness in her heart in order for her to consistently come up with unique and interesting ways of murdering people.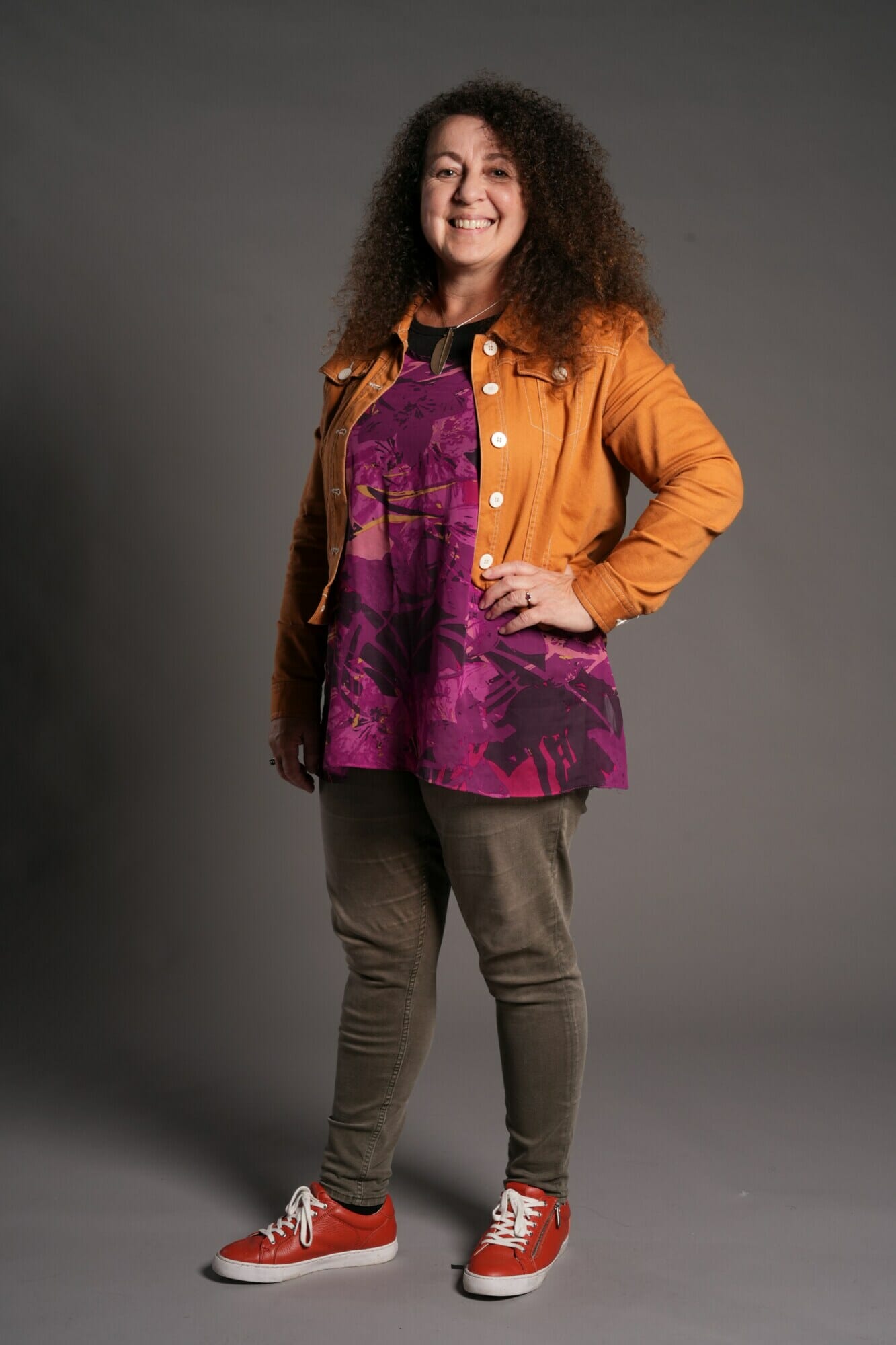 "The important part of crime writing is the whydunit not the whodunit. To delve into what got some people into a situation when the only way that they could deal with the problem is to commit such a heinous crime. Taking a life is immense and huge and not to be taken lightly."
Vanda's father, Ron Campbell, is from Fiji and moved to New Zealand to work in the tuner and fitter industry, and her mother, Heather, is from New Zealand.
Vanda had always felt a strong connection to her Pacific culture. She says she inherited the passion for storytelling and attributes her Fijian roots to her love for writing.
"Pacific writers have this beautiful musicality to their writing. My writing is visual and has that musicality as well and that comes from my strong Pacific storytelling heritage."
Vanda had her first short story published when she was eight years old in the NZ Herald. Despite the early success, Vanda did not pursue her writing career straight after school. She was also passionate about science and when she left school, she became a pharmacist, having her own community pharmacy and working in a hospice.
It wasn't until Vanda became a mother to her two sons, Riley, now 23, and Corey, 21, that she decided to quit her job as a pharmacist and pursue her passion for writing.
"I would write in 20-minute stretches whenever I had the opportunity. I didn't get a decent amount of time to write until my children started kindergarten."
It took Vanda four years to finish her very first Detective Sam Shepard novel, called Overkill, which was set in the small Southland community of Mataura. It didn't take long for Vanda to secure a publishing deal with Penguin Publishers.
Vanda often gets asked by her fans if the character of Sam Shepard is based on her own personality. The fictional detective is a tribute to her mother, Heather.
"Sam Shepard is an ambitious young woman who wants to become a detective with huge career aspirations. She is five feet four. My mother was very short and she always felt that people underestimated her because of her stature. My mother was short but mighty. It was a strength because people often underestimated her and that was to their peril."
Vanda has a flourishing literary career. Three of her novels have been shortlisted for New Zealand's annual Ngaio Marsh Award for Best Crime Novel and she serves as a chair of the New Zealand Society of Authors.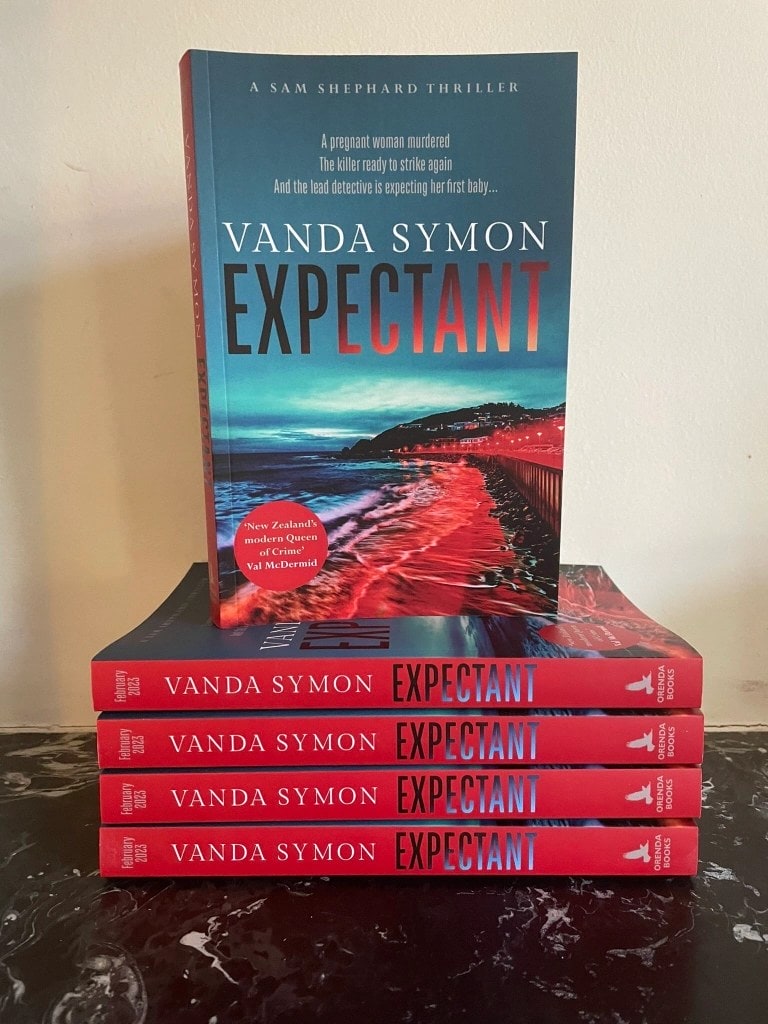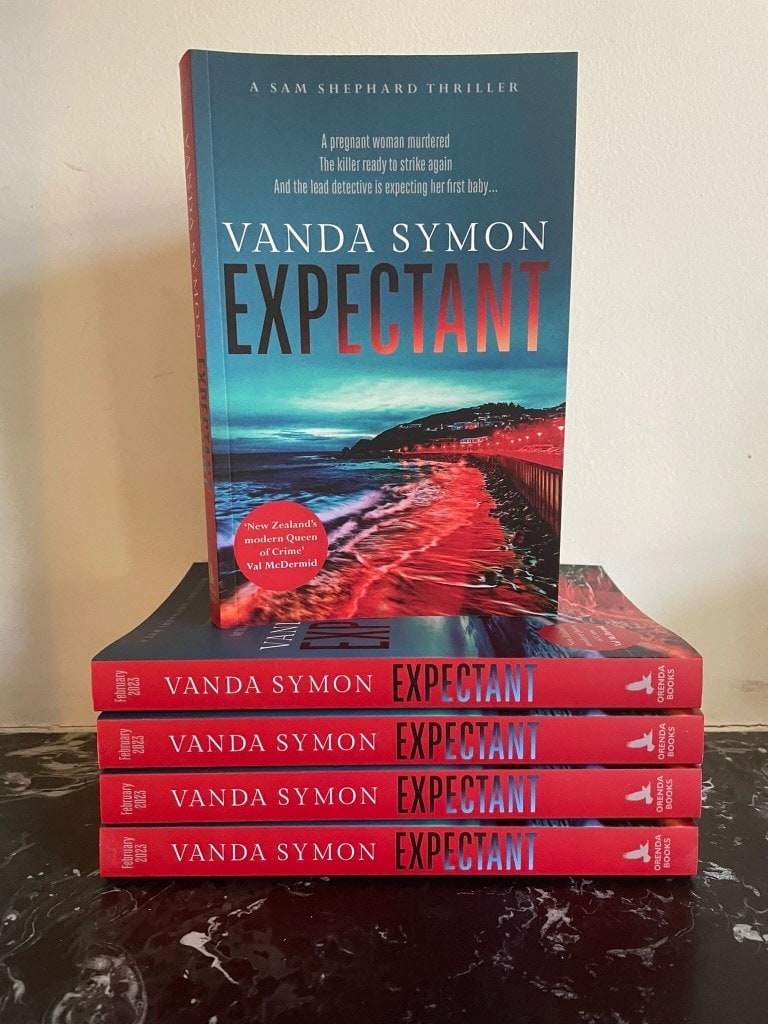 She has also been introduced to reality TV fans as a favourite on the popular TV reality competition, The Traitors, which is currently screening on Three. Vanda describes the show like an Agatha Christie mystery, where a bunch of people are gathered in a social experiment to uncover who among them are the "traitors" trying to "murder" the other contestants one by one.
Vanda says she owes part of her success to Dame Ngaio Marsh, the New Zealand pioneer who paved the way for other women to command a space in the world of crime fiction. Vanda honoured Dame Ngaio when she returned to university in 2018 to complete a PhD at the University of Otago, with a thesis on science in crime fiction.
"Researching my PhD was the perfect marriage with everything that I love. It was inspired by wanting to highlight the work of Dame Ngaio Marsh. She had so many achievements and I wanted to elevate her and put her in the spotlight."
Vanda even spent some time researching Dame Ngaio's own notes that have been kept at a library at her home in Christchurch, which is now a museum.
"I was looking into how she researched her novels and made sure that all of her forensic details were accurate."
Today, Vanda continues to juggle a busy workload while trying to fit in the time to write her novels. She currently has a full-time job as the Associate Dean of Pacific Pharmacy and a research fellow at the Centre of Pacific Health at the University of Otago.
"I'm currently working on a research project that focuses on dementia among aged Pacific people, in regards to access to services and information. I'm developing an app for information for Pasifika people," she says.
"In our Pacific culture, our elders play an important part in retaining cultural knowledge and wisdom. It's important to find a way to keep their mana and dignity when they suffer from something like dementia."
Vanda says her full-time job is helping her contribute and offer her services to her people.
"Community is at the heart of Pacific research. The projects that I'm working on find out what the needs are and how we can improve the outcomes."
Related Article: ReCreate Clothing Transforms The Lives Of Cambodian Garment Makers
This is public interest journalism funded by NZ on Air.