Emily and her eclectic closet are back with better, bolder, fashion choices.
Self proclaimed fashionista Emily Cooper, played by Lily Collins, moved from the Big Apple to Paris in season one of Emily In Paris to pursue her career in marketing. Season two follows the dramatic ups and downs of her career mishaps and successes, messy love life, and ever-evolving friendships, along with some fashion fun on the side. Emily, who is always wearing something completely shocking, has admittedly controversial style – she's got that love it or hate it type of fashion sense.
Emily is often found in a loud, eclectic, and sometimes clashy outfit. Costume designer Patricia Fields, is well known for her work on both Sex and The City and The Devil Wears Prada, so it's no surprise Emily looks confident in her daring style. But of course, Emily's wardrobe is supposed to be exactly that, as it is a reflection of her character – flamboyant and loud. No one can deny this new season is a visual feast for the eyes.
Many fans of the show find themselves conflicted, often having mixed emotions about Emily's style.
Here are some of Emily's best ensembles from season two.


Gloriously green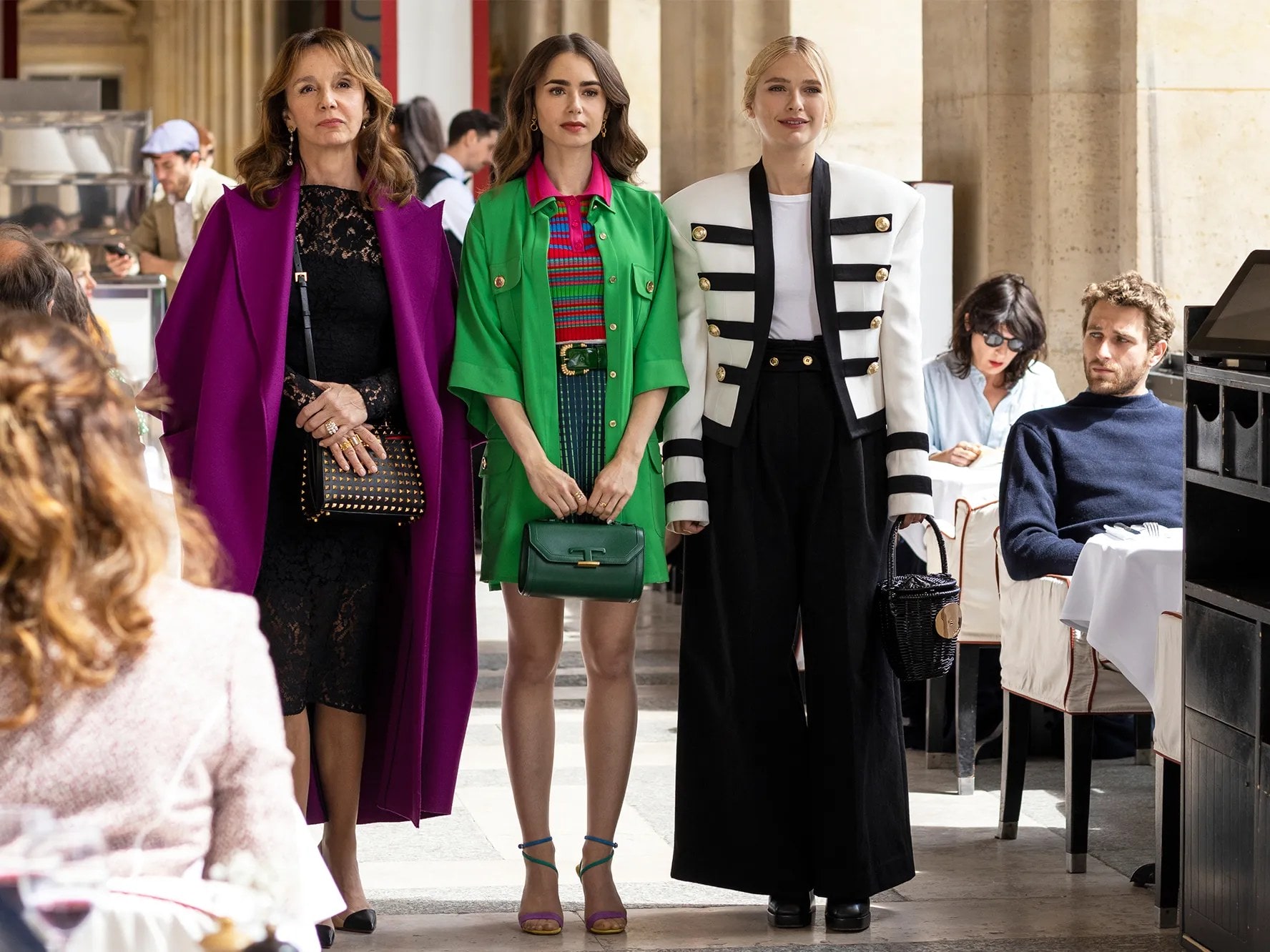 A pattern mixing outfit that is carried out flawlessly. I love how the whole look is centred around green, and the pink from the top matches the shoes, it's the details that count! Although there are a few different shades of green throughout this look, the dark forest green of the belt and bag really pull it all together.

Lush Lavender Frills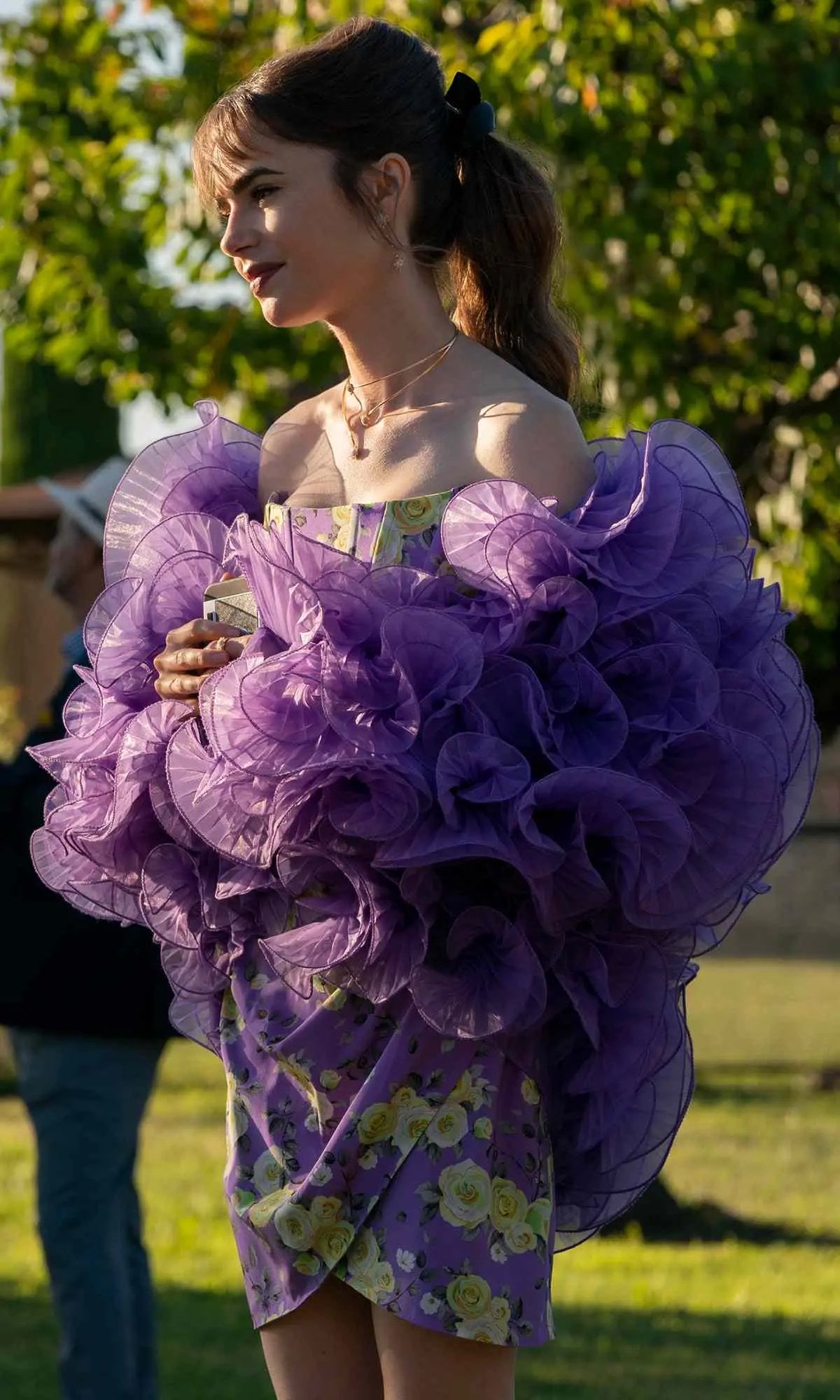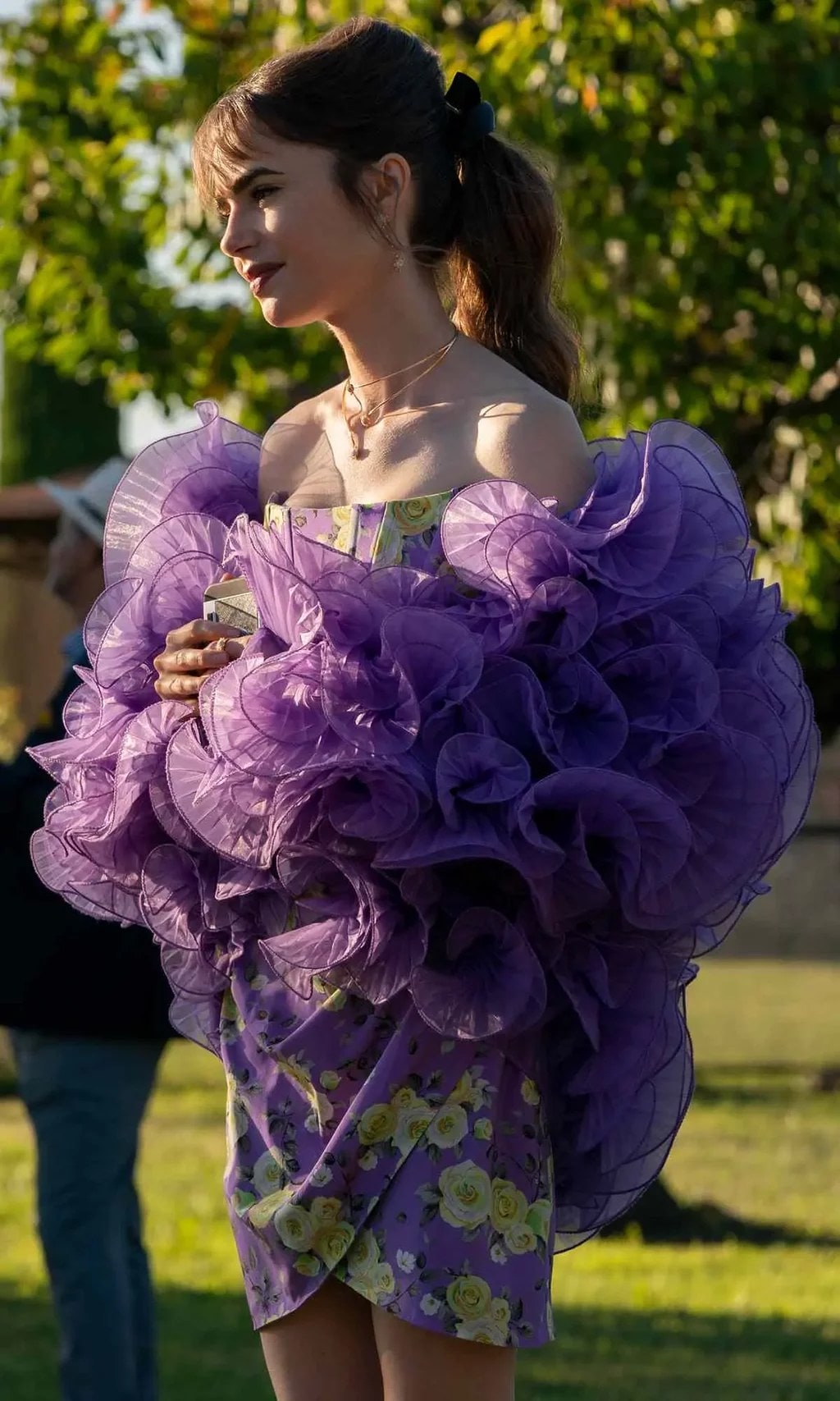 A super fun and, super flamboyant look in true Emily fashion, this strapless Lavender dress with giant ruffles and a floral yellow print is a memorable ensemble that was in theme with the event for the McLaren Artura.


Suave in St Tropez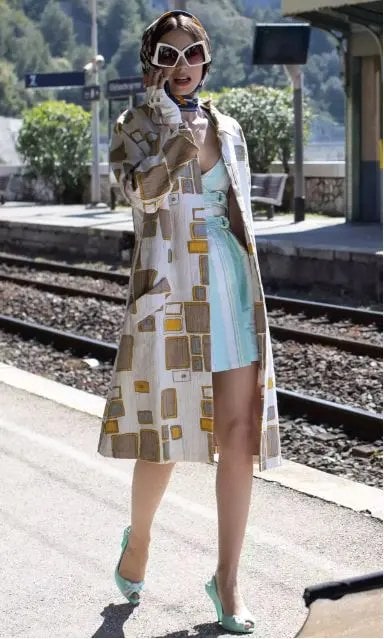 A fan favourite, everyone is dying over this look online. The soft, subtle blue tones of the dress and shoes match flawlessly with this more arty, abstract coat. The headscarf and ridiculously giant white framed sunglasses give this outfit a classic 40's era silhouette – divine.
Birthday Bows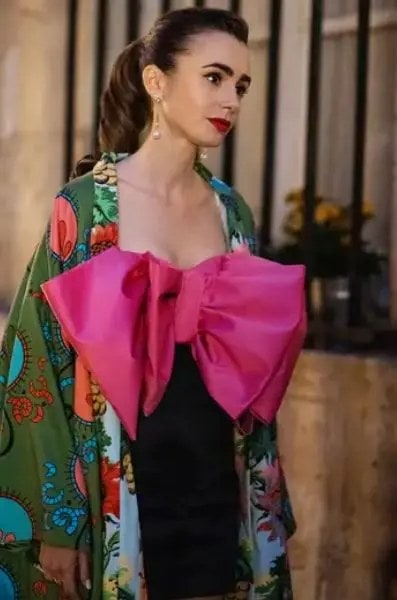 What to wear to your birthday other than a little black dress? Although this look is from season one, we couldn't not include it. Emily nails this LBD with a rather camp pink bow across the bust, designed by Denmark label Rotate. It's so elegant, chic, yet still flamboyant and fun. Emily wears a green, silky looking kimono over the top which helps break up the dress.


Perfect In Pink Feathers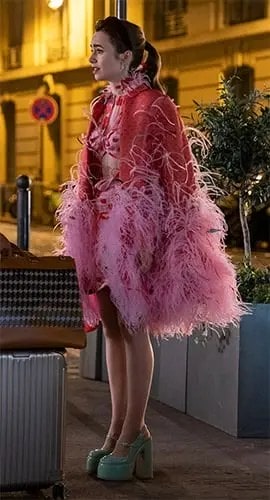 It seems Emily has ditched the stilettos in season two! The juxtaposition of wearing something hyper feminine like this pink feather cape and the big chunky kick-ass heels is perfect for a modern spin on this retro-like feather duster.
Where to find Emily in Paris Pieces:
Net-A-Porter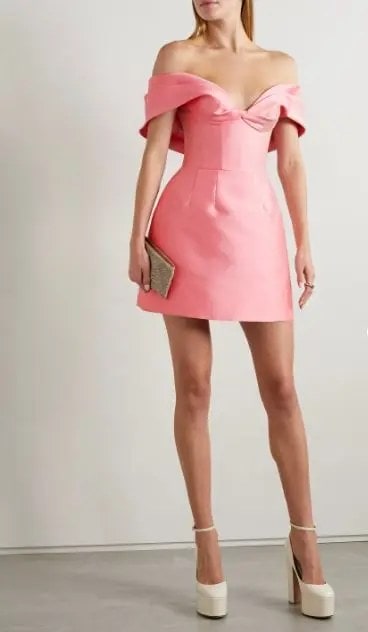 Emily loves an off-the-shoulder cut, so this pretty pink tulip-like dress screams Emily.


This silky sleek feather dress delves into the more luxury side of Emily's style. Classy and chic yet still has that playful edge to it that Emily does so well.


Revolve

Such a sweet little two piece. Introduce some pattern mixing and a hat, and you'll have a very Emily outfit for the summer days.


Jeffrey Campbell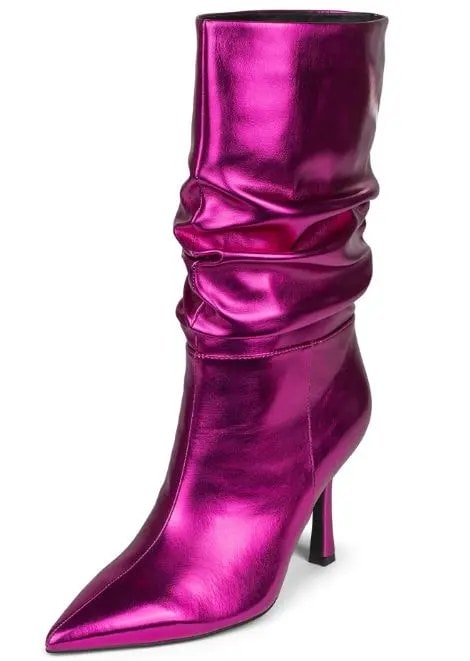 Our girl wears some pretty funky metallic boots in this season, here's our take.


Rotate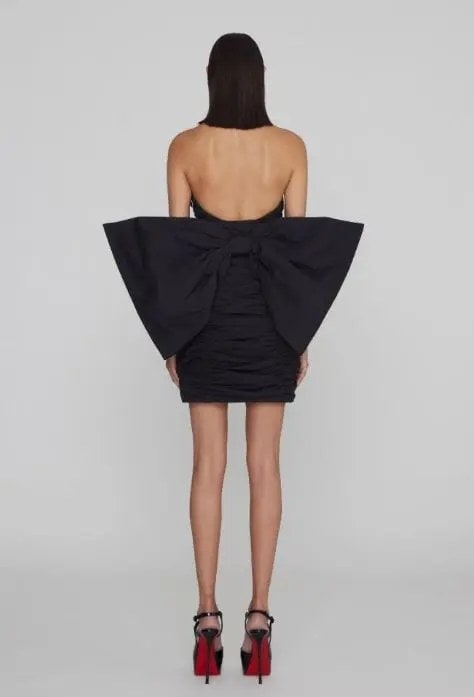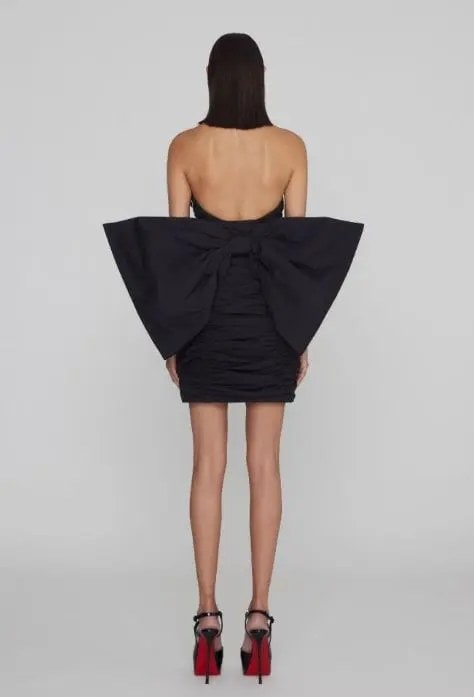 By the same designer as Emily's little black bow dress, This one has a large bow at the back, which is a major trend in bridal wear at the moment!