They've been through the darkness together, but singing sensation Stan Walker and his mum April couldn't be closer. The pair talk to Siena Yates about hardship, healing and finding harmony again.
Three years ago, April Walker stole the nation's heart simply by existing. Now, she may well be New Zealand's – less extreme and far more real – answer to Kris Jenner.
She's known to most Kiwis as the mother of Māori pop superstar Stan Walker, and she's known to Stan, most endearingly, as "Mummy".
April first appeared on our screens in 2018, becoming something of an accidental co-star in the incredibly raw documentary Stan, which followed the singer as he battled against cancer, having his stomach removed to ensure his survival.
One of the most talked-about aspects of the doco was Stan's beautiful relationship with his mother and, in particular, the song he wrote and performed for her in the film, titled "Thank You".
"Everything he says in that song, it's exactly right. That's exactly what we do; we just pray for him and thank Jesus – there's a lot of change that has happened in his life and he knows we just prayed for him," April says with love.
Stan adds: "We're probably the closest in our family because…"
"Because we had cancer together?" April interjects, and the pair crack up laughing.
If there's one thing you need to know about the Walkers, it's that they tend to not take life too seriously. Everything can – and probably will – be turned into a joke, usually at another family member's expense. It's how they are. It's how they've always coped.
But as much as it might be a joke now, at the time it was a very real ordeal. Both mother and son share the rare cancer-causing CDH1 mutation which has already been responsible for the death of at least 25 of their family members.
Because of this gene, April, 56, was diagnosed with lobular breast cancer in 2016 and Stan, 30, was diagnosed with stomach cancer in 2017. Both had their cancer removed – which, for Stan meant having his whole stomach taken out – and both are now cancer-free.
"It always happens to me and Stan," says April, explaining their particularly close relationship. "Everything. Whether it's good or bad, it happens to me and Stan. It's pretty freaky."
"I'm the favourite, eh Mum?" Stan laughs. "She doesn't wanna say it, just in case my other siblings read it, but it is what it is. I'm the favourite, always been the favourite. I'm the superstar."
April doesn't deny it. "They'll say, 'Oh, it's only cos he's the superstar, blah, blah, blah'. But no, it started before that; that day I said to him: 'From this day forward, our relationship is going to change'. And it did."
The day in question is the day Stan finally told his parents, after many years of suffering in silence, about the prolonged sexual abuse he suffered at just eight years old, at the hands of a family member.
The abuse is detailed in-depth in Stan's memoir Impossible, which he released last year. It is a painfully raw and incredibly emotional account in which Stan does not hold back. But the book – and the family – both make it clear that everyone has moved on in a more positive direction. Somehow, even this is something they can laugh about.
"After I told them, my mum and dad did a lot of overcompensating, which actually just smothered me and I didn't like it. So, they've learned along the way not to smother me. I'm a free spirit," Stan says, comparing himself to the stallion in Black Beauty and shouting over his mother as she tries to chime in, "Don't tame me! You can't tame me!"
The pair crack up laughing and April rolls her eyes, giving me a look that seems to say, "See what I put up with?"
But things get a little more real when April elaborates on their relationship – not just the side we've seen on TV, but the side Stan wrote about in detail; the side in which his father physically abused him, and his mother emotionally rejected him.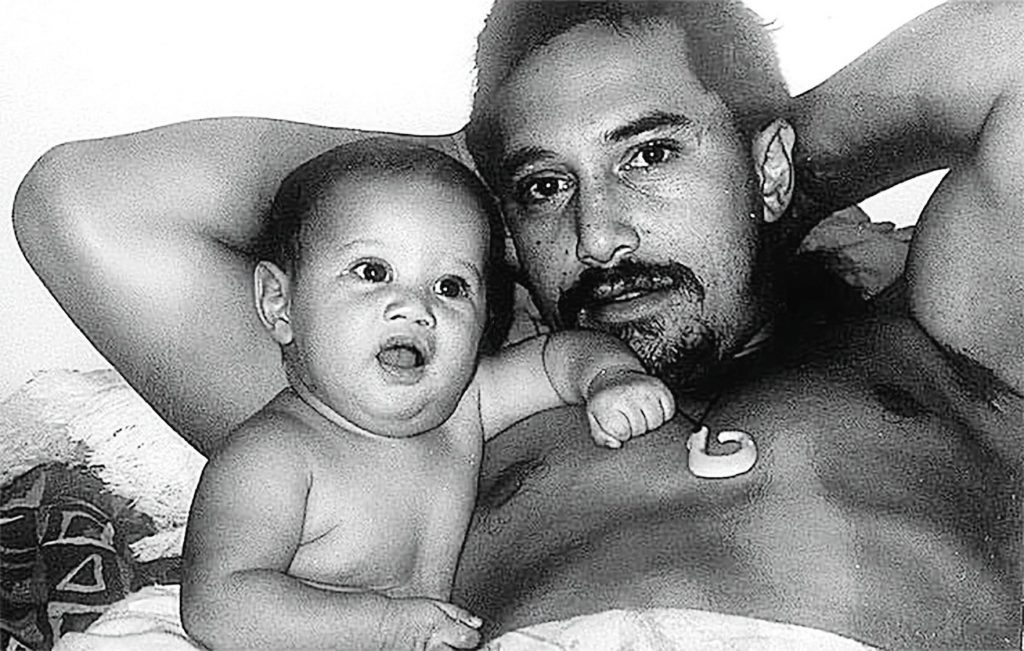 Over many years and with many tough conversations, the whole family has been able to heal and forgive Stan's father Ross. April and Ross are still together and Stan's father is one of his greatest inspirations; they're all able to be open about their past, having moved through it together.
But at the time, Stan obviously struggled.
On top of everything, he acted out and craved his mother's attention, but she was also being abused and trying to protect her children – and trying to keep her family together.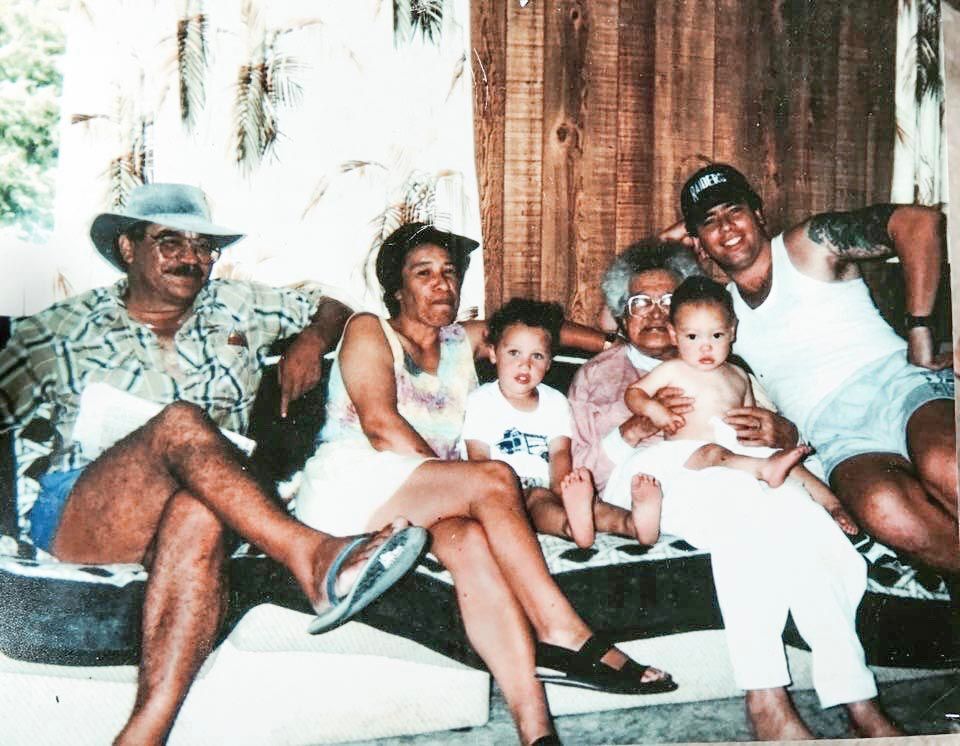 Stan writes, "I wanted too much, and she didn't have anything left to give. She was like, 'Nah, get away from me.' Didn't want to give me a kiss, didn't want to hug me, and that made me want it more. Those feelings of rejection became a big part of the pain I carried around with me, and I used to get angry and frustrated at her. I would answer her back and we'd get into arguments, and then she'd shut me in my room or give me hidings – not just a smack, either. She could give mean hidings, too. "But she gave us hidings like it was discipline, not like she was out of control… I'm the only one who ever got punched up by my mum because I drove her to the very edge. She just couldn't handle me. I definitely feel like I was the biggest pain in her life."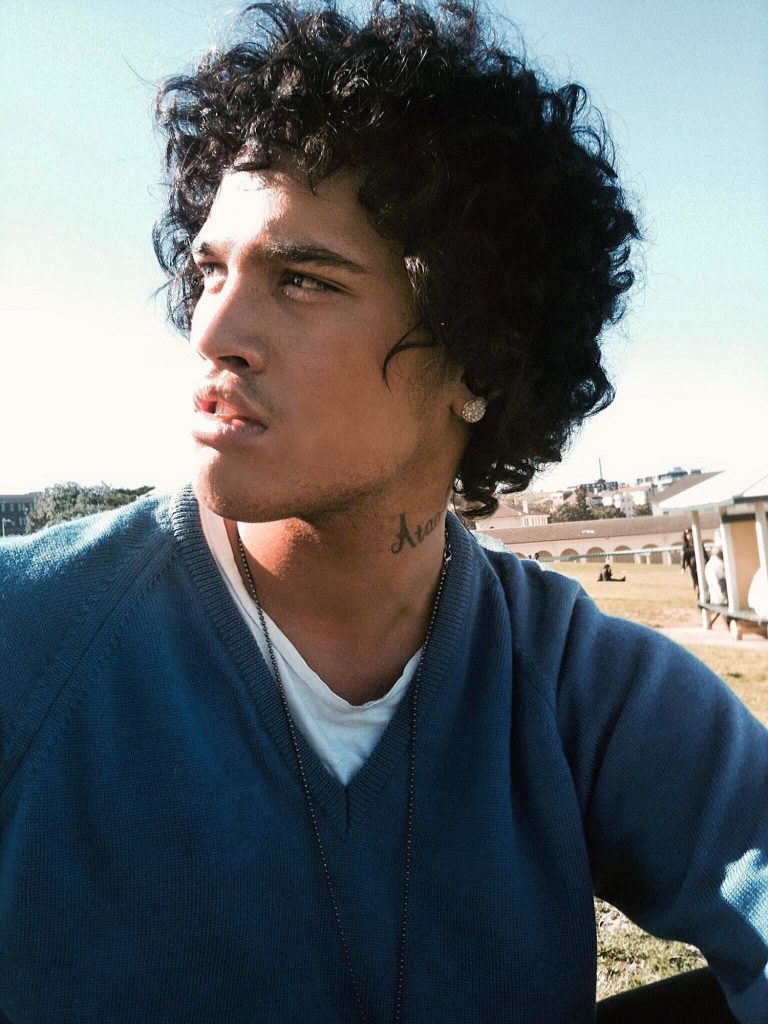 "We were [close] but he was a little turd, man," says April, trying to lighten the mood. "He wasn't a bad kid, he was just naughty. I was in a relationship with his father that was so intense, I had two older boys and Stan and it was so hard and I…" She falters.
Stan interjects quietly: "…rejected me?"
She nods. "Yeah. I mean… I tried. Stan was a naughty kid, but I hated it when Ross picked on him. I hated it – especially him. Someone said to me it was battered wife syndrome, why I didn't leave [Ross], but when I think about it, it was fear – of him finding us and killing us, but also fear of being alone.
"So, our relationship was sort of strained because I didn't know how to protect him, and I'd get mad at him for any little thing because I was already upset at Ross or something like that, and it was really hard."
That's why, when Stan was finally able to open up about his abuse, April felt she had a second chance. "When he told me, I thought to myself, 'I've got to be there for him, whether he's alright or not. I'm just going to be calm and let him say what he has to say and just take it' – and I did," she says, wiping tears from her eyes and preemptively warning, "Don't tell me not to cry Stan. It was really hard. Every time I think about it, I still cry."
True to form, Stan immediately jokes: "Stop crying Mum!" But he continues, "My mum was always my everything – her and my Koko [grandfather]. My mum just didn't like to give me hugs.
"One thing she did was, I remember I always had stomach problems and I always had sore knees. I'd be screaming and crying, and I would drag myself into the room, and then Mum would stay up all night rubbing my knees, or when I had a sore stomach, she was just like, 'Picture Jesus on the cross, son'. She'd give me boiled water and I thought boiled water healed everything because it always worked."
April smiles, Stan's attempt at cheering his mother up paying off, "That's the glory of God, right there," she grins.
The timing of the family's reconciliation must've been an intervention of fate because, only a few years later, Stan's music career started in earnest and his beloved Mummy was right by his side, where she's stayed ever since.
Stan first appeared on – and won – Australian Idol when he was only 18. More than a decade later, he's one of Australasia's biggest stars and has been releasing music consistently throughout the years, winning a host of New Zealand Music Awards and being nominated for multiple ARIAs.
Through it all, April has been working alongside Stan as his agent, promoter and tour organiser – but not, she adds, his manager.
"Can you imagine managing him?" she asks. "That's a full time, 24/7 job. [His partner] Lou can do that".
April's jobs are all ones she has zero qualifications for and entered into with zero experience, except for the knowledge that if anyone was going to be looking after her son, it was her.
"As soon as he won Idol, I was in there and I spoke to Champo [Stan's manager, David Champion] and I said to him – and this is how ruthless I was, I'm not like that anymore," she starts, but Stan cuts in wagging his finger and grinning. "Watch your words, Mummy. Watch your words."
"I am, I am!" April continues. "All I said was, 'If you guys rip him off or hurt him or anything, I'm going to come at you. I'm here for the long haul'. And I have been from day one. I watched and learnt – I'm not educated or anything like that. My father was an accountant so I'm pretty good with numbers, but really I just thought I'd give it a go."
"My mum has dumbfounded all the people who have been in it for years," Stan adds. "She's made a lot of people look dumb when they look at her like, 'Oh she's just a mum, she doesn't know anything'. But she's shown up all of those educated people with titles and she's been there for years."
"I just knew I wasn't gonna let my son go in to that industry without having protection," says April. "Even though he's got a mouth and he can do it himself, I just couldn't let go. I would always be there whether he liked it or not."
There were times where he didn't like it, of course, and the pair had to figure out ways to work together without biting each other's heads off.
"When I'm in work mode, I'm a different person and when I'm not working; I'm the opposite to that Stan," the singer tells. "So, when it comes to work, I said, 'Mum, I don't want to work with you because I don't want to hurt you'. But we've learnt along the way how to work together and stay in our own lanes, and we've come a long way. Now it's really good; we've got a mean working relationship and our relationship as mother and son is good, too."
Most recently, April pitched and organised Stan's latest venture to TVNZ – the six-episode reality series The Walkers, which aired in a prime time slot on TVNZ 2 and is available to stream on TVNZ On Demand.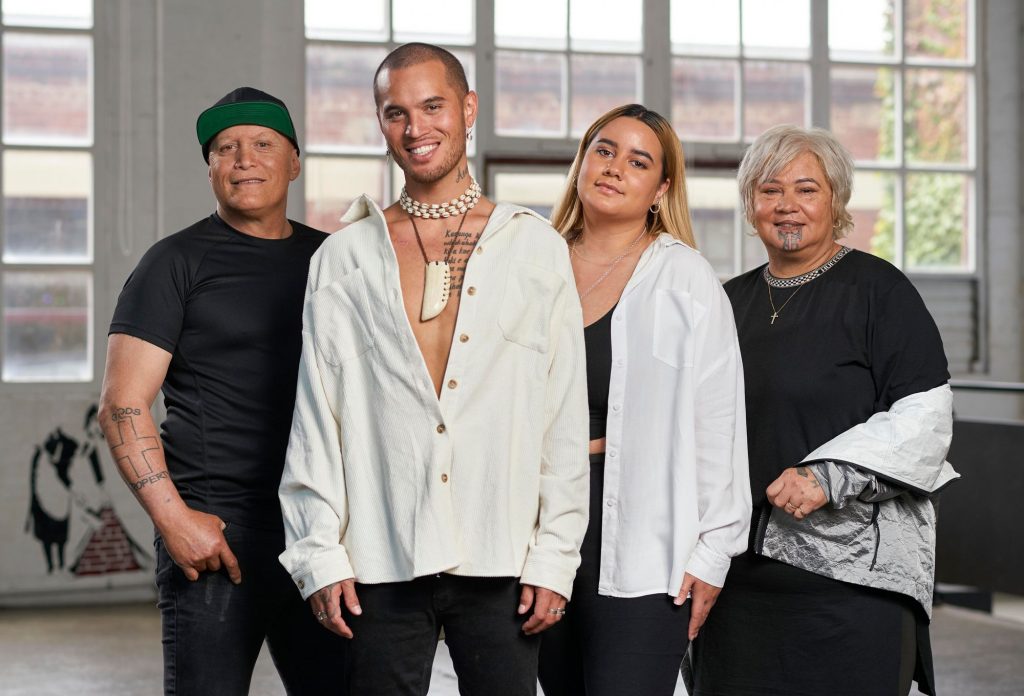 April's pitch went something like this: "Would you be interested in doing a show on our hori family? It's not the Kardashians, I'll tell you that right now, but what you see is what you get."
Stan was initially against the idea, partly because "my life is out there enough as it is", but more so because he wanted to protect his family.
"I've been doing this for 12 years," he says. "I know what it's like to be judged and scrutinised, I understand all that, I'm all good with that, I don't care what nobody says about me. But I said to them, 'You fullas don't understand what it's actually like to be me or for your life to be out there. I have no control over what people say about you guys and I'll be hurt if people say something bad about you.'
"When it comes to my family, I'm crazy. I will come for you and your whole whakapapa. So, I was like, 'Are you fullas sure? Are you ready?' But in saying that, it's been done so beautifully; they've done an incredible job of shooting us and showing us for what we are."
It's lucky then, that April "just kept chipping away" to get him on board. She did that because, not unlike Kardashian matriarch Kris Jenner, April saw an opportunity for her family and wanted to take it.
She has one son running his own business as a carpenter, another is a musician, another a youth pastor and her daughter is just starting her own beauty business.
"The more exposure we give them, hopefully, people will want to join in and support those businesses," says April.
Besides, Stan adds, "Mum loves the spotlight. As soon as the cameras turn up, she's like, 'I'm here!'"
"Whatever. I think I did it for my husband; he wanted to be in the spotlight more than I did," April laughs. "I would rather be behind the camera, giving orders."
Whether it's supporting Stan in his hugely successful music career, or trying to give her other kids a leg up in their endeavours, April is a mother who will go to any lengths for her kids – especially Stan; especially after everything they've been through together.
"To be honest, I'm not special or anything like that. I'm just a mum," April says. "Like any other mum, I love my baby. He's my best friend. We have our arguments and crap like that, but me and him can forgive each other just like that, even if it's something huge, because time is too short, man.""
I'm not special or anything like that. I'm just a mum. Like any mum, I love my baby