Aroha Awarau speaks to three enterprising women who've turned their personal passions into profitable pursuits.
MILA REUELU-BUCHANAN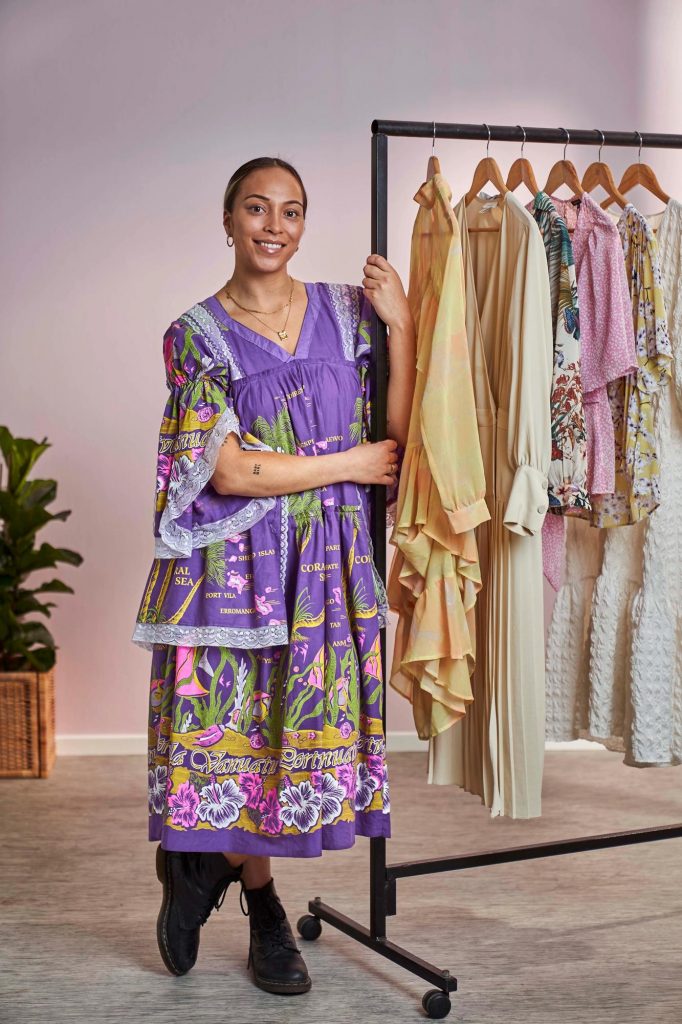 Professional netball player
Side hustle: Clothing rental business
Rising star Mila Reuelu-Buchanan is fearless on the netball court and grateful to be a professional sportswoman, playing in the midcourt for the Northern Stars.
The 23-year-old can add another notch to her belt, as a businesswoman, after recently starting her own clothing rental company, Kēkē Rentals.
Mila says her side hustle is a great way to earn extra money to complement her job as a professional athlete – a role she's been in for the last four years. But the main reason she started her business is because she loves fashion, something she inherited from her grandmother Joan Flanagan.
"My grandmother and my mother are my fashion icons. My grandmother designed clothing and jewellery and travelled the world as a buyer for Kirkcaldie & Stains. She always looked immaculate, like she had just stepped onto the red carpet," says Mila, who has a mix of Māori, Samoan, Tokelauan and Cook Island heritage. "She died in 2013, and what she left me was a love for clothing, and she taught me the importance of taking pride in my appearance."
Mila is so dedicated to fashion that she rarely wears the same outfit twice, and found herself hiring clothes to wear for special occasions. That's when she saw the demand for this type of business and decided to start Kēkē Rentals with her friend Tipapa Bracken.
"Kēkē means 'to be different' in the Cook Island language," Mila explains. "The reason I named my company this is because I like to wear clothing that makes me look different. I like bright, bold colours and I want people to look twice at the clothes I wear when I'm walking down the street."
I want people to look twice at the clothes I wear when I'm walking down the street
Mila rents out her own clothes, operating her business from Instagram. She uses some of the money she earns to source and buy more outfits from second-hand shops and online.
Her partner, fellow professional athlete Du'Plessis Kirifi – who plays for the Hurricanes rugby team and was called up for the All Blacks squad in 2020 – helps Mila through his own side hustle as a photographer. He takes the pictures of models wearing her clothing around her hometown of Porirua.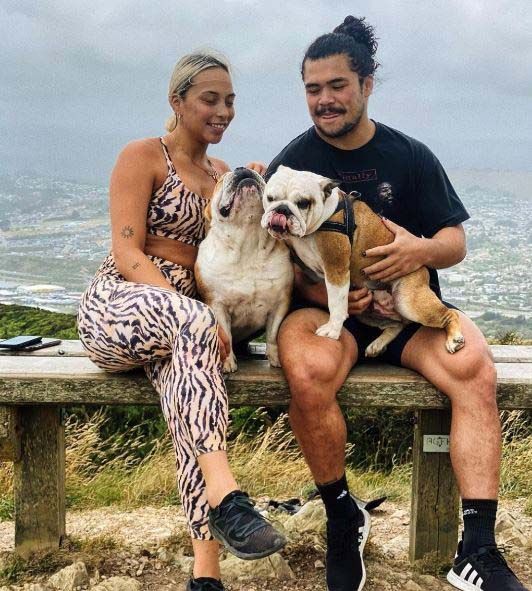 "Being from Porirua – a community that has a lot of negative stereotypes – I wanted to embrace where I grew up and photograph the outfits in iconic places in the area," she says. "I'm always going to be loud and proud of my community.
"It's also awesome to have a partner who is supportive and who is also a professional sportsperson with his very own side hustle. We have so much in common and enjoy each other's company. He knows how I feel, and he understands my life."
Mila is grateful to be a netball player and get paid to do what she loves.
"Sport has played a big part in my life, and playing netball has kept me grounded. It has taught me that if you put in the hard work, then you can be successful."
For now, netball and her business are keeping Mila busy. She also recently completed a bachelor's degree in social work. Gaining a formal qualification was important as it provided her with a back-up plan.
"I've been fearless as I have embarked on these challenges, and that has motivated me. The biggest advice I can give is that if you want to do something and if you're passionate about it, then just do it!
"You have nothing to lose, and you will learn so much from the experience."
DR INEKE MEREDITH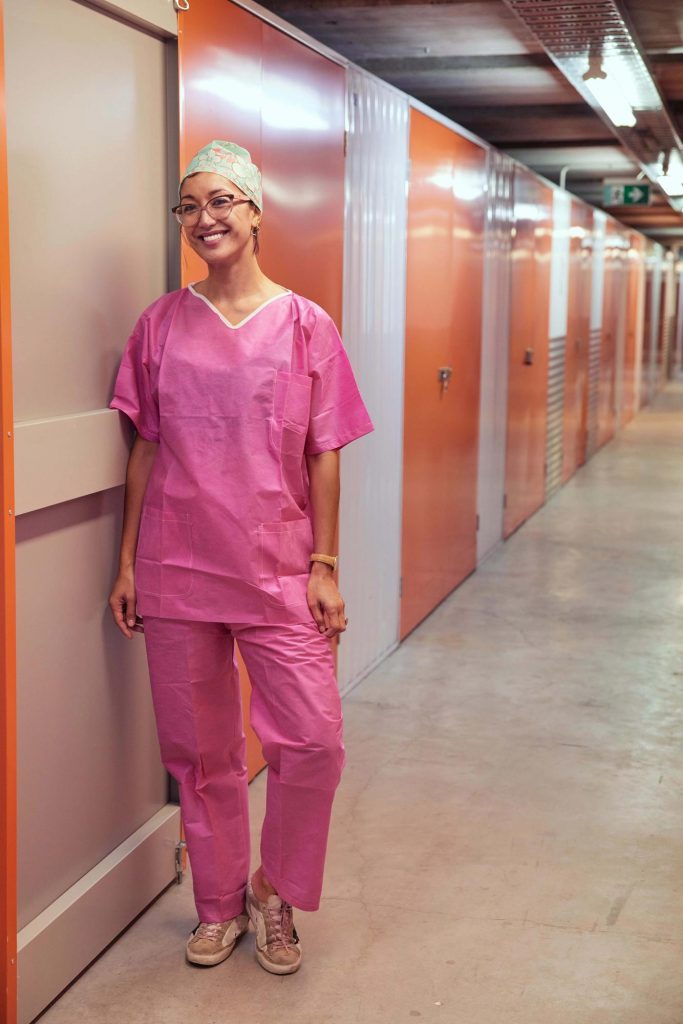 Breast surgeon
Side hustle: Dog skincare business owner
Breast surgeon and dog lover Dr Ineke Meredith's labradoodle Charli was her pride and joy. She loved her pet so much she developed her very own ointment to treat Charli's serious skin condition when there was nothing available at veterinarians or pet stores.
Sadly, after six years of being in her life, Charli died from cancer last October. But her legacy lives on through the business that Ineke started, manufacturing and selling the successful homemade ointment she used to treat Charli's skin ailment.
"People love their dogs. We know that every time we go for walks on the beach, we always remember the names of the dogs but always forget the names of their owners," Ineke explains.
"Everyone humanises their pets. I was the most guilty of that. I travelled to Sydney a lot for work, and I took my dog with me. She was in my bed, she was on my couch, she was very much part of my family."
When Charli started to suffer from numerous skin irritations, including dry skin and rashes, Ineke, 40, would visit the vet every week, forking out money for consultations and an endless cycle of antibiotic treatments.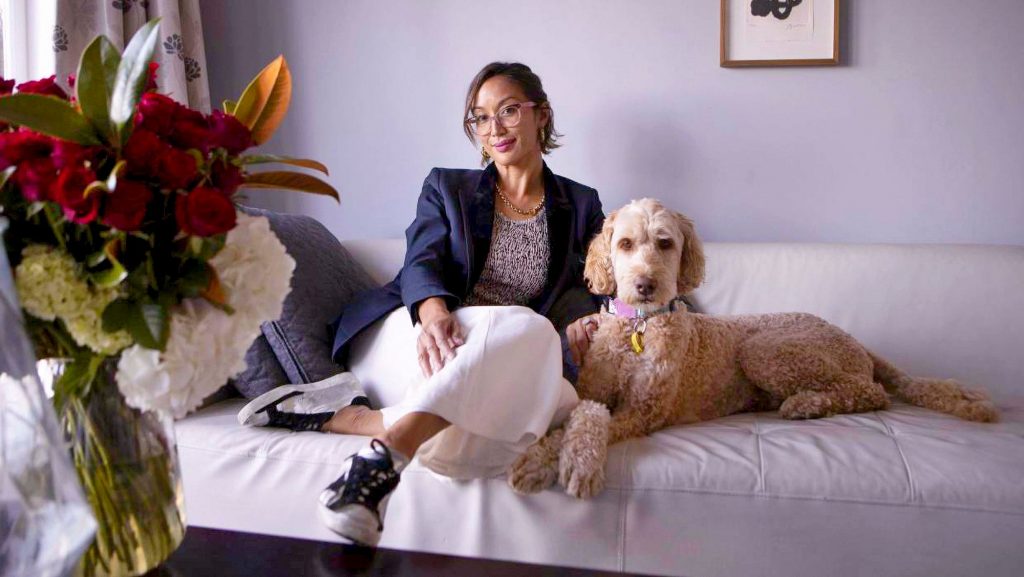 After Charli was prescribed human treatments to soothe her itchy skin, Ineke decided to use her 20 years of experience as a doctor to come up with a treatment of her own. An established breast and general surgeon in Wellington, Ineke also lectures at the University of Otago Medical School and has been heavily involved in medical research and lecturing across the globe.
But that experience was to help humans. This was the first time she would delve into research to help animals.
"It was a very long process. I read lots of veterinarian literature, buying ingredients, experimenting with things to get the right consistency, smell and, most importantly, creating something that worked," she explains.
After 12 months, Ineke – who was born in Auckland and grew up in Samoa – concocted an ointment that helped ease Charli's skin condition. It didn't take Ineke long to realise that she could start her own business manufacturing this product, because she knew from her own experience that there was nothing like it on the market.
She sought help from various business coaches and juggled her full-time job at the hospital with starting a brand-new business.
"To become a surgeon, you need discipline, and that also applies to becoming a new business owner. The time and the investment, mentally and physically, are similar.
"Medicine is very prescribed. It's a profession that has been present on earth for centuries. There are ways that you do things and it's a framework that we have practised for years. In business, there is no right way. There are many ways and many paths. You have to keep moving and be dynamic."
In business, there is no right way. There are many ways and many paths. You have to keep moving and be dynamic
A year on, and Ineke's company, Fur Love, boasts a range of dog skincare and coat-care products made using which are scientifically sound and veterinarian-certified natural ingredients. She continues to balance being the boss of her business – where she employs two other staff members – with her full-time duties as a sought-after surgeon.
Earlier this year, she returned from France after a short visit to work and be with her husband, Dr Krishna Clough, one of the top breast reconstruction surgeons in the world, who is currently based in Paris.
"Learning new experiences is fulfilling. Juggling a business with being a doctor has broadened my horizons. I encourage my junior registrars to embrace anything that gives them a worldliness, because it helps us with the ability to learn more about others. It allows us to relate to people and makes us great at what we do," she says.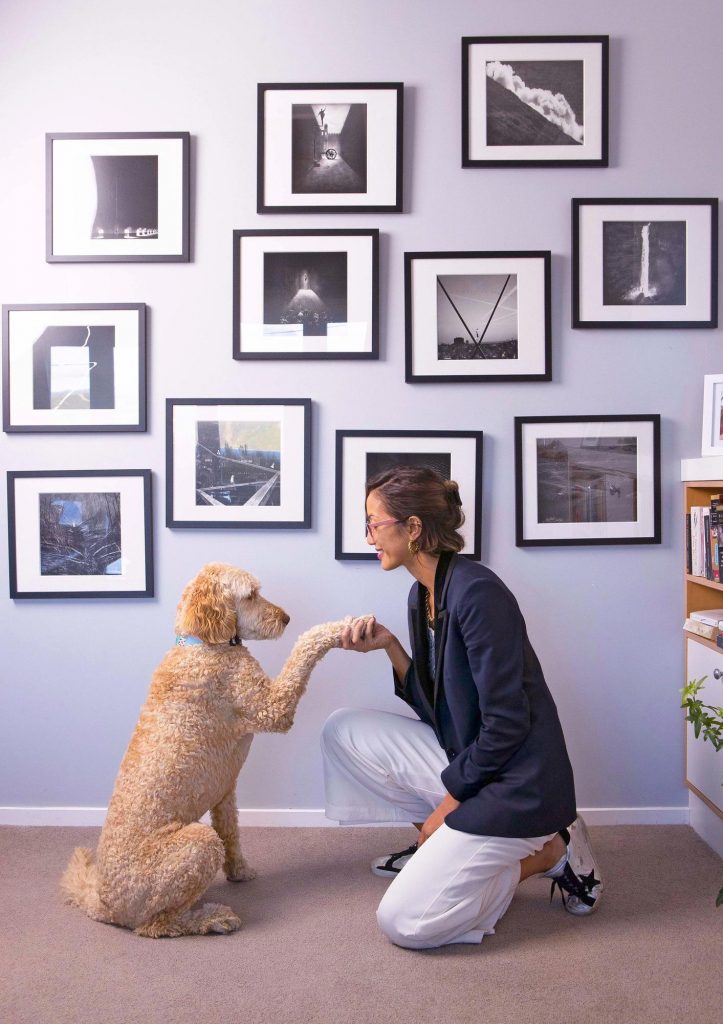 With the launch of Fur Love, Ineke is sad that the dog that started it all is not around to enjoy her success. It's been nearly a year since Charli passed away and the grief is still raw.
"It's hard to replace Charli because, of course, she was the most beautiful and brightest of them all."
SARA-JANE ELIKA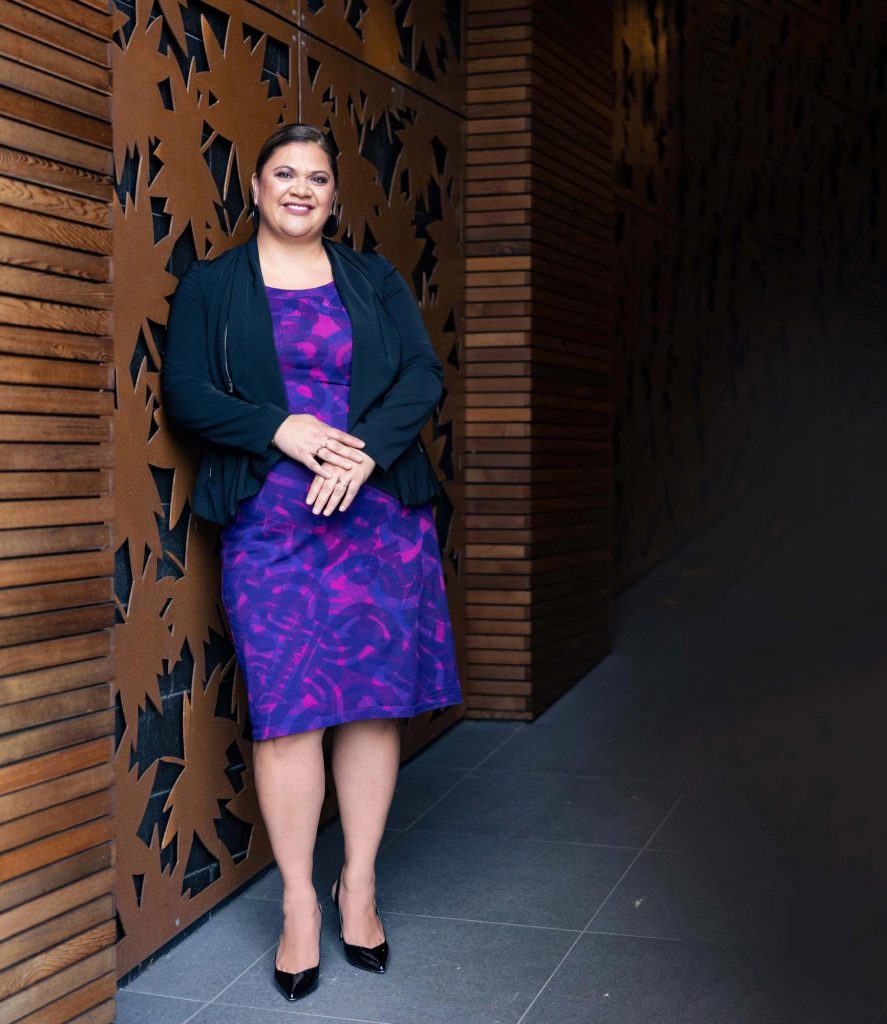 Lawyer/professional consultant
Side hustle: TV host and singer
When singer and trained lawyer Sara- Jane Elika was 10 years old, she had a dream that she hosted her own talk show, just like her idol Oprah Winfrey.
Thirty years later, that dream has become a reality, with the Samoan mother of four fronting and producing her own show, Soul Sessions, where she interviews Pacific gospel singers about their love for music and then sings a duet with her guests at the end of the show. Her first episode featured TVNZ 1 Breakfast newsreader Indira Stewart.
Not since the programme Praise Be – once a Sunday morning staple on TVNZ, featuring hymns sung by different churches across the country – has a series showcased the popularity of faith-based music in Aotearoa. Sara-Jane says Soul Sessions brings out her passion for singing and the importance of faith and song within the Pacific community.
"With our Pacific culture, it's natural to connect to our spiritual side. I wanted to bring the audience on a journey and bring out the stories of the artists and their music," says Sara-Jane, who grew up singing in church and later toured the world, becoming a household name in the Pacific community.
"A lot of the messages around faith-based music are about love, joy, peace and being whole, and those messages have always resonated with me. When I sing gospel music, I can connect with people I wouldn't normally have the opportunity to connect with."
A lot of the messages around faith-based music are about love, joy, peace
Sara-Jane, 39, had always wanted to combine her passion for music with a desire to become a television presenter with her own show. But she knew both industries were difficult to break into and make a stable living from. She had the foresight after she left high school to find a more reliable career to help support her two passions.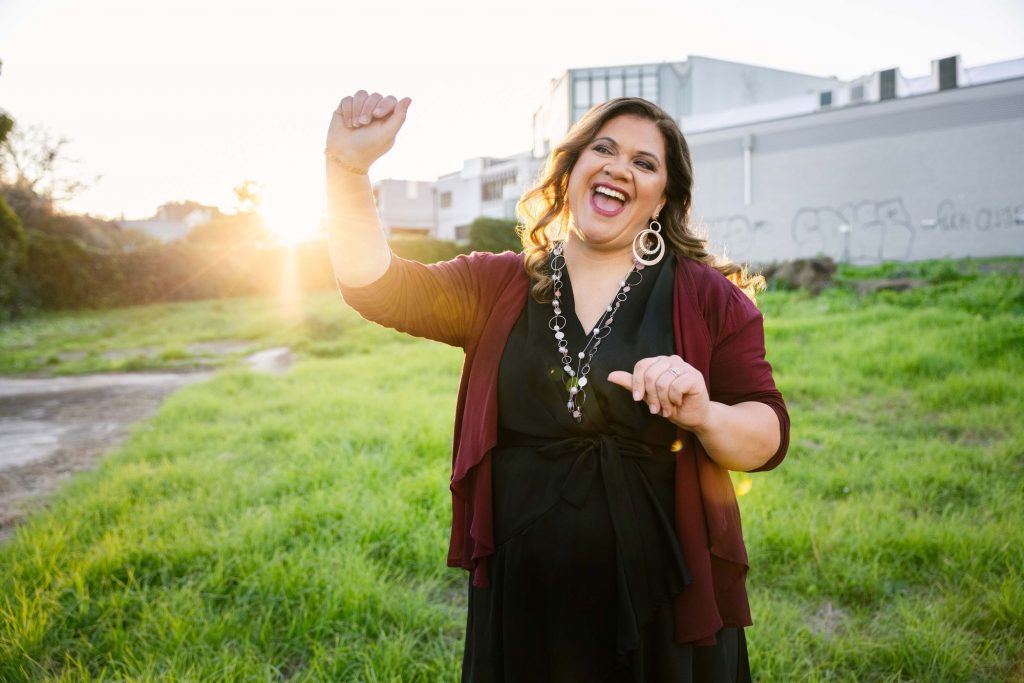 She completed a law degree at the University of Auckland and was admitted to the bar as a barrister and solicitor. She started her own consultancy firm, Elika Consulting Group, with her husband, Leaupepe Ta'ala Ralph Elika, whom she met at law school. Their clients include corporate businesses and government and non-government organisations, which they help with performance audits, media and communications, strategic planning and cultural competency.
Prior to this, Sara-Jane and her husband ran their own sports management company for five years, representing professional netballers, as well as rugby union and league players. Last year, she was a finalist in the Women of Influence Awards.
"I grew up knowing that the reality of the music business is that everyone is not going to become an international pop star and sell millions of albums. I knew musicians have a hard time making ends meet, so I had to find another way to earn a living.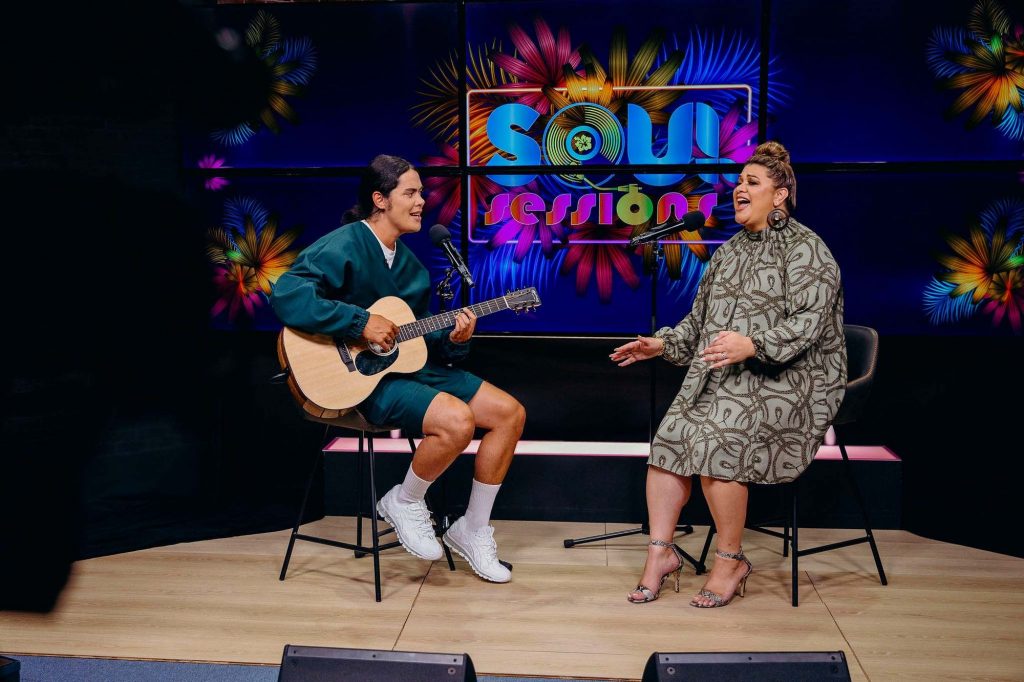 "People think I'm just a singer. But I also love law and business. Over the last seven years, I've also transitioned into governance. I enjoy sitting on different boards and providing a diverse perspective that contributes to building a strong organisation."
Sara-Jane juggles her work and entertainment commitments with raising her four children – Micayla-Jane, 11, seven-year-old twins Lafaele and Isaia, and Antonio, five. She lives in an intergenerational household that includes her husband, father-in-law and great aunt, who all support her passion by helping to look after the children.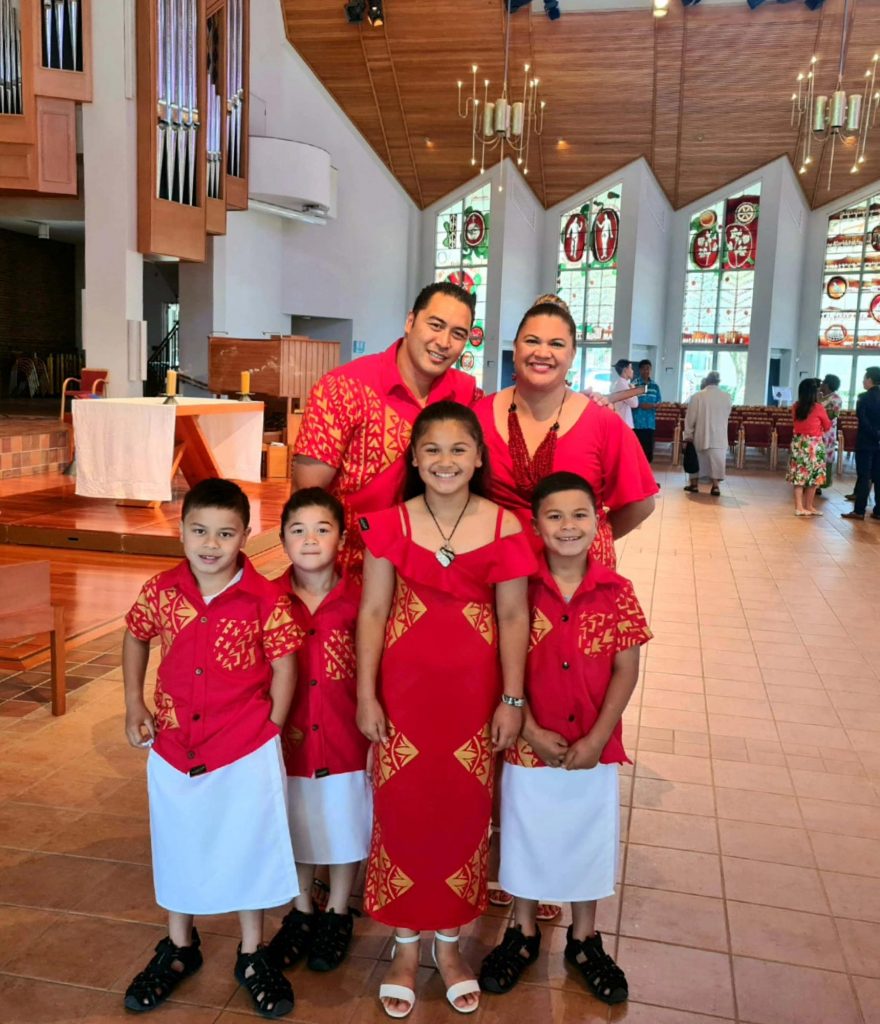 "Everyone chips in. We have a flow in our household that makes everything work."
Sara-Jane, whose father is Samoan and mother is Pākehā, says she is used to navigating two different worlds, so she feels comfortable switching between being an entertainer and entrepreneur.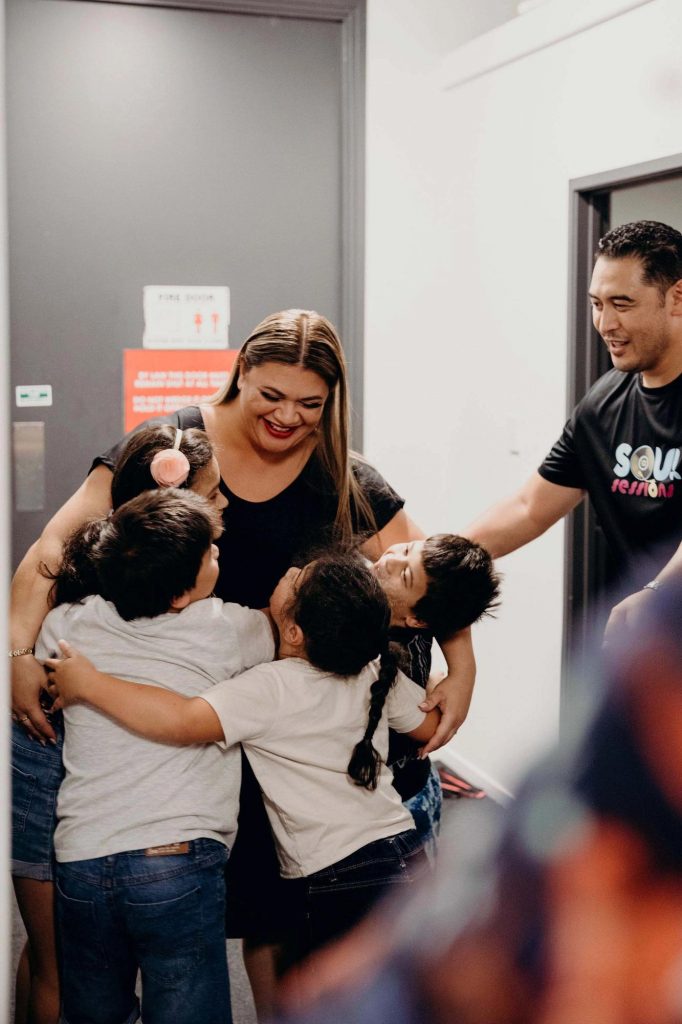 "I've learned to walk in both worlds, not only in my culture, but also professionally. I love the fact that I can walk into a corporate governance meeting and then go to a jam session with musos after."
Soul Sessions screens on Prime, tpplus.co.nz and in the Pacific Islands.