Emma Clifton shares her passionate views on the much-hyped Harry and Meghan interview that has royalists riled up.
Sometimes, I cannot believe I've spent so much of my short life defending someone from Suits, a serial drama I have never and will never watch.
I'm not quite sure when I flipped over from being ambivalent about Meghan Markle to being someone who would write an op-ed in her favour. It certainly wasn't at the beginning. With her luscious hair, blinding white teeth and soft voice, I remember thinking, "Well, she's very American" – in a way that was absolutely not a compliment.
And now, here we are. My heart shifted around the time of the wedding – a love-filled, good vibes party that seemed to break the royals out of their slightly tired, slightly maudlin framework. Meghan brought some Markle Sparkle to the whole set-up and Harry looked so happy; the sight of Prince Charles beaming as he walked Meghan down the aisle, her elegant mother Doria crying happily into a handkerchief. It was a lovely day that seemed to signify change and love and hope and happiness… and wow, what a long, difficult and dramatic not-quite-three years it's been since.
Interestingly, in the Oprah special that's still sending shockwaves across the Atlantic, the wedding was a turning point for Meghan as well. A rumour that she had made Kate cry sprung out of the royal woodwork – a woodwork that would become increasingly leaky as time went on – and the anti-Meghan headlines sparked up once more, never to disappear again.
If you are to believe the special – and I do – it turns out it was the other way around; Kate made Meghan cry over some sort of flower girl situation (princesses get the worst kind of drama) and then apologised, but not before the powers-that-be had already told the press. Suddenly, Meghan's glamour was weaponised and the media revelled in her hypocrisy, sneering at her for not knowing her place; for being a drama queen, rather than a proper princess.
When you go back and look at the headlines that followed Kate Middleton during her early years with William, the headlines were also mean-spirited: Kate was bemoaned for her lack of career and dubbed "Waity Katie" for sticking by William for so long without an engagement ring. Bitchy, sure. But in comparison to the sheer volume of hate levelled at Meghan? Practically adorable. As Meghan herself succinctly summed up the treatment: "Rude is different to racist."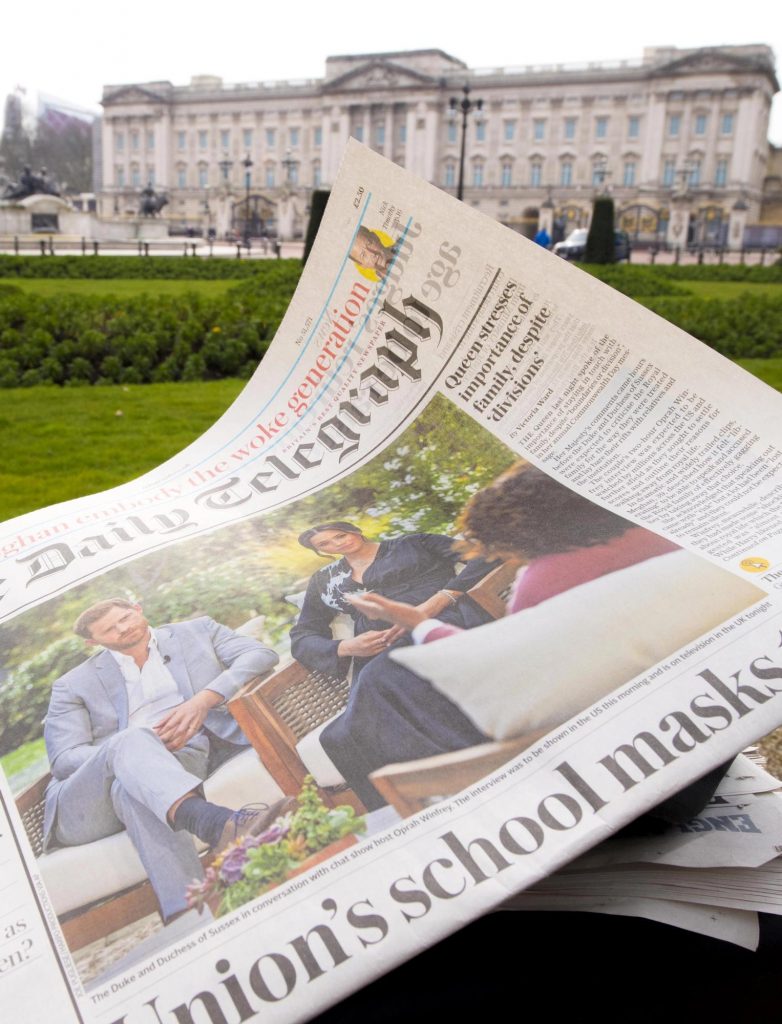 So wall-to-wall was the coverage of Meghan that, in the Oprah special, she recalled when she was told she had to go out less, because there were too many headlines about her. Her retort? That she had left the house twice in four months. But actual sightings of Meghan weren't necessary when any tidbit could be used against her – like her favourite breakfast of avocado on toast, and how it was actually used to fund human trafficking, as if Meghan was just a middleman away from rounding up people into trucks with guns.
The more ludicrous the claim, the faster it spread. Meghan was tarnished with the same limp dislike that blanketed women like Hillary Clinton – she was "unlikeable". You know the sentence:
"I can't put my finger on it but there's just something so unlikeable about her."
Although in Meghan's case, that X factor was a lot more insidious. As a mixed-race woman, she was always going to stick out amongst the lily-white royals – centuries of marrying your cousin to ensure the bloodline will make for an alabaster complexion! – but instead of welcoming this long-needed point of difference, instead of embracing the power of representation, they shut her out.
It became pretty clear along the way that Meghan was drowning in a sea of negative press and nothing was being done to bring her back to safety. Harry has said that he was terrified of history repeating itself; that he would lose yet another woman he loved to the pressures, scrutiny and, frankly, danger of the public eye. Watching Meghan go through her mental health crisis, while pregnant with their son, would have been hard enough for Harry, knowing how isolated and miserable his own mother had been during her first royal pregnancy.
But if the royal family underestimated Harry's trauma, they also underestimated Meghan's tenacity. All of the points they used against her – her age, her previous marriage, her previous job – formed a world of life experience that meant she got the happy ending that Diana never did when she, at all of 19, also entered into a role that took her keys, her passport and her identity.
Because this royal bride was able to see a life outside of the palace in a way none of the others could, and that tiny gleam of hope – coupled with the damning reality that Archie was never going to be seen as a proper royal – has been enough to change the monarchy forever.
The ghost of Diana is never too far away from this generation of royals – her short, spectacular life of loving service to the public gave way to a tragic death that many of us still feel the loss of. There have been so many times in the past 20-odd years where her absence has been so noticeable, both in terms of her boys' lives and also in the role she played for the public.
As sad as she would have been about the rift that exists between her sons, you have to imagine she would have been thrilled that Harry managed to escape a system that isolated her for so long. In fact, she played a large part in his ability to do just that, he said. When his father cut him off at the beginning of lockdown, it was his mother's money that kept him and his family safe. "I have got what my mum left me," he told Oprah. "I think my mum saw it coming. And I felt my mum's presence through this process."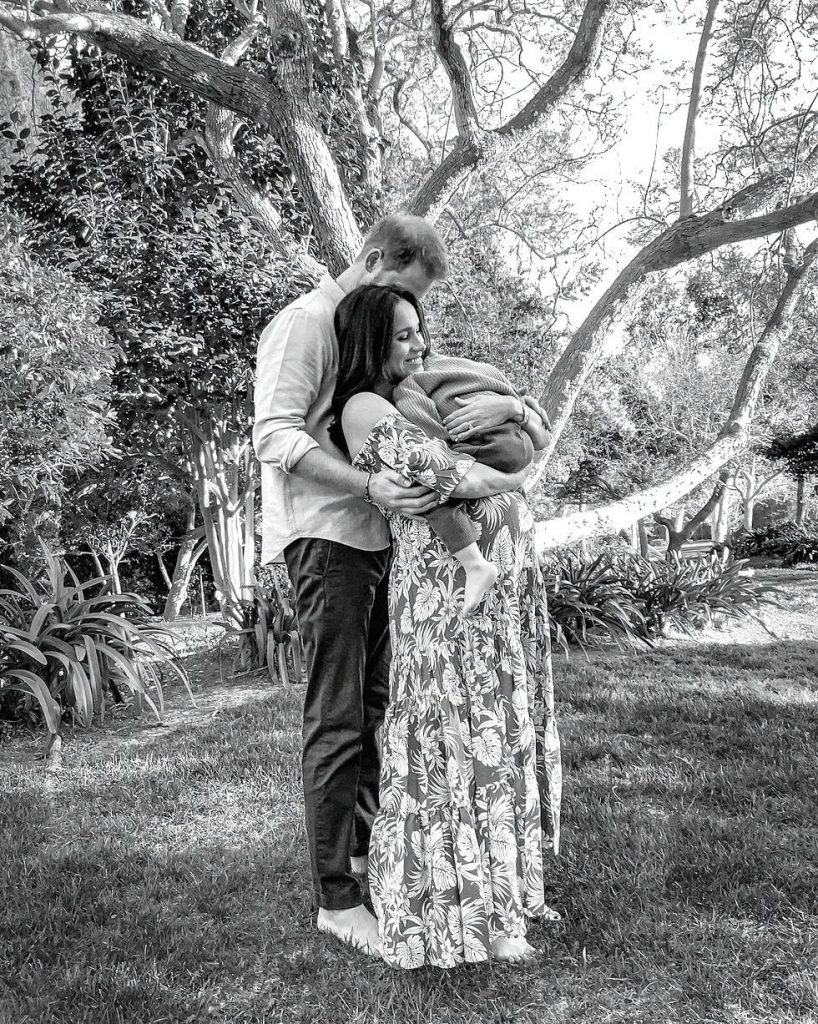 Somewhere, I hope, Diana is able to see her grandson playing in the grass of his new family home, uninterrupted by press or protocol, with a life of possibilities stretched out before him. And she'll know she has her daughter-in-law to thank for that.