For dessert, nothing beats a tart. With this one, I'd made sure each component can be prepared well ahead of time so the stress is non-existent! 
Makes 25cm tart (serves 6-8) 
Ingredients
Pastry
1 sheet sweet shortcrust pastry (I used Paneton) 
Filling
250g cream cheese, at room temperature 
2 heaped tablespoons caster sugar 
2 cups chilled custard, either store-bought or homemade
200ml cream, whipped 
1 teaspoons vanilla extract
2 teaspoons orange zest
Topping
3 cups chopped rhubarb, washed
2 tablespoons brown sugar 
2 teaspoons orange zest to serve
Sugar syrup
¼ cup caster sugar
2 tablespoons water
Method
Preheat oven to 170°C fan bake.
Grease a 25cm loose-bottom tart tin and line with pastry. Prick all over with a fork and chill for 30 minutes. Bake chilled shell blind by lining it with baking paper and filling with beans or rice (this stops the sides collapsing in when you bake it). Bake for 20 minutes then remove paper and beans and cook for a further 8-10 minutes or until the shell is golden brown. Set aside to cool. This stage can be done a day or two ahead – just wrap it in foil to keep it fresh.
While the pastry cooks, roast the rhubarb in the same oven. Lay it out on a tray in a single layer, sprinkle brown sugar over top and bake for 15-20 minutes or until just cooked. Cool, then transfer to a bowl. Make a quick sugar syrup by simmering ¼ cup caster sugar and water for 6-7 minutes. Pour this over the rhubarb and leave to sit until cooled.
To make the filling, beat together cream cheese and remaining caster sugar until smooth. Add custard, vanilla and 2 teaspoons zest and beat until combined. Fold in whipped cream. Scrape into pastry shell, smooth the top and chill for at least an hour.
When ready to serve, transfer the filled and chilled tart to a serving plate and take this and the rhubarb in syrup to the table. (I like to do the final touches at the table because it's fun but you can prepare it in the privacy of your kitchen, if you prefer). Spoon on the rhubarb then zest the remaining orange rind over top. Serve up luscious slices, drizzled with rhubarb syrup, to your lovely guests.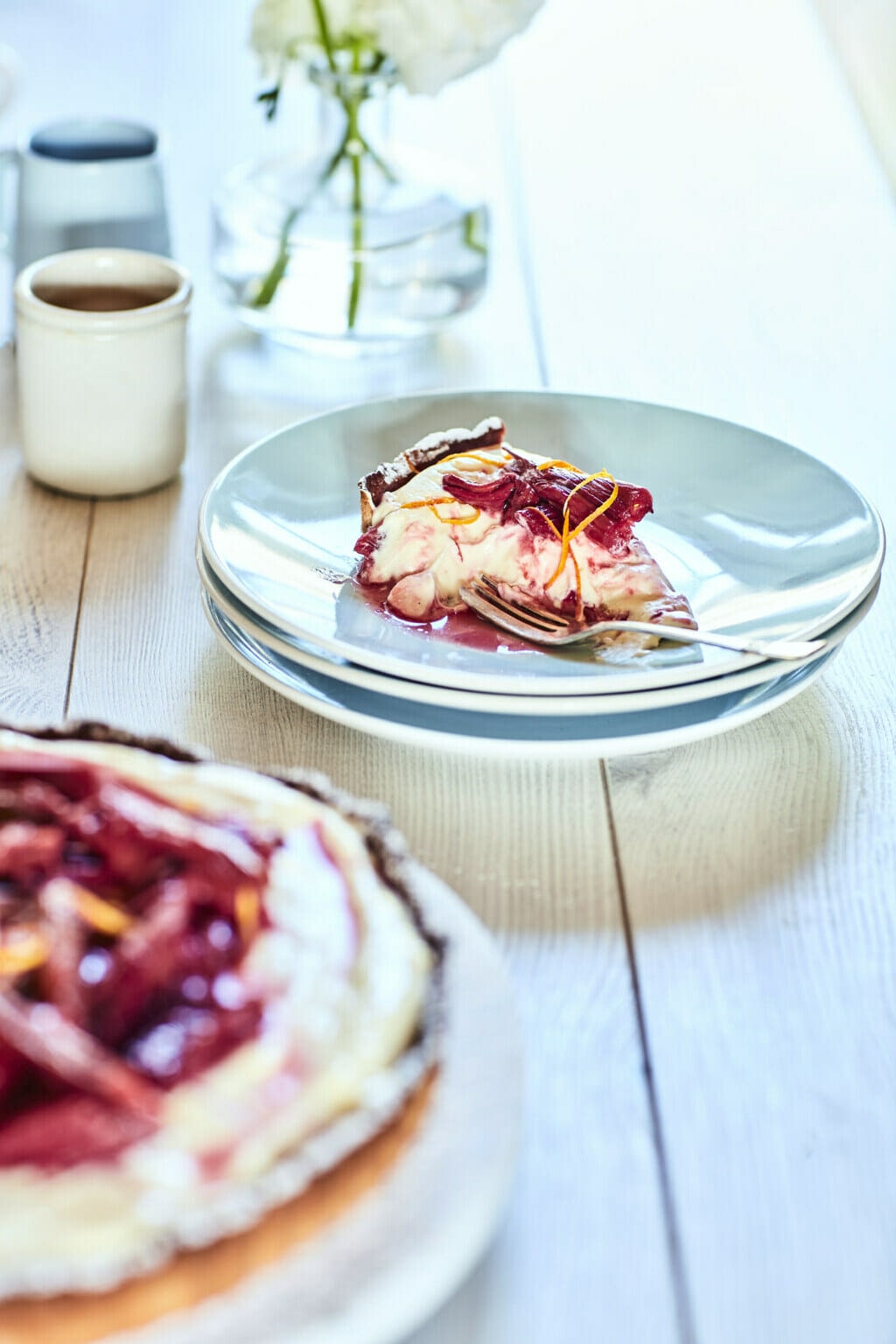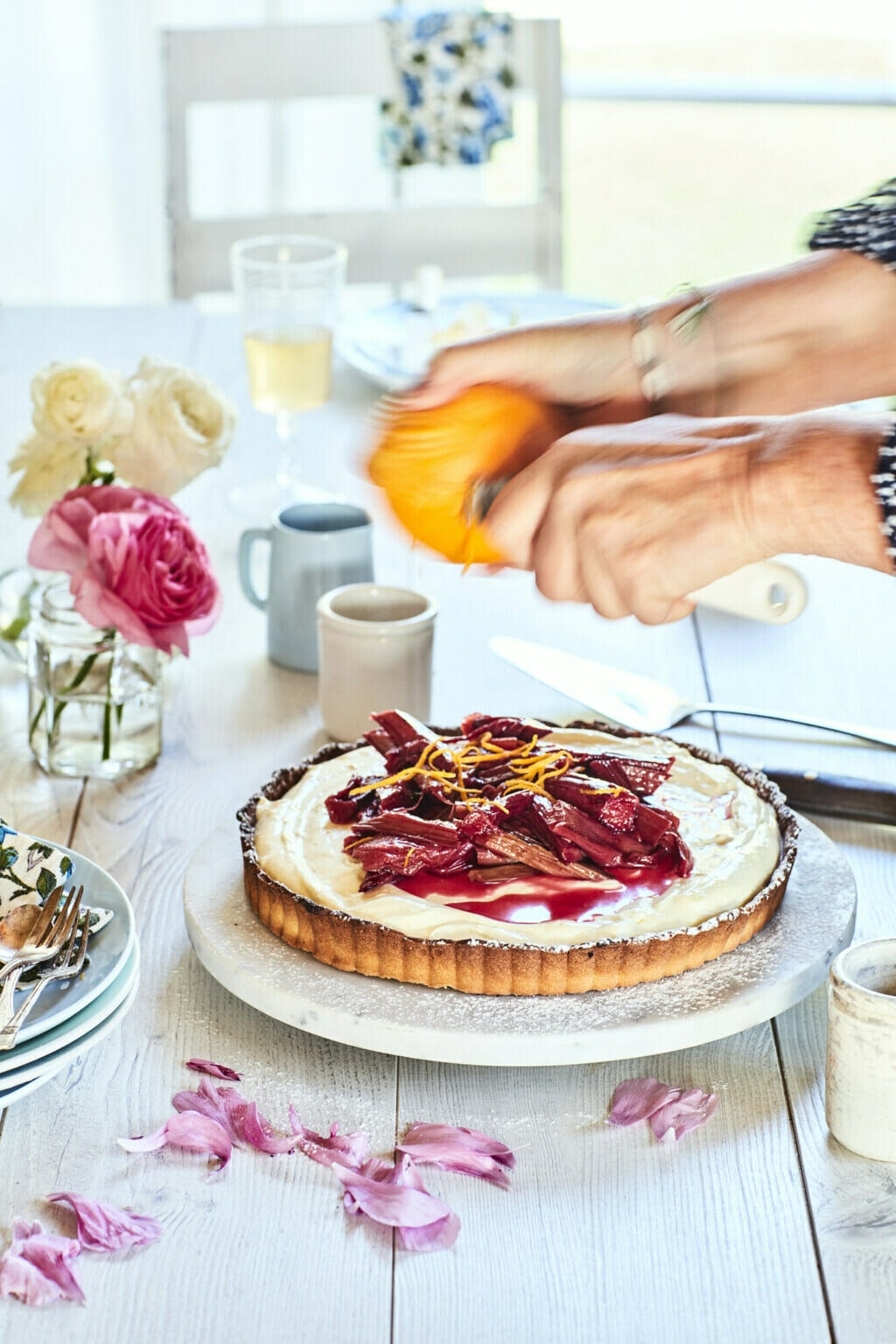 Nici's note: Make your own easy cheat's custard by bringing 2 cups of milk and ¼ cup sugar to a near boil, before stirring in 3 big tablespoons of custard powder that's been mixed to a paste with some of the milk. Whisk or stir for 10 minutes over a medium heat until thickened. Cool.