Thirteen years after planting began, a Blenheim garden of perennials, native bush and espaliered fruit trees is now an exuberant teenager.
When South Islanders Rosanne and Atholl Anderson moved to Blenheim after 15 years in Canberra, Rosanne had a wishlist for her garden. "I wanted a splash of luxuriant colour in one place, a bit of bush and a big vege garden."
Originally a farm girl from Ashburton, Rosanne did wonder whether they might utilise the 1ha piece of land by growing pine trees or saffron on it, but a Marlborough District Council initiative, Tui to Town, motivated her to plant native bush.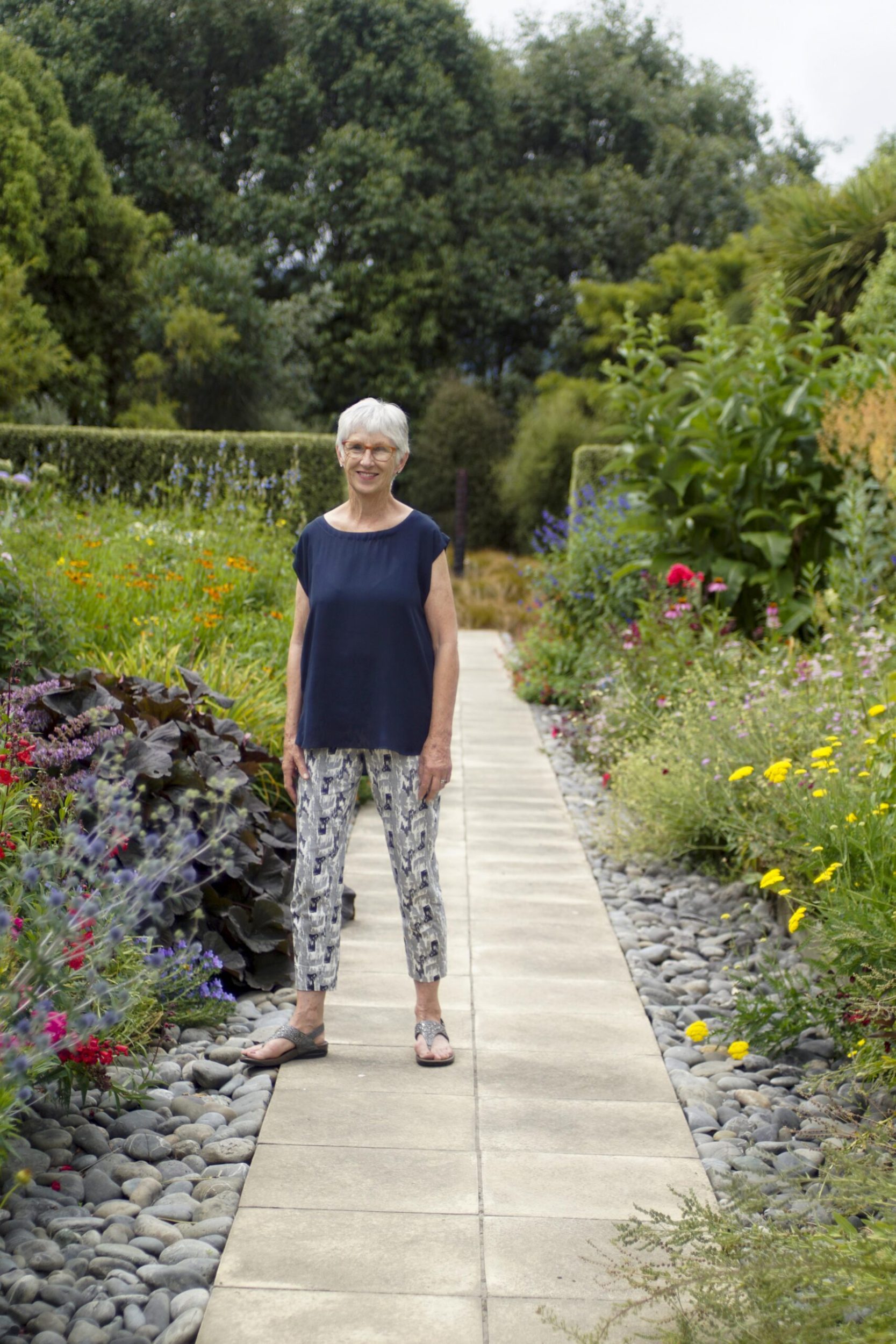 "Vineyards were proliferating around the area," Rosanne says. "A monoculture is bad for the birds, and Tui to Town was about bringing the birds from the hills into town during the cooler months. Native birds need islands of vegetation so they can move from one to the other for food and shelter, and they are better birds in the vineyards than starlings and other exotic birds, so we decided that growing bush was a valuable contribution to the ecosystem."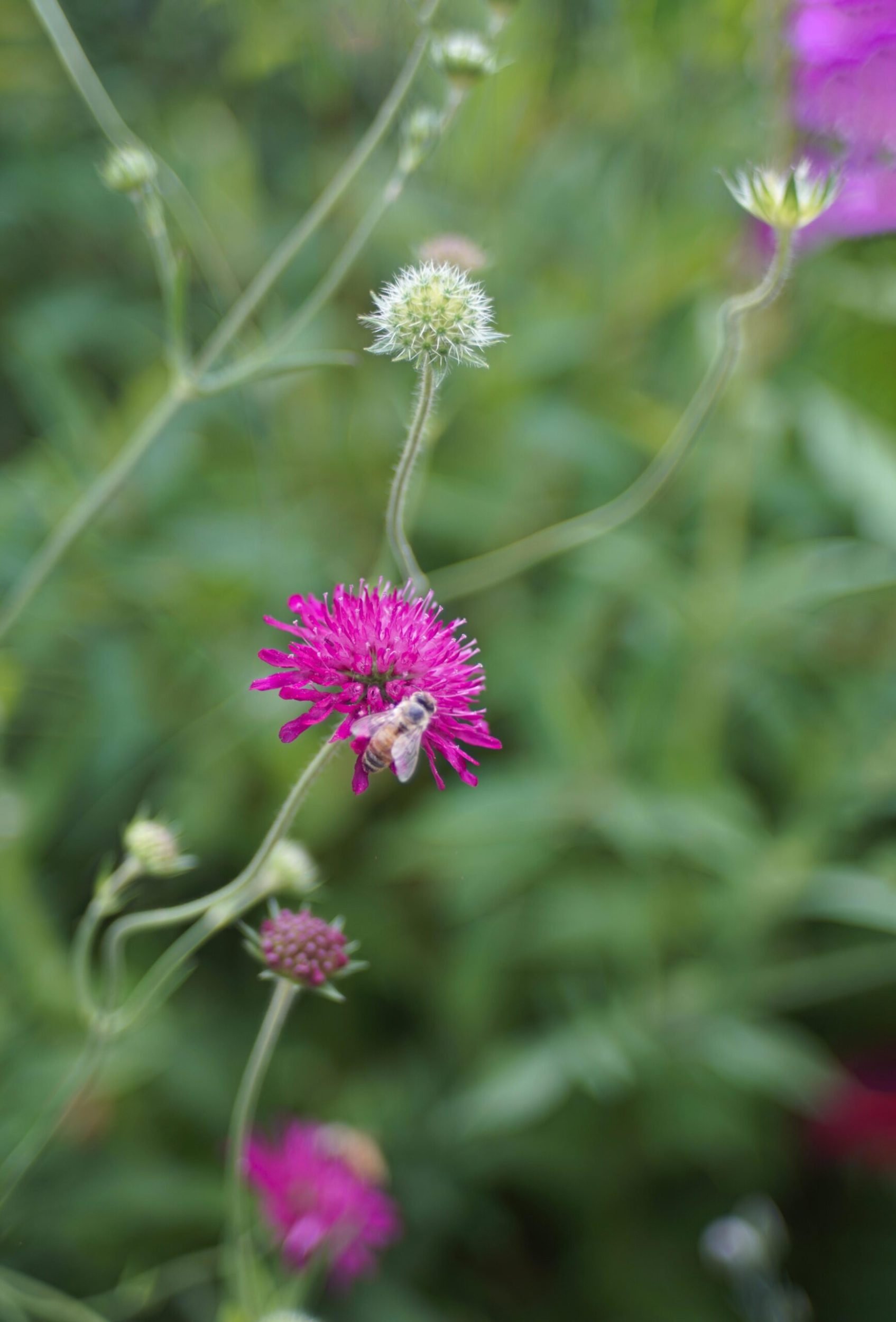 They sourced native tree seedlings from local nurseries, including flaxes, kōwhai and pseudopanax, which have become wonderful food sources for visiting tūī. Other native bird guests include black pīwakawaka and wax-eyes.
Fittingly, they named the garden Karamū, a native plant that Rosanne loves because "it's wonderfully hardworking, grows quickly, provides shelter, has delicate little hidden flowers and then beautiful showy orange berries."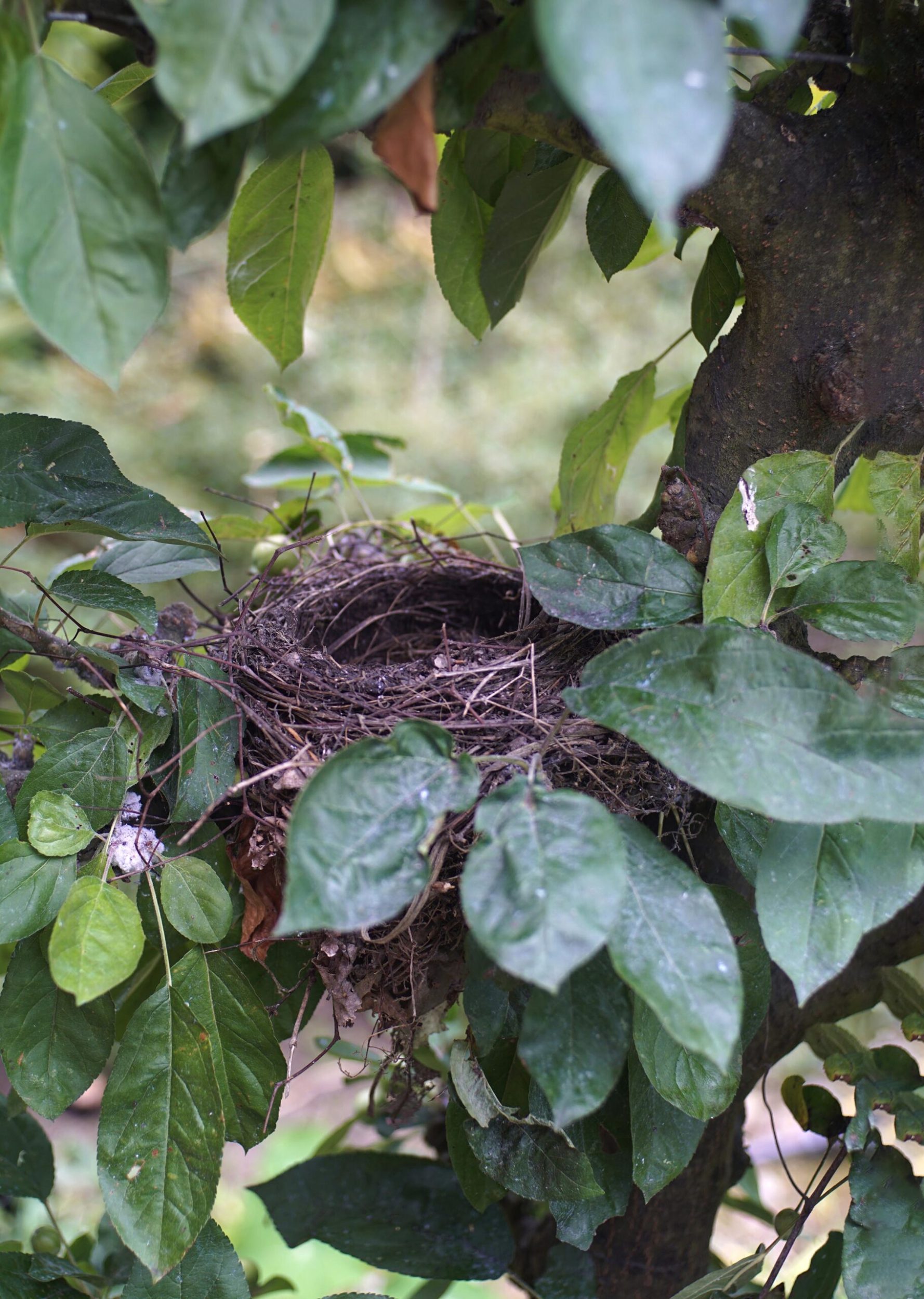 When it came to developing the perennial garden, Rosanne wanted a relatively easy-care planting scheme in the style of Piet Oudolf, a Dutch garden designer who popularised the new perennials style of dreamy naturalistic landscaping. "I didn't want a green lawn with little garden beds around the outside." The trouble was, where to start? The garden needed to be bold to match the strong, linear form of the energy-efficient home they had just built.
Their architect recommended that Rosanne consult Christchurch landscape architect Robert Watson.
"He came and we sat and talked and he just got it," she says. "He drew up a long garden path with two beds on either side, surrounded by the bush. Then I was set. That was all I needed to give me the shape of it."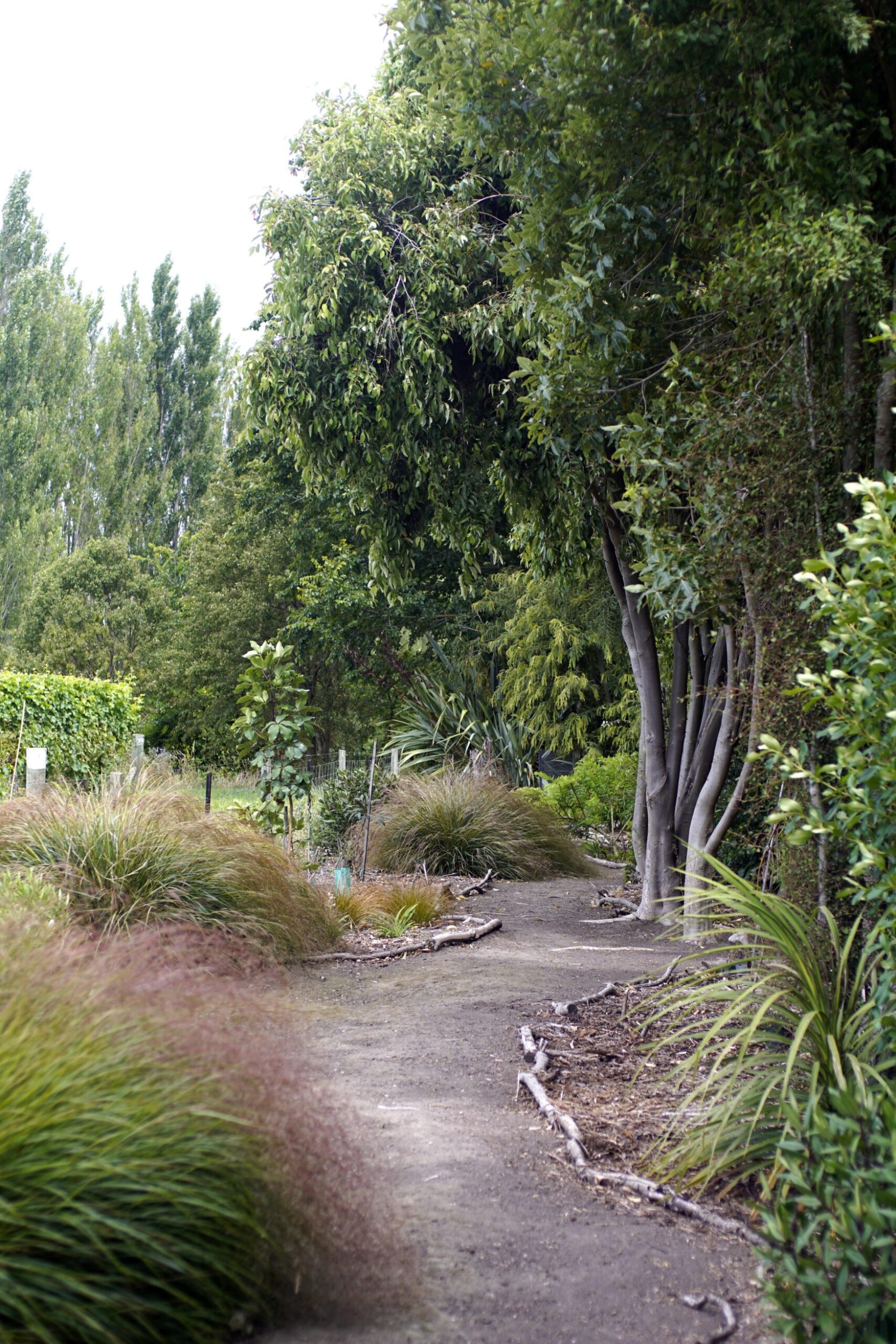 Sculptural plants that appear in the 20m-long, 4m-wide garden beds include purple ligularia with its tractor-seat-shaped leaves, sculptural sea holly 'Mrs Wilmott's Ghost' (so named, apparently, because its namesake Ellen Wilmott was rumoured to have secretly scattered the seeds of this plant at other people's houses when she visited), echinacea, salvias and plume poppies (Macleaya cordata), which grow 2m high and have striking oak-leaf and feathery biscuit-coloured foliage. "I'm always looking for something that is 1.5m to 2m tall that doesn't need to be staked," Rosanne says.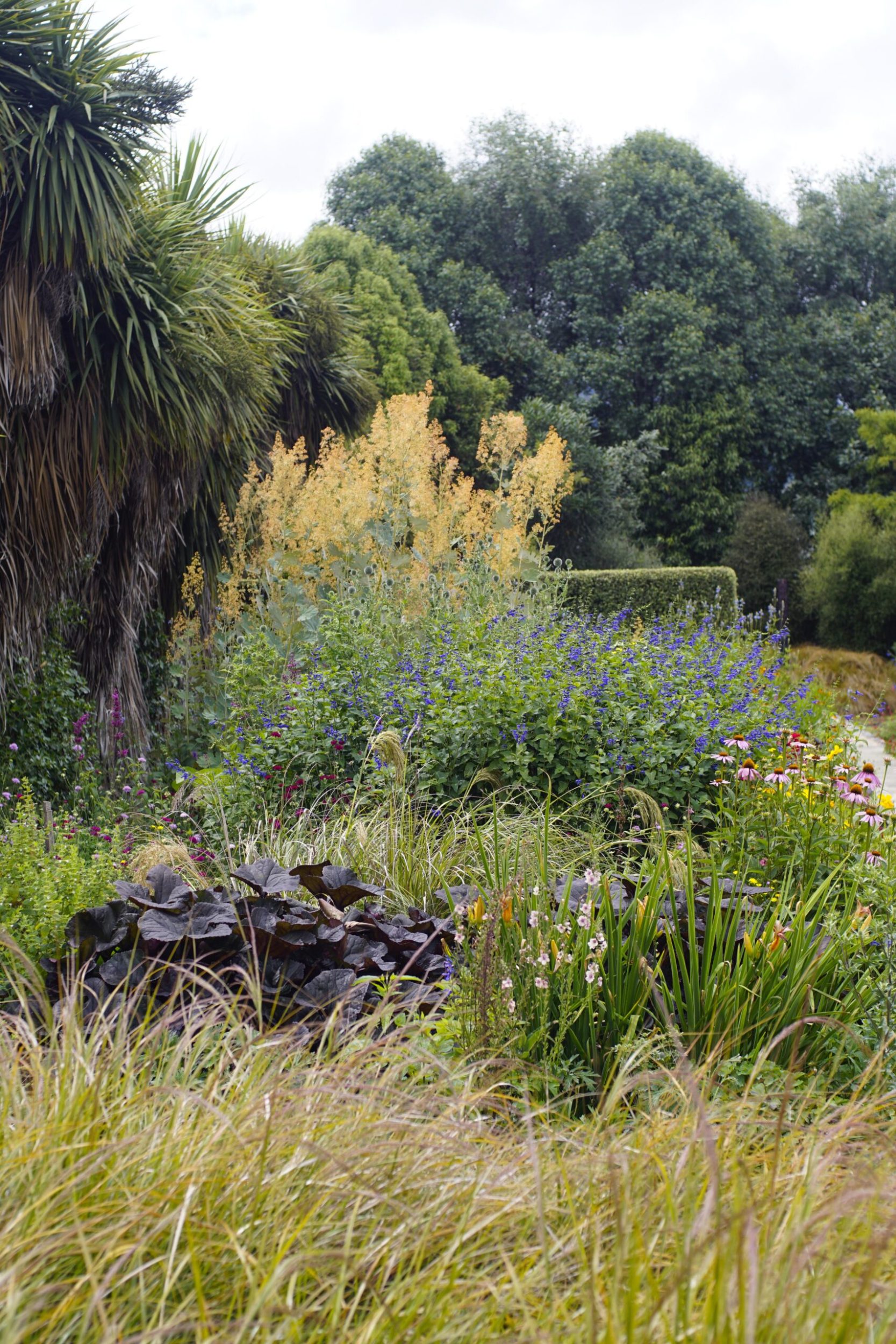 To avoid having a lawn to mow, Rosanne planted New Zealand wind grass Anemanthele lessoniana. Clumps appear along the front of the house and also at the base of a cast-glass pou sculpture that sits atop a small hillock at the end of the perennial garden.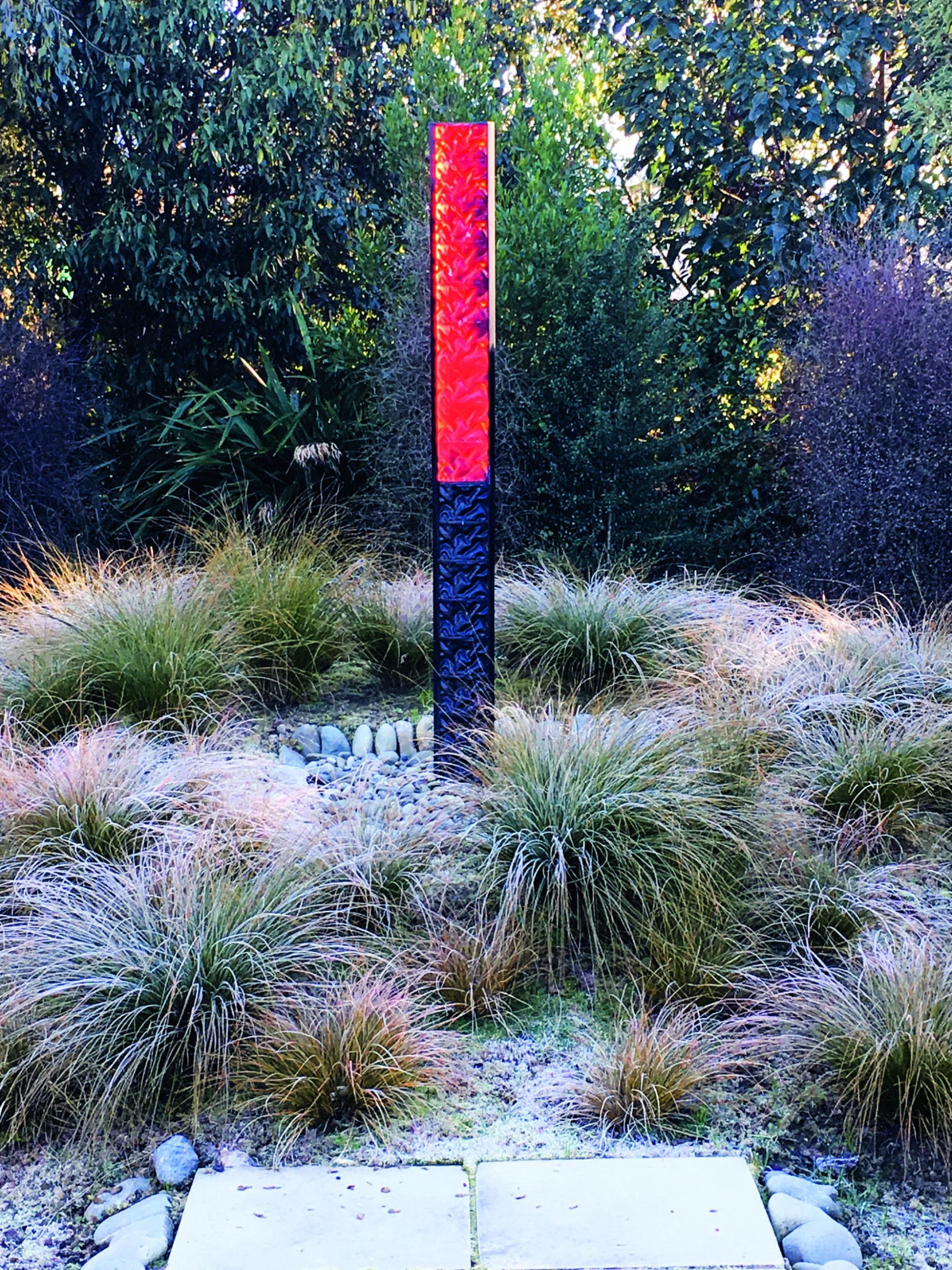 One of the joys of this area is its seasonal transformation. After the exuberance of spring and summer, Rosanne enjoys observing the plants' evolution into sculptural seed heads in late autumn and early winter. "The birds are still in and out. I love winter for that. I don't mind seeing the frosts, as long as we're getting a nice, sunny Marlborough day."
Around July, she cuts almost everything in the perennial garden right back so it'll take off in August.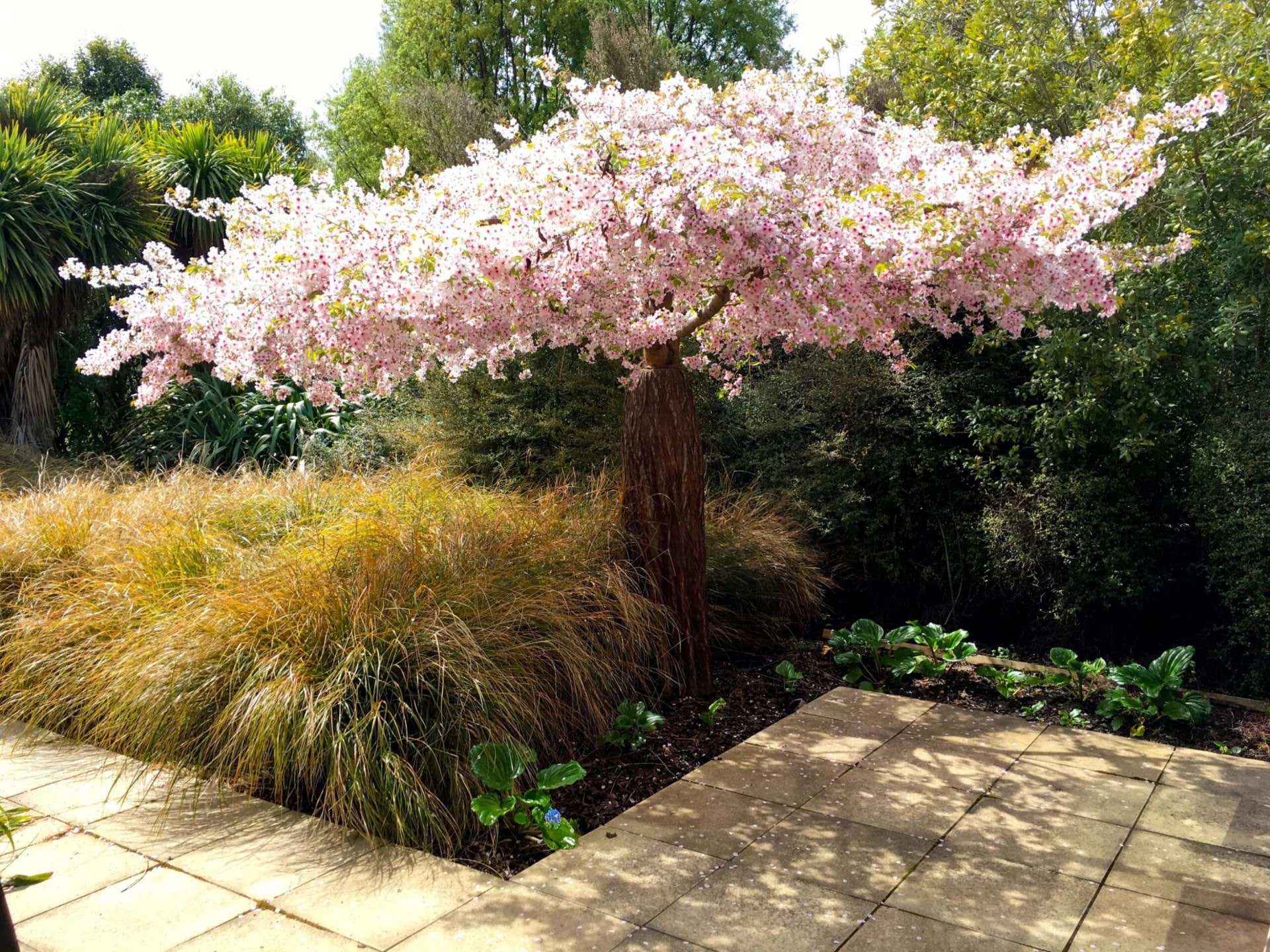 Separating the perennial garden from the native bush areas beyond is a line of cabbage trees standing sentinel and a clipped pittosporum hedge.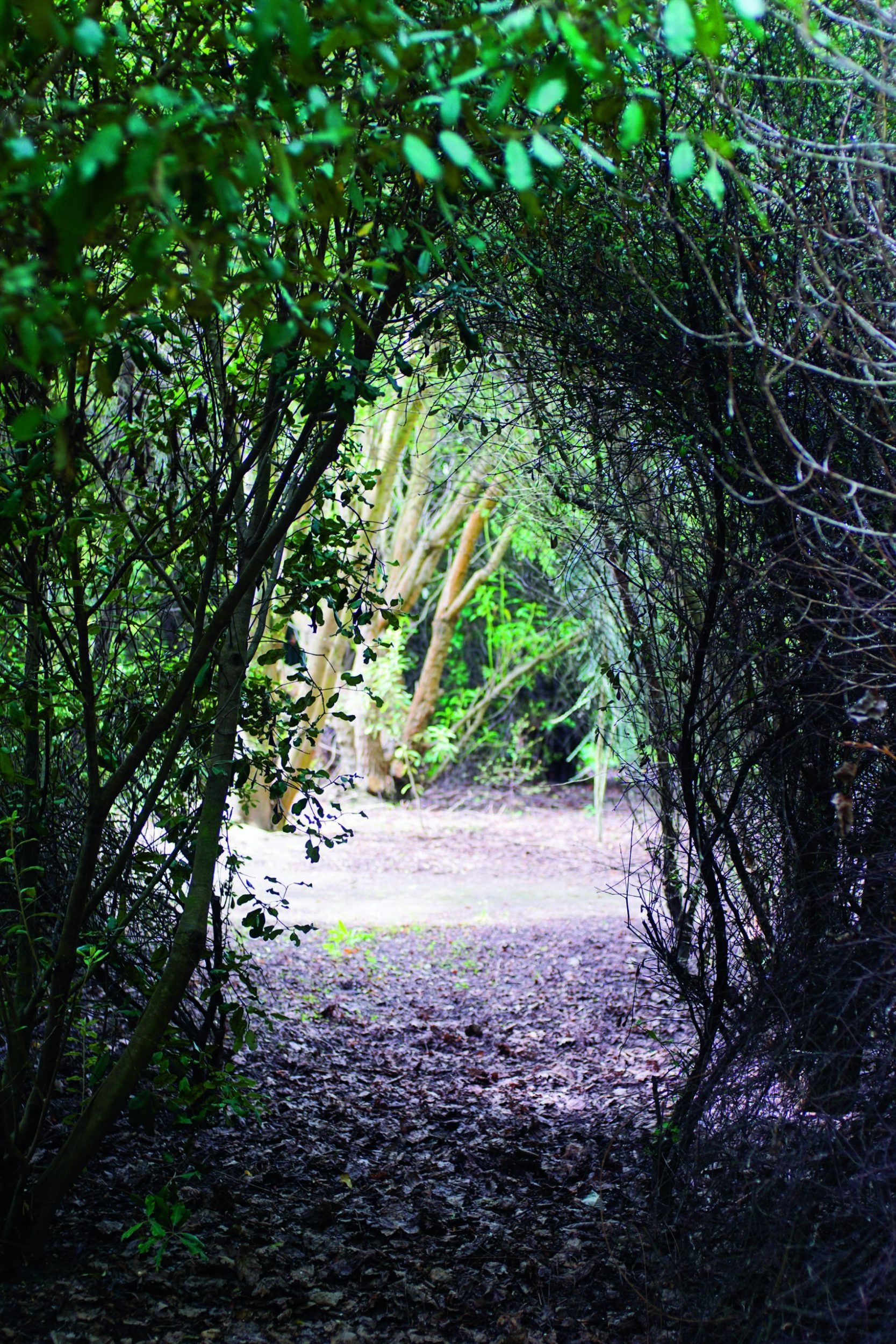 "The hedge really puts a full stop on the garden, and provides the foil for the wildness in front of it," says Rosanne. Another area of the garden is dedicated to fruit trees.
Rosanne grows pears, pomegranates, apples, apricots and nectarines, and has trained many of them along wires as espaliers (trees trained to grow flat against a wall).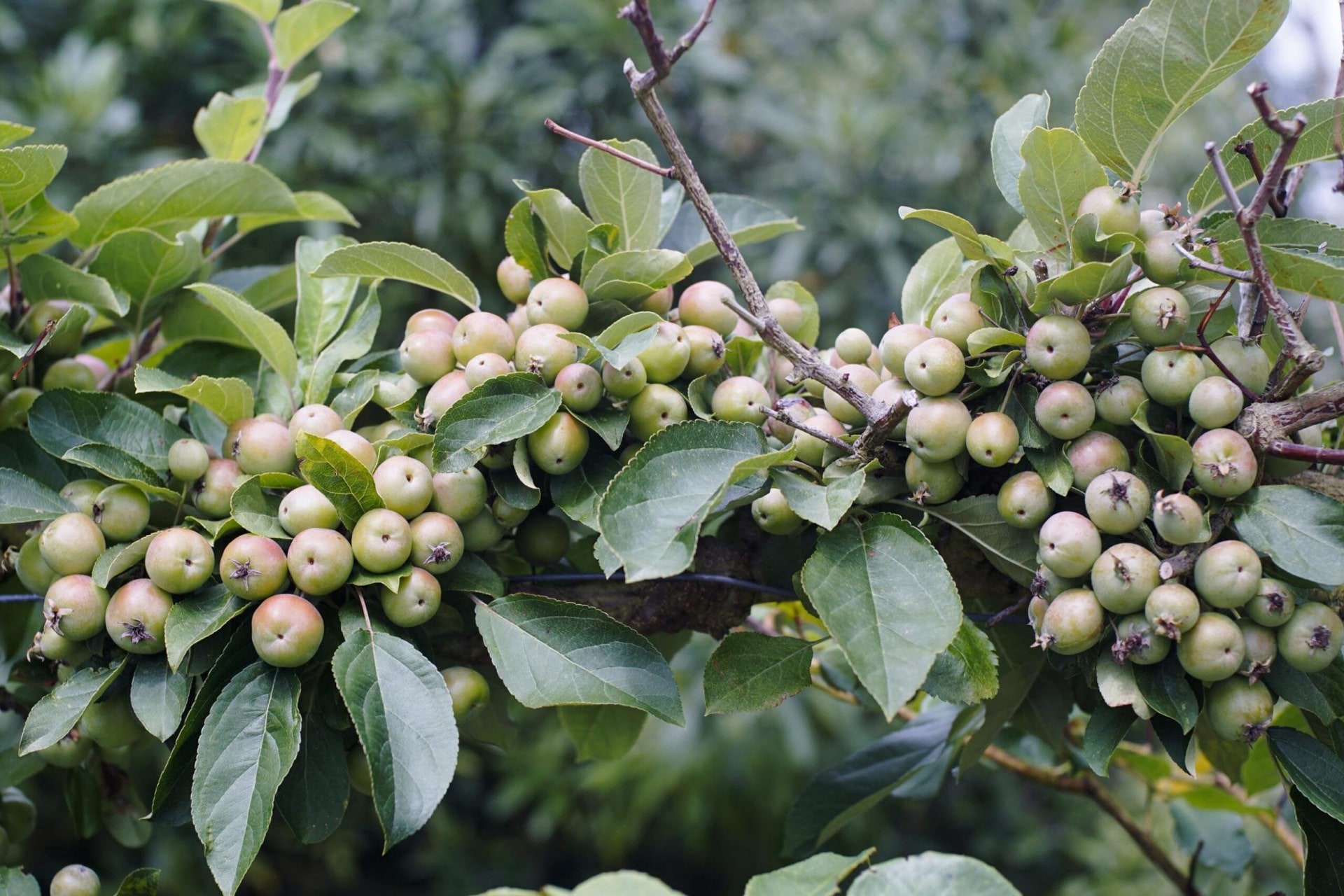 "I'm getting older and don't want to be climbing up ladders. Also, espaliering gives you enough fruit but not so that you're overwhelmed by it."
Rosanne propagates many of her plants from seed, and in winter you'll often find tomato seedlings growing in the warm area behind the couch in her lounge. When her Ashburton-based mum was alive, Rosanne would sometimes even take the plants with her on visits south so she could water them while she was away, in case Atholl, an archaeologist and author, was busy with work and forgot to water them.
"He's not a gardener," admits Rosanne, "but he has done a wonderful job digging holes and cutting down trees, and he'll help me do the top of the hedge, but other than that it's my garden. I don't write chapters in his books and he doesn't do my garden."
The garden is a wonderful playground for Rosanne's three granddaughters, who enjoy the paths that snake through the garden.
The eldest, Ingrid, designated one "The Backwards Path" because it's compulsory to walk along it backwards. There's also a stream, where the children explore and play Poohsticks, although Rosanne is cautious about the thick mud in it.
Rosanne doesn't have a clue how much time she spends in her own garden each week. "I tell my family that if they can't find me, I'll be bottom-up under a tree. It's my exercise and keeps me nice and strong."
Karamū has been open to visitors for the Garden Marlborough festival three times, but Rosanne, who is also busy as volunteer coordinator for the Wetland Warriors, a group restoring nearby Grovetown Lagoon, has decided not to open it this year. "It's my place. That's what it's all about."
In some areas, the garden has developed into an unruly teenager, and Rosanne says they're now removing some of the trees. "I'd never experienced how something would grow up and envelope an area or leave space in an area. And then of course you think a tree has reached its perfect size but it keeps growing! The spatial understanding of the garden has been fascinating and surprising and an unknown quantity for us as we've watched our garden grow in the last 13 years. It's been a wonderful journey of learning."