I always wanted to know what it feels like to be an Egyptian Goddess… This Qi (pronounced Chi) Beauty Facial experience is the closest I'll get. What you can see is 1000 gold-plated magnets in a pretty pattern on my face. This is an individualised "face map" on acupuncture points.
Facialist Jeanine Chell from Facial Alchemy has placed these on specific points on my face. She tells me they stimulate the areas where I need some more "youthful regeneration". So that's around my eyes, cheeks, and the areas around my lips.
"The magnets will help to hydrate, firm and stimulate the cells. The gold goes into the skin and brightens your appearance. It also helps with lymphatic flow," she claims.
This beauty treatment is all about chasing a more youthful appearance. The magnets stay on my face thanks to a water-based gel. They stick so well that I can actually get up if I want and they will stay in place. This "face map" looks mesmerising. Let me assure you this experience is also bliss-inducing. Jeanine's massage during the treatment – which she calls "a sculpt and lift technique" – is done with a firm pressure on my face, head and shoulders.


There's a golden glow on my skin at the end. I ask Jeanine if this is also due to her using some natural botanical beauty creams and oils. They seem to have soaked right into my skin to make it appear super dewy and glowy. My fine lines look less deep and more hydrated. Jeanine says my super hydrated skin is all due to the "massage and magnets".
Jeanine's clinic is in the upmarket Auckland suburb of Westmere. There's a view of a lush green garden outside. Natural beauty products are on show in this light-filled room. Of course, I only notice the garden outside at the start and end of the treatment. The rest of the time I'm in eyes-closed relaxation. The treatment is 90-minutes but I wish that it would never end.
This must be one of New Zealand's newest – and quirkiest – facial treatments on offer. I enjoyed it and liked how my skin looked afterwards.
I also liked Jeanine's passion towards a holistic approach. She prides herself in not using aggressive treatments that have what she calls "a quick, fix approach". She prefers to not put the skin "under trauma" too.
She follows the "slow beauty movement". This is about following "slower, deeper and truer ideals", she says. Her work is all about bringing back harmony, balance and alignment to the whole person. She avoids harsh chemicals.
I floated out of her clinic feeling like "a golden girl"…
The cost? It's priced between $235-$355 depending on the time you are there and what add-on extras you might include.
Meanwhile, here are four other innovative facial experiences below in New Zealand.

PRP Liquid Gold Facial AKA Vampire Facial
This experience starts with the patient's face being numbed with cream. Then some of the client's blood is taken from the elbow area and spun in a centrifuge (to separate the plasma from the red and white blood cells). This platelet rich plasma is then kept for the treatment and this is injected back into the face.
"Despite the dramatic name, the vampire facial is a very natural, gentle beauty treatment that intensely nourishes the skin," says Sarah Simpson, the director of Luxe Appearance in Auckland.
This is a non-surgical cosmetic procedure which can restore and improve your facial tone. The aim of this 75-minute procedure is to regenerate skin tissue, blood flow, and collagen.
Simpson says it is safer than a treatment method that might involve injecting artificial or foreign therapies into your skin. "Another option is to inject (the platelet rich plasma) into the scalp and it's really good for hair loss".
Cost is $500.
This is offered at Luxe Appearance in Auckland.
Hollywood Boost Facial
This treatment delivers nutrient-rich solution (the base of which is hyaluronic acid) into the skin's epidermis. The therapist uses "dermal needling".
"This involves a medical grade electronic needle pen that oscillates which creates micro wounds which creates a pathway for the acid to go into the deeper layers of the skin," says skin therapist Jude Campbell. It is especially good on the upper lips and around the eye areas. It's good for stimulating collagen and elastin.
"It's great for plumping the skin as well as working on long term ageing of the skin".
Cost is $350.
This is offered at Bloom Skin Health in Wellington.
Anti-Aging Collagen and Gold Facial
This 90-minute facial includes creams, serums, balms and a collagen film mask that includes 24k gold. This can brighten your face and leave it with a golden glow.
Cost is $199.
This facial is available at Moss Spa in Christchurch.
https://www.mossspa.co.nz
Yoga Facial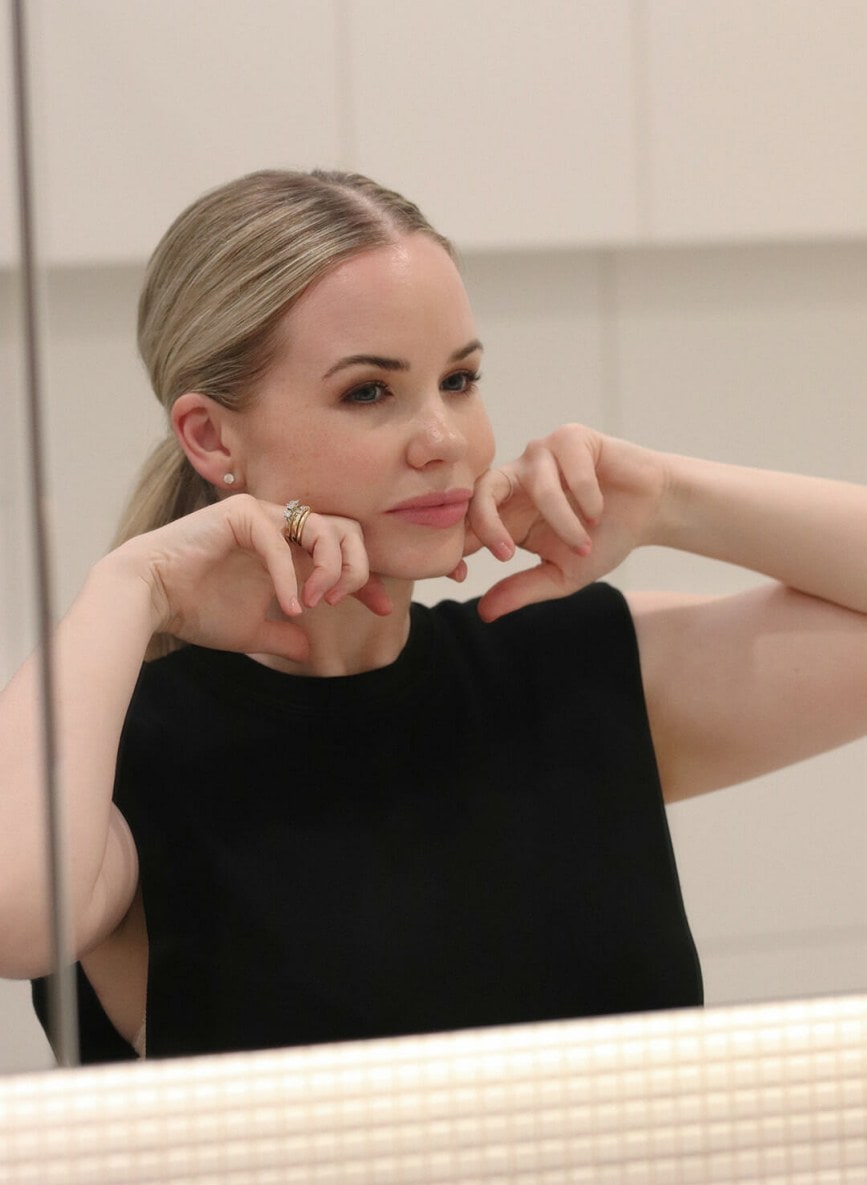 This 30-minute treatment is an intensive facial massage designed to lift, firm and tone. It's great for "de-puffing" and leaves the skin looking brighter and boosts circulation. It is tailored to the individual skin care needs of the client and a therapist uses naturally active products to leave your skin radiant and feeling restored.
Cost is $140.
This is available at The Facialist in Auckland.