While Prosecco is often enjoyed on its own as a drink before or after a meal, Brown Brothers Prosecco is the perfect bubbly addition for fluffy scones.
Ingredients
4 cups self-raising flour, sifted
300mL cream
300mL Prosecco
Brown Brothers Prosecco Jam, to spread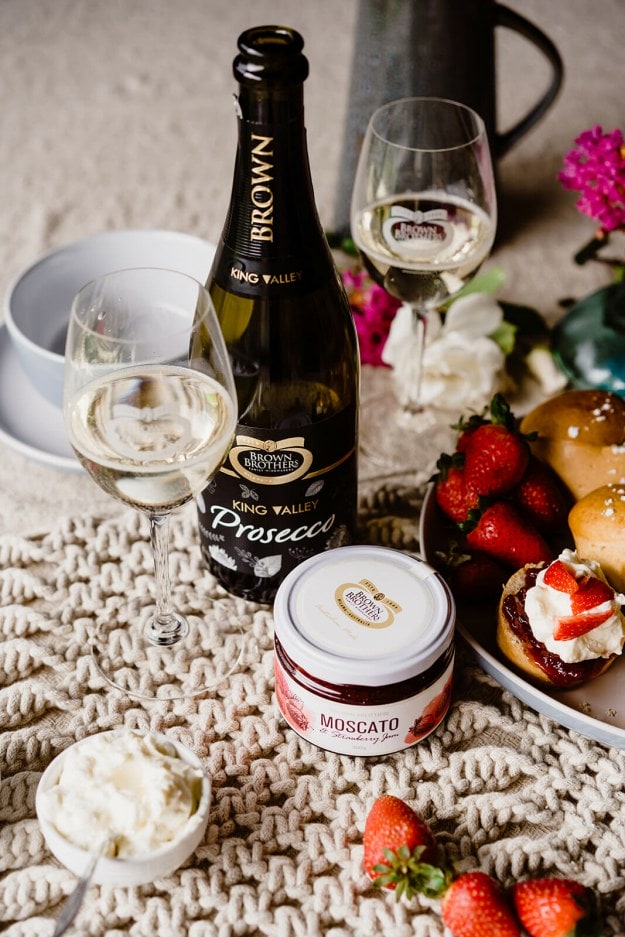 Method for Brown Brother Prosecco Scones
Preheat the oven to 200°C.
Sift flour into a large bowl, add cream and Prosecco.
Mix together with a fork, until combined.
Pat onto a well-floured board, cut with floured scone cutter and place on baking tray.
Bake for 10-12 minutes.
Cool on trays, and serve with your choice of strawberry or raspberry jam.
Add a dash of whipped cream, and a glass of Prosecco.
Related article: 4 Cocktail Recipes to Host a Flawless Party