Summer has technically come to a close but it seems the sun has come out to replenish our vitamin D dose that we missed over the Christmas break. Thankfully, we've still got the sweltering heat to enjoy with one final toast!
There's no better way to bid adieu to the season than to milk the end of daylight savings with a cocktail soiree. We've compiled four delicious recipes to turn you into the hostess with the mostest. Starting with a refreshing gin sour, you'll be taking your taste buds on a journey into a zesty marg with a spicy kick, and leaning into an autumnal flavour profile with citrus and spices before finishing the night with a hot choccy that will also make for your easter tipple.
Our pick for your one stop shop is Liquorland. With 160+ stores nationwide, they have a convenient click & collect service available and delivery coming soon! They also have an impressively wide range of liquor available that you may not be able to find in other stores, as well as knowledgeable staff who can help you curate your own delicious cocktails or find the right drink for any occasion. Plus, if you love a loyalty program as much as myself, you'll be glad to know that you can accrue Flybuys or Airpoints Dollars for your upcoming trip – 2023 is the year for it!


Strawberry Basil Gin Sour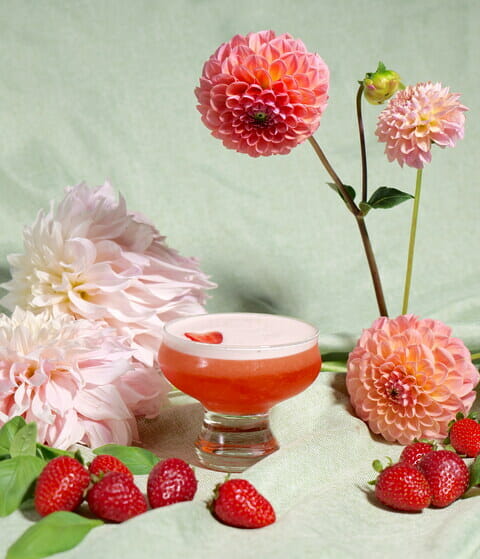 This concoction is a deliciously fruity and herbaceous drink that's perfect for sipping on a hot day. Made with Bombay Sapphire Gin, muddled fresh strawberries, and a touch of basil syrup, this cocktail boasts a delightful balance of sweet and tangy flavors, with a hint of aromatic herbaceousness. Served in a chilled glass with a sprig of fresh basil for garnish, it's a sophisticated yet playful drink that's sure to impress your guests.

Ingredients
Syrup
– 1/2 Cup Water
– 1/2 Cup Sugar
– 1 Cup frozen/fresh strawberries
– 12 Basil leaves
Cocktail
– 60ml Bombay Sapphire Gin
– 30ml Lemon Juice
– 30ml Strawberry Basil Syrup
-15ml Egg white


Instructions
To make the syrup: Add all of the syrup ingredients into a sauce pan and cook on low for 10 minutes. You will know it's ready when it is bright red!
For the cocktail: Add the gin, lemon juice, strawberry basil syrup and egg white to a shaker. Shake for 15 seconds without ice. This will create the froth! Next, add 1/2 cup ice, and shake until the shaker has frosted over on the outside. Strain, and serve!



Pineapple Chilli Margarita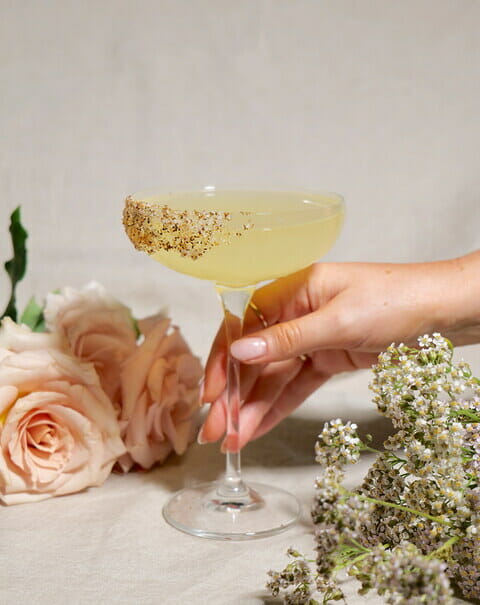 Craving a cocktail with a complex and intriguing flavour profile? This Pineapple and Green Chilli Margarita might just be the perfect choice for you. Made with the smooth and robust Altos Tequila, muddled fresh pineapple, and a touch of fiery green chilli, this cocktail boasts a sweet and spicy flavour that's sure to impress your taste buds. The sweetness of the pineapple perfectly balances the heat of the chilli, while the tanginess of the lime juice and the salted rim of the glass adds a refreshing twist. This drink can be served on the rocks in a salt-rimmed glass with a slice of fresh pineapple and a sprinkle of chopped green chilli, or you can go sans ice – martini style – and keep its strength going.


Ingredients
6 chunks fresh pineapple
2-3 fresh green chilli slices
Sea salt
60g Altos Tequila
30g Cointreau
30g Pineapple Juice
60g Lime Juice
1 tsp simple syrup


Instructions
To make the flavored tequila, add the tequila, fresh pineapple, green chilli slices and sea salt to a blender. Blitz until smooth. Add the mix to your shaker with the rest of your ingredients. Add ½ cup ice, and shake until the outside is frosted over. Strain into a class for martini style, or serve on the rocks.
TIP: I always love a salt rim! Add lemon to the edge of your glass. Pour salt and chilli powder onto a plate. Swirl the rim into the salt and it will stick!



Orange Spiced Rum Sour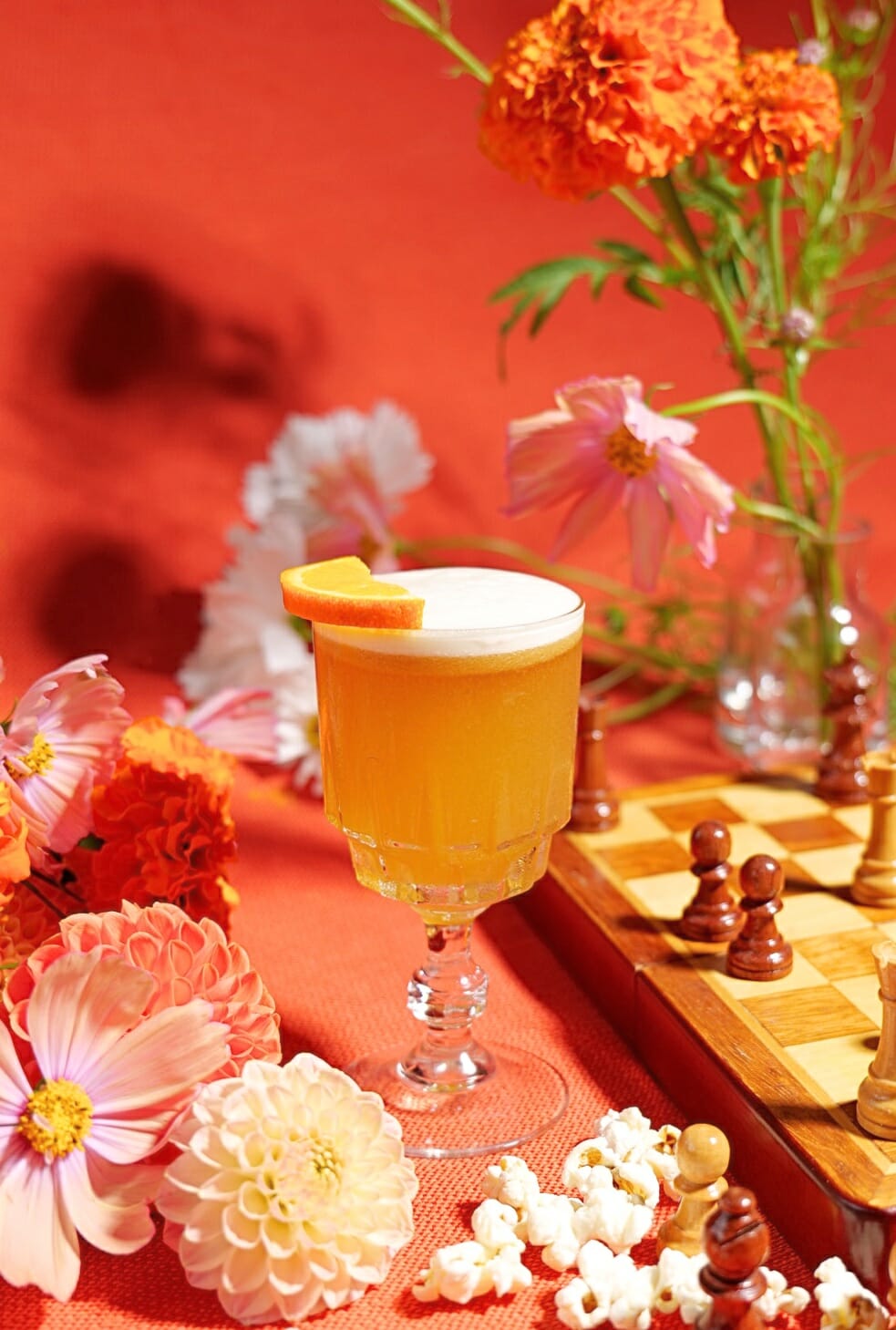 A switch on a classic, the Cinnamon Spiced Orange Rum Sour will be a unanimous crowd favourite. Made with the rich and flavorful Ratu Rum, freshly squeezed orange juice, a hint of cinnamon syrup, and egg white for a silky texture, this cocktail is a deliciously unique take on the traditional whisky sour. The sweetness of the orange juice pairs perfectly with the warm and spicy notes of the cinnamon syrup, while the frothy egg white adds a luxurious mouthfeel. Served in a chilled glass with a sprinkle of cinnamon powder on top, this cocktail is a perfect choice for a cozy autumn night or a casual get-together with friends.


Ingredients
45ml Ratu Rum
25ml Orange Juice
25ml Lime Juice
15ml Cinnamon Syrup
15ml Egg White
Cinnamon Sugar Rim
Instructions
Add all of your ingredients to a shaker and shake for 15 seconds without ice to create the froth. Add ½ cup ice to the shaker, and shake until it has frosted over on the outside. Decorate with a cinnamon and sugar rim before straining into a glass. Drink while it's fresh and cold!


Baileys Hot Chocolate with Marshmallows


It's time to bid farewell to the iced coffee of summer and embrace the comforting warmth of a hot beverage. And what could be more fitting than the Baileys Hot Chocolate with the Easter break around the corner? While the kids are running around on an easter egg sugar high, you can sit back with an indulgent treat because you very well deserve it.
This hot choc recipe combines the smooth and velvety taste of Baileys Irish Cream with the rich and homely flavour of Whittakers Milk Chocolate, creating a truly heavenly combination. Served in a cozy mug with a dollop of whipped cream, it's the perfect drink to snuggle up with on a chilly autumn evening.


Ingredients
Instructions
Whip your cream until it's smooth and stable. Melt the Milk Chocolate in the microwave, in 30 second increments until melted. In your desired vessel, add the melted chocolate, irish cream and a bit of hot water until combined. Top with your whipped cream,and serve with as many marshmallows til your heart's content! This is also DELICIOUS over ice.
If our curation of cocktails don't quite fit the bill for your night, I highly recommend that you head to toast for recipes and inspiration for all of life's occasions!