Pop royalty Gwen Stefani has no doubts about this one – country crooner Blake Shelton is the husband of her dreams!
At 51, Gwen Stefani's path to happily ever after was a winding one. But after marrying her country singer beau Blake Shelton, 45, at their Oklahoma ranch, it seems there's no doubt the popstar has finally found the life she always wanted. "Dreams do come true!!!" she wrote on Instagram, sharing a series of photos of the July 3 wedding that took many celebrity watchers by surprise.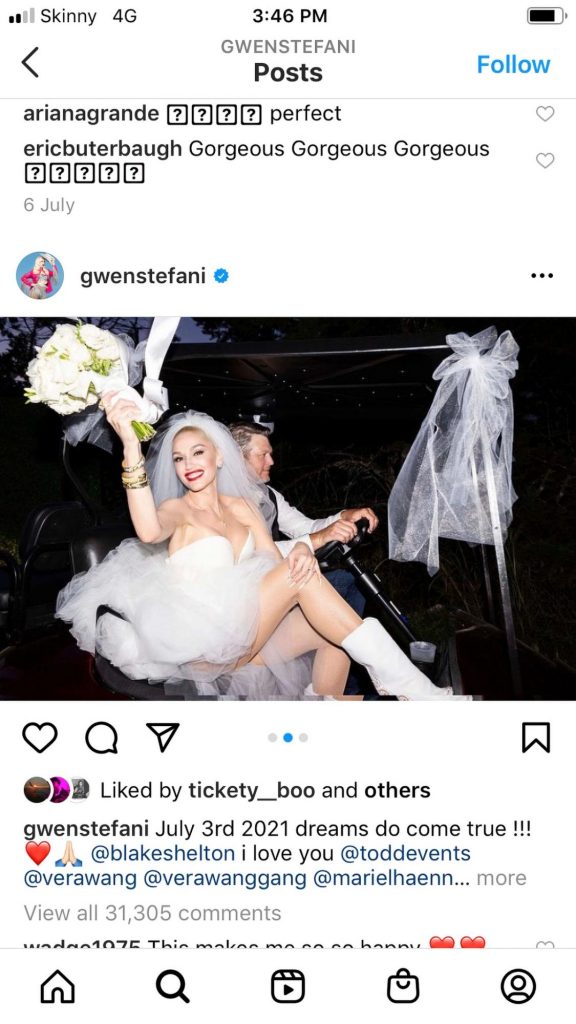 The ceremony, held at home in a chapel that was purpose-built by the groom, was a true celebration of the pair's unlikely union. There were hay bales and country music, and Blake's trademark blue jeans, of course. But there was also all the glitz and glamour you'd expect from Gwen, whose fashion icon status has never wavered since she burst on to the music scene as an edgy young Californian ska girl in the 1990s.
For the intimate nuptials, Gwen wore not one, but two Vera Wang gowns – including a veil embroidered with the names of Blake and her sons – there was a spectacular five-tier cake, as well as a celebrity celebrant, the couple's friend and host of The Voice, Carson Daly.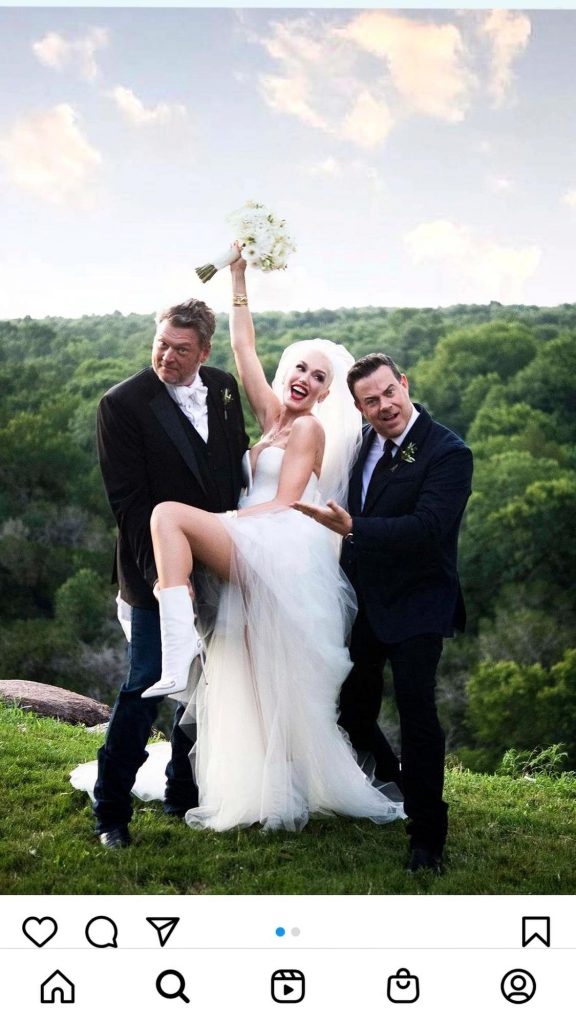 Ultimately though, the wedding was a day for friends and family to celebrate, with just 40 of the couple's loved ones in attendance, including Gwen's sons Kingston, 15, Zuma, 12, and seven-year old Apollo.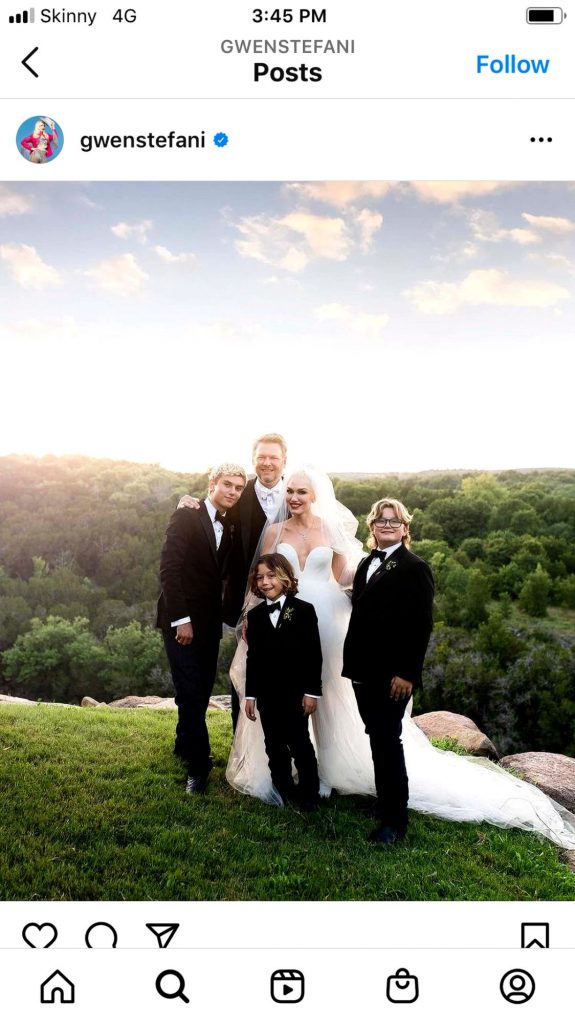 "The ceremony was a perfect blend of country and glamour, of course, just like Blake and Gwen," said Carson, 48, days after officiating. "It was as elegant and refined and cool as Gwen is, and it was as country and down-home and fun as Blake is."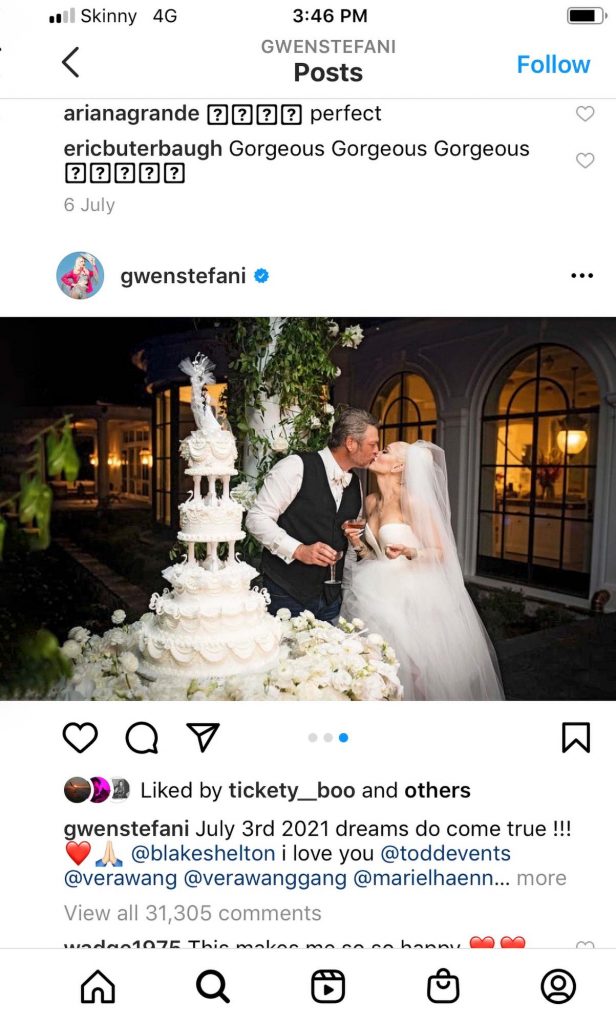 The marriage is a fairy-tale ending for Gwen, who has always spoken candidly about her desire for a happy home life above all else.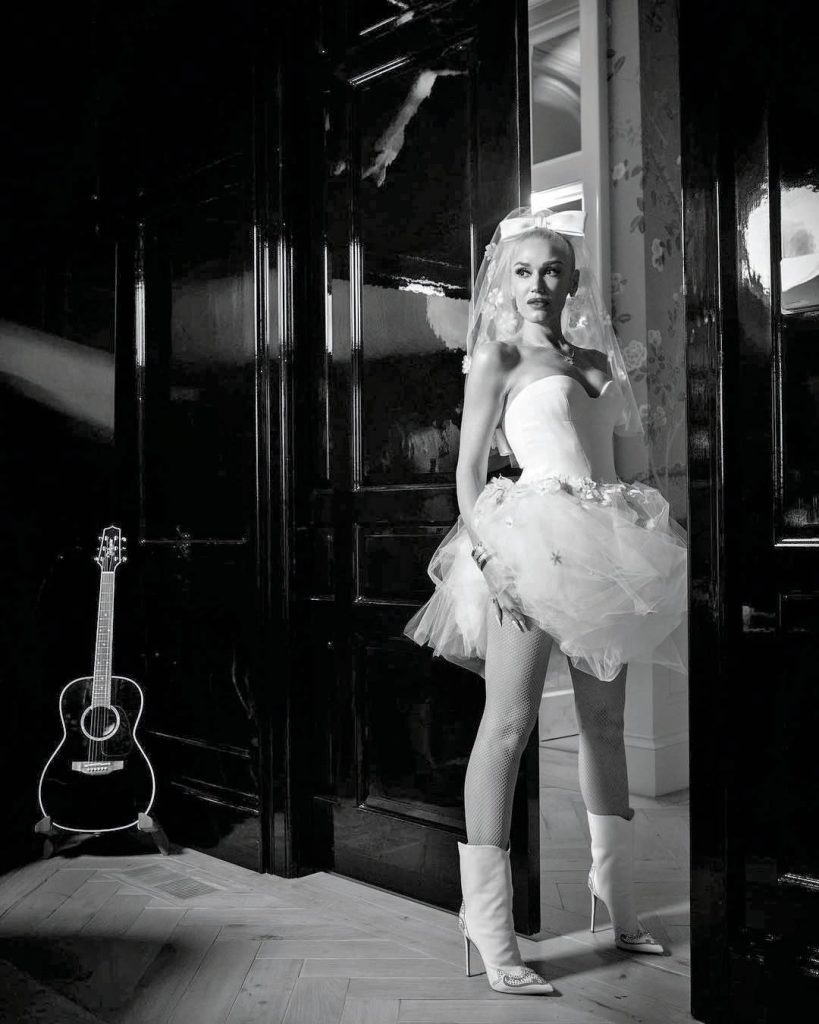 She was raised in a tight-knit Catholic family, the secondborn child of Dennis and Patti Stefani. Her dad was a marketing executive and her mum quit her job as an accountant to stay home with the kids – and they still live in the same house in Anaheim, California, where Gwen grew up with her older brother, Eric, younger sister, Jill, and younger brother, Todd.
"My mom and dad met at Anaheim High School," Gwen said in an interview early in her career. "After they got married, all they wanted to do was have four children, and they did."
When the Stefani kids were young, their parents would take them to bluegrass and folk festivals; one of the first shows Gwen remembers seeing was Emmylou Harris. "She'd just had a baby," said Gwen, "and she took a break in the middle of the show to go feed the baby. I couldn't believe it!"
Music-loving Gwen joined her brother Eric's band No Doubt in her late teens, happy to fill the vacant spot as lead singer.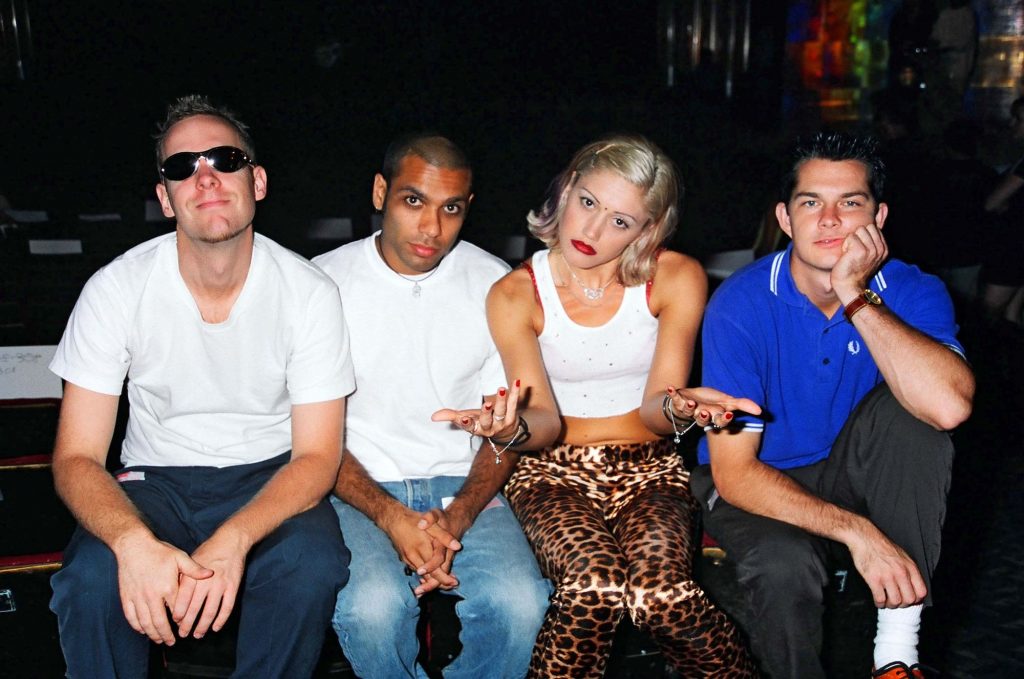 Although she is incredibly close with her family, Gwen has spoken in the past about her "strict" upbringing.
"My parents were quite strict with me and I was living at home even into my twenties. I would have to come home and like, knock on my parents' door, and it was frustrating because I was older."
Despite her traffic-stopping looks and edgy style, Gwen has always described herself as a traditional, uncomplicated girl. "I've never been the type of person who thought I would have any impact on anyone. I just didn't even have those kind of dreams, you know?"
But the dreams happened. No Doubt became huge – selling more than 33 million albums over the last 30 years – and its peroxide-blonde frontwoman was fast becoming a pop and fashion icon.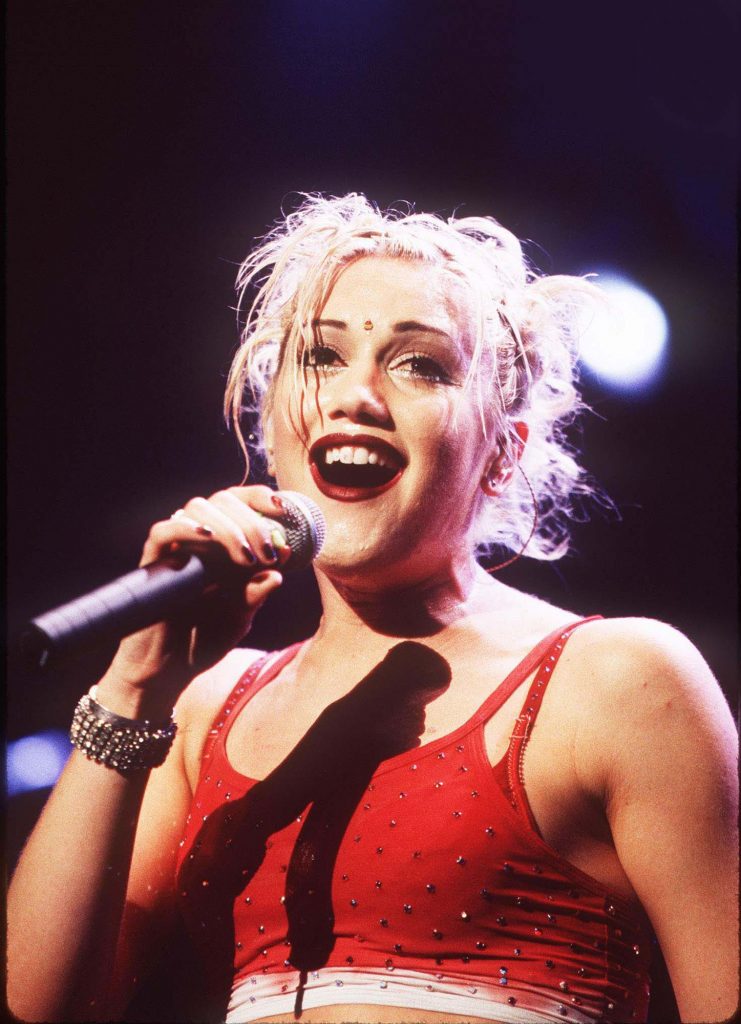 She also started to write her own music, beginning with 1995's unforgettable hit, "Just a Girl" and "Don't Speak" a year later. An endless stream of best-selling hits followed, before she went solo in 2004.
While her music career soared, Gwen's love life was something of a roller coaster. After splitting from her first boyfriend, No Doubt bass player Tony Kanal, she fell in love with Bush frontman Gavin Rossdale in 1995.
Gwen believed she'd found "the one" in the British rocker, and for almost 20 years the pair – who married in 2002 and had three sons together – were seen as one of the tightest showbiz couples around. But 13 years later, when their youngest, Apollo was only 11 months old, Gwen was blindsided with revelations that Gavin had been having an affair with their children's nanny. The happy home life she'd thought would last forever was shattered.
"It was the beginning of hell," she said. "Like six, seven, eight months of torture, trying to figure out this big secret." She went back to work on The Voice (which she'd joined as a judge two years earlier), holed up with a childhood friend and then started writing songs again. She released the confessional song, "Used to Love You" – which ironically became her first number-one solo hit.
She also returned to God.
"What happened was praying," she says. "That's my childhood, that's how I was raised. And I think I strayed from that. But you know when it gets that bad, you just get desperate. You're on your knees. You're like, 'What do I do?' You can't even go to your parents and ask them what to do."
Gwen, who's always been candid in interviews, found the shared custody arrangement with her ex-husband incredibly painful.
"It was so insane because not only did my family break up, but then my kids are taken away like half the time, so that was really like, 'What?! What did I do?'
"My dreams were shattered," she said. "All I wanted my whole life was to have babies, be married, like what my parents have. Of course, you go, 'Why me?' and feel sorry for yourself."
At the same time, country star and fellow The Voice judge Blake was going through his own messy divorce from second wife Miranda Lambert.
Gwen and Blake, who before then had barely registered each other, began to seek solace in each other, both comforted by their shared experiences. A deep friendship quickly grew, which soon blossomed into a serious, yet totally surprising, romance. On paper, this was a pair with more differences than similarities, and Gwen later said she was bowled over by their connection.
It was unbelievable that God would put us in a " position to have each other at that moment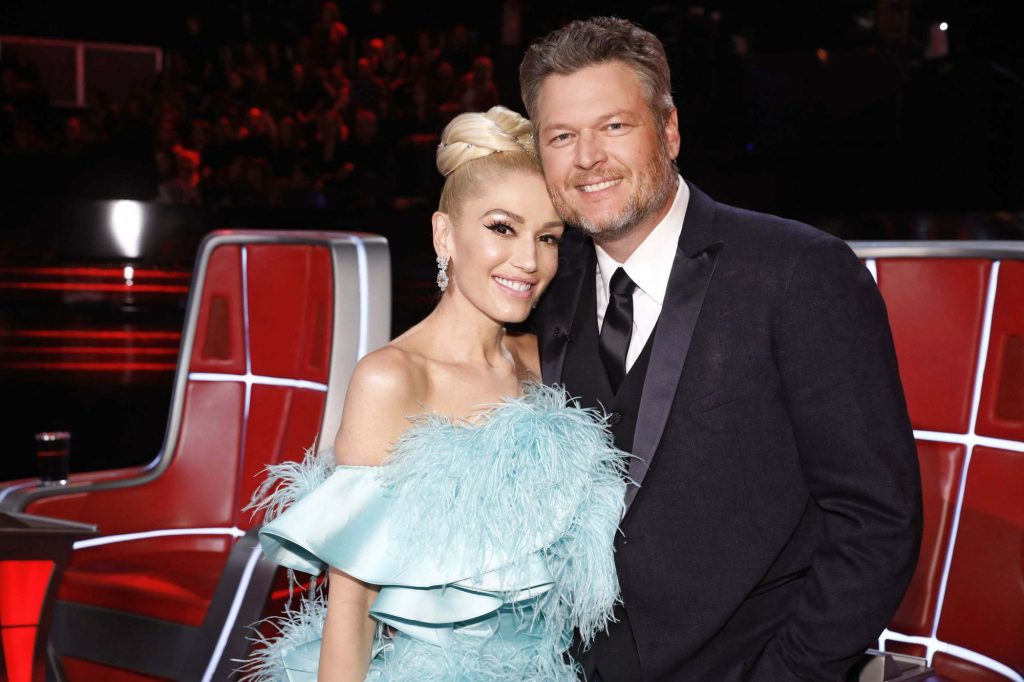 "It was unbelievable that God would put us in a position to have each other at that moment." Accepting Blake as a gift from God, "everything flipped", she said. "It went from horrible to, like, hopeful and you just don't know what's gonna happen next."
What happened next was a beautiful love story, with the pair going on to collaborate on songs like "Happy Anywhere," "Nobody But You," and "You Make It Feel Like Christmas", before getting engaged in October last year. Blake has spoken about his love for his stepsons, and sources say the family live mostly in Los Angeles, where the boys go to school, yet travel south to recharge on the ranch whenever they can.
"I take it very serious," Blake said recently, about his role as step-dad to Kingston, Zuma and Apollo. "But I also have a blast with it, I'm not gonna lie. I don't take it so serious that I'm not enjoying this time, because I really am, especially now that we're five years into this thing. I can't imagine my life without these kids now."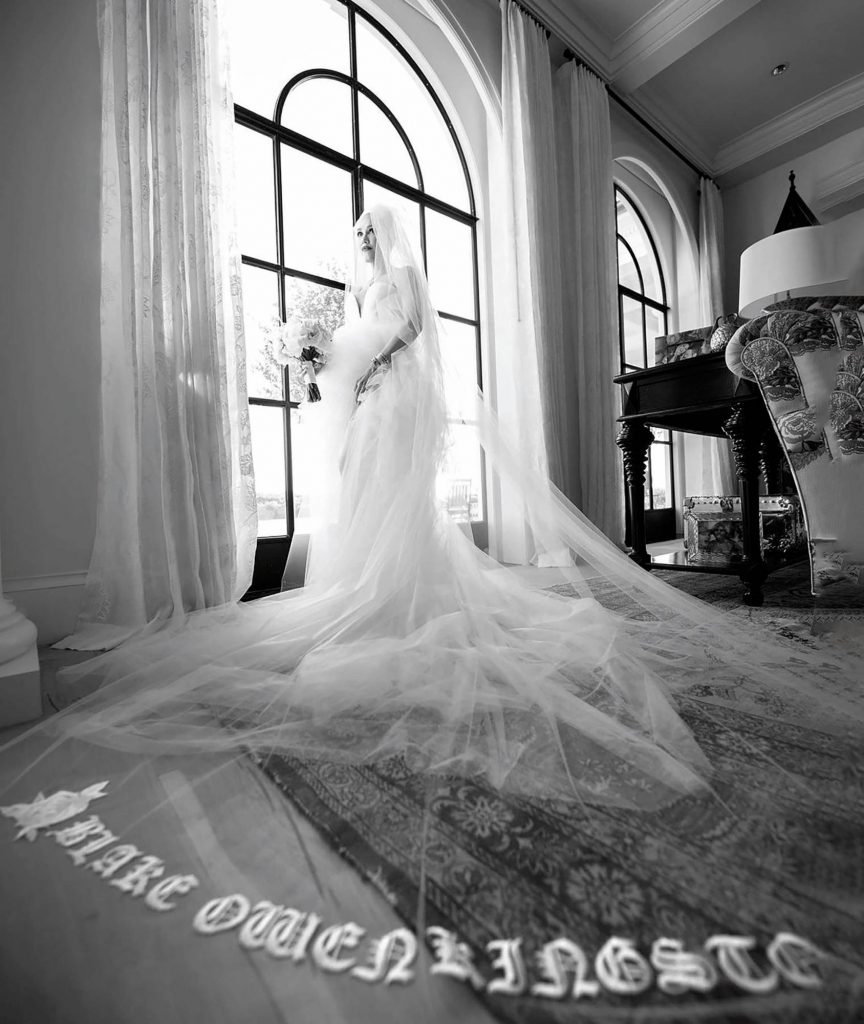 And as they settle into married life, a source close to the pair says Gwen still can't help but pinch herself that she finally found her happily ever after.
"When you have really bad things happen to you, I feel like that's like a little bit of an awakening," she said. "And now I feel so awake."