The legacy of Nancy Brunning lives on in a stage production of a brilliant drama celebrating the female characters of Witi Ihimaera's fiction – Witi's Wāhine.
It's been three years since the death of actress and playwright Nancy Brunning, a powerhouse in theatre and film who became a household name playing Nurse Jaki Manu as an original cast member on Shortland Street.

Nancy, from Ngāti Raukawa and Tūhoe, loved the craft of acting and telling Māori stories. Her legacy lives on through the latest Auckland Theatre Company play, Witi's Wāhine, a work written and originally directed by Nancy before her death to cancer. She adapted the work around the powerful wāhine Māori characters created by acclaimed novelist Witi Ihimaera.
Nancy's good friend and business partner, Tanea Heke, of Hapai Productions, says when she was approached by Auckland Theatre Company to work together to put on Witi's Wāhine , she turned to a photo of her mate Nancy, and asked her for advice.
"When these opportunities arise, I always look up at Nan, and ask her; 'what would you do? I said yes to working with Auckland Theatre Company because it was an opportunity to make Nan's work accessible to a whole different audience. It was the right time," Tanea explains.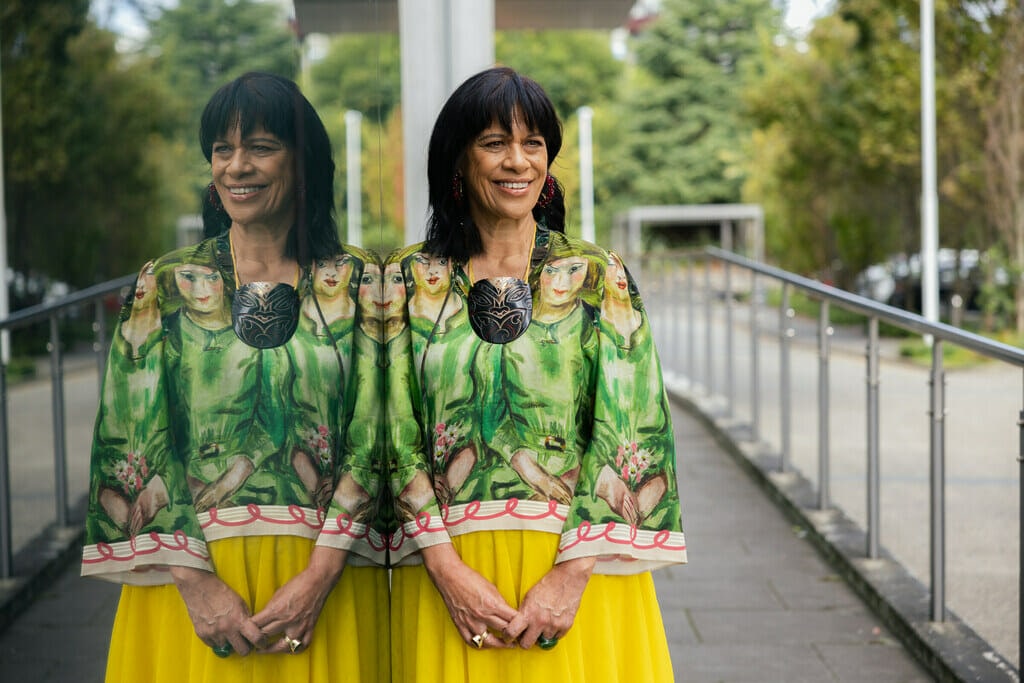 Nancy and Tanea formed Hapai Productions in 2013 so they could produce and tell stories from a Māori perspective and support and develop new indigenous voices. Some of the plays that they have produced have been Nancy's previous work, the award winning play Hikoi, and plays from upcoming Māori talent. Tanea described Nancy's role in the company as the creative who wrote the work and Tanea was the administrator who paid the bills.
"Nan was an incredible storyteller and for a very long time she was telling other people's stories. Theatre was always her main love and that's where she found her voice to tell her own stories. She always kept a diary and would always what she was seeing in writing," she says.
Nancy was introduced to Witi Ihimaera's writing as a young woman growing up in Taupo.
"When Nan was at school, the very first story that she read that had Māori characters in it was a Witi story. For the very first time, she saw that Māori existed in literature and that someone was telling our stories. Witi was the one that gave Nan the ability and the vision to step into the creative space," Tanea tells.
To honour Witi, Nancy was compelled to write a play based on the strong and inspirational wāhine Māori characters that appeared in his stories.
"Witi writes very accessible stories. Nancy has taken those stories and paid tribute to all of the powerful and rich characters. The heart of Witi's Wāhine is all about the women."
The first production of Witi's Wāhine was at the Te Tairawhiti Arts Festival in 2019 in Gisborne. During this time, Nancy was losing her battle to cancer but she was still determined to see her play debut on the stage. She was so fragile, that she was wheeled into rehearsals in a wheelchair. Despite her illness, she was able to attend the play's premiere
"She looked like this lovely, beautiful, and very fragile little bird. On the opening night of the production, she was sitting in the front row. She was so determined to see the play on the stage and she looked so proud when she saw her mahi."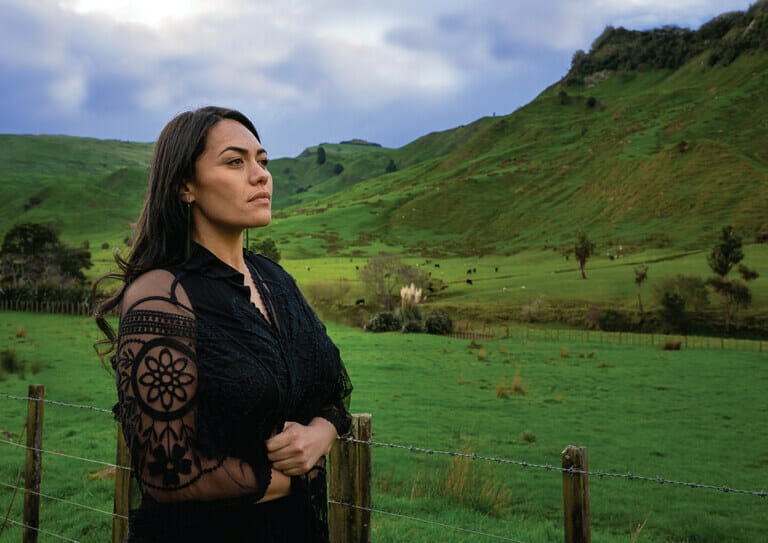 Nancy died three weeks after that performance in November 2019.
Tanea, whose iwi are Ngāpuhi, Ngāti Rangi, Te Uri Taniwha, and Ngāti Hineira, says Nancy has been inspirational and has left a lasting impression on many people, including herself.
Tanea never aimed to pursue a career in the arts. In fact, she attended Victoria University and qualified as a teacher. She turned her back on an education career to enrol into Toi Whakaari drama school after she caught the acting bug at university.
"I was in my 30s with three young children when I enrolled into drama school. I graduated in 1997. I was inspired by the Māori women who had also attended drama school and paved the way, like Nancy, Rachel House, Katie Wolfe and Nicola Kawana," she says.
"They had gone before me and had successful careers. They were all proud of being wāhine Māori and never compromised that in their careers."
After changing careers, people would tell Tanea that she wasted her time spending four years qualifying as a teacher. But since graduating from acting school, Tanea has worked in many positions to become a leader for Māori in the arts sector.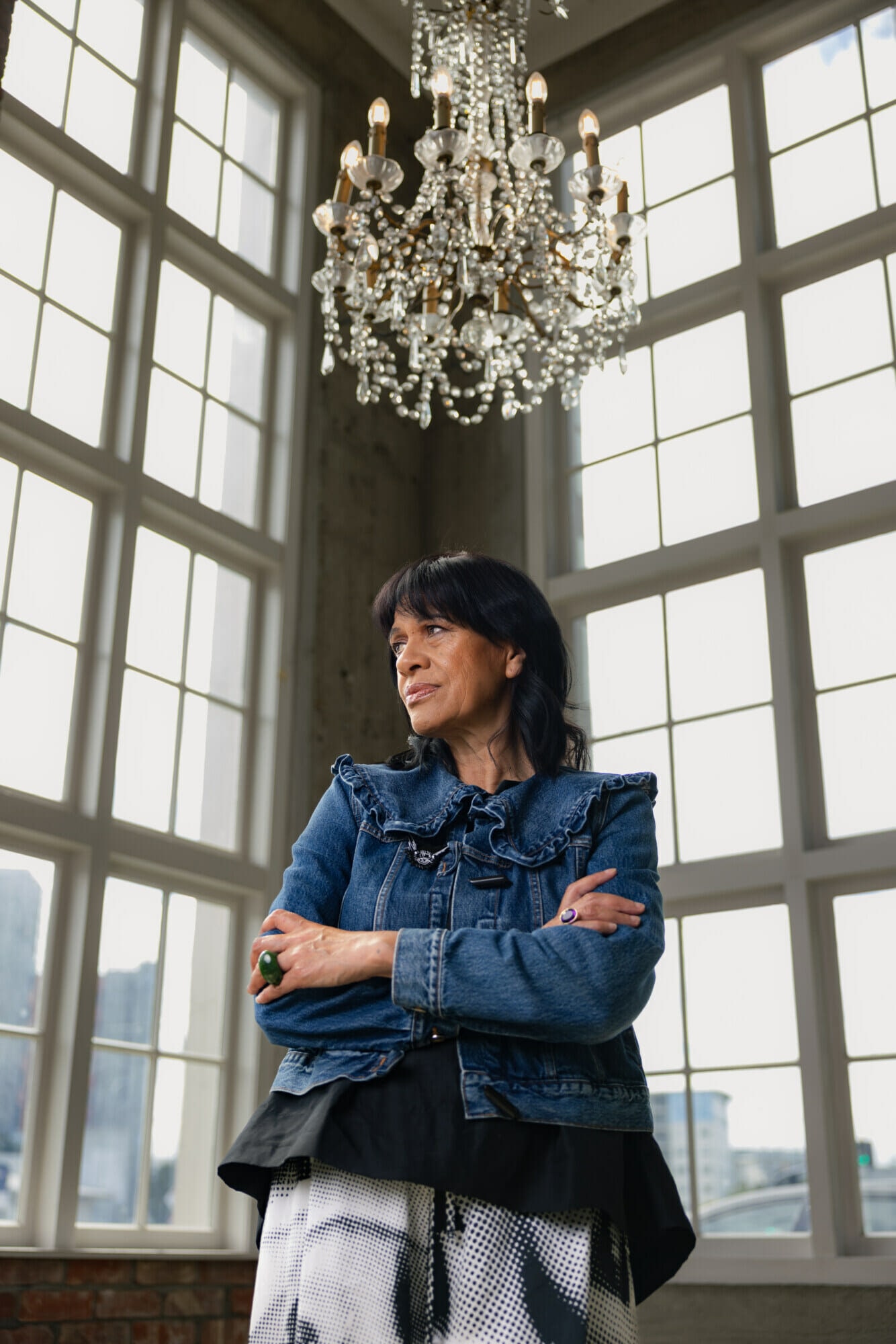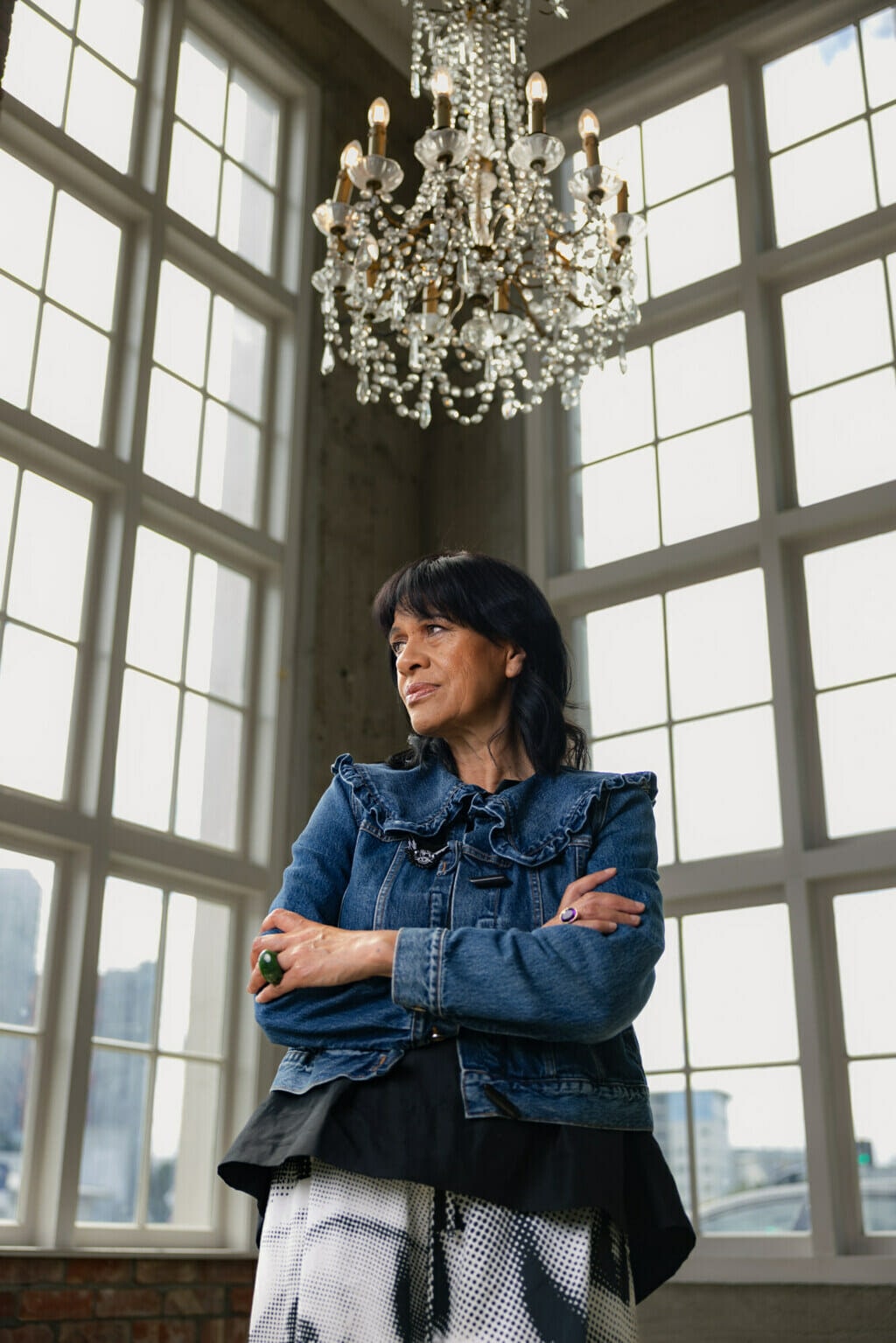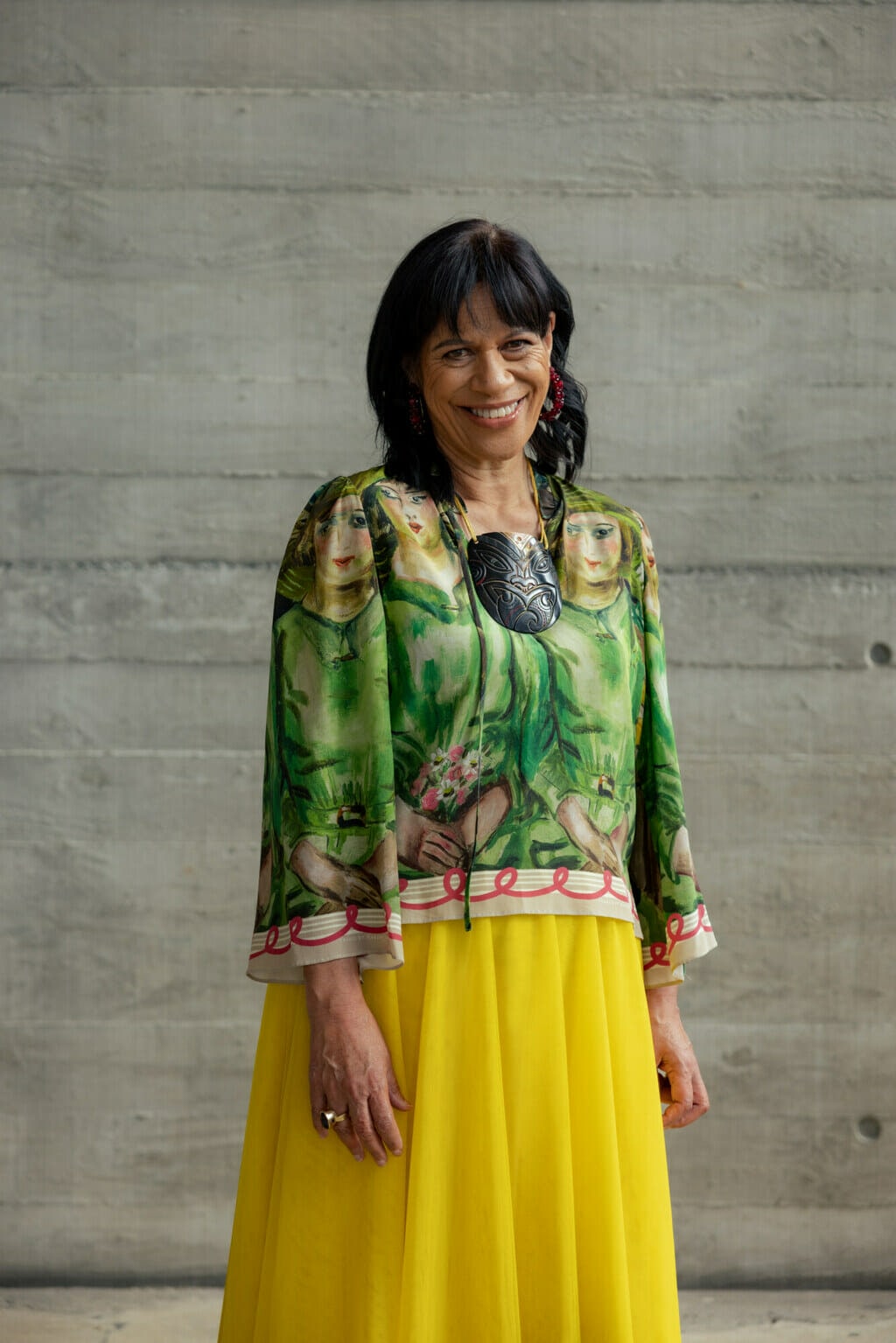 "Every day when I stand up and speak to a big group of people, it's not the drama training that gives me confidence, it's the teaching training. Everything I do is about how I bring other people together."
In 2019, Tanea was appointed as Tumuaki/Director of Toi Whakaari: NZ Drama School. As an actor she has had main roles in some of New Zealand's most powerful films, including Waru and Cousins. In 2022, Tanea was appointed a Member of the New Zealand Order of Merit, for services to the arts and Māori.
Tanea says Nancy supported other Māori coming into the creative arts industry, and she always valued her advice.
She says returning Witi's Wāhine to the stage is bringing a little bit of Nancy Brunning back to life as well. The new production features an all-wāhine Māori cast, actors Roimata Fox, Awhina Rose Ashby, Pehia King, and Olivia Robinson-Falconer and is directed by Teina and Ngapaki Moetara.
"Nan was a hard worker and very generous. I know Nan has passed, but I don't think of her leaving. I hope to think that one day she will return."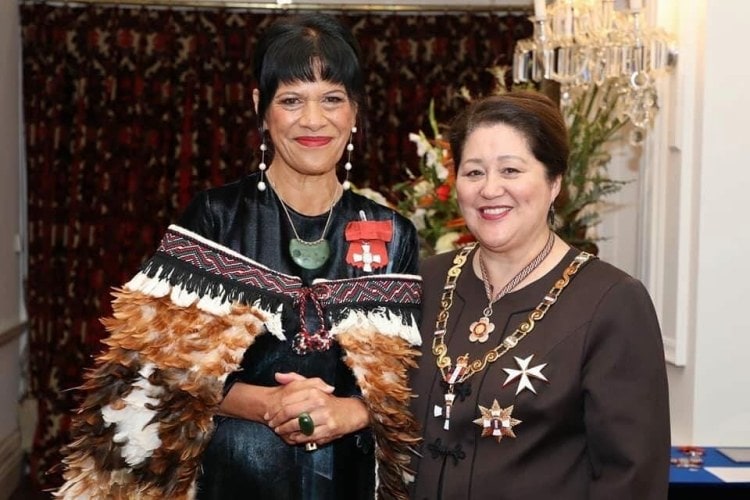 Witi's Wahine is on from 2 – 20 May at the ASB Waterfront Theatre in Auckland.
Related article: Georgina Beyer: "You're a Bloody Superstar"