If you've read my round-up of South Island markets, don't worry; there are many epic markets to check out in the North Island too.
Here's my list of the best:



Matakana Village Market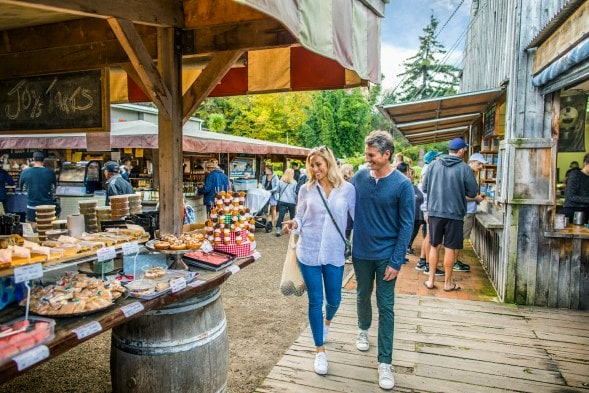 The Matakana Village markets are a staple market located in the heart of Matakana.
Every Saturday between 8am to 1pm, the market provides award-winning coffee, an incredible array of brunch meal options (the whitebait fritters are to DIE for), incredible baked goods (that sell out so quickly), healthy juices and kombuchas, and so much more to savour and enjoy.
The markets are located on the riverside, and there's often live music and entertainment.

In addition, the markets are surrounded by a number of restaurants and shops nearby, which makes it the perfect choice for a weekend activity with some friends.



Clevedon Village Farmers Markets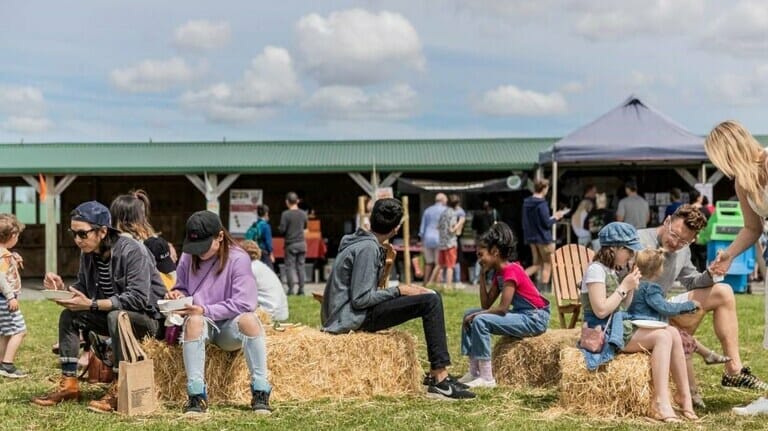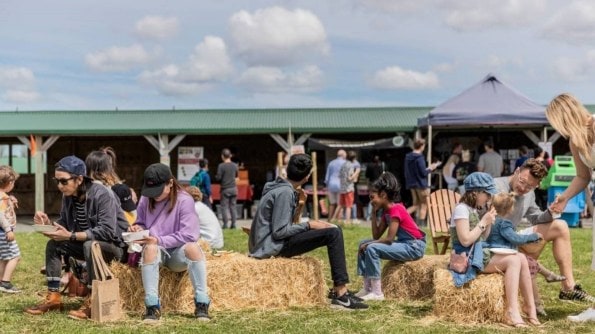 The Clevedon markets are on every Sunday from 8am to 1pm at the Clevedon showgrounds.
Despite Clevedon being in Auckland, Clevedon Village is a step away from the immense hustle and bustle and feels more relaxed and friendly.
Founded in 2005, this market is filled with families enjoying their Sunday morning with some espresso and pastries.
As a market I frequent often, I do have to say that they have great fresh produce. One thing that I always pick up are the tomatoes; they have the most incredible cherry tomatoes grown by a local grower which are bursting with so much flavour, and more food options than most markets. I'm a sucker for the nutella filled crepes.



Keri Keri Old Packhouse Market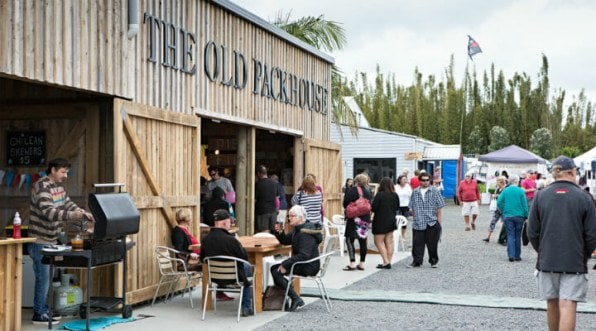 I stumbled upon the Old Packhouse markets once in Keri Keri, and loved the vibe of the markets here because it felt authentic and fostered feelings of community. It's sprawling with both locals, and bustling with visitors from different cities.
Housing almost 100 vendors, there is so much to see and purchase here. From local and fresh produce to artisanal hand crafted products like homemade cards, plants, street food items like nachos and burgers, various baked goods, seafoods, cheeses, health and wellbeing products etc.,. this is a market that feels eclectic and is a one-stop shop for absolutely anything you may want. I had one of the most delicious pies I've ever eaten at this market!
In addition, this market also has live entertainment every Saturday and Sunday, which gives you a chance to listen to some local artists. The Old Packhouse Cafe, Bakery and Butchery are also open if you want more gourmet markets.
On every Saturday and Sunday, this market is a must visit if you're in the area!



Napier Urban Farmers Market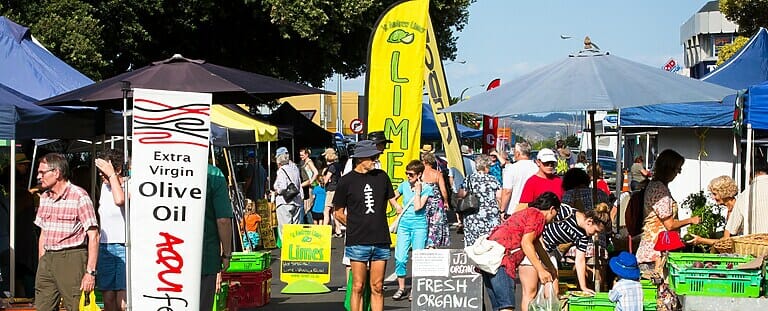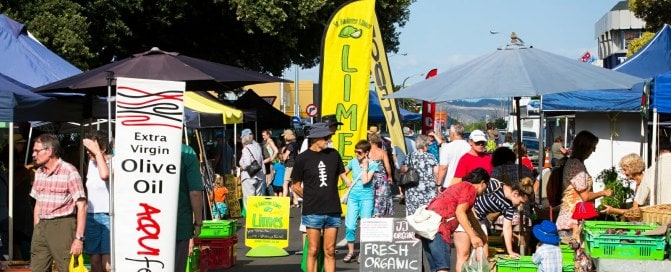 Nestled in Hawkes Bay; the food and wine country of New Zealand; this market located in Clive Square of Hawkes Bay and is bustling every Saturday morning from 8:30am to 1pm.
This market is along the street, meaning a stroll up the street ends up with you eating freshly roasted coffee, pastries, homemade chocolate and confectionery, and all the produce you can ever imagine!
This market is small and homely – the growers and makers are there, ready to talk to you about anything.
There's also an indoor section, and the baked goods from here are *chef's kisses*. The best almond croissants are sold here with the creamiest insides.
If you're in Hawkes Bay and looking for a more low key Saturday morning, this is the perfect way to start your day before a day of wine tasting!



Waikato Farmers Market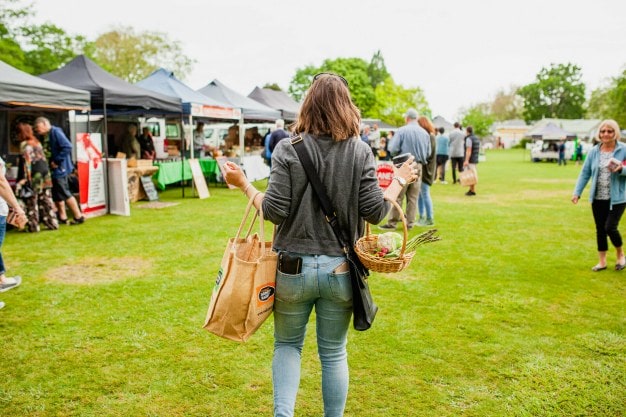 Technically two markets, the Waikato markets are in both Cambridge and Hamilton with the producers, growers and stallholders travelling between the two markets on each day of the weekend.
The Cambridge markets run every Saturday morning from 8am, in Victoria Square opposite the town hall in Cambridge. And the Hamilton markets are located in the Barn in Claudelands Event Centre every Sunday from 8am to noon.
The farmers markets are authentic, filled with fresh fruit and vegetables, breads and pastries, chocolates, home baking, seafood and handcrafted cheeses and honeys with other condiments too. The Cornish Pasties stall is something to really look out for! I devoured the spinach and mushroom medley pastry which was handmade from scratch.
A great option if you're passing by or to make a day trip from Auckland – these markets are worth being on your radar!