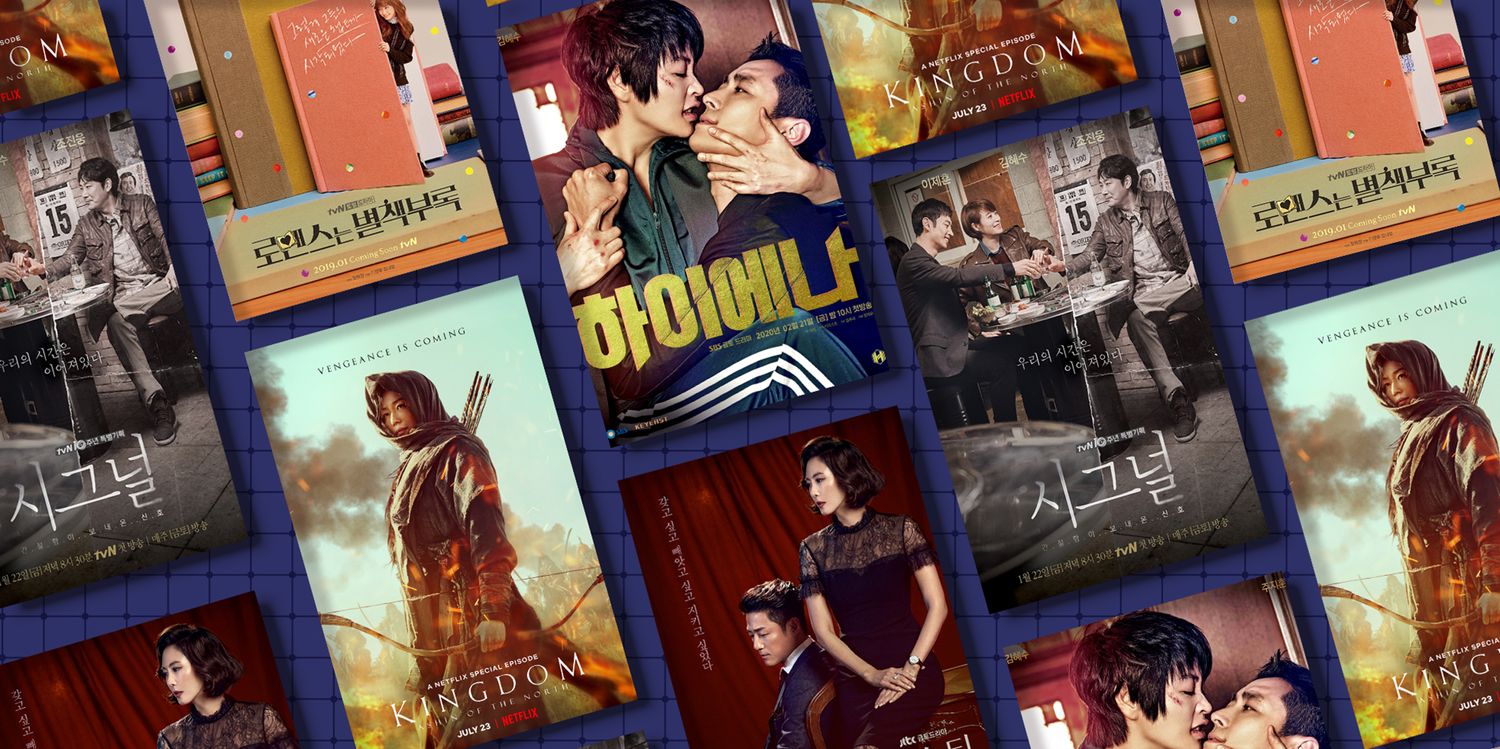 Korean cinema has all the trimmings, and Paula Morris is hooked.
In 2020, when New Zealand went into its first lockdown, my husband Tom and I started watching a lot of Netflix. On a FaceTime call with his old friend Magui in New York, he mentioned we'd just watched a Japanese series. "Japanese?" she said. "Have you watched anything Korean yet?" Magui's entire Netflix list was made up of Korean drama, Tom told me, but I doubted this was possible.
Oh, it's possible. Almost 18 months later, my world of Netflix—and Amazon Prime— is all Korean, all the time. I've watched almost 100 Korean films and TV series—the latter quite a feat, given many series are 20 episodes long and each episode ranges from one hour to 90 minutes. Tom bought me a mug that reads "The only drama I need in my life is Korean." I took a course at the University of Auckland on Korean society through TV and film, and I've just launched my own website, www.koreaseen. com, to publish my articles and reviews. This summer I'm taking a Korean language course.
There's no doubt it's become an escape for me at a time when overseas travel isn't possible. My life pre-Covid involved travel every year. I spent the best part of 30 years living in the US and the UK, moving cities multiple times and visiting many other places. Since I returned to New Zealand in 2015, I've appeared at writers' festivals in around the world. Last year, before Covid cancelled everything, I had trips booked to the US, Finland, France and China. Korea became a vicarious journey, an odyssey into the unknown, every night of the week.
I wouldn't have persisted, of course, if the drama on offer wasn't good. Some people have only seen Parasite, the 2019 Oscar winner directed by Bong Joon-ho, and/or Squid Game, this year's international TV hit, and think all Korean drama involves violence. But in South Korea's large film and TV industry, there is something for every taste—including romantic comedies, historical epics and intergenerational family dramas. Production values are high, the acting is superb, and social commentary lends even the funniest, silliest series a dynamic complexity.
Many TV series are written by women, and feature meaty roles for their female characters. Kim Eun-hee wrote Signal, a 2016 police drama with a strong female lead, and also the 2019 historical plague-themed series Kingdom and its prequel film Kingdom: Ashin of the North (2021). Both Signal and Hyena—set in an elite law firm—star the actress Kim Hye-soo, 50 years old when Hyena was broadcast, and permitted in both series to be intelligent and quick on her feet, as well as (rather than instead of) attractive. Kingdom's female lead is in her 40s, and a specialist in smart, no-nonsense women. In Kingdom she's a doctor and investigator; in both series of the law/police drama Stranger she's a detective unfazed by the labyrinths of the male worlds she navigates.
Bae Doona stars in the Netflix Originals plagued- themed series Kingdom
Misty (2018) is set in the sexist world of a TV newsroom, in which female anchors of
a certain age are supposed to make way for younger faces. The main character Hye-ran is played with '30s-style steely glamour by actress Kim Nam-joo, in her late 40s when the series was made. Hye-ran's marriage is strained: she's chosen a high-profile career over having children, and now she's in her 40s that career is under threat. The two men in her
life, her husband and her ex-lover, do nothing but make trouble for her.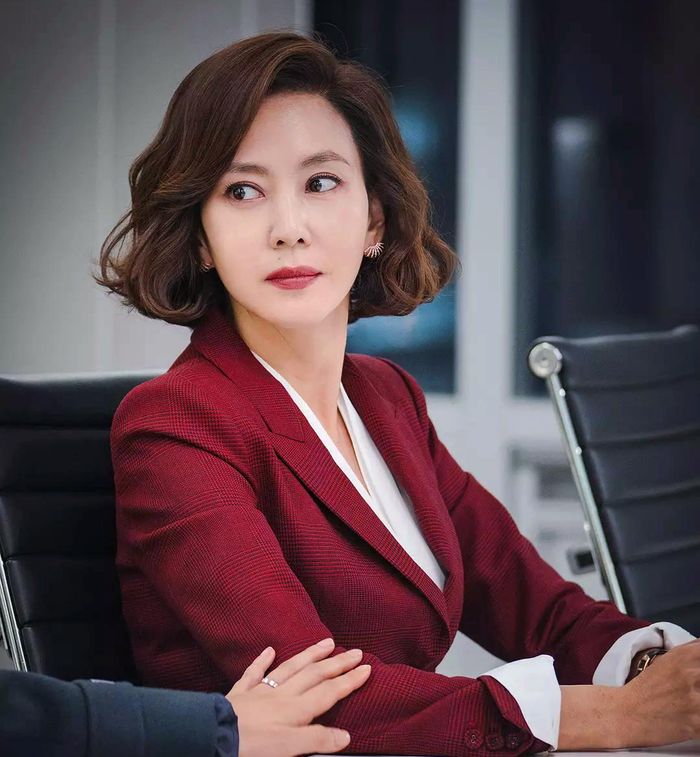 In Misty, Kim Nam-joo plays Hye-ran, a news anchor navigating a sexist industry.
A similar point about career challenges for women is made in the 2021 romantic comedy
Romance is a Bonus Book —like Misty, written by a woman—with its parade of fashionable, good-looking people and an implausibly chic office setting. Its female lead Dan-i (played by the delightful Lee Na-young) is a 37-year-old divorcée who needs to return to the work world. She graduated from a good university and was a successful advertising copywriter before she married and had a child, but now no one wants to hire her, even—or especially—other women executives. Dan-i has to cover up her education and past experience to move from her cleaning job at a women's bathhouse into the most menial admin job at a publishing company.
Lee Na- Young keeps things light and fun in the 2021 romantic comedy Romance is a Bonus Book.
A friend's husband told her that he'd worked out why I love Korean TV drama: the old-world etiquette, he said, and the good- looking men. He's not entirely wrong. But these rich stories about home and work lives explore the issues of South Korean society just as much as the more hyped Squid Game—and reveal so much more about women's lives.