This is a delicate, sweet little relish and it works so well with sharp cheeses like blues and aged cheddars.
Makes 4 – 6 small jars

Ingredients
6 large red capsicums, deseeded
2 tablespoons salt
600g vine-ripened tomatoes, chopped roughly
2 large onions, diced
1 1⁄2 cups white wine vinegar
2 cups caster sugar (see note)
2 teaspoons mustard seeds
1⁄2 teaspoon paprika (not smoked)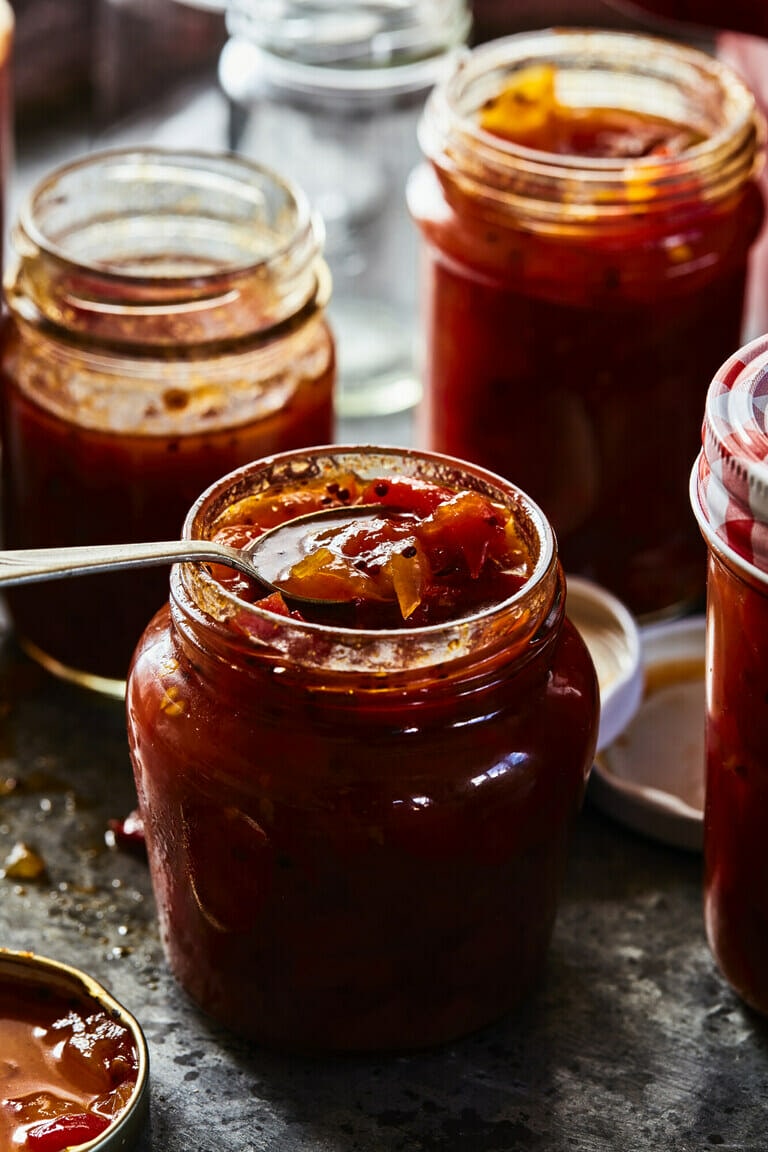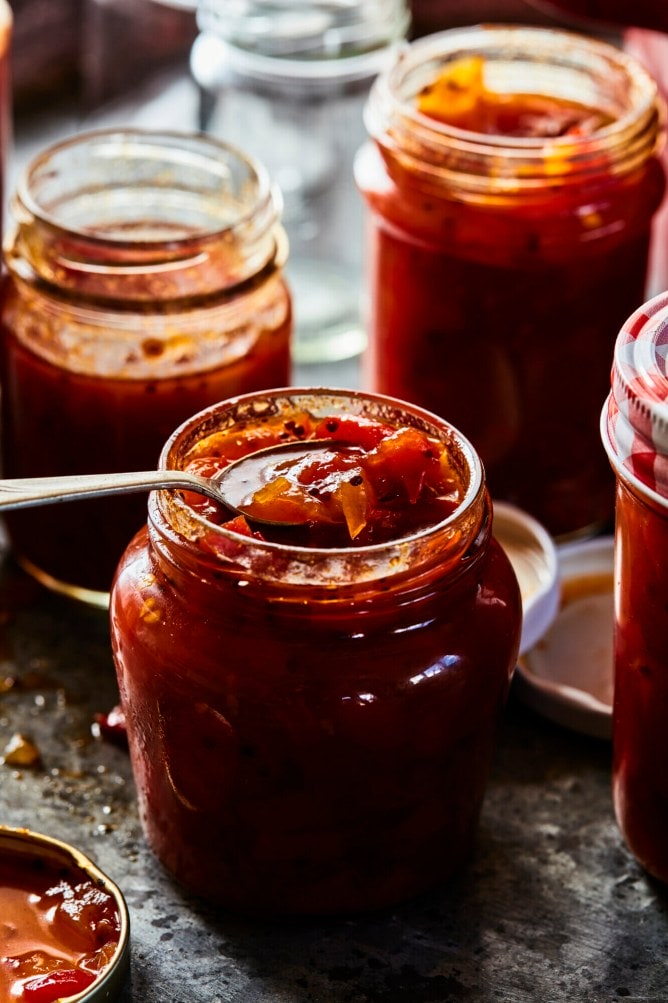 Method
1. Slice and dice the capsicums. Sprinkle with salt and leave to drain in a colander for 3 hours or even overnight.
2. Shake off excess liquid from capsicums then put in a pot with remaining ingredients and boil for up to 2 hours until chutney has thickened, remembering that while hot it will still appear quite thin, so cool a teaspoonful on a saucer to check consistency.
3. Spoon and pour into sterilised jars and seal.


Nici's note: You can use brown sugar instead of white for this recipe.