This Easter why not enjoy a long lunch, high tea or afternoon soirée. Follow this style guide to throw together the most whimsical garden party.
Easter holds a different significance for different people, but its themes of renewal, fertility, nature and the continuity of life are universal. (And then there's the chocolate!)
The autumn holiday is also an excuse to unleash your creativity – have a go at a whimsical craft project, set a beautiful celebratory brunch table, or maybe even update the look of your home to reflect the changing seasons.
There is a long tradition of using floral-printed fabrics in interiors, not all of it good. (Chintz, we're looking at you!) Flowery fabrics are comfortable in the lap of nature, but for contemporary allure, set vintage-inspired traditional floral prints against a rustic backdrop, and combine eclectic decorative elements from varying eras and styles.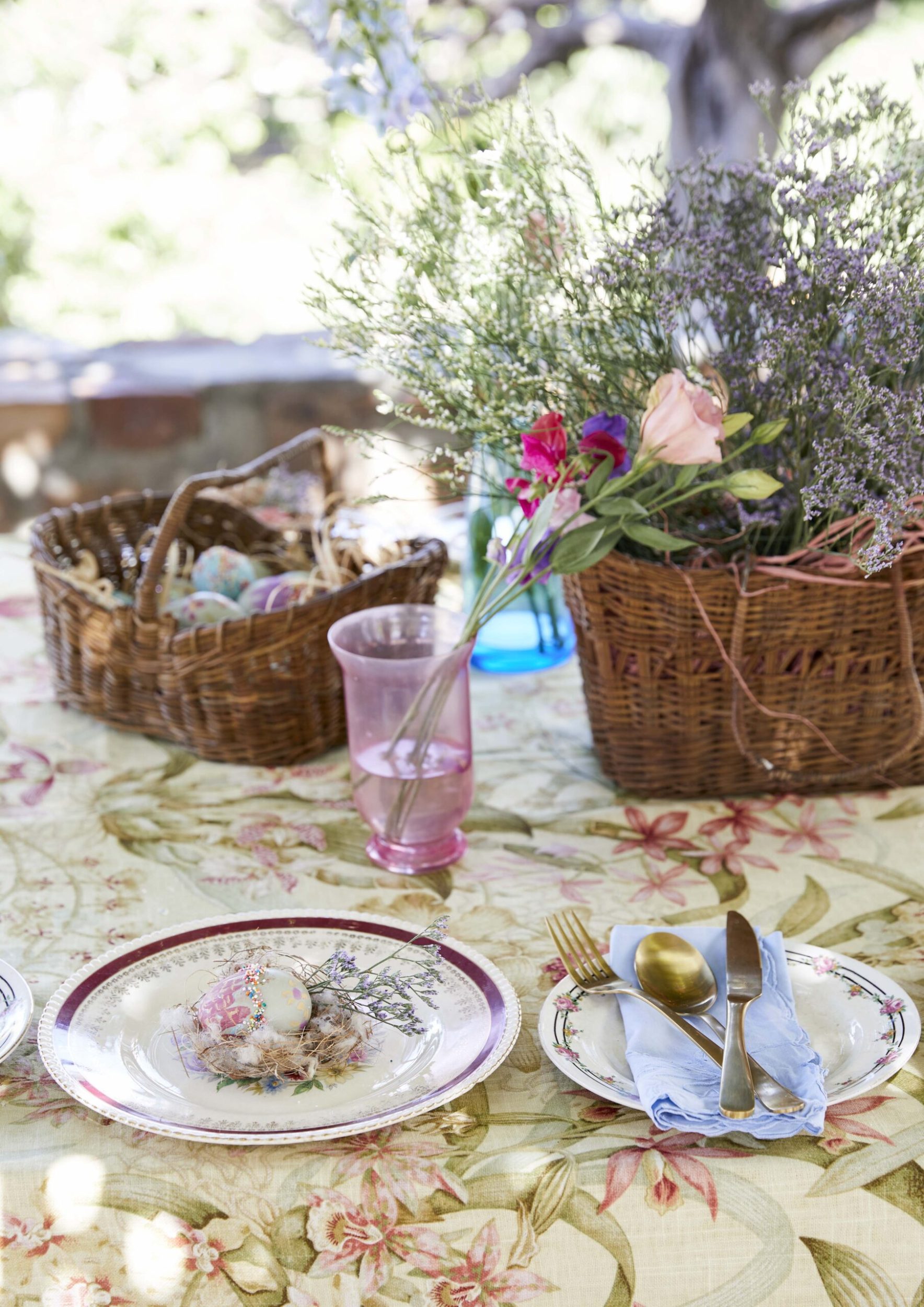 This pretty tabletop is an artful composition of real blooms and those printed on fabric, handmade crafts in the shape of decorated Easter eggs, homeware with a vintage vibe, and natural textures.
Clear glass vessels, gold-plated flatware and vintage crockery set alongside roughly textured objects, such as woven baskets, create a complementary contrast of materials as well as interesting reflective light play.
If you eat outdoors fairly often, consider a floral fabric with an oilcloth finish.
As well as being perfect for containing decorated Easter eggs discovered on the obligatory hunt, a vintage basket creates a mood of pastoral charm when used as a container for wild flowers.
Easter-inspired cake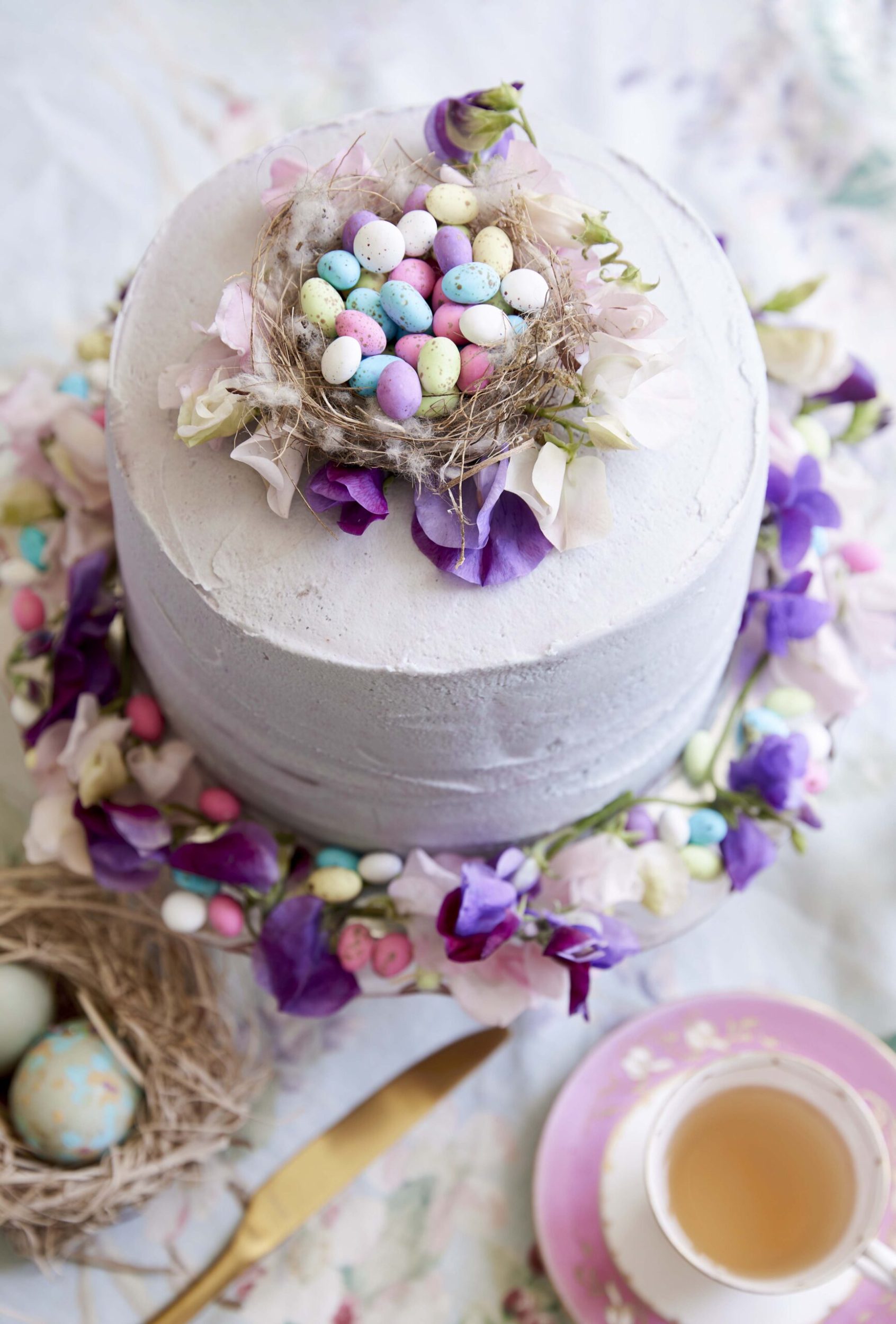 Deck your table with tactile textiles in layers of varying colours, materials and prints.
Elevate the charm with a mismatched assortment of teacups and saucers, milk jugs, sugar bowls and cake plates and a vintage cake stand.
Create a cake topping featuring dyed and decorated Easter eggs placed in faux bird nests made from straw. Fill them with little chocolate eggs and nestle them into a base of edible flowers.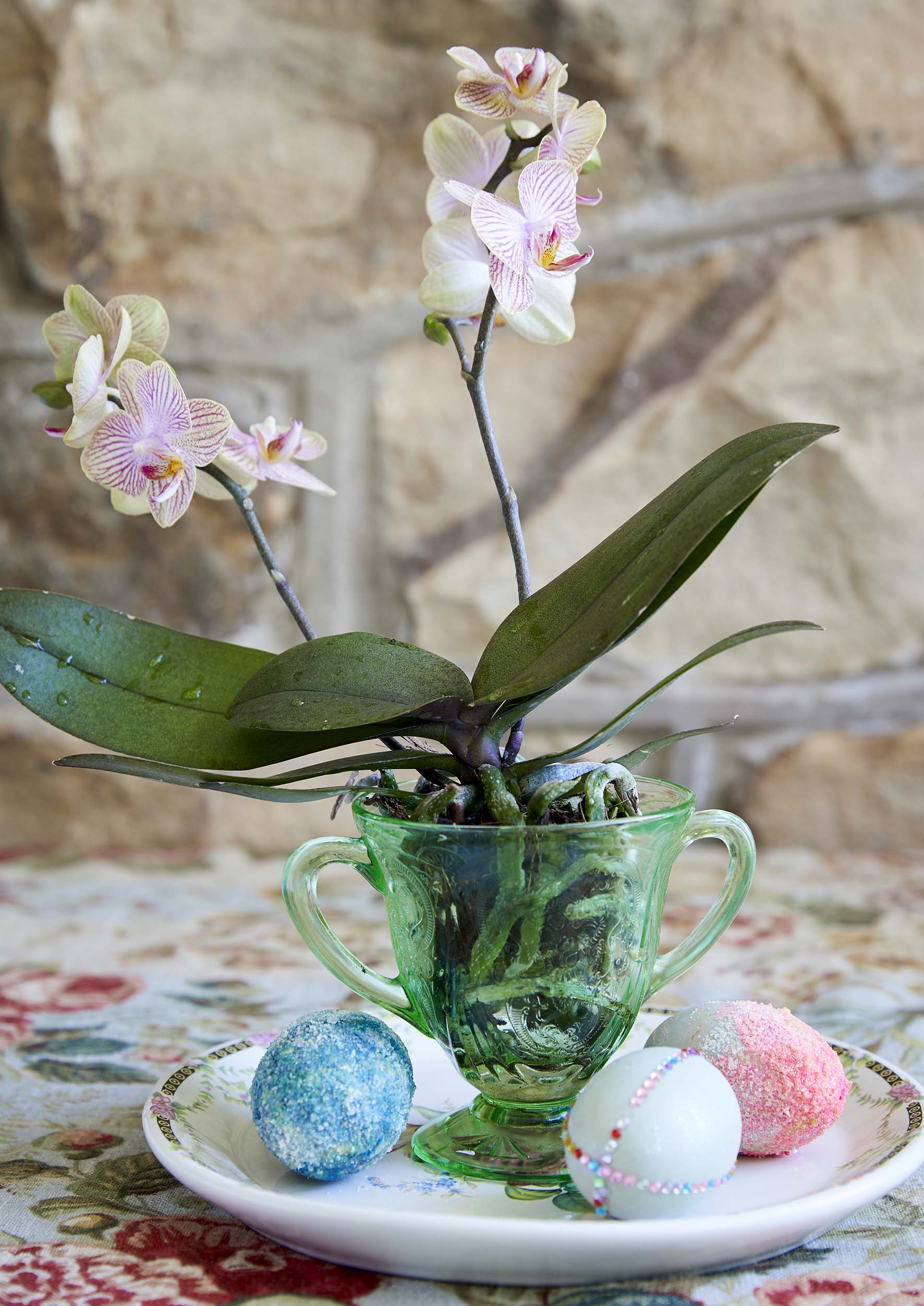 No time (or desire) to bake? Grab an iced cake from a bakery or supermarket and make it look homemade with edible flowers, candy eggs and chocolate shards. We won't tell if you don't.