If you're a gardener you'll know that once courgette plants start producing they don't know when to stop, and lovely little courgettes can turn into clumsy marrows over lunchtime! So, to use up the surplus, I urge you to bake this cake – it's divine.
Makes 20cm cake

Ingredients
2 tablespoons fine-ground polenta
130g butter, softened
100g sugar
2 eggs
130g flour
1 teaspoon baking powder
1⁄2 teaspoon baking soda
1 cup grated courgette (about 2-3 courgettes, squeeze some of the juice out)
1⁄2 cup raisins or 1⁄4 cup currants
1⁄2 cup ripe peach slices, to serve
Mint leaves and calendula petals, to serve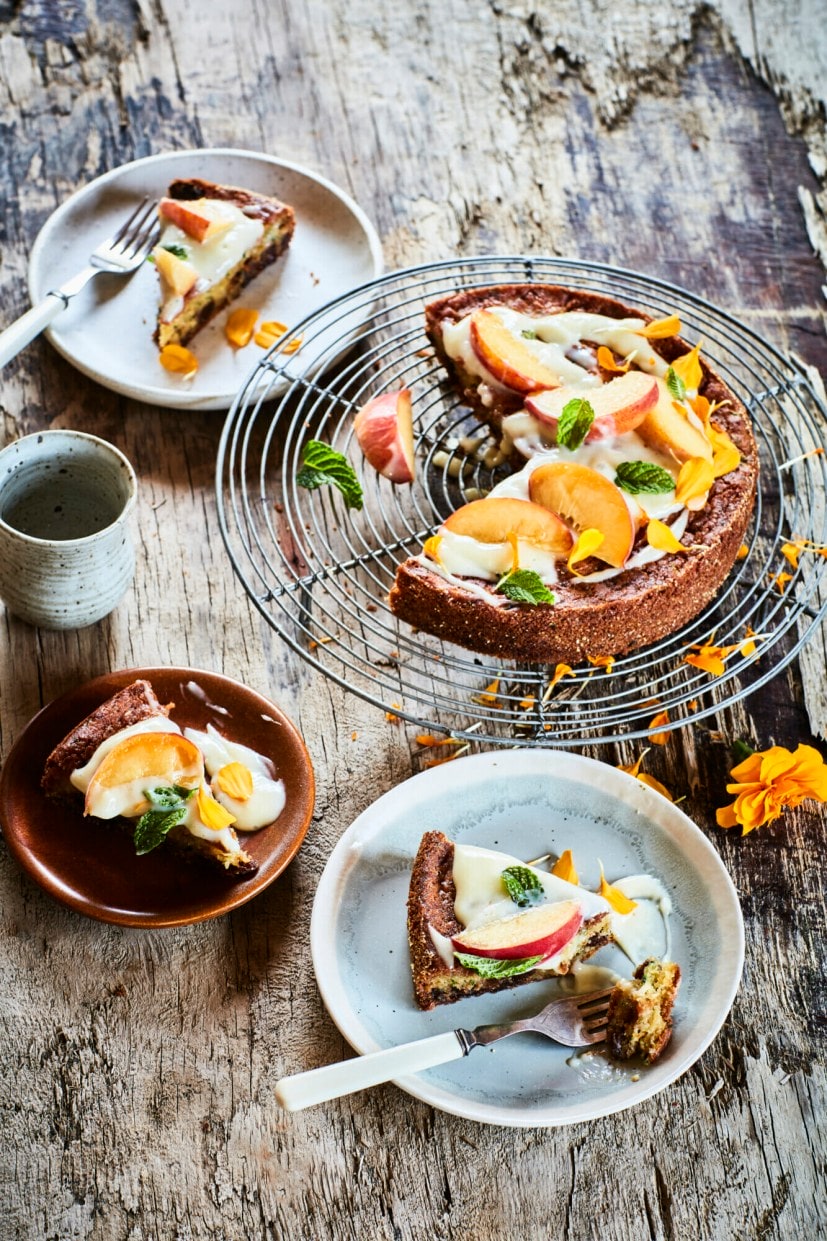 Drizzly cream cheese icing
1 cup cream cheese
1 cup icing sugar
1 teaspoon vanilla


Method
1. Heat oven to 180°C fan bake. Grease and line a 20cm round cake tin and dust with polenta.
2. Cream butter and sugar till light and fluffy. Beat in eggs one at a time, beating thoroughly in between. Fold in flour, baking powder, baking soda, courgette and raisins and mix to combine. Scrape into tin and bake for 30-40 minutes or until a skewer inserted comes out clean. Cool.
3. Ice (or not) and serve with sliced peaches and garnish with mint leaves and calendula petals.
4. Beat together until combined.