Jeweller and museum communicator Octavia Cook's personality packed Port Chalmers home is located near a well-populated art scene.
Where do you live?
I live in Port Chalmers, which is a 15-minute drive from central Dunedin. People who live in Dunedin consider it "out of town" though!
Who do you live with?
My husband Naz, son Rex, eight, and cat Mildred.
What is your house like?
We are lifelong renters and live in a spacious four-bedroom villa that was built around 1890. The interiors are renovated so we have a lovely open-plan kitchen/lounge/dining area that gets the afternoon sun and looks out to the peaks of Kapukataumahaka and Mihiwaka. There's a huge hallway, which is big enough to ride your bike through if you're an eight-year-old boy…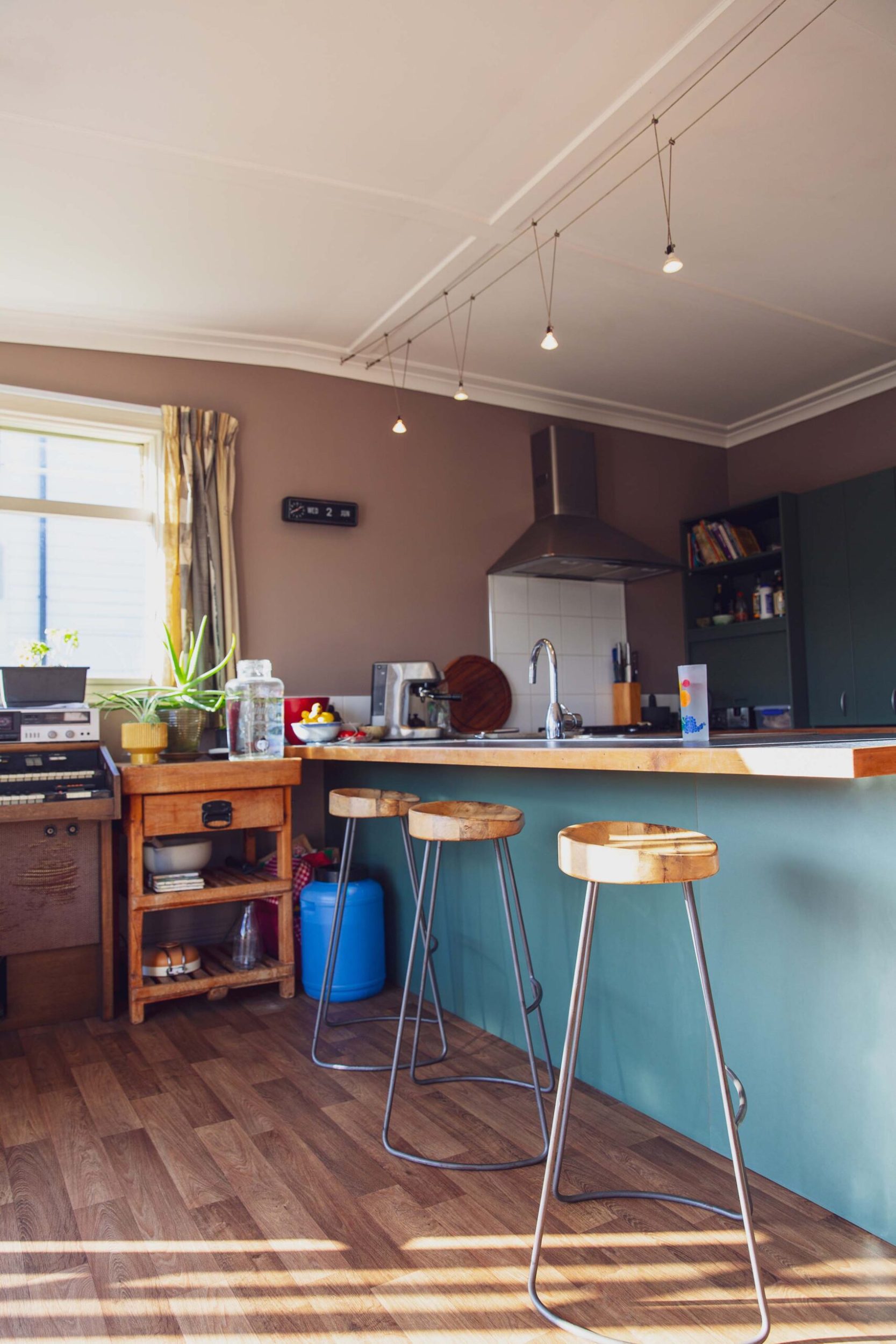 How have you added personality to your space?
Our house already has a lot of personality in terms of the intensely coloured walls – orange with Star Wars-themed curtains in my office, peridot green in Rex's bedroom, teal in ours and mushroom in the hall and living areas – possibly not colours we would have chosen but I prefer them to a blank white palette.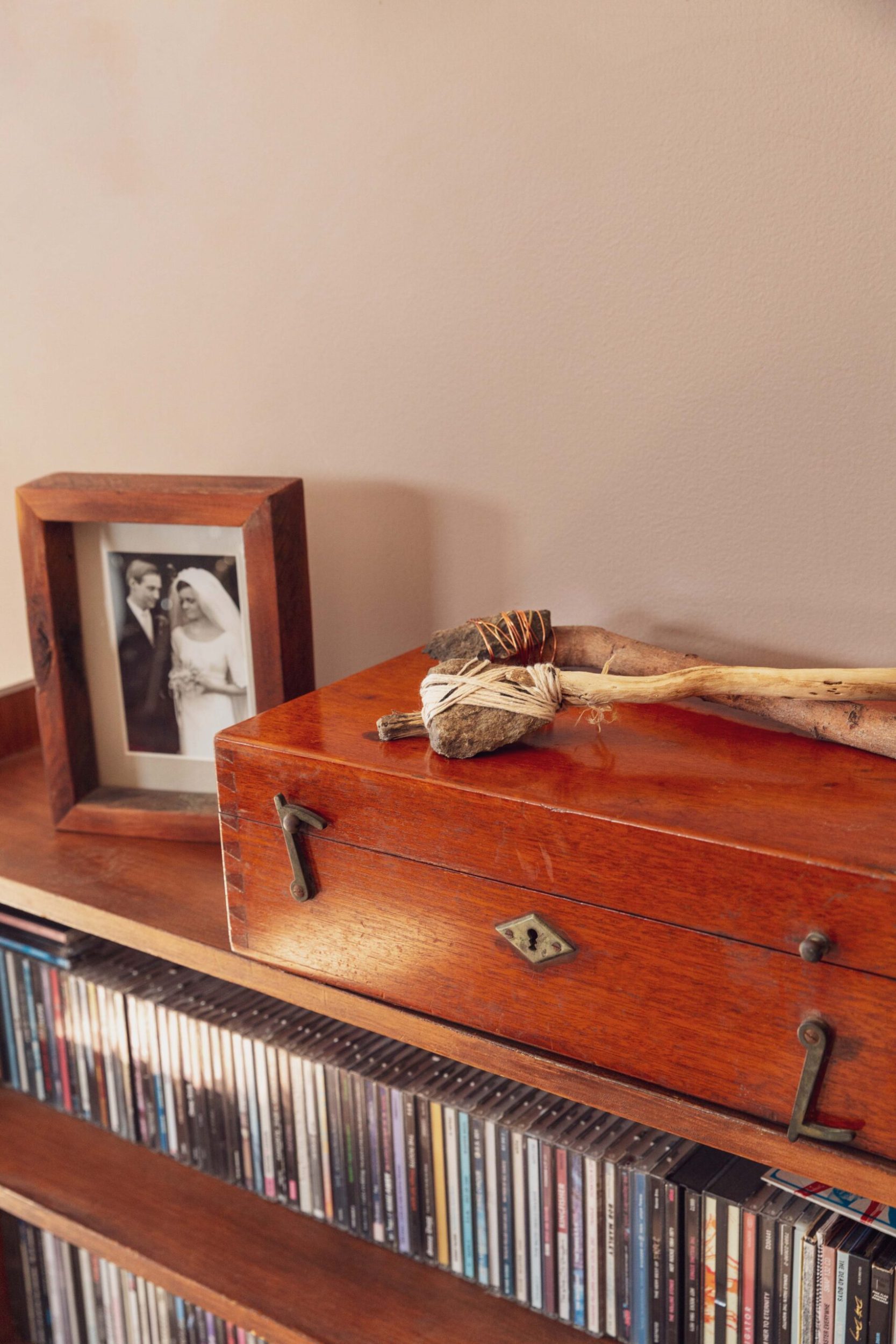 My housemates' interests in music and Lego are permanently on display in the living areas. As a jeweller, my treasured possessions are worn by me every day or wait their turn on a hook in the bedroom.
I'm also responsible for the op-shopped dinnerware and glassware but these are now extremely mismatched due to daily use and occasional breakages. I used to lament the broken treasures but now see it as a life well lived.
Tell us about your work.
I work as a communicator at the Otago Museum a day or two a week, then I try to spend three days a week making jewellery in the workshop I share with the amazing Jane Dodd.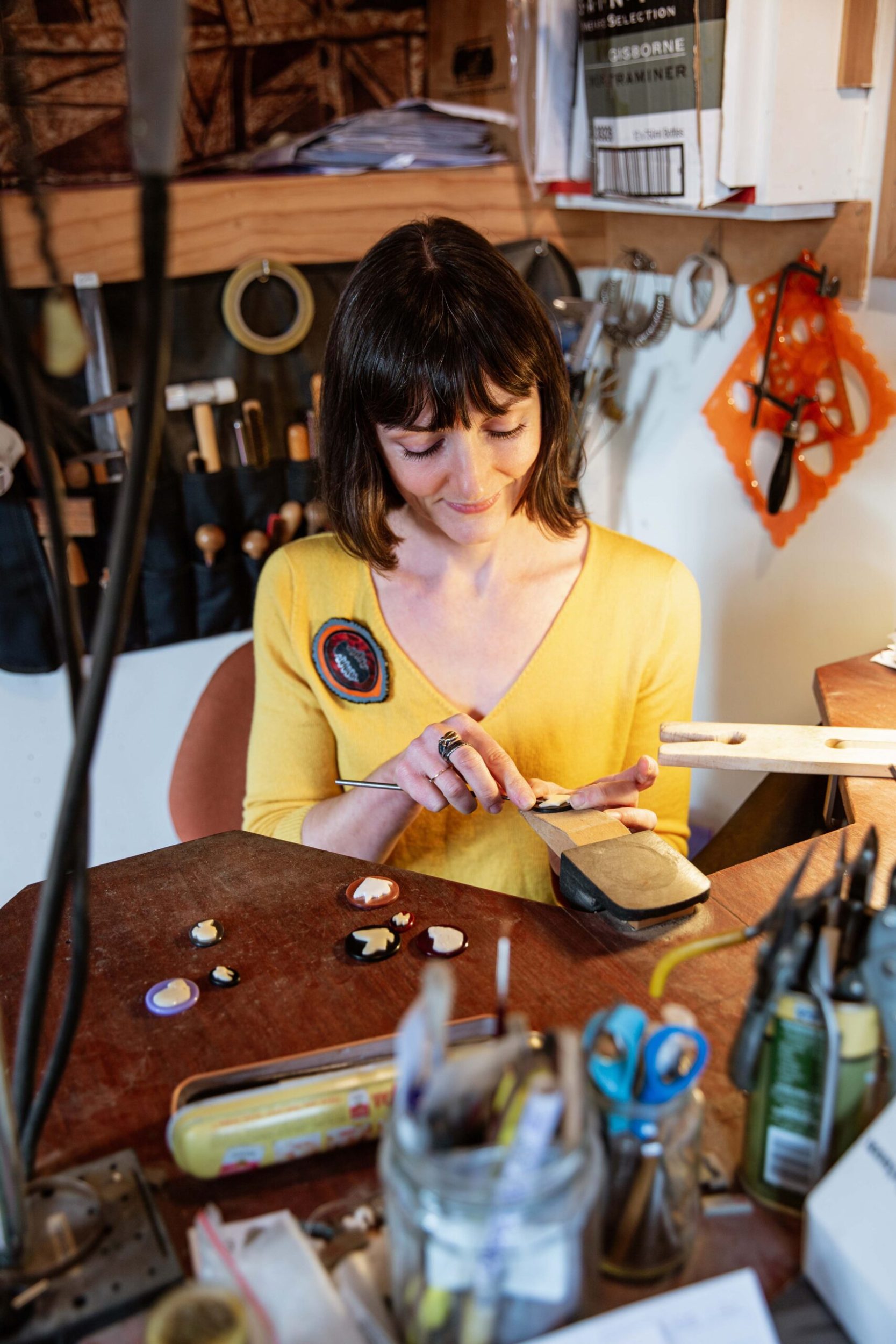 You're currently exhibiting your work at Dunedin Public Art Gallery.
I was fortunate to be invited to be part of Suite 20/21, a group show that is on until July 18. My series S.H.A.L.L.O.W. consists of seven large-scale acrylic inlay brooches depicting skin patterns from various lifeforms.
The first letter of each creature depicted spells out the word "shallow' (ie "S" is for sea slug and "H" is for human) in the manner of Victorian acrostic jewellery, which used precious stones to spell out messages of love.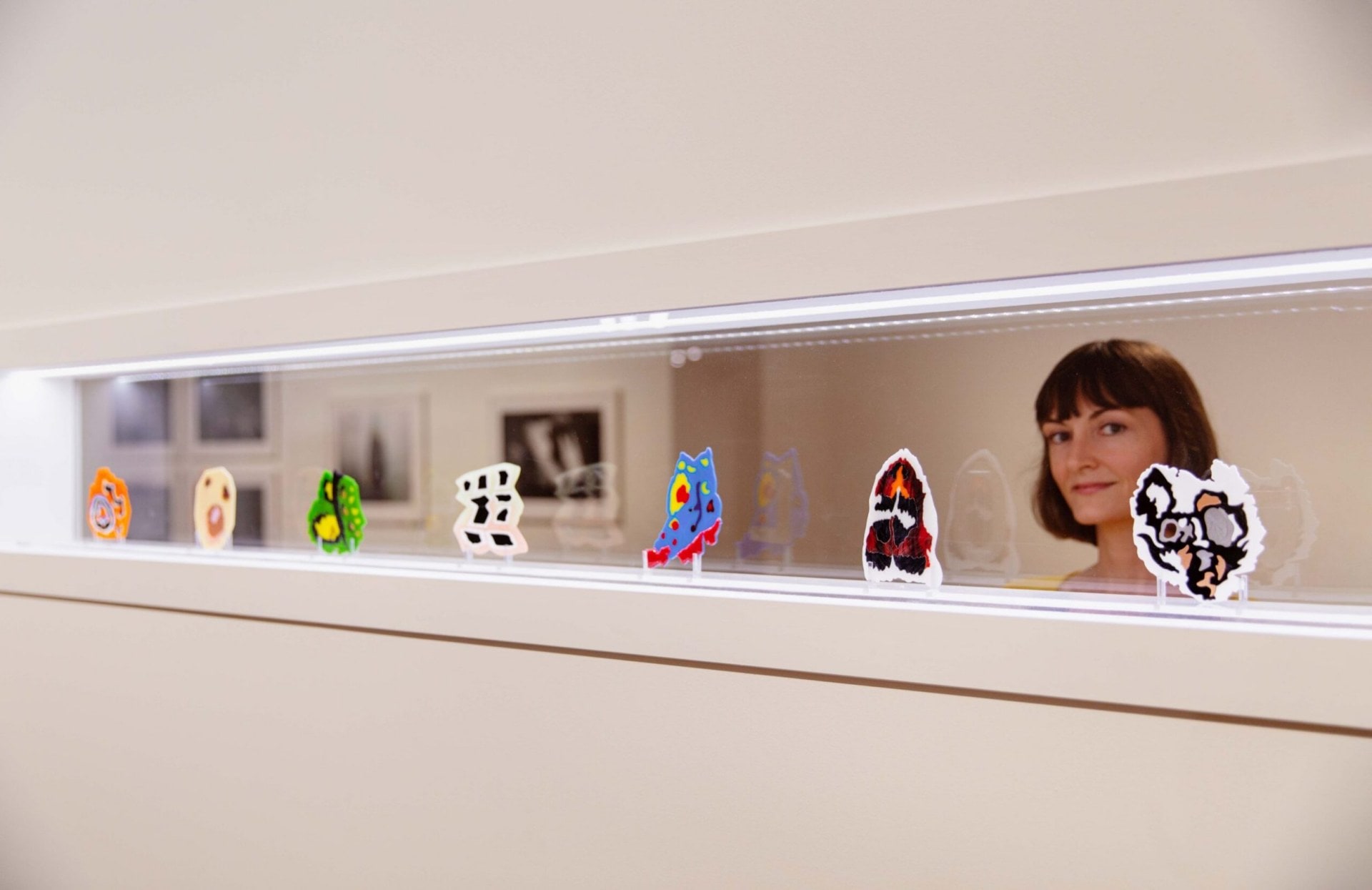 What do you love about your neighbourhood?
I might have a warped perception because I became a parent at the same time as we moved here, but I've never lived anywhere with such a community feel to it. The school is small (130 students) so you get to know most of the families connected to it, and if you walk down the main street you'll always see someone you know and can chat to. We have a great library and venues for bands to play. When I moved here it seemed like every fifth person I met in Port Chalmers was an artist or musician so there is a well-populated art scene here, which is thriving and inclusive.
Where do you go for coffee?
Union Co Café inhabits a unique corner of real estate from where you can watch the busy port or look back towards the gothic architecture of Iona Church.
Where are you favourite restaurants?
Futomaki does tasty Filipino and Japanese food and India Garden is a family favourite. And if you want to go out for a drink? Being a port town, there is not shortage of places to drink! The Portsider is a favourite for its knowledgeable owners who play exactly the right music while providing a constantly evolving selection of boutique beers. The Galley is a great place to have beer and pizzas while you are entertained by local musicians.Where do you like to shop? When I need to replace jeans and other essentials I like the selection at Void in Dunedin central. Two Squirrels Vintage Emporium has a great curated selection of vintage wares, and Box of Birds in Port Chalmers offers lots of things you never knew you needed for your home or body!Any favourite galleries? Dunedin is gallery rich. I sell some of my work at Moray Gallery, which has a good jewellery selection. OLGA and Brett McDowell Gallery are favourites that are also in the central city. In Port Chalmers we are lucky to have Pea Sea Art.
Where do you go for a dose of nature?
We're surrounded by eye-wateringly beautiful nature which can be chocolate-box perfect one day, then dark and dramatic the next. You get used to leaving the house prepared for anything. I look out my windows to a view that makes me forget I'm doing the dishes or I can walk out our front door to watch the sea fog roll in and completely obscure the Otago Peninsula. Further afield, it's 15 minutes' drive to Aramoana or half an hour to Karitane Beach to get blown around by the wind or blocked by a sea lion!