A family farm inspired a lifelong fascination with natural textiles for Lindsay Cairns, who creates unique blankets using self-taught techniques.
At the start of the big-sweatered 1980s, investors were puffing up the angora wool industry, and Wairarapa's Lindsay Cairns had the right trip of goats at the right time. Living and working on his family farm, Windermere, he initially brought goats in to keep steep gullies of gorse under control, and selectively bred them in white so he could spot them from afar.
Then, with speculation in the air, he bought a buck and bred 3000 more goats on the Carterton property. "We were basically one of the first already farming goats at that stage," he says, "so we caught that wave of euphoria, or whatever you like to call it, of goat farming."
Not one to rest on his laurels, Lindsay bought a share in a struggling weaving company in the nearby town of Masterton. That was 1989 and no one was weaving mohair. Thinking it would be an interesting side project, Lindsay sold part of the farm to give it a go. "Taking something that you've grown yourself and turning it into the finished product, that was the dream," he says.
To begin with, the team had issues getting their mohair luxuriously downy. "To brush it with the traditional textile machine – that just didn't cut it," Lindsay says.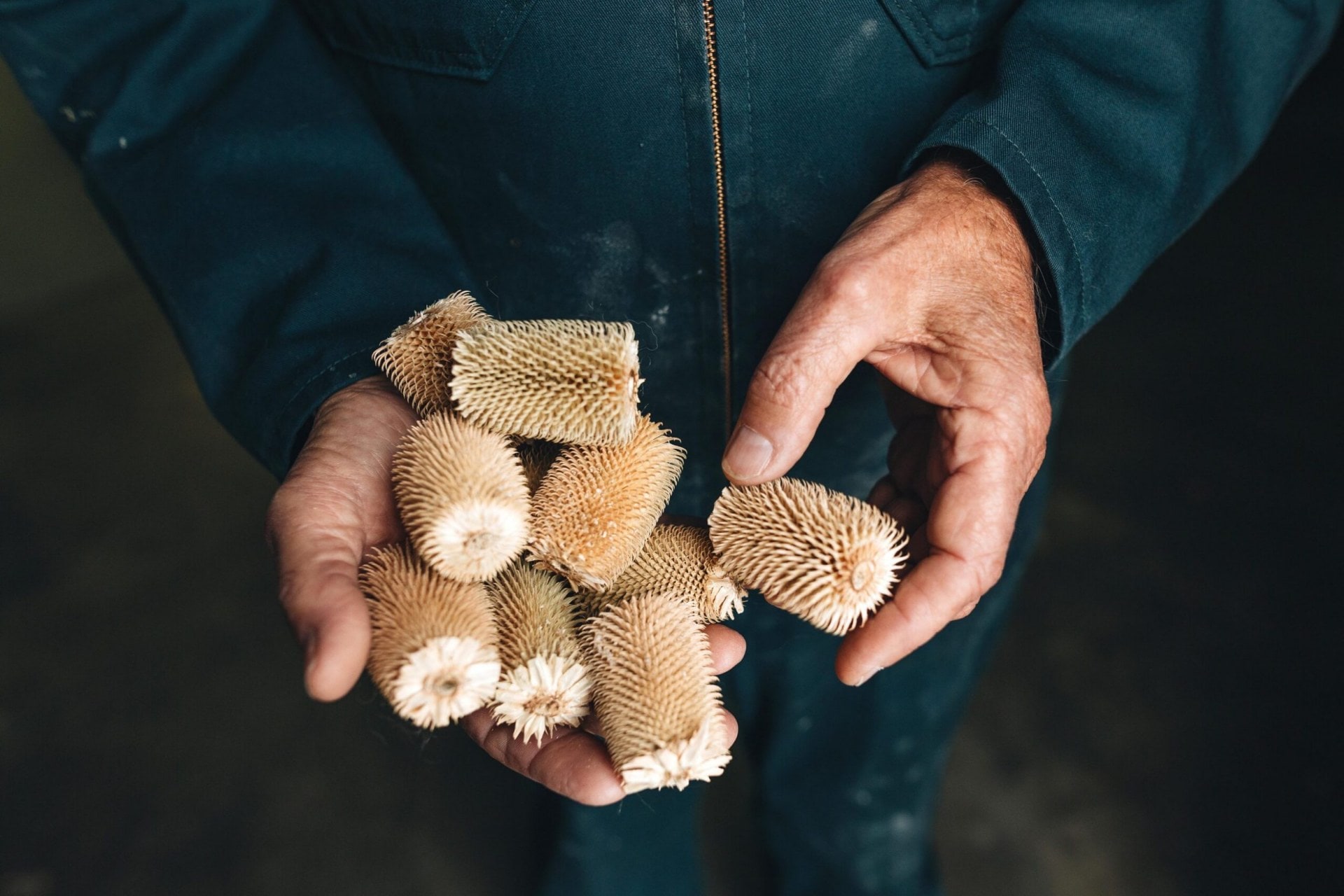 His practical background, combined with a love of the land, helped him develop a machine that used dried teasels (a plant with a prickly thistle-like head used in centuries-old brushing techniques, which he'd seen on his travels) to continuously brush and fluff a length of fabric.
Perfecting the process took 18 months of trial and error, but it has been the company's triumph ever since.
"The fact that I didn't have any textile background, in hindsight, has been an advantage because I've looked at things with a completely new set of eyes," says Lindsay. "That was probably where I got my kicks from, as much as anything – trying something that wasn't being done."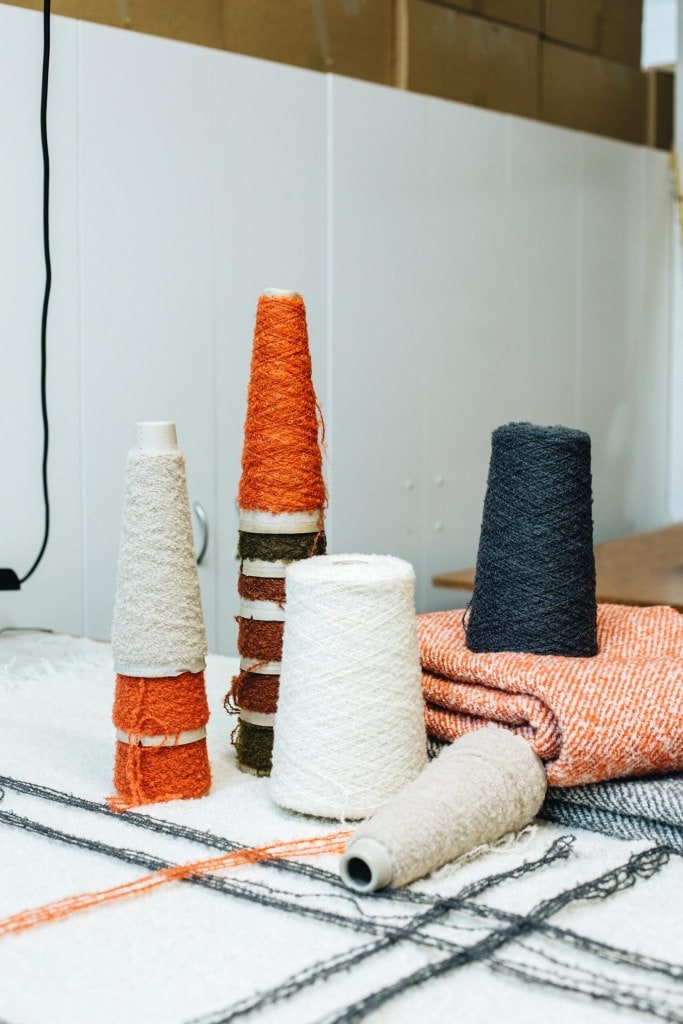 Setting up a new manufacturing business was no small feat. As Masterweave began to show more potential, he sold the rest of Windermere to create the country's only specialist mohair-weaving facility.
Originally, Masterweave made a full range of hand-tufted wares, from scarves and king-sized blankets to rugs and carpets. Now they have a tighter edit of scarves, knee wraps and throw blankets across three hero yarns of New Zealand-grown mohair, alpaca and wool. They also work with Australian alpaca farmers to design and weave products for consumers across the ditch.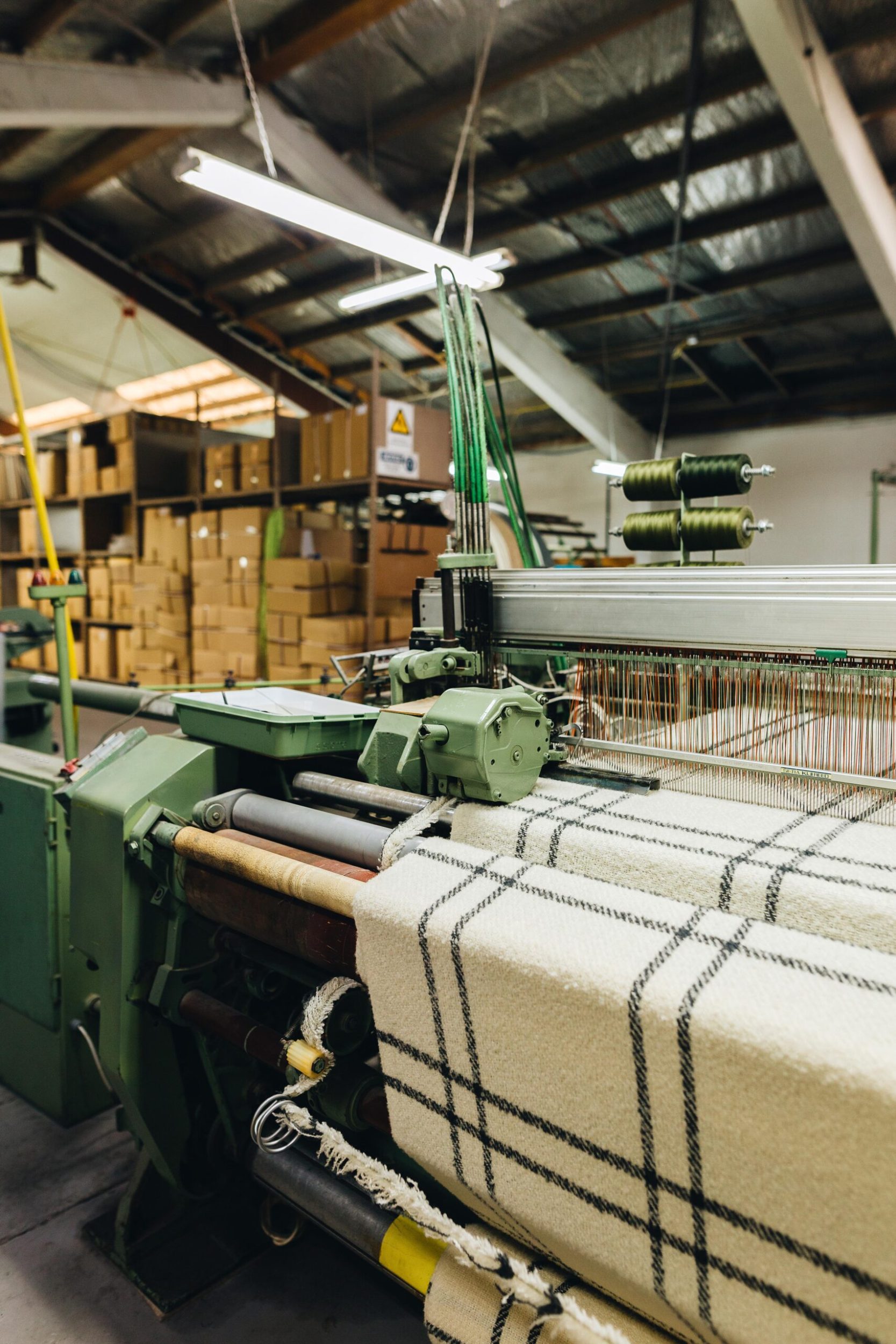 Lindsay has received an Industry New Zealand Enterprise Award for business innovation, but he's still too humble to talk up his career highlights. He does mention features in Architectural Digest and sales through high-end interiors stores across America. Masterweave has also had brushes with fame, when characters from the River Queen and The Lord of the Rings movies wore custom-made blankets, as did the All Blacks, to keep them warm on the bench.
Almost half of Masterweave's production is exported. Over lockdowns, the team opened an online store, and Lindsay has seen an uptick in international sales, including an order recently shipped to Kazakhstan.
To own a Masterweave throw is to own a luxurious little piece of New Zealand – which is why they are popular for high-end stays like the Huka Lodge in Taupō and as far afield as the Fairmont Chateau Whistler in Canada.
The boutique factory employs nine loyal staff, working across four machines. While Lindsay once did the bulk of the weaving, he's focusing on the bigger picture now. Still, you're as likely to find him in a pair of overalls with a welding tool in hand at the back of the factory as you are to see him (travel permitting) in a suit at a New York trade fair or in jeans talking to alpaca farmers in Australia. "That's a bit of that farming background, a jack of all trades," he says. "That probably sums me up."
Lindsay and his wife Philippa have been married – and working together – for 48 years. On the farm they had their own areas of focus, and now Philippa's speciality is the shop in front of the factory.
The Cairns live five minutes from work, in a minimalist home into which their soft furnishings bring a sense of comfort. There are four throws within arm's reach of their couch, and mohair blankets on the end of each bed, which provide (and regulate) warmth without the weight.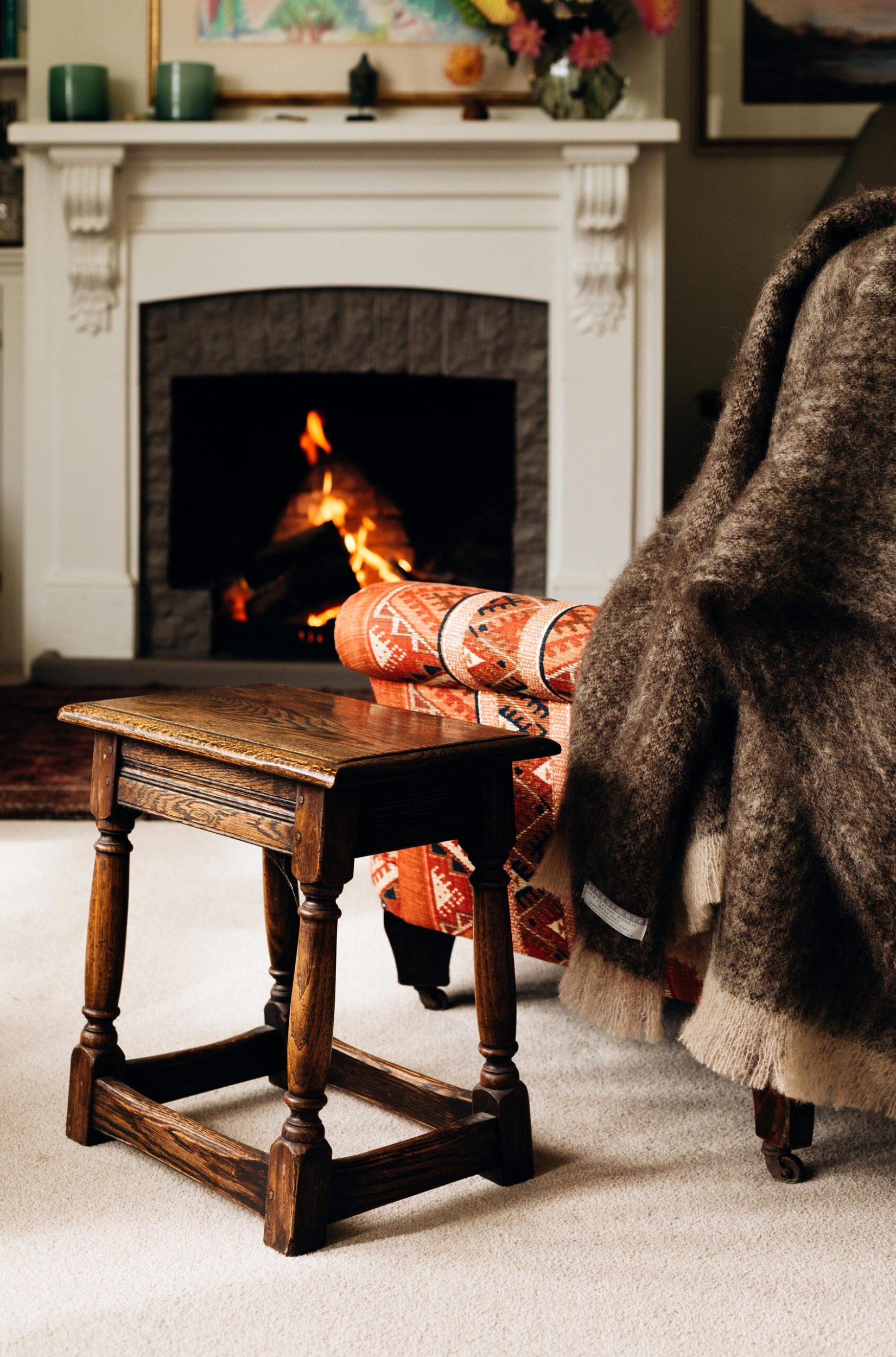 "We certainly sleep under our product every night," Lindsay says. "We've been doing it for 30 years, so that probably says something for it."
While the small business has quietly been taking over couches worldwide, Lindsay doesn't see any great expansion on the horizon. "I think we've got a niche and I think we would ruin that niche if we tried to branch out and be a big multinational."
A new project, spurred on by the pandemic, is a range of woollen throws that come in gift boxes with a card that name checks the people and places that had a hand in making them, including Hawke's Bay's Design Spun and New Zealand Woolscouring. It's a way to band together and show their support for the local industry.
Masterweave doesn't use chemicals in its production, and has such low-energy outputs that it could, in theory, run the factory completely with solar, Lindsay says. "If we could do that, the only thing we'd be using from the town would be a bit of water for our coffees and washing our hands."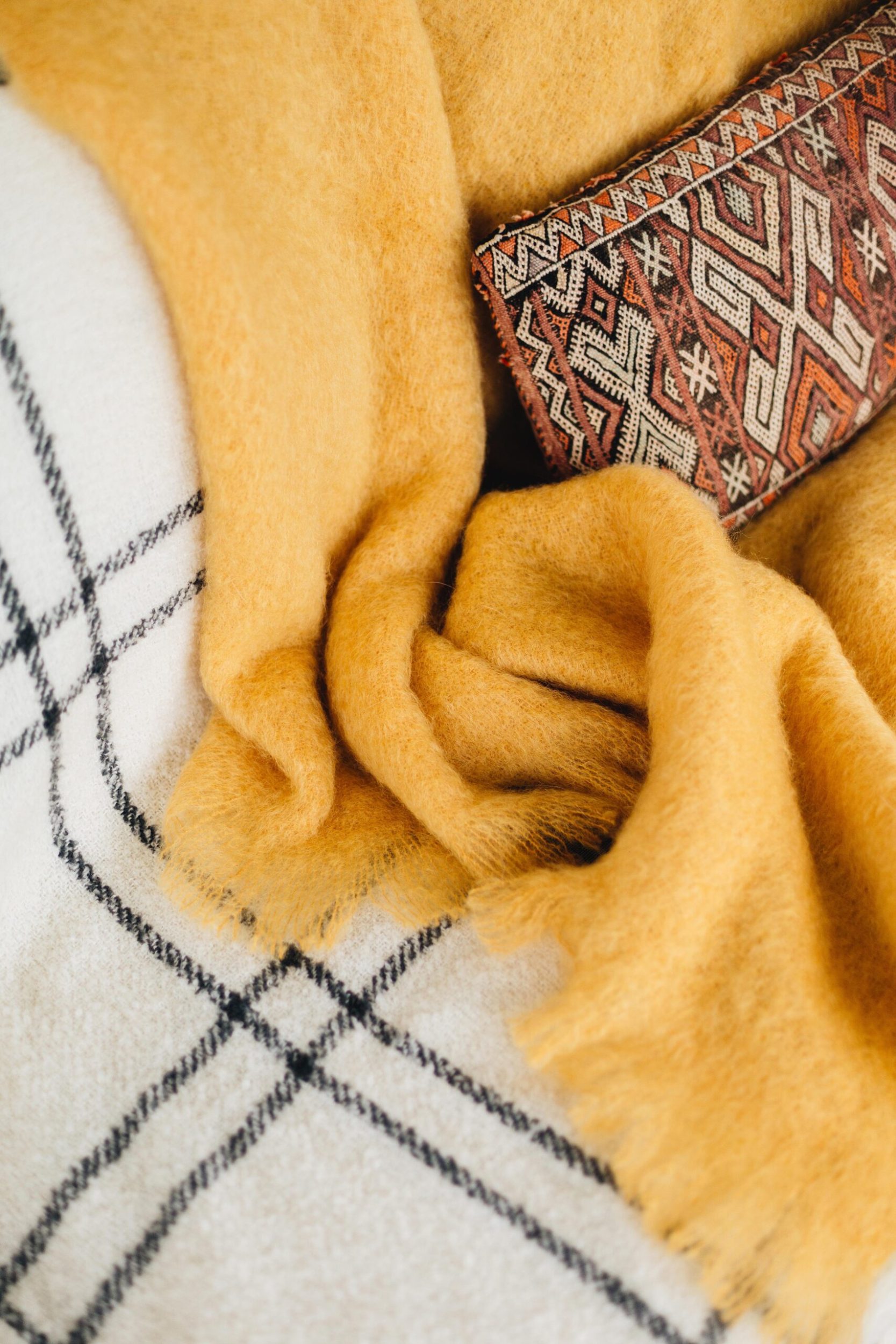 For this spring, Masterweave is working on a charming solution to make the most of offcuts – they'll be supplying nearby schools with cheerful mohair coats for the students' pet lambs. With more than 50 bright colours to go around, it's a way to give back to the locals – and the animals – who've supported the company from the beginning.