Sailing's in the blood for Nancy Nicholson, who's mum to not one, but two sons competing in the America's Cup. She tells Aroha Awarau how it's brought their family full circle.
On the Caribbean island of Antigua, it has become routine for Nancy Nicholson to get up at midnight to watch the America's Cup on TV so she can cheer on her two sons. They're competing for rival syndicates – Louis Sinclair is racing for Team New Zealand and his younger brother, Alex, is part of the American Magic crew.
Nancy would love to be in Auckland to watch her New Zealand-born, Caribbean raised boys compete in the world's most prestigious yachting event, but Covid-19 restrictions prohibit her from travelling. Instead, she's forced to support them from afar – and she couldn't be prouder.
"I was set on travelling to New Zealand, but immigration has allowed for very little movement," Nancy says. "It's something I just have to accept during this time of Covid-19. It's been hard, but I have to reassure myself that my sons are in the best place. They're out there in the world and they're doing great things."
Nancy's heart was racing when she saw the dramatic footage of the recent capsizing of the American Magic boat, on which Alex was sailing during day three of the Prada Cup, when the team was competing against Luna Rossa. As the American Magic crew, with help from Team New Zealand, battled against the ocean and the conditions to help save their boat, all Nancy could think about was Alex and his teammates' safety.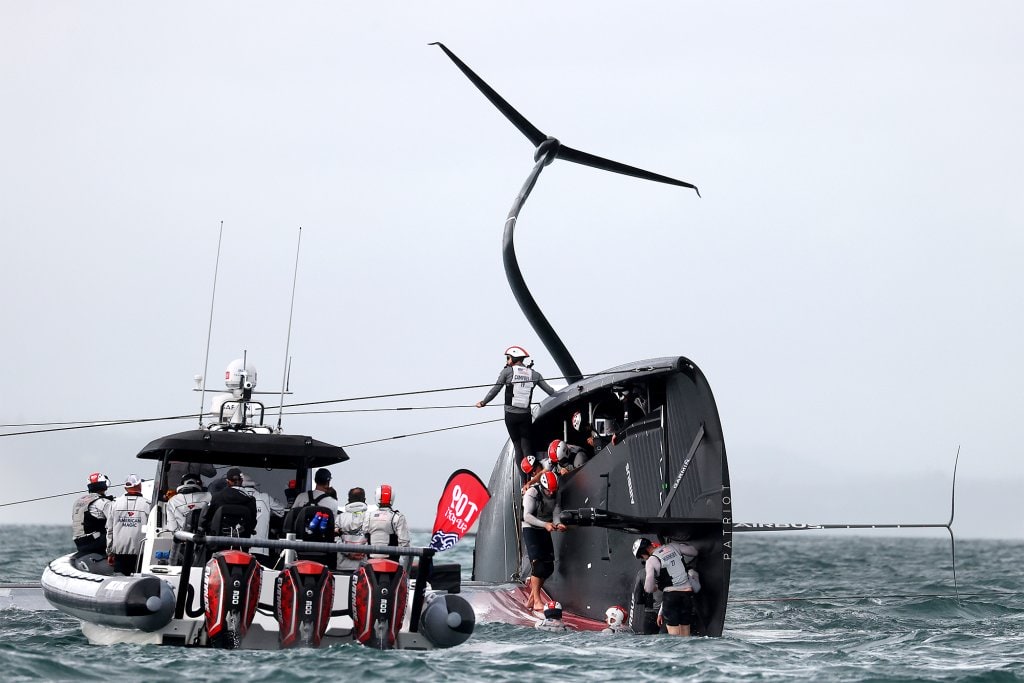 "I immediately contacted him to send my love and support and find out how he was holding up," she says. "He replied with, 'It was a really bad capsize. All good though, we'll be back for Friday after next, lots of work to do.'"
The concerned and encouraging mother knew this moment would make her son stronger, and she appreciated his positive outlook. "I saw a comment from the skipper of American Magic, Terry Hutchinson, saying that the capsize was 'character building' for his team. It made me smile because I used to say that to my sons during difficult times. I remember a young Alex looking up at me with innocent eyes and asking, 'What is character and why do we need so much of it?'"
The story of how Louis, 29, and Alex, 26, came to love sailing began before the close-knit brothers even existed. Nancy was born and raised in Antigua and comes from a long line of world sailors. Her paternal grandparents, Vernon and Emma Nicholson, sailed from Ireland to Antigua on a schooner and started a yacht-charter business there. Her mother's father, Edward Dodd, also sailed the world and wrote a series of books about navigating around Polynesia.
"It's no surprise that Louis and Alex became world-class sailors, because they're following in the footsteps of their great-grandparents," Nancy says. "Seafaring is in their blood."
Even the story of how Nancy, who's also a keen sailor, came to live in New Zealand and give birth to her Kiwi children is a result of her family's passion for travelling and the ocean. Nancy's brother, Chris, was an experienced navigator who sailed to New Zealand from Antigua in 1984. He loved it here and spent a lot of time travelling around the country, but his dream holiday turned to tragedy when he died on Aoraki Mt Cook after falling into a deep crevasse.
Nancy was so devastated that she came to New Zealand two years after Chris' death to connect with the country he loved so much. "I sold my motorbike and bought a plane ticket to New Zealand," she recalls. "I wanted to do a pilgrimage to the places in Aotearoa Chris had visited, to honour his memory and to help with my grieving process. I wanted to immerse myself in the scenery that made such an impression on my brother."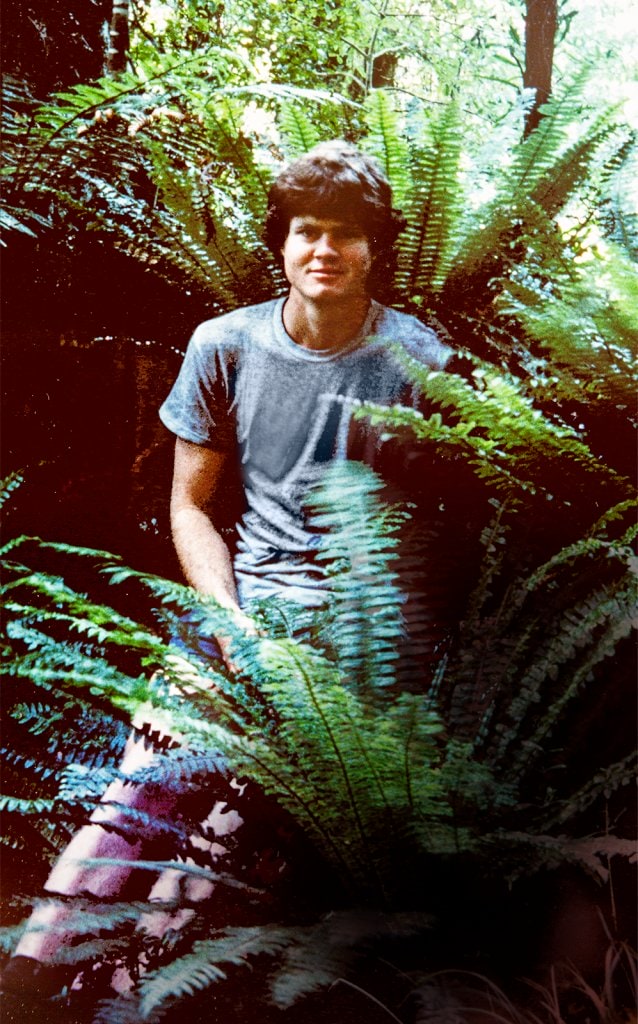 Chris had kept a journal during his travels around New Zealand, which was given to Nancy after his death. She tracked down the Kiwis he'd met and the places he'd been, driving in a car emblazoned with the flag of Antigua, which she'd painted on the bonnet.
One of the places Nancy visited was Rangataua, near Mt Ruapehu. There she met her Kiwi husband, Jaffray Sinclair (who died in 2013). They settled in Wairoa, Hawke's Bay, with their three children – daughter Lia, Louis and Alex. Nancy decided to return to Antigua to live with her family when Louis was three and Alex was six months old.
"My parents were very important to me and I wanted my children to know them," she explains. "Also, when we moved to the Caribbean, it brought Louis and Alex to the doorstep of yachting in Antigua."
The adventurous brothers grew up immersed in their tropical surroundings, and learnt to hunt and dive for their own food at a young age.
They returned to New Zealand regularly to spend holidays with family, and they both excelled in many sports, but were always drawn to the water and competitive sailing.
"The criteria for them growing up was to be in a job that wasn't in an office," says Nancy, who's a professional potter with her own art gallery in Antigua. "I didn't realise I'd be raising two sons who'd grow up to be top-notch, world-class sailors – I just wanted my children to find an environment in which they could be encouraged and supported. My only advice to my sons was to find the one thing in the world that made them happy and do it."
Nancy says being involved in competitive sailing helped with the boys' personal development. "It's great that they've both become part of a team sport like sailing, because they have great leaders and role models around them."
Her motherly advice clearly paid off, with Louis and Alex reaching the pinnacle of their careers, becoming grinders for two renowned racing teams. This is Louis' second America's Cup, having raced for Oracle Team USA in Bermuda in 2017. He's competed in two Sydney to Hobart races and sailed the last Volvo Ocean Race on Spanish entry Mapfre with Olympic and Team New Zealand star Blair Tuke.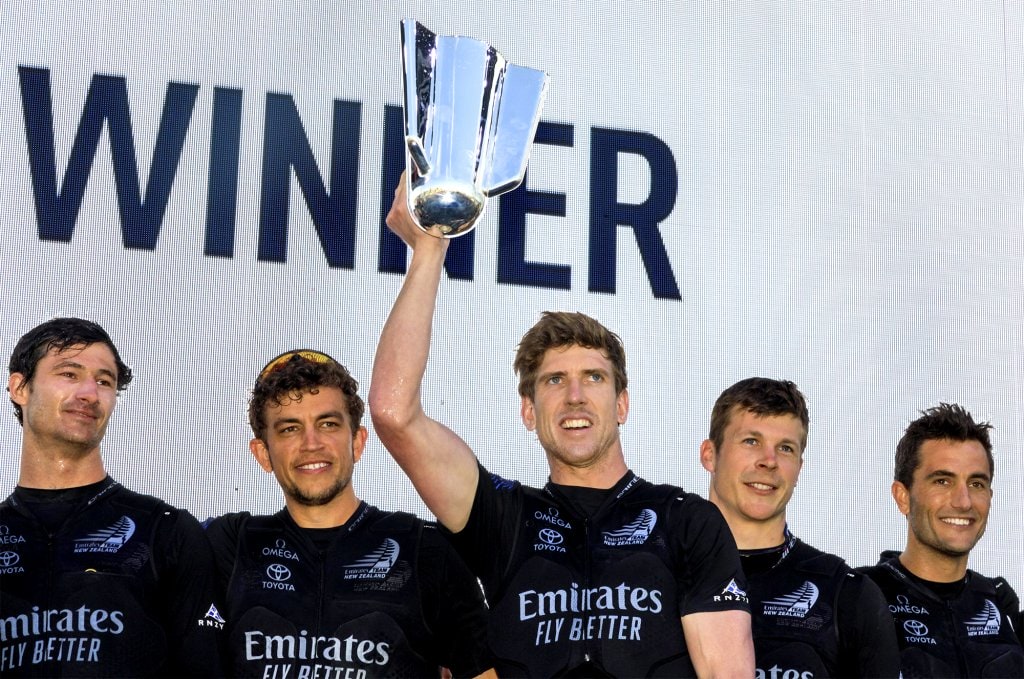 Alex isn't yet as experienced as his older brother, but has forged his own successful career on the water. Having pursued the sailing circuit in Europe, he's competing in his first America's Cup for American Magic, helmed by New Zealand yachting legend Dean Barker.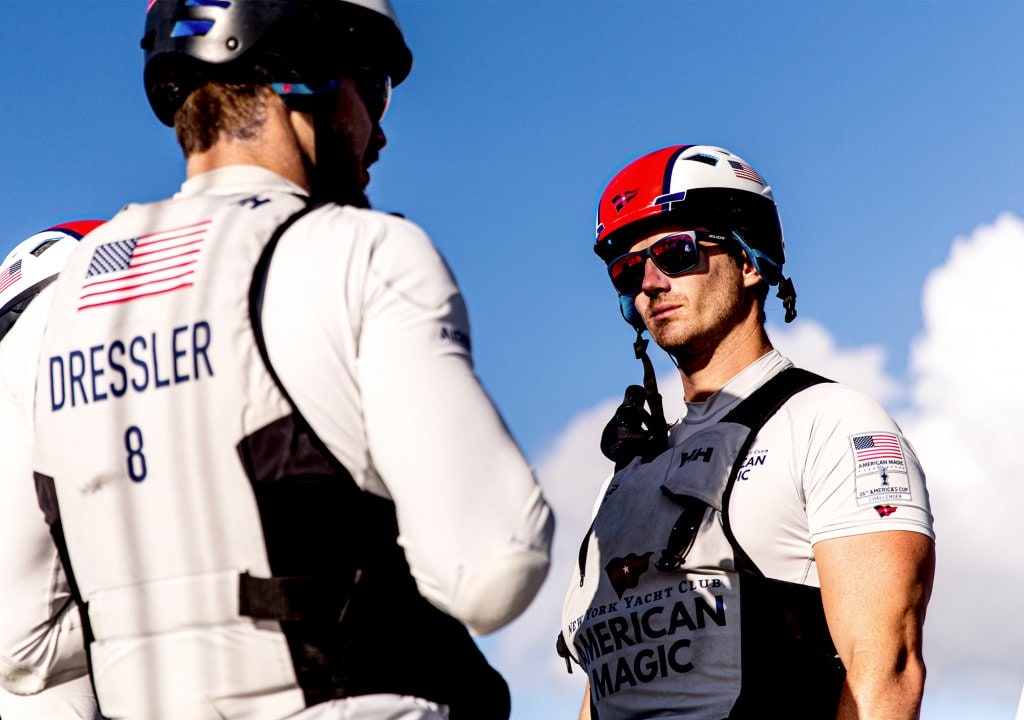 Nancy says that although the brothers regularly catch up and train together, they're strictly forbidden to talk about their work.
"When they get together, they can't talk about their races or the boats. All they talk about is their fitness. They have similar bodies, so understand what each other needs to do." Nancy says she supports and is proud of both of her sons, but she's rooting for Team New Zealand to retain the America's Cup.
She was last with Louis and Alex three years ago. Watching them compete on television and enjoying regular phone calls is the only contact they have right now, but she finds comfort in the fact that her boys have returned home to their country of birth and are involved in such a significant event.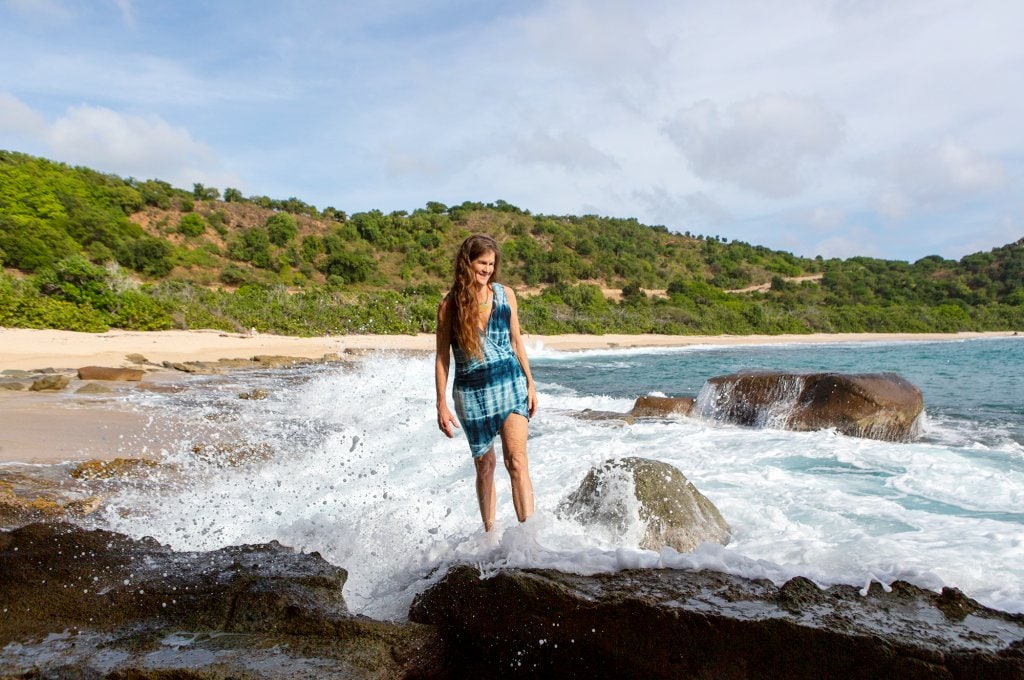 "This is truly a full circle moment," she says. "Aotearoa is a spiritual place for us. It's where my brother lost his life, where I met my ex-husband and where my children were born. My sons are reconnecting to their tūrangawaewae and it's healing for our entire family."
Photos by Alexis Andrew & Sailing Energy / American Magic