Being legally blind for most of her life hasn't stopped Minnie Baragwanath from following her dreams. The disability advocate talks to Sophie Neville about campaigning for change while overcoming her own obstacles.
"I still have such a lot to be grateful for," says Minnie Baragwanath, wiping a tear from her cheek as her new puppy Floyd sleeps on her lap.
The tireless campaigner didn't want to cry, but it tends to happen when she talks about her most recent setback: a frightening heart attack and diagnosis of a rare cardiac condition.
It's the second rare disorder for the inspiring Aucklander, who found out as a teenager she had Stargardt disease, a progressive sight disorder that has left her legally blind. She's also the survivor of a grueling breast cancer battle.
While Minnie, 51, has spent her life fighting for a fairer world for people with disabilities, it's her experiences in the health system that have provided the starkest – and most personal – reminders of just how much work there is still to be done.
"When I got sick, it was brutal," says Minnie, sitting down to chat at her home in Freemans Bay, Auckland. "You're confronted with inequity and inaccessibility at virtually every turn and it's devastating. It's that feeling like, 'I don't matter'. It's that thing of value – 'Am I valued enough for the system to ensure that I am catered for here?'
"And so often, that leads to the fact that my life, in that moment, doesn't feel valued, because if I was deeply valued, I wouldn't be in this situation."
Minnie, who uses audio technology to help her read and write, has devoted her career to tackling inequality, and her dream remains the same: that New Zealand is a place that's accessible for everyone. Accessibility, she explains, is about more than providing a disabled toilet and a lift. It is about making every physical place, every piece of information, our society and economy available to everyone, no matter what.
"It's a basic human right, really, but one that we're really having to fight for."
After her heart attack last year, when she was rushed to Auckland City Hospital after days of worsening chest pain, information on her condition – Spontaneous Coronary Artery Dissection (SCAD) – was provided to her in the form of written material. It wasn't much use for someone who can't see the text.
Minnie has also spoken about her 2015 breast cancer diagnosis, which was almost missed after a mammogram reminder was sent by post. "If my assistant hadn't have spotted it, my cancer wouldn't have been picked up. It's that basic – it's life and death."
Even the labels on medications are printed in incredibly small print – again, another challenge for someone with limited sight.
"It just goes on and on, and while I manage because I have good support and access to the best technology, there are many people who don't have the privileges I have.
"One in four New Zealanders have an access need today, and all of us will at some point in our life, so it's an issue that affects our mothers, fathers, brothers and sisters. We're not talking about a niche group of people here. If we care about other people, we need to ensure that everyone lives in a world that enables us to flourish."
If we care about other people, we need to ensure that everyone lives in a world that enables us to flourish
Raised in Palmerston North, Minnie was diagnosed with Stargardt disease at age 14 after experiencing years of worsening sight.

It was a shock for the young woman and her family, but Minnie very quickly proved she wasn't someone who was going to let her disability stand in the way of achievement.
Frustrated by the fact she couldn't read the blackboard in class, 16-year-old Minnie left school and went to Massey University. Looking back, she's not quite sure how she navigated the new environment, but thanks to a steely determination and a sharp intellect, she made it through the first year of her arts degree. Minnie then moved to Wellington to study English literature at Victoria University, a move she can only laugh at now.
"It was perhaps a bit mad considering I couldn't really read the books."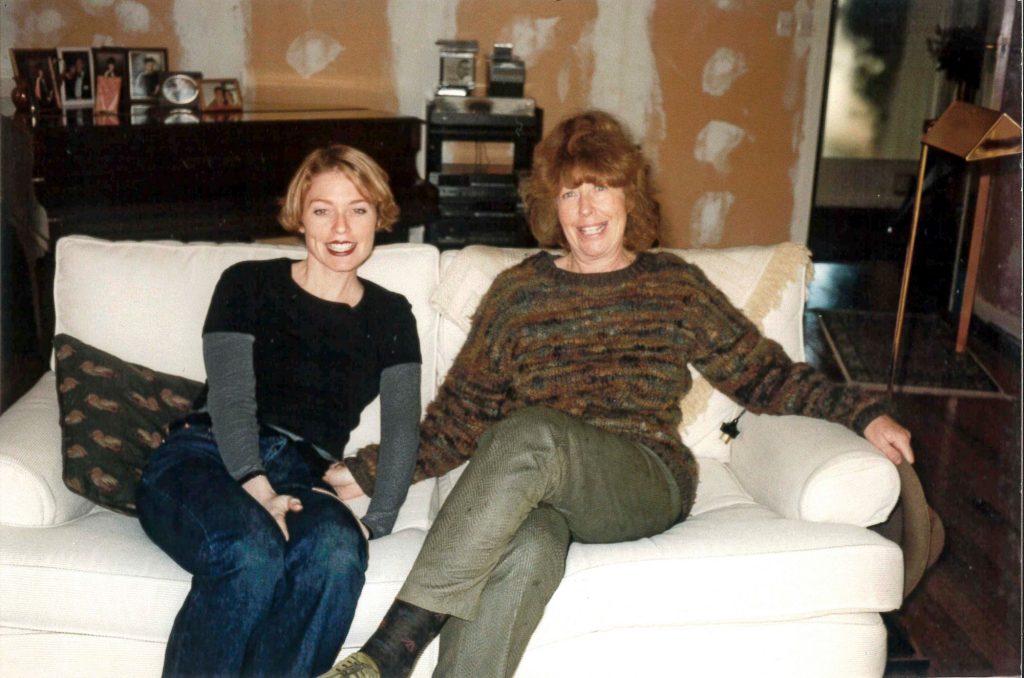 The young student relied on a magnifying glass and her supportive mum, Rosemary, who would help out by recording the books on cassette tapes to send to her daughter in Wellington. Throughout her studies, Minnie made ends meet working as a waitress – "probably not a very good one!" – admitting that she often didn't bother mentioning her limited sight in job interviews.
After a stint teaching English in Japan, Minnie returned to Aotearoa where she worked for a cable TV company on the Kapiti Coast. She then completed a communications degree (becoming the course's first student with access needs), before landing a job on a film production and doing voice work for television.
It was during this time that Minnie was becoming increasingly aware of the fact so little was being done to help people with disabilities in Aotearoa.
"I was seeing barriers everywhere, and I was starting to think about how I could perhaps drive change."
Minnie joined Auckland City Council as the Disabilities Advisor – a role she learnt a lot from, despite its allocated annual budget of $5000.
"It taught me so much about social change from the ground up, being creative, and learning how to stretch this limited amount for the greatest impact."
It was also dawning on her that this was the type of work she was born for, and that she had an unstoppable determination to help make the world a better place.
"Once you're awake to these sorts of problems, it's irresponsible to shut your eyes and ears to what's going on. You can't unsee these things."
From here, Minnie went on to create and lead Be. Lab (formerly Be. Accessible), an inspiring organisation that raises awareness of accessibility and works with all types of organisations to help them become more accessible to their employees and customers.
She's worked tirelessly for the cause and over the last eight years Minnie has been awarded the New Zealand Order of Merit, the Sir Peter Blake Leadership Award, the Westpac Women of Influence Diversity award, the Zonta women's award and was a top 10 finalist for the Kiwibank New Zealander of the Year.
Minnie's latest achievement, however, is the creation of the Global Centre for Possibility at AUT, which is "hothousing" 12 access entrepreneurs as they work
on game-changing innovations.
"These entrepreneurs and their innovations will not only help the lives of access citizens by removing barriers, but will also catalyse social and economic opportunity for everyone," says Minnie, who acts as Chief Possibility Officer at the centre.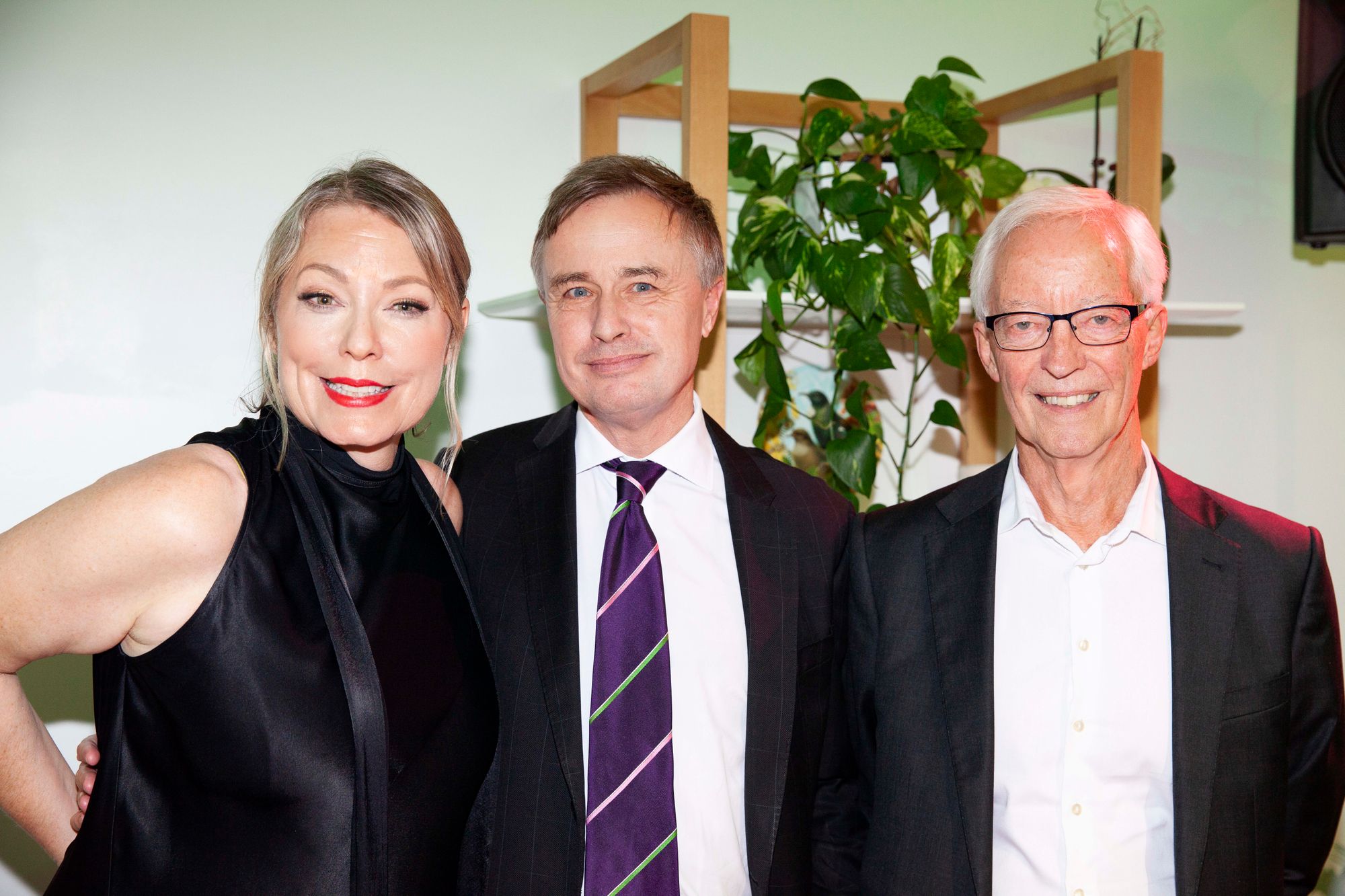 The idea for the inspiring initiative came about during Minnie's convalescence after her cancer, and was reinforced following her heart attack. There's something about life-threatening illnesses to really get you thinking, she says, explaining that she's had to come to terms with the fact she is now at a higher risk of more heart attacks.
"I wrote and re-wrote my will so many times, it really made me think about my life and what I want to achieve or what my legacy will be. It gave me a lot of time to reflect on the work I had been doing and to think about what I really wanted to do next.
"The fact that here I was, deeply confronted by an inaccessible world, but this time the stakes were my life. It wasn't about getting a job or reading my mail, this was my life and my health."

It was from here that Minnie started to think about what she calls a "possibility world view" – based on the idea that we should be changing the way we think about disability. Rather than focusing on the limitations or burdens, we should see the possible in everyone and everything. "It came from deep, deep within."
This led Minnie to focus on innovation and entrepreneurship, promising herself that, from now on, it wouldn't be "left to chance".
"Imagine if there were thousands of future-focused access entrepreneurs and enterprises all working towards a more accessible society – imagine what we could achieve," she says, fervently. "There are so many things that need to be addressed. We need innovation in health, employment, our community… we need it everywhere."
The answer, she says, lies with the people at the forefront – those with access needs who are already proficient problem solvers.
"That's the thing with having a disability – you're forced to come up with solutions every step of your life. Every single day you're literally having to problem-solve just to get through the basics.
"So I realised I needed to focus on how we create a space where we're focused on the future, bringing all the creative innovators and designers based on the concept of possibility."
A big part of her work is changing the negative language and connotations around disability. "We have to let go of limiting beliefs. Possibility-based thinking invites us to be courageous and limitless."
We have to let go of limiting beliefs. Possibility-based thinking invites us to be courageous
Despite her personal challenges in life, Minnie is the last person to complain. That's not to say she hasn't had some dark moments, but she always tries to use her experiences for good.
"All these things I've been through do give me the opportunity to see the world in a different way."
She is the first to admit, however, that her health setbacks have been a timely reminder of the need for balance in her life. While work takes up the vast majority of her time, she walks, potters in the garden and spends time with her close circle of very dear friends. It's been the acquisition of Floyd, though, that's been the biggest joy.

"Oh, he's just a delight!" she says. "Along with the Centre for Possibilities, he's been the best thing to come out of a pretty tough year."
Minnie has never been one to ask, "Why me?" Instead, she focuses on what she's grateful for and what she can keep doing to make the world a better place.
"Instead of 'Why me?', I tend to ask, 'What does this all mean?' And yes, there have been hard times but I do feel incredibly fortunate. I have my house, my work, my puppy, my friends and family. I have a lot to be thankful for."